PINNED ARTICLES:
---
NOTE 1-31-17: I'm still working on the documentary "American Justice System Corruption." I've filmed all that needs to be filmed for the documentary. I'm currently at the voice over phase for the computer based scenes. The poster for the film is done click here. The website for the project will be launched shortly, then the documentary, which will be available online for free viewing.
---
Woman Stalking Diddy While Claiming To Be His Wife Arrested For False Police Complaints
February 17. 2017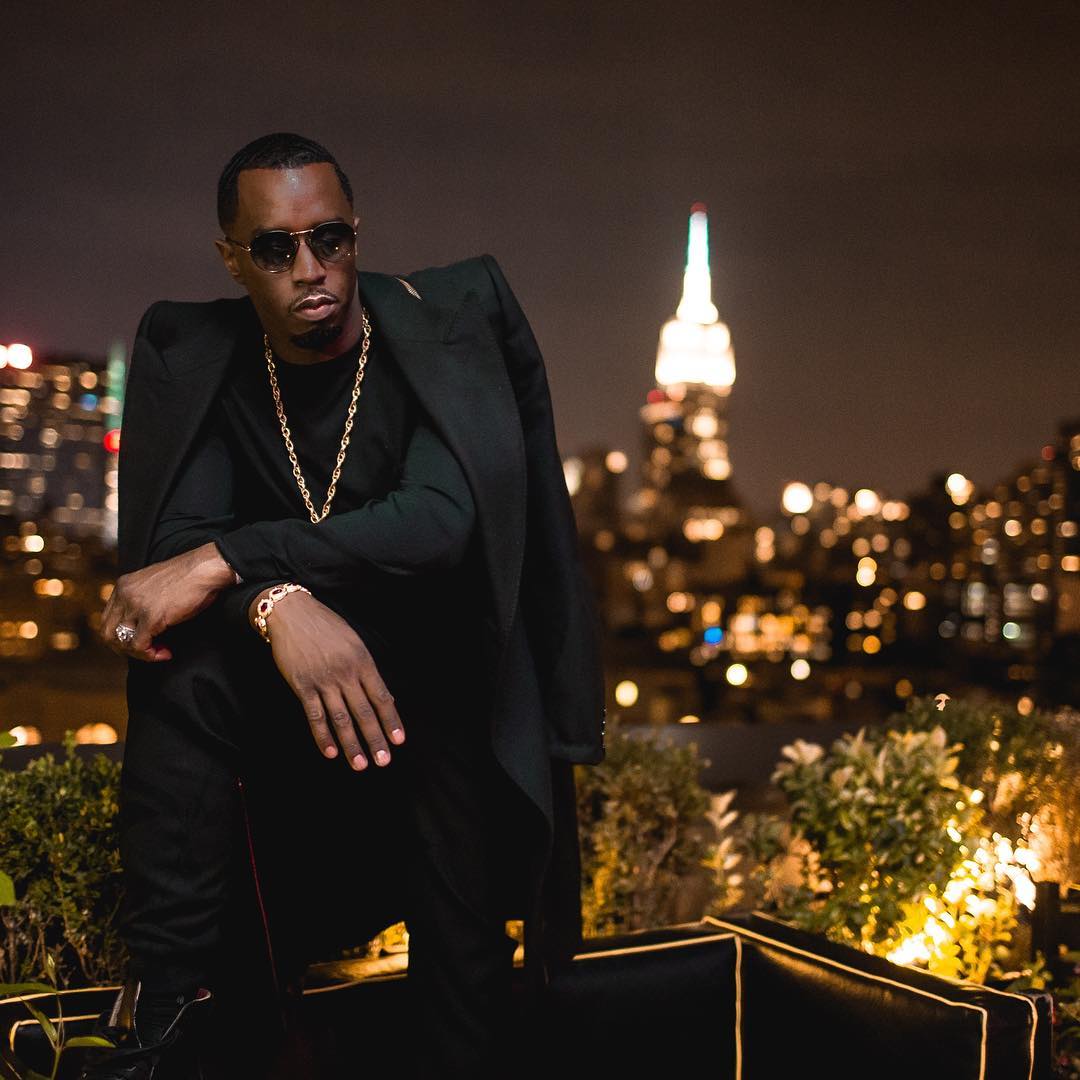 Diddy
Rapper Diddy, real name, Sean Combs, is the recipient of unwanted attention from a Miami woman, Jermelah Jones. Years ago newspapers reported Diddy purchased the Miami home of mafia affiliated music executive, Tommy Mottola, who is the former CEO of Sony Music.
Jones repeatedly telephoned police stating she is Diddy's fiancé and the star was being assaulted and held against his will by family members at his Miami home. When police made a welfare check they discovered Diddy was asleep in his home and did not know the woman claiming to be his fiancé.
Jones was warned to stop calling police over Diddy, but she did not. Over the past month, she continued to make false police complaints regarding Diddy. She even showed up at his Miami home and tried to gain entrance to the property in an act of trespassing. The police arrested Jones, as it is a crime to make a false allegation to law enforcement, which wastes their time when they could be investigating and prosecuting dangerous criminals. She has been charged with, "Reporting a false crime to law enforcement officials."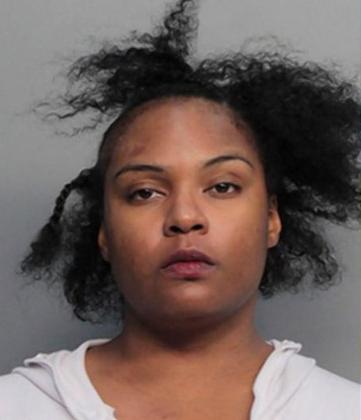 Jermelah Jones
Upon questioning after her arrest, she admitted something very disturbing to police, stating she was "recruited by the devil and his people" to target and harass Diddy. She is clearly in the occult based on her statement. I don't know why people do things like that.
I went through something similar. As stated on the site previously, a crazy occult member in the Kabbalah Center that I do not know stalked and harassed me in Downtown Miami before a civil court hearing tied to their sick behavior, stated I am his wife, then began choking me (see numbers 150 of my 2015 lawsuit).
On other occasions, members of the cult showed up outside my door, kept knocking and wouldn't leave for over 10 minutes until in one incident security was called and another I threatened to call the police from inside my home (see numbers , 221 and 222 of my 2015 lawsuit).
Clearly someone is teaching these cultists to stalk people, show up in person in Miami (among other places) and make insane claims about being married to people who don't even know them. It's sick and it needs to stop.
STORY SOURCE
Miami woman claiming to be engaged to Sean 'Diddy' Combs arrested for false allegations
MIAMI BEACH, FLA. (WSVN) - Miami Beach Police handle a variety of interesting cases each day, but one of their newest cases involving an internationally-acclaimed hip hop mogul might just take the cake. According to Miami Beach Police, a Miami woman who claimed to be engaged to Sean "Diddy" Combs is accused of spending the past month going to great lengths to stalk her so-called "fiancé."
But as fate would have it, her romantic efforts would ultimately end her up in the custody of Miami Beach Police on Valentine's Day. According to Miami Beach Police, 35-year-old Jermelah Jones made multiple calls to the Miami Beach Police, starting on the evening of Jan. 23, claiming that Combs was in distress. She told police that Combs was her fiancé and had called her stating he was being beaten and held against his will by his family members.
Once Miami Beach Police officers and fire rescue arrived to the residence of Combs, who had been fast asleep, their investigation ultimately concluded that her allegations were false since he was "clearly not in any distress." However, police said her calls did not end there. Jones continued to make 911 calls for several days, and Miami Beach Police responded accordingly multiple times.
On Jan. 26, detectives met with Jones to tell her that Combs was fine but did not know who she was. They informed her that it was a criminal act to call police and make false reports about a crime. She told officers she understood and would not call any more. However, she persisted.
On Feb. 6, Jones again called the Miami Beach Police Department to say that Combs was being held against his will. This time, she physically visited his residence and attempted to gain access to the property.
Police arrested Jones on Feb. 14. Once in custody, Jones told officers that she had been in a relationship with Combs for a few months but couldn't recall any personal information about him. She then told police that she had been "recruited by the devil and his people." Jones was charged with one count of reporting a false crime to law enforcement officials...
---
Justin Bieber Under Criminal Investigation By Police For Headbutting Man At Grammy Party
February 17. 2017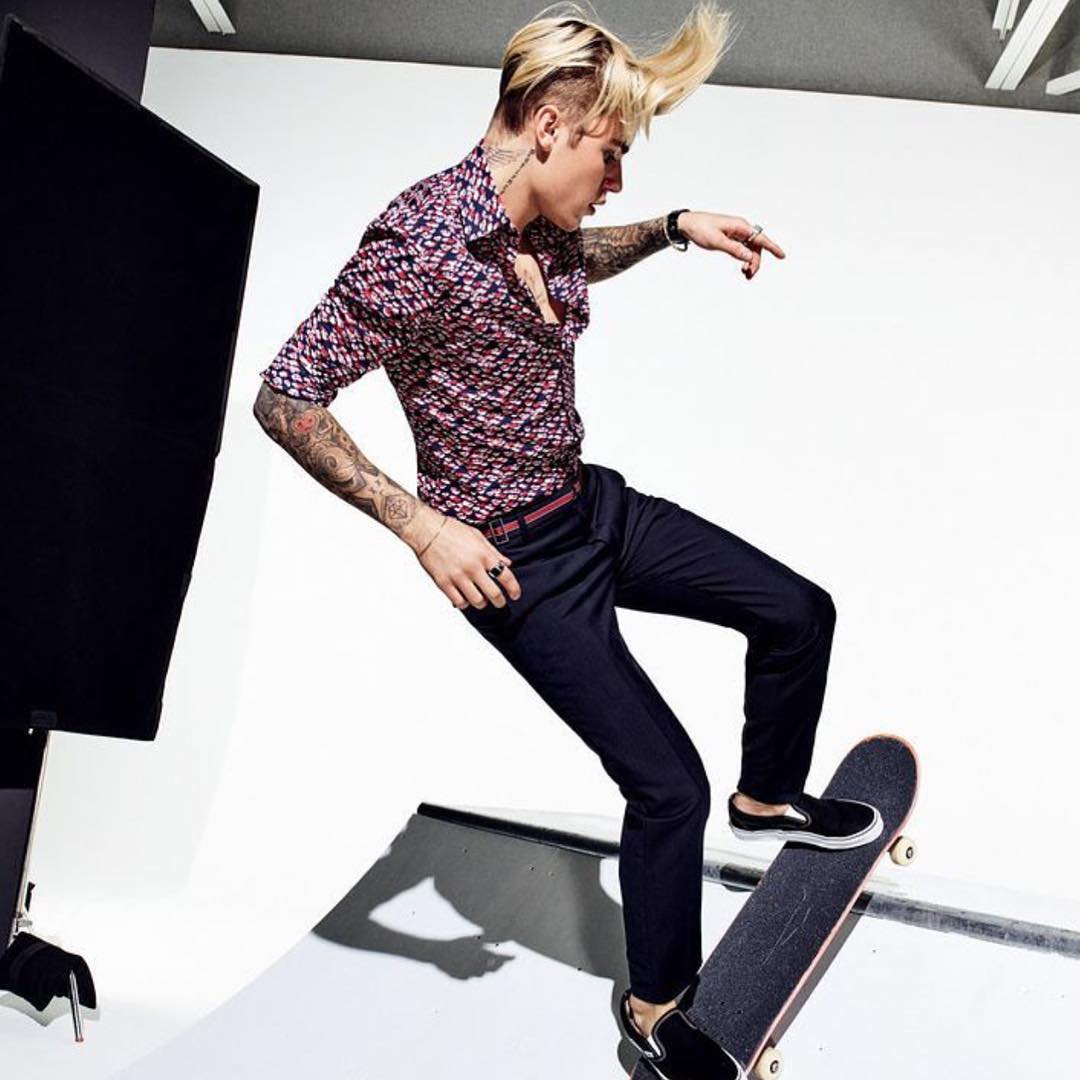 Justin Bieber
Pop singer Justin Bieber is in trouble with the law again. Bieber has had run-ins with the law for driving offenses, vandalism and assault. This week Bieber is under criminal investigation for allegedly headbutting a man outside a Los Angeles restaurant. Bieber attended a pre-Grammy party, which was not a forerunner of good news for him, as he was nominated for 4 awards and lost everyone of them to other artists. The Grammys rarely give awards to former teen pop stars.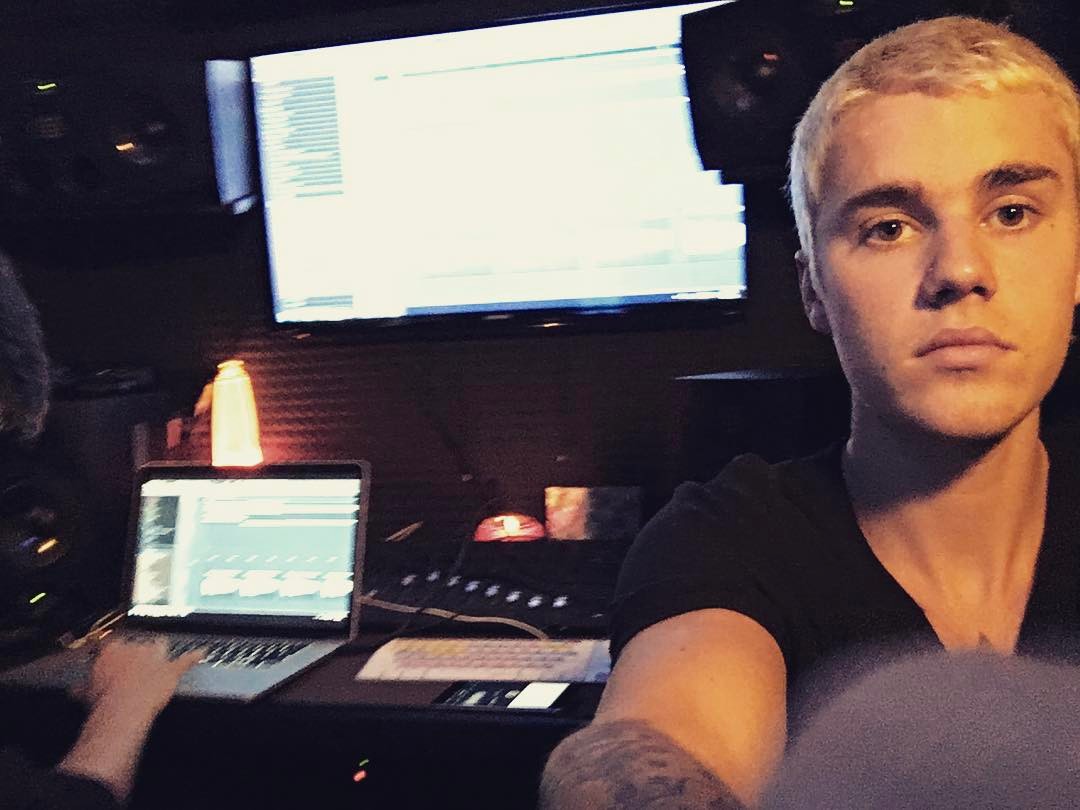 Justin Bieber in the recording studio
Bieber was playing around with a friend at the pre-Grammy party, when another guest began filming them. Bieber is accused of flying into a rage and demanding the video be deleted. The guest refused and Bieber allegedly headbutt him. Police were called and Bieber fled. The victim does not wish to press charges but police are looking into the matter. Under the law, a person can film another in a public setting.
STORY SOURCE
Justin Bieber 'head-butted a guest at a pre-Grammys party'
16:35 EST, 16 February 2017 | Updated: 18:10 EST, 16 February 2017 - Justin Bieber claims to have turned over a new leaf, but the pop star appeared to be up to his old ways at a pre-Grammys party over the weekend. TMZ reports that the Love Yourself singer head-butted a guest at LA restaurant Serafina early Saturday morning, while attending a fete hosted by his producing partner Poo Bear.
Witnesses said Bieber became enraged when he saw a man taking video of him 'play fighting' with his friend - and former Disney star - Kyle Massey, around 2am.
Justin Bieber reportedly head-butted a guest at a pre-Grammys party early Saturday morning in Los Angeles, TMZ reports. The pop star is seen above leaving the party in question...
---
Chris Brown Did Not Send Rihanna Flowers For Valentine's Day
February 17. 2017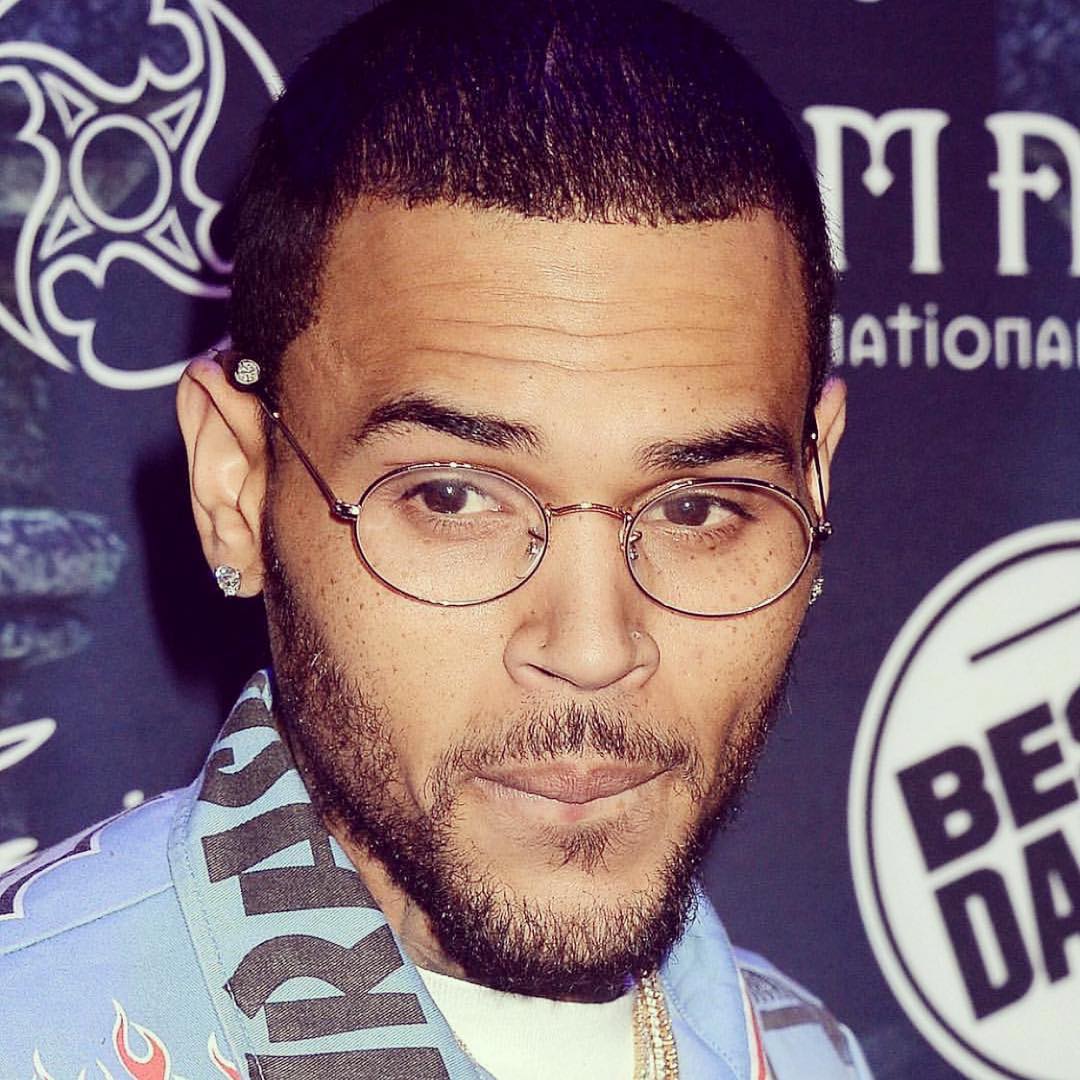 Chris Brown
R&B singer, Chris Brown, has denied rumors he sent flowers to ex-girlfriend, music model Rihanna and her mother, this week for Valentine's Day. The gossip website Hollywood Life posted a rumor that Brown had sent Rihanna flowers seeking a reconciliation.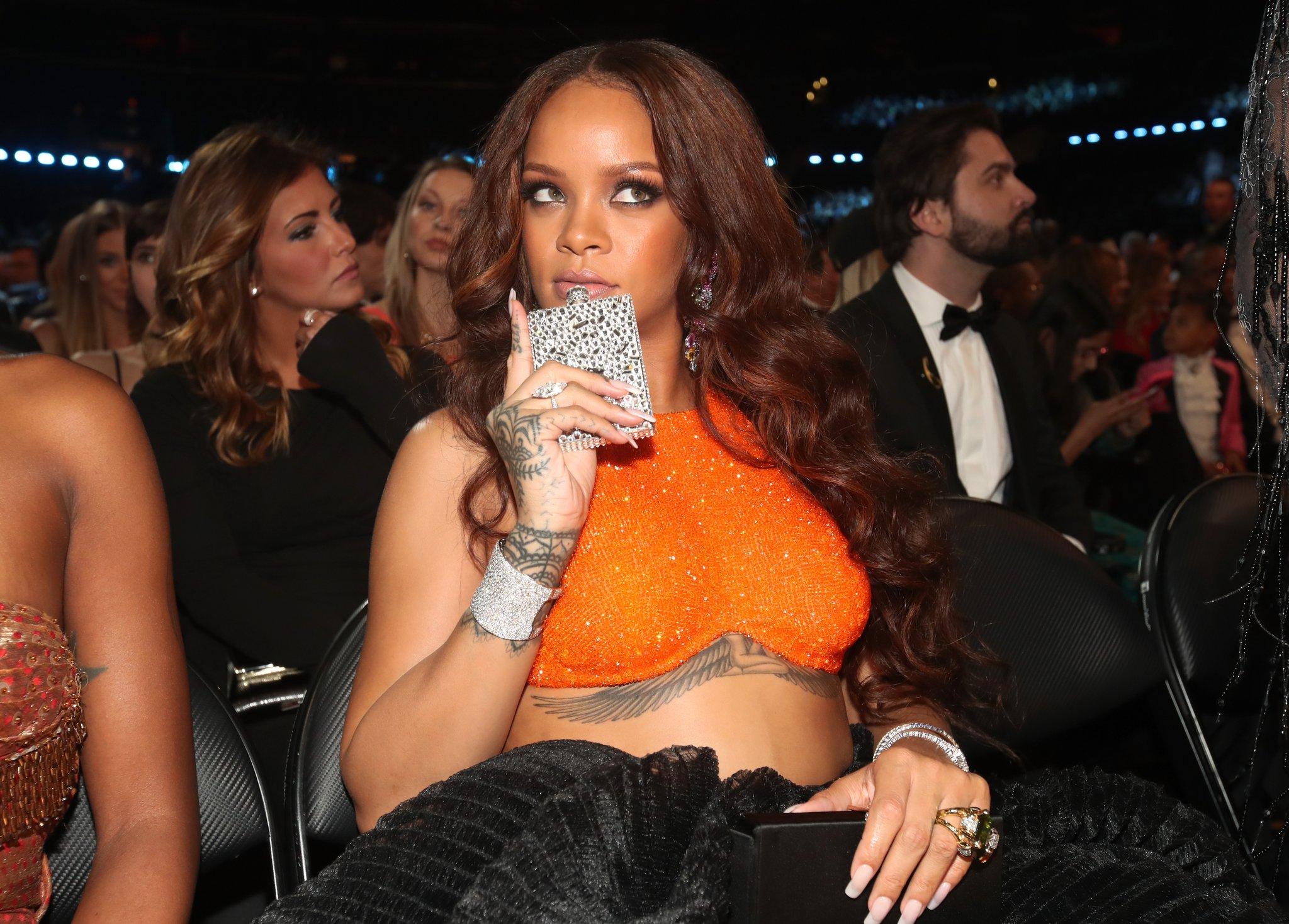 Rihanna
Brown saw the rumor on Instagram and shot it down immediately. Brown referred to the story as a "lie." The fact of the matter is Brown still has resentment towards Rihanna over their relationship, where she was hitting him on a regular basis, until one night it erupted in all out violence with him ending up in handcuffs for retaliating. Brown still receives a significant amount of public hate over it and resented Rihanna for it.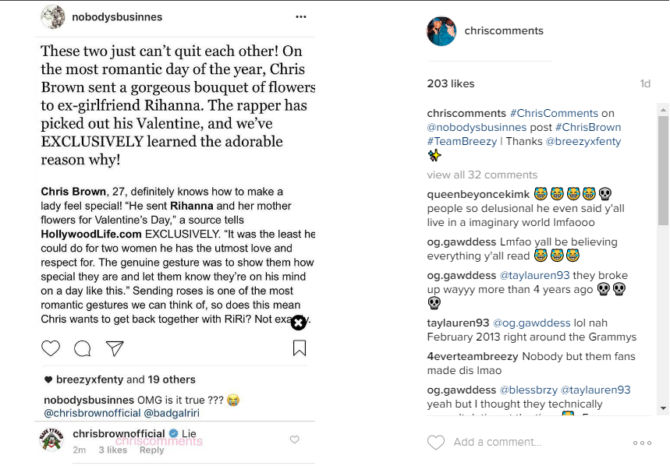 Chris Brown dispels rumor from Hollywood Life website
Brown has been trying to get back his ex-girlfriend, Karrueche Tran. He has not let go of her, but she is still upset with him over cheating and siring a child with another woman during their relationship. Men need to be careful regarding their sperm. Siring babies with women you do not love and losing the love of your life in the process is sad and life changing.
STORY SOURCE
Chris Brown & Rihanna: Breezy Denies Sending Rihanna Flowers For Valentine's Day
February 16, 2017 - Chris Brown and Rihanna may have both been single on Valentine's Day, but it doesn't appear that the duo attempted to rekindle their former love in honor of the romantic holiday. Although recent reports have suggested that Chris Brown sent ex-girlfriend Rihanna flowers as a "romantic gesture" on Valentine's Day, it looks as though Breezy has taken to Instagram to personally shut down the growing reconciliation rumors between himself and Rih.
On Tuesday, reports suggesting that Chris Brown had sent a romantic gift to Rihanna for Valentine's Day surfaced after Hollywood Life claimed to have learned the news from an inside source close to the former couple, noting that Brown had gotten "in touch with his feelings" and began "reaching out to all [of] his exes" on the romantic holiday.
Chris Brown says he didn't send ex-girlfriend Rihanna flowers for Valentine's Day, despite rumors.
---
Madonna Illegally Borrowing Money From Banks To Fund Kabbalah Center Cult's Criminal Invasion Of Privacy
February 15. 2017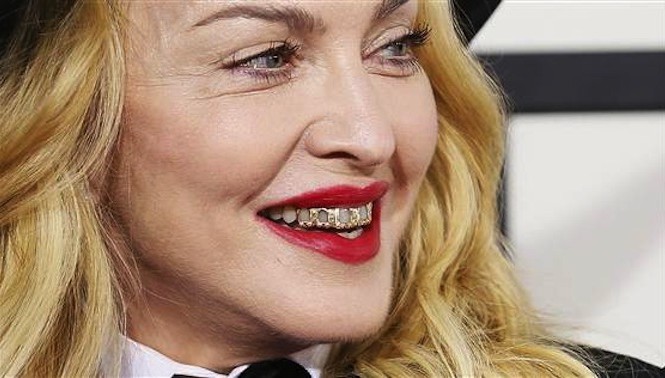 Gollum, Yoda looking gnome Madonna
Washed up pop singer Madonna has been borrowing money from banks to fund her illegal Kabbalah Center cult activities, such as criminal invasion of privacy. As stated previously on the site and in legal papers, I went to the FBI about Madonna and her cult's invasive, perverted private investigator, Anthony Pellicano and they obtained a criminal conviction of the violent thug 4-months later.
Pellicano, who is now in prison, is so sick and depraved, he even targeted people's underage children, sending their parents death threats in bids at extortion and blackmail on behalf of lunatic Hollywood stars like Madonna. The criminal case brought by the government exposed the fact Pellicano criminally hired thugs to terrorize and assault people he spied on for celebrities in Hollywood, illegally had 4 hackers on staff at his West Hollywood office and unlawfully bribed employees of telephone and internet companies, to facilitate the perverse, invasive, illegal spying on behalf of dirty stars, who get off on secretly spying on people.
Madonna and the Kabbalah cult continue to use private investigators to spy on people, having switched to others since the time of Pellicano's incarceration. Madonna has since been sued for engaging in unlawful conduct with private investigator Gavin DeBecker, against an innocent man the old insane madwoman began targeting.
Madonna's misconduct using several private investigators includes commissioned, criminal wiretapping, computer, email and webcam hacking, GPS tracking, stalking and breaking an entry to homes and offices, among other things. Deranged, untalented Madonna has run up quite a tab commissioning this sick, perverted illegal behavior in America and Britain, among other places. It runs over $100,000 per person and there are expensive computer/data storage costs for private computer servers to spool/hold all the illegally obtained items.
It is a massive crime to borrow money from banks for criminal activity, especially federal and international offenses of the aforementioned nature. In deceitfully borrowing money to engage in criminal activity, Madonna has committed bank, wire fraud and federal R.I.C.O. violations (racketeering). Madonna has also criminally violated wiretapping and voyeurism laws in America and Britain, among other places, with this commissioned criminal misconduct. These criminal acts constitute a laundry list of felonies. The seriousness of these crimes are multiplied, when Madonna's commissioned invasion of privacy targets homes of people with minor children present.
As stated previously on the site, Madonna's Kabbalah Center maintains a private, password protected website where commissioned hackers upload hacked computer documents and emails, phone hacking data, hacked financial data, GPS data and secretly hacked webcam video feeds, illegally snatched from people's private computers in their homes, business and hotel rooms. Degenerate old Madonna and other disgusting members of the Kabbalah cult log-in to secretly watch people in their homes, who are being targeted by the cult. What kind of nastiness is that. Leave it to Hollywood to do something so sick.
I don't know what's her problem. That deranged old lunatic (and others in her demonic cult) spy on people in very sick, insidious ways and she deserves to be publicly called out, humiliated and embarrassed for it. All of them will be further publicly exposed for this sick conduct. Madonna clearly has serious mental problems. What kind of nasty, perverted, hard up, dirty old madwoman sits around secretly watching hacked webcam footage, illegally and surreptitiously taken in criminal violation of the law.
Compounding Madonna's disgusting behavior is the fact that she and or her deranged Kabbalah Center minions to throw it in people's faces that they are secretly spying on them in their homes. Madonna and company have been arrogant enough to call and email industry people to let it be known they know what they are privately saying and doing in their homes. Foul, nasty old madwoman.
A songwriter mixed up in Madonna's nasty behavior once telephoned me to let me know they have been illegally watching me in my home, even telling me what I was doing at the very moment he called. Madonna's disgusting hacker has also emailed me telling me what's going on in my home.
While I don't do anything inappropriate in my home, no one has any business violating my privacy or anyone else's for that matter. The perverted, disgusting pieces of trash in the Kabbalah cult, such as Madonna, are a disgrace and embarrassment to everyone they are affiliated with. They are completely sick to be doing such things.
How did Madonna's parents manage to raise such a piece of human garbage. Nasty old piece of trash. She's a perverted old sex offender and one who should not have been allowed to adopt children. Any nasty piece of trash who is that disgusting and hard up that they are sitting around secretly watching hacked webcam feeds she pays hackers to intercept, is a disgusting, evil, vile, pathetic excuse of a human being, who should be locked away under a prison. What kind of lows have these scumbags been allowed to drag America to, violating so many privacy and human rights laws, it is astonishing.
In one case, Madonna blackmailed a famous athlete using hacked webcam data and illegal wiretapping. She wanted him to join the cult and publicly promote Kabbalah and her to his vast audience, but he initially refused, labeling them loons. He also refused to donate any money to the Kabbalah cult, which ticked Madonna off. Madonna has gone around demanding donations from the likes of people such as Mick Jagger, Jerry Hall, Diane Von Furstenberg, Alex Rodriguez, David Beckham and many others, for a Kabbalah fund that has topped over $125,000,000 and been subject to acts of theft and misappropriation by Madonna and the Berg family, who co-run the cult, to fund their lavish lifestyles.
Enraged at his rejection of her, Madonna had the athlete's computer hacked and blackmailed him with secretly recorded webcam data they intercepted. His computer was on in the room while he was having sex and Madonna's hacker hacked his webcam and recorded the whole thing. The webcam data is of the athlete saying and doing things in his home he did not want made public in the form of what Madonna and her Kabbalah cult threatened to dub "a leaked sex tape." Only it is not a sex tape. It is a group of nasty, perverted, ugly degenerates secretly spying on people in their homes and trying to turn it into a sex tape. They deserve to go to prison for it.
This perverted form of spying has become a problem. Facebook CEO, Mark Zuckerberg, among others, have taped over the webcam and microphones of their laptops, due to dirty, perverted crazies like Madonna, hacking to illegally and secretly spy on people in their homes, offices and hotel rooms. Not to mention, the illegal wiretapping and computer hacking of entertainers, athletes and wealthy business people, that Madonna continues to criminally commission, is being used to extort and blackmail others into publicly joining and financially supporting her sick cult.
Miss Teen USA, Cassidy Wolf, was also the subject of webcam hacking. Her perverse neighbor was watching her in her home in various states of undress, including naked, by secretly hacking her webcam and watching her without her knowledge or permission.
Former NSA contractor, Edward Snowden revealed, the FBI and NSA use computer trojans to takeover computer webcams and microphones to spy on people in their homes and offices (for further reference, see the New York Times article posted below under the "related reading" section). FBI and NSA employees have used this to illegally spy on innocent people, including those they are attracted to, which is sick. The Obama Administration, namely former President Barack Obama and his Attorney General, Eric Holder, perversely spied on people in their homes via these methods and used the illegal surveillance for political and private purposes. None of this behavior has been legal.
Prior to Snowden coming forward with this information and data to back up his claims, I repeatedly stated online that the government has been engaging in this invasive, perverse spying that criminally violates the Constitution (NSA Admits Employees Illegally Spied On Love Interests And Significant Others Confirming Site's Previous Claims and NSA Workers Admit To Reading The Emails And Listening To The Calls Of Americans In Violation Of The Law).
The U.S. Congress has massively failed that this nastiness has been going on in America, victimizing innocent people not just in the States, but in other nations the aforementioned degenerates target. The legislature has seriously dropped the ball and innocent people have paid a price for it.
RELATED READING
Mark Zuckerberg Covers His Laptop Camera. You Should Consider It, Too.
JUNE 22, 2016 - Mark Zuckerberg is one of the most powerful men in the world because billions of people give Facebook, which he founded, free access to their personal data. In return, users receive carefully curated snapshots of his life: baby photos, mundane office tours and the occasional 5K.
On Tuesday, observers were reminded that Mr. Zuckerberg, 32, is not just a normal guy who enjoys running and quiet dinners with friends. In a photo posted to his Facebook account, he celebrated the growing user base of Instagram, which is owned by Facebook. An eagle-eyed Twitter user named Chris Olson noticed that in the image's background, his laptop camera and microphone jack appeared to be covered with tape.
Other publications, including Gizmodo, used the tweet to raise the question: Was this paranoia, or just good practice? The taped-over camera and microphone jack are usually a signal that someone is concerned, perhaps only vaguely, about hackers' gaining access to his or her devices by using remote-access trojans — a process called "ratting." (Remote access is not limited to ratters: According to a cache of National Security Agency documents leaked by Edward J. Snowden, at least two government-designed programs were devised to take over computer cameras and microphones.)
Security experts supported the taping, for a few good reasons:
• The first is that Mr. Zuckerberg is a high-value target.
"I think Zuckerberg is sensible to take these precautions," Graham Cluley, an online security expert and consultant, wrote in an email Wednesday. "As well as intelligence agencies and conventional online criminals who might be interested in targeting his billions, there are no doubt plenty of mischievous hackers who would find it amusing to spy upon such a high-profile figure."
• The second is that covering photo, video and audio portals has long been a basic and cheap security safeguard.
"Covering the camera is a very common security measure," Lysa Myers, a security researcher at the data security firm ESET, said in an email. "If you were to walk around a security conference, you would have an easier time counting devices that don't have something over the camera."
• Third, Mr. Zuckerberg is not immune to security breaches.
A recent hacking of his Twitter and LinkedIn accounts shows that he most likely committed two basic privacy faux pas: He may have used the same password across several websites and did not use two-factor authentication.
Judging from his photo, however, it appears that Mr. Zuckerberg was taking simple precautions to protect himself from anyone who may try to gain remote access. The practice is fairly technologically simple: Hackers trick people into clicking on links or unfamiliar websites containing malware that allows them access to the devices.
Mr. Zuckerberg is not the only high-profile case: James Comey, the director of the F.B.I., told students at Kenyon College in April that he also puts tape over his computer's webcam, for surprisingly simple reasons, according to NPR:
"I saw something in the news, so I copied it," Mr. Comey said. "I put a piece of tape — I have obviously a laptop, personal laptop — I put a piece of tape over the camera. Because I saw somebody smarter than I am had a piece of tape over their camera."
People who are not billionaires or high-ranking government officials are not without risk, said Stephen Cobb, a senior security researcher at ESET.
"For people who are not C.E.O.s, the threat is people scanning the internet for accessible webcams for a range of motives, from voyeurism to extortion," Mr. Cobb wrote in an email.
Experts don't have a good estimate for how often such attacks occur, but according to a 2015 report released by the nonprofit Digital Citizens Alliance, the practice is a growing problem for consumers, especially young women. The report also said that trojans account for some 70 percent of all malware.
"They've been one of the most popular types of malware on every operating system, for quite a long time," Ms. Myers, of ESET, said. "The best ways to protect against them are to update all your software on your machine regularly, and use reputable security software, including anti-malware and a firewall."
Miss Teen USA: Screamed upon learning she was 'sextortion' victim
Updated 9:39 AM ET, Sat September 28, 2013 - "I started screaming," Miss Teen USA tells CNN. Cassidy Wolf recognizes her alleged tormenter as a former high school classmate. Jared James Abrahams is accused of hijacking webcams of young women. He allegedly made demands of them, threatening to release nude photos.
The college student accused of hijacking the webcam of Miss Teen USA Cassidy Wolf and other young women is a former high school classmate of the pageant winner.
Jared James Abrahams, 19, was arrested Thursday for allegedly taking nude images of the women using their own webcams, and then blackmailing them to send more explicit material.
Wolf told CNN on Friday that she had no personal connection with Abrahams while they were in high school in Temecula, California. "When I heard his name it didn't click right away what he looked like," she said. "His name is familiar. When I looked at his yearbook picture, I recalled moments when I saw him in the hallways."
The suspect is accused of taking nude pictures of Wolf while she changed clothes or walked into her room after a shower. Wolf, 19, said her computer apparently was hacked months before receiving the first threatening e-mail on March 21. At the time, she did not have her current pageant crown and was attending a college in Costa Mesa and lived in an apartment.
"When I got the first e-mail, I read the first three lines and I quickly scrolled through it and saw it was a long e-mail," she said. "Two photos of me were attached. I literally threw my phone across the room and started screaming. It did not feel real, it was like a horror movie." Wolf said she believes the images were taken while she was in high school.
A threat to Wolf allegedly read, "Either you do one of the things listed below or I upload these pics and a lot more (I have a LOT more and those are better quality) on all your accounts for everybody to see and your dream of being a model will be transformed into a pornstar" (sic). Fears about such hacking are not misplaced.
Last month, it was reported that some high-end televisions with built-in cameras could be turned on without the viewers knowing. Security cameras, lights, heating control systems and even door locks and windows are now increasingly coming with features that allow users to control them remotely. Without proper security controls, there's little to stop hackers from invading users' privacy, stealing personal information or spying on people.
FTC cracks down on hacked video camera maker. Abrahams is a computer science student. His arrest came six months after Wolf alerted authorities to the "sextortion" scheme. Authorities executed a search warrant at Abrahams' home on June 4, at which time he "voluntarily agreed to speak" with a pair of FBI agents. Describing himself in that interview as a college freshman who was good with computers, a criminal complaint said, he admitted using malware and his expertise to "watch his victims change their clothes and ... use the photographs against them."
When he admitted what he'd done, Abrahams said he had 30 to 40 "slave computers" -- or other people's electronic devices he controlled -- and has had as many as 150 total, according to the complaint. Investigators also linked him to at least eight other young women, some of them, like Wolf, from Southern California. Others were from as far away as Moldova.
Wolf said she became aware of the hack after she got a Facebook alert that someone had tried to change her password. She then noticed other social media accounts were not "acting the same." The pageant contestant, now attending school in New York, replied to a couple of e-mails that day in March. "I asked him, 'Please don't do this to me.'"
Authorities advised her not to have further contact. The FBI used evidence from her computer and iPhone to build its case, Wolf said. "It took them two to three months to figure out who this was."
Wolf told CNN said has been on a "roller coaster of emotions." "It's kind of hard to explain my emotions about him. One one hand I am upset. ... how he traumatized me," she said. "I feel, on the other hand, sorry for him. He went to high school with me." Wolf says she is now on a campaign to raise awareness about the risks that technology can expose users to.
She has spoken to students about steps they can take. "It can happen to them because they are growing up in a generation where technology is so advanced." "Be careful what you are doing on your computer," she advised. "There are cameras on computers and iPhones. Be careful of what you are doing in front of your camera." Wolf said she used her computer responsibly but "did not know how dangerous a computer can be in the hands of someone else."
Other advice? Change passwords on e-mail and social media accounts. Make them difficult. Delete cookies and browsing history. And, when not communicating with a loved one or friend, put a sticker over the computer webcam.
Mark Zuckerberg Hacked For The Third Time This Year
Nov 16, 2016 @ 08:12 AM - For the third time this year, Mark Zuckerberg has had one of his social media accounts hacked. Members of the hacking group OurMine are once again claiming credit for the attack. Their target this time: Zuckerberg's Pinterest account. This is the second time they've broken in. OurMine first hacked Zuckerberg back in June, gaining access to both his Twitter account and that same Pinterest account...
RELATED ARTICLES
Erin Andrews Wins $55,000,000 In Case Against Marriott Hotels Over Being Stalked And Secretly Filmed In Her Room By Sick Voyeur Who Disseminated The Video Online
Someone Is Trying To Destroy David Beckham And His Wife Victoria Beckham Via Hacking And Leaking Unflattering Emails That Have Created A Big Scandal
Jury Awards Hulk Hogan $25 Million More In Damages In Gawker Secret Sex Tape Case As Editor Reveals He Would Publish Child Porn On The Site
Jury Awards Wrestler Hulk Hogan $115,000,000 Over Sex Tape Leaked Online By Gawker Website
Erin Andrews Settles Hotel Peeping Tom Lawsuit With Marriott Hotels
Erin Andrews Seeks $75,000,000 In Hotel Voyeurism Case
FBI Serves Google And Yahoo In Erin Andrews Case
Erin Andrews Sues Hotels Over Peeping Tom Videos
Erin Andrews Stalker Has A Dozen More Victims
Erin Andrews Voyeur Pleads Not Guilty
Guilty Plea In The Erin Andrews Case
---
Rihanna Is A Complete Drug Addict And Alcoholic Getting Drunk At The Grammys
February 15. 2017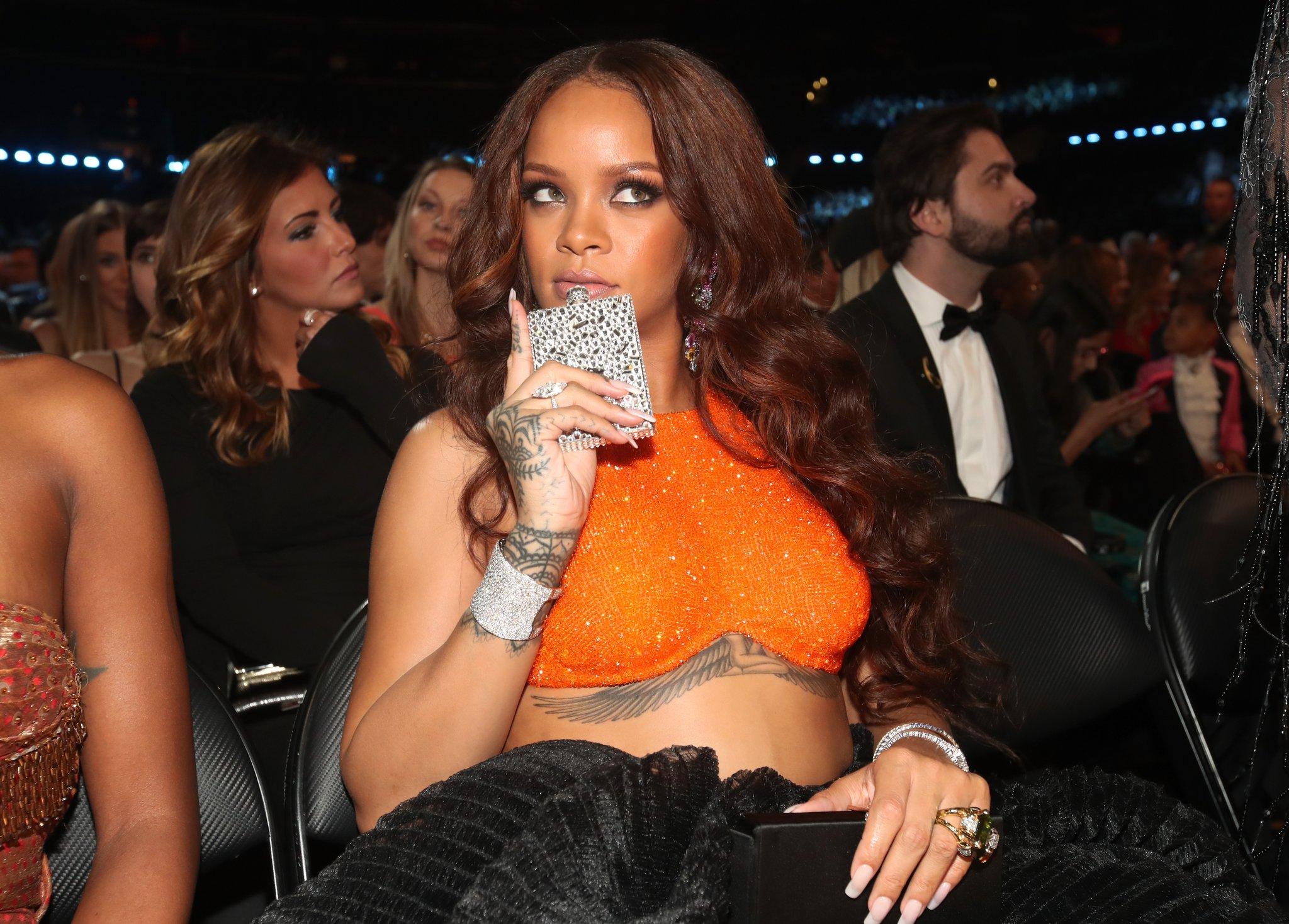 Rihanna
Untalented singer Rihanna received 8 Grammy nominations, despite the fact she can't sing and is repeatedly sued for copyright infringement, but walked away from the awards ceremony this past Sunday with not a single award. At one point when Rihanna thought she had won an award, she was seen putting on lipstick. However, she was disappointed to learn she had lost again. Rihanna did not deserve to win as she can't sing and has been hit with so many copyright infringement claims (Rihanna Slammed For Stealing The Song 'B***h Better Have My Money' Which Is The Latest In A Long Line Of Thefts (Audio Comparison) and Madonna, Jay Z, Beyonce, Rihanna, Rita Ora And Jessie J Sued Over Copyright Infringement, Invasion Of Privacy, Commissioned Criminal Harassment And Assault Via The Kabbalah Center).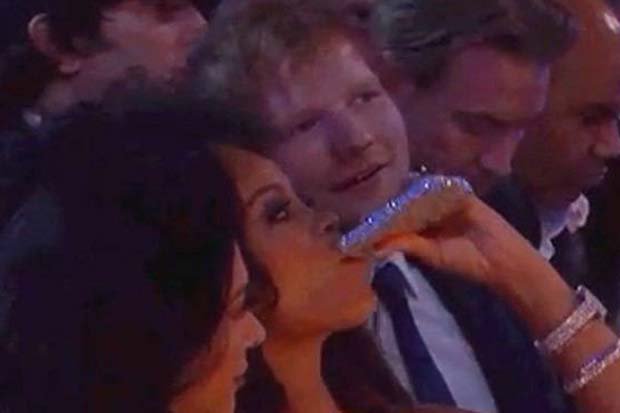 For the promiscuous, frequent casting couch occupant, drug addicted, raging alcoholic, it proved too much. Rihanna began hitting the bottle right in the middle of the ceremony, swigging from a flask of alcohol she smuggled into the awards show. Rihanna has overdosed on drugs with alcohol in her system, on two different occasions, kept quiet by her management and label. Yet, she refuses to go to rehab.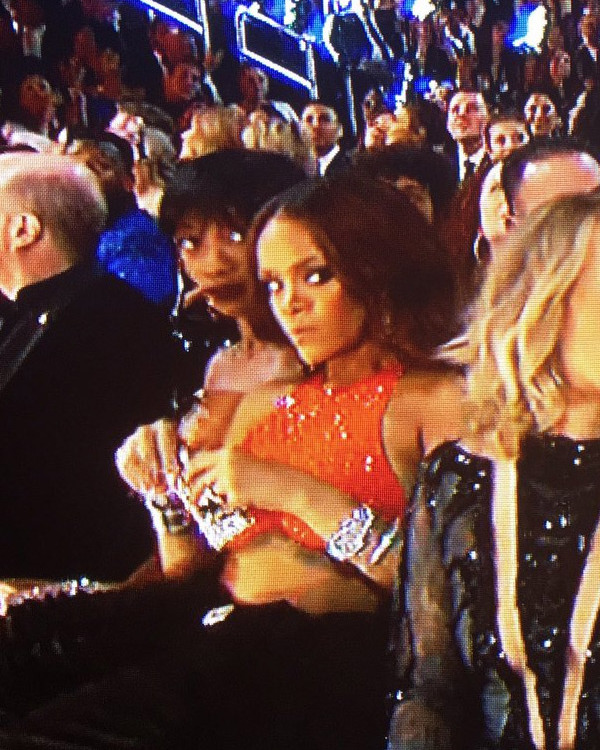 What's most alarming is how Rihanna advertises her drug use to impressionable kids, via her music, social networking pages and interviews. It's one thing to damage yourself, but to influence then drag others down with you via terrible example, is wrong. Rihanna needs to clean up her act and start acting in a responsible manner. She should not wish to be the downfall of these kids following her, due to sheer selfishness, negligence and simply not caring about the world around her.
Side Bar: Rihanna was roasted on the show by host James Corden, who made a joke stating she should date rapper Drake (which she already had...and he left her twice for other women). To add insult to injury, Drake won 2 Grammys, after having the biggest rap album of 2016.
RELATED ARTICLES
Rumors Swirl That Lebron James Is Having An Extramarital Affair With Rihanna Due To Her Brazen Behavior Courtside And Outside The Cavaliers Locker Room Before And After Boarding His Private Jet
---
George Michael's Ex-Boyfriend Not Welcome At His Funeral
February 15. 2017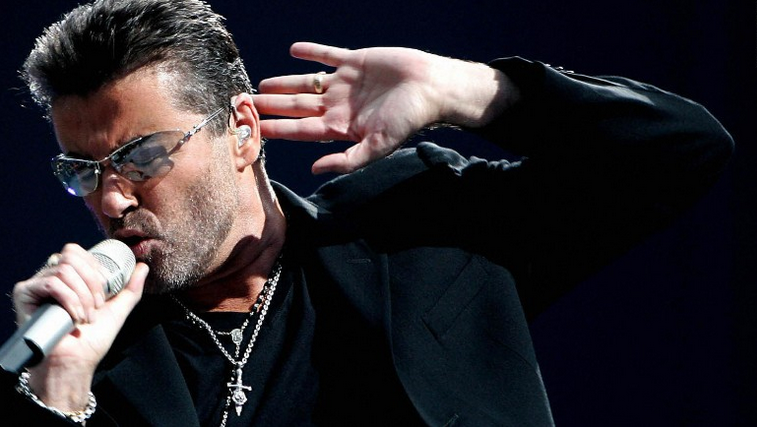 George Michael
Andros Georgiou, a friend of the late singer, George Michael, has stated the pop star's boyfriend, Fadi Fawaz, 43, is not welcome at his funeral, "Heaven help him if he turned up. Fadi has not been invited to the funeral - the family hate him." Fawaz was initially a person of interest in the singer's mysterious death.
Michael was found dead on Christmas Day in his house in England. He was 53-years-old. Fawaz gave conflicting stories to police and the singer's family about Michael's last moments, first claiming he was there, then retracting statements to say he slept outside the pop star's house in his car. Police are still investigating the matter.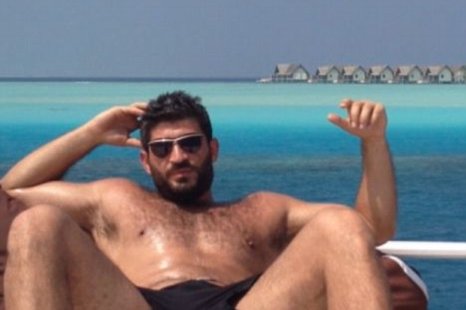 Fadi Fawaz
Fawaz also went on a Twitter rant claiming Michael killed himself, which I do not believe. Michael had new work planned and other projects set for release. Michael was supporting, Fawaz, who lives in a multi-million pound luxury flat owned by the singer. Michael's family is of the opinion he was being exploited and mistreated by Fawaz. They have a point.
Michael was paying for Fawaz's upkeep, yet he left him alone on Christmas Eve and Christmas Day. Fawaz states when he found Michael alone he was blue in color and deceased. Not to mention, after Michael's death, Fawaz posted one of the singer's unpublished, unreleased songs to the internet in violation of copyright laws. That's exploitative.
STORY SOURCE
'Heaven help him if he turns up' Fadi Fawaz BANNED from George Michael's funeral by star's family as details emerge of delayed private send-off
Close friend Andros Georgiou said: 'Fadi is not welcome, the family hate him'
11th February 2017, 10:39 pm - GEORGE Michael's lover Fadi Fawaz has been banned from his funeral by the superstar's ­furious family. The 43-year-old, who found tragic George, 53, dead in bed on ­Christmas Day, is "not welcome" at the ceremony, the singer's cousin Andros Georgiou revealed. Andros, 54, said yesterday: "Heaven help him if he turned up. Fadi has not been invited to the funeral — the family hate him."...
RELATED ARTICLES
George Michael Ex-Boyfriend Under Intense Scrutiny In The Wake Of His Unexplained Death
---
Billions Of Hours Lost In Productivity In America Every Year Due To Red Tape, Bureaucracy And Inefficiency At Places Such As The DMV And Health Insurance Companies
February 14. 2017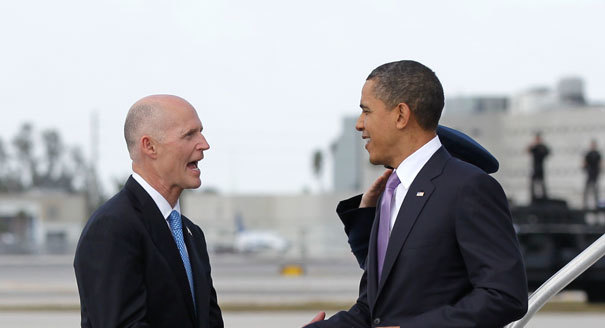 Florida Governor Rick Scott and former U.S. President Barack Obama
America has been lagging behind countries such as China, Japan and India, among others, in productivity. Billions of hours of productivity are lost each year when Americans have to take time out of their work schedule to go to places such as the Department of Motor Vehicles (DMV) or find medical professionals from a list provided by their health insurance company.
Department of Motor Vehicles
Take for example the DMV in Florida. It is a model of inefficiency. Many people need IDs and drivers licenses and do not want to receive them through the U.S. mail (they are supposed to give you the ID or drivers license the same day). This is due to the high rate of mail theft and subsequent identify theft. People are forced to go to the DMV, which is a stressful, exhausting, frustrating and time consuming experience.
The Florida government's website is chocked full of wrong telephone numbers and addresses for DMV locations (see screencaps and link below). 90% of the locations listed on the site do not do drivers license or Florida Identification cards. Floridians spend hours calling the numbers listed on the site and waiting to speak to someone, only to find out they do not do DMV services, even though the Florida government's website states they do.
When you finally find a number that works and you are put through several long winded messages. The representatives who do finally answer do not furnish you with the proper information. For example, they do not tell you that you need 1.) your birth certificate, passport or citizenship paper 2.) social security card,W-2 form or paycheck showing social security number and 3.) proof of address via house deed, mortgage or utility bill. Nor do they tell you the fees for an ID or drivers licenses. They make you waste your money/gas, go all the way to the DMV office, wait in line, then they tell you...hours later.
They also have a rule that they are delaying IDs and driver licenses 60-days for naturalized American citizens, repeatedly claiming their "computers are down" day after day and they can't check with the State Department (at least at the Miami Northside DMV and this type of behavior greatly inconveniences hoards of people on a daily basis). Once again, a model of inefficiency.
In America, you need an ID or drivers license on a regular basis for identification. You need it for banking, court, to get married, to fly on an airplane, to drive within your state or from state to state, to see the doctor and dentist, as offices often request identification. There are many other situations where an ID is required.
Yet, the DMV is demanding people wait 60-days (at least at the Miami Northside DMV). There are third world nations where they still use carrier pigeons to communicate, yet they can produce an ID and drivers license quicker than the 60-day waiting period imposed by the DMV (once again, they are supposed to give you the ID or drivers license the same day).
60-days is a damn disgrace. It is damn discriminatory as well, like naturalized citizens are second class citizens. This conduct was introduced and instituted by the Obama administration, as backed by the FBI and Homeland Security. Tallahassee, Florida is where the seat of government is located for the state. Anybody in Tallahassee care to explain the 60-day wait times...or the Americans with Disabilities Violations at the DMV.
"The Computer Is Down"
The "computers are down" is a term that was heard in the Obama presidency more than any other in American history. Clinton and Bush eras didn't have so many computer issues. While the FBI and NSA went full speed at criminally tampering in every aspect of life in America during the Obama administration, in a massive power grab at total spying, it is inexcusable the manner in which it inconvenienced Americans and slowed down productivity.
I remember a couple years ago I went to a neurologist I was referred to whose office was located quite a distance from my place. It took me a long time to get there for a confirmed appointment. Only for her to turn me away stating paperwork issues with ObamaCare, when I'm thinking to myself, I don't even have ObamaCare. Other medical offices threw that line in my face as well, making everyone pay for the sins of ObamaCare, whether you had it or not.
Health Insurance Companies
Then there are the insurance companies. Some sent out directories listing the names of doctors that carry their insurance, only for Americans to waste hours calling up doctor after doctor listed in the directories and be told they do not carry said brand of insurance. To make a simple doctors appointment took many Americans hours of searching for a doctor that would take their insurance. Wasted time and productivity.
hen you think about the fact going to the DMV on average takes 3-5 hours, usually of standing in line after line, with some locations, such as the Miami North Side DMV, who are violating the Americans with Disabilities Act in having disabled people painfully stand in line for hours, you realize it's billions of hours of lost productivity in America each year. That's time people could be working or spending with their families. And make no mistake, people usually have to take a half day off work to go to the DMV, which ought not be.
Look for a part two to this article...
SCREENCAPS FROM THE DMV SITE RETRIEVED TODAY FOR THIS ARTICLE FEATURES WRONG NUMBERS AND ADDRESSES:
https://www.flhsmv.gov/locations/miami-dade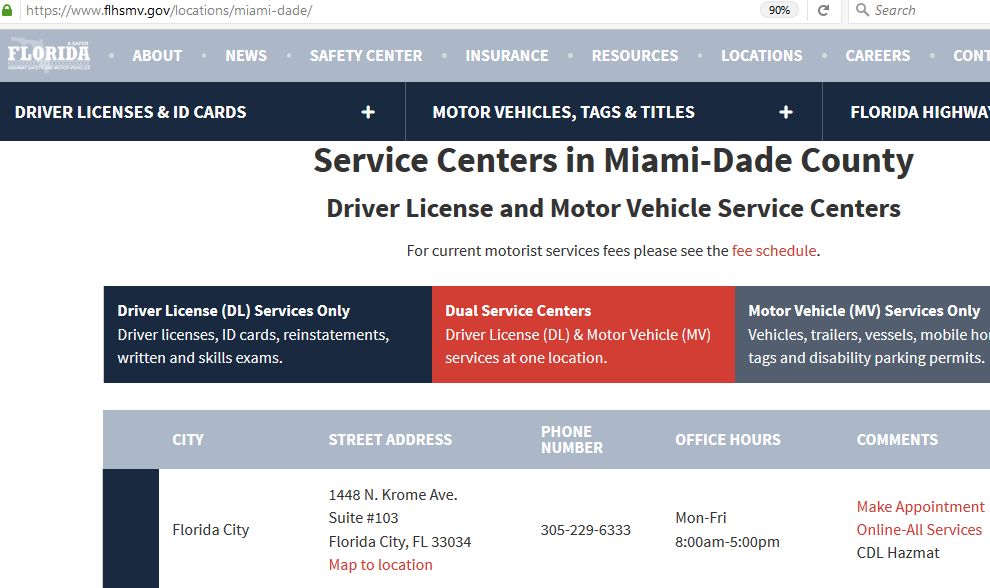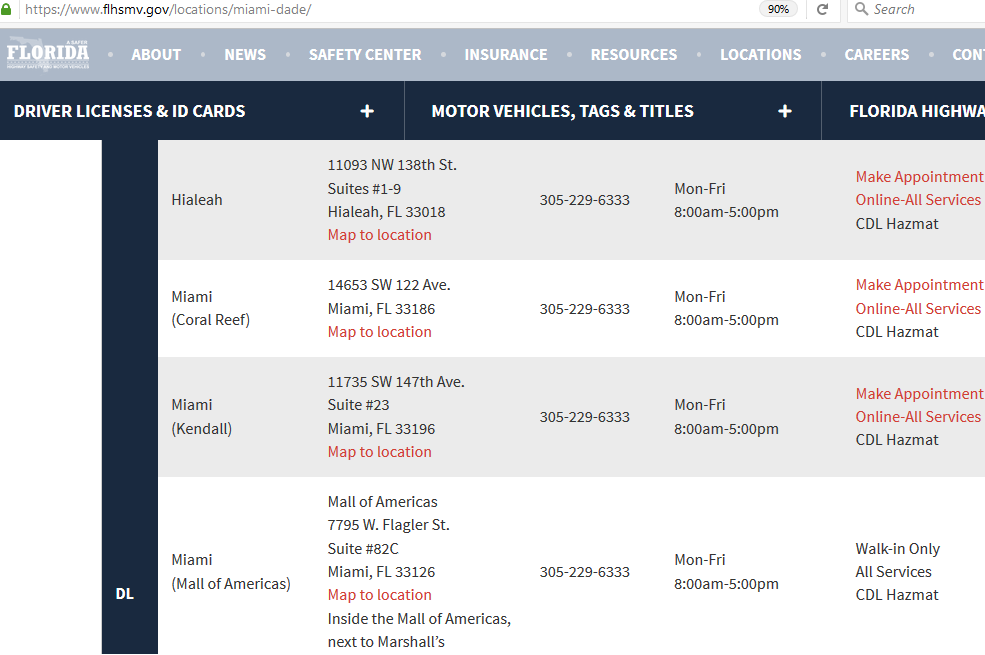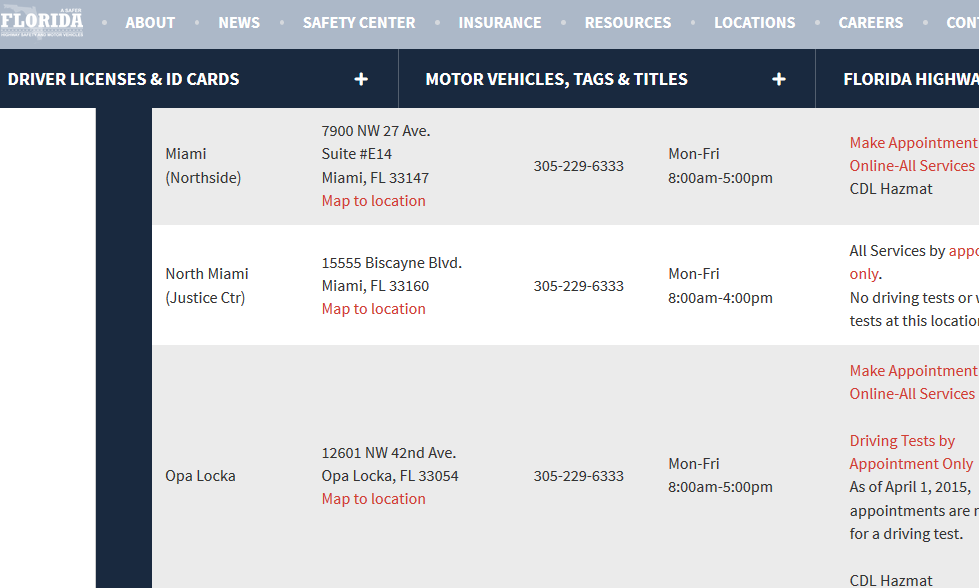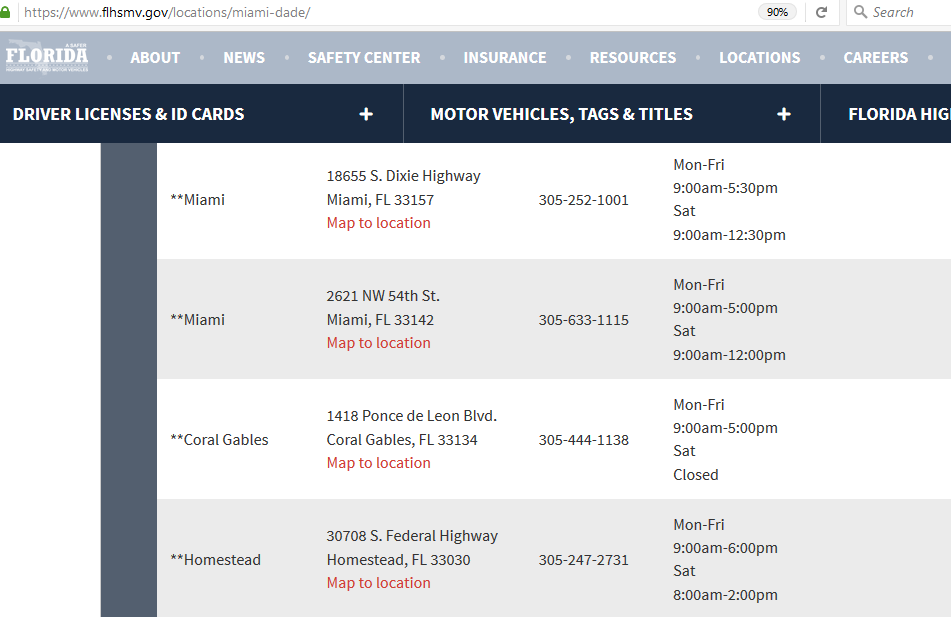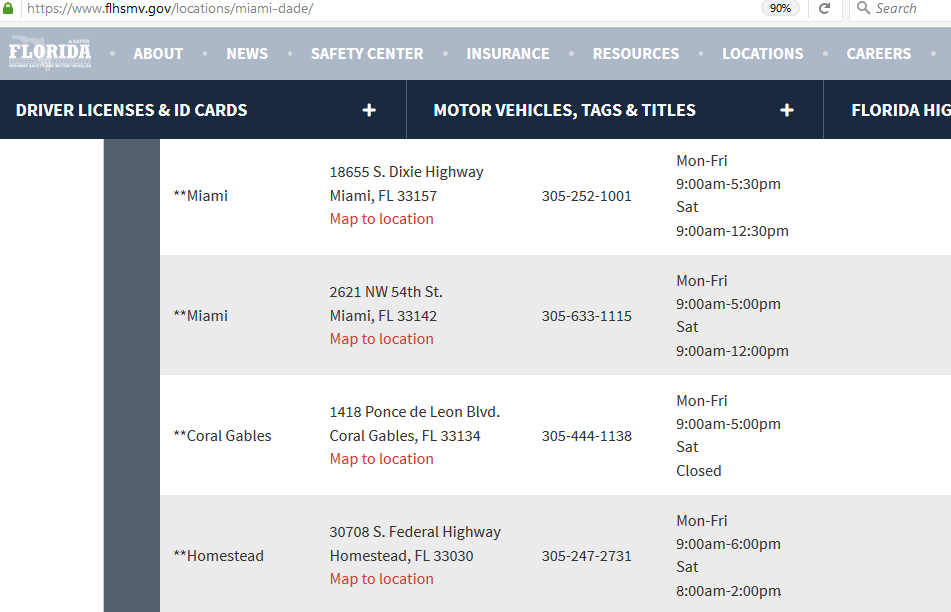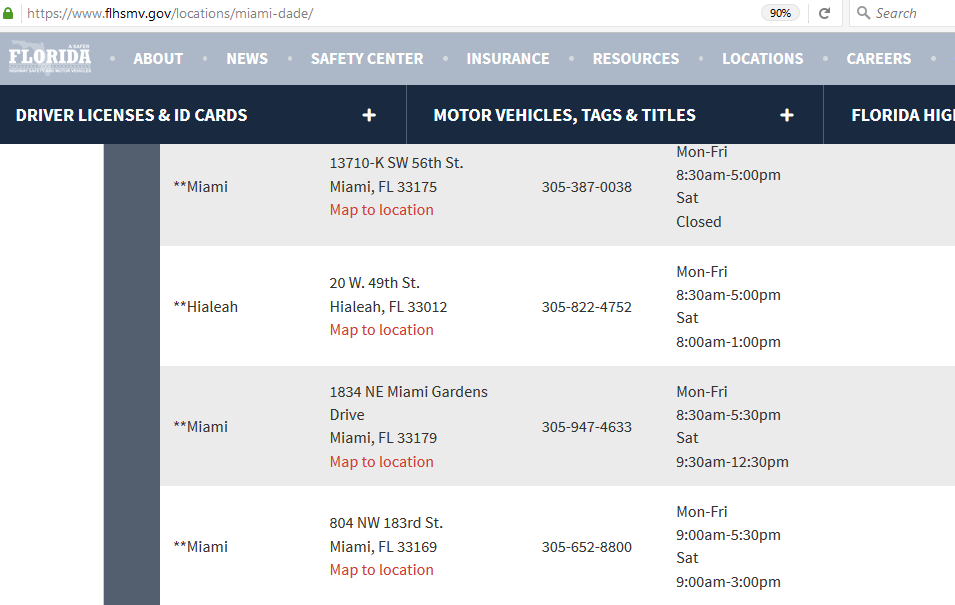 RELATED ARTICLE
Obama Administration Financial Cuts To Assistance For The Poor And Disabled While His Cabinet Lives Lavishly Off The American Taxpayers Speaks Volumes (Video)
---
David Beckham Email Hack Targeted The Company That Manages Other Top Athletes Such As Usain Bolt And Neymar (Among Others)
February 14. 2017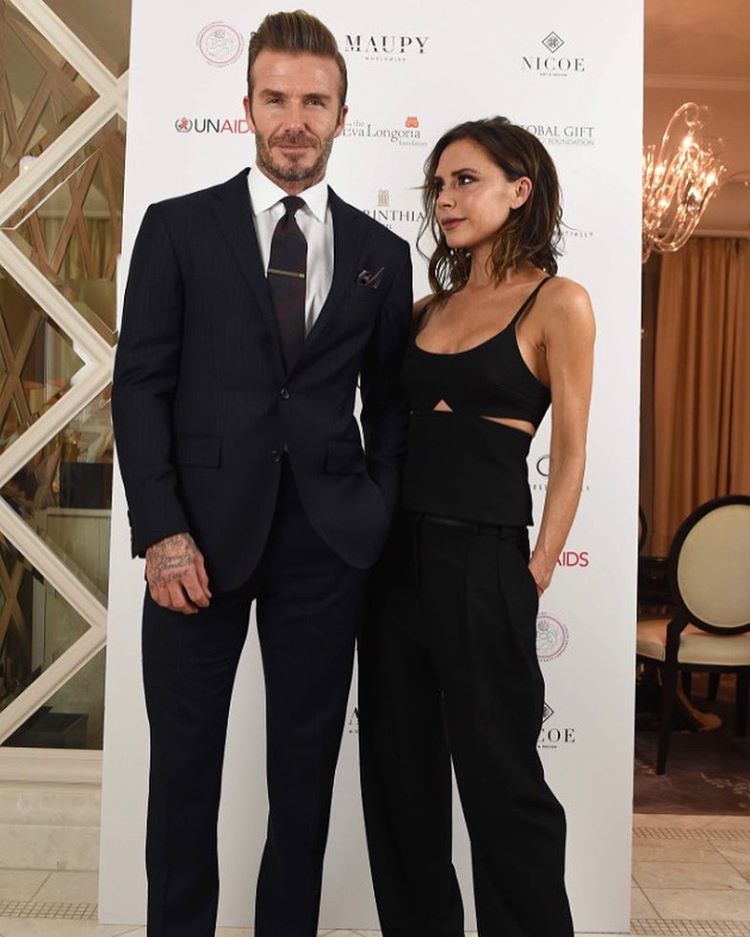 David Beckham and Victoria Beckham
The hack of Doyen Global's emails that resulted in an embarrassing scandal for former football player, David Beckham, has also violated the privacy of other famous athletes signed to the company. Doyen Global also represents top sprinter Usain Bolt and football star Neymar, among others. A significant number of emails have been compromised. An estimated 16.6 million emails were illegally copied by the hacker.
Agents at Doyen Global are also affiliated with other famous athletes not signed to the company, who were discussed in the emails (business and personal items). People are being blackmailed over the contents of the emails, as was done to the Beckhams, who refused to comply with the illegal demands.
In this day and age anything can be hacked. It is a negative part of the world we live in. However, such behavior should not go legally unchallenged, as it is unlawful, invasive and financially damaging. This is why it is important to file the appropriate complaints with police and sue in courts of law, making an example of those who criminally violate one's rights in this regard.
RELATED ARTICLE
Someone Is Trying To Destroy David Beckham And His Wife Victoria Beckham Via Hacking And Leaking Unflattering Emails That Have Created A Big Scandal
---
Some Angry That Adele Won More Grammys Than Beyonce in 2017 But Is Their Anger Correct Or Misplaced
February 14. 2017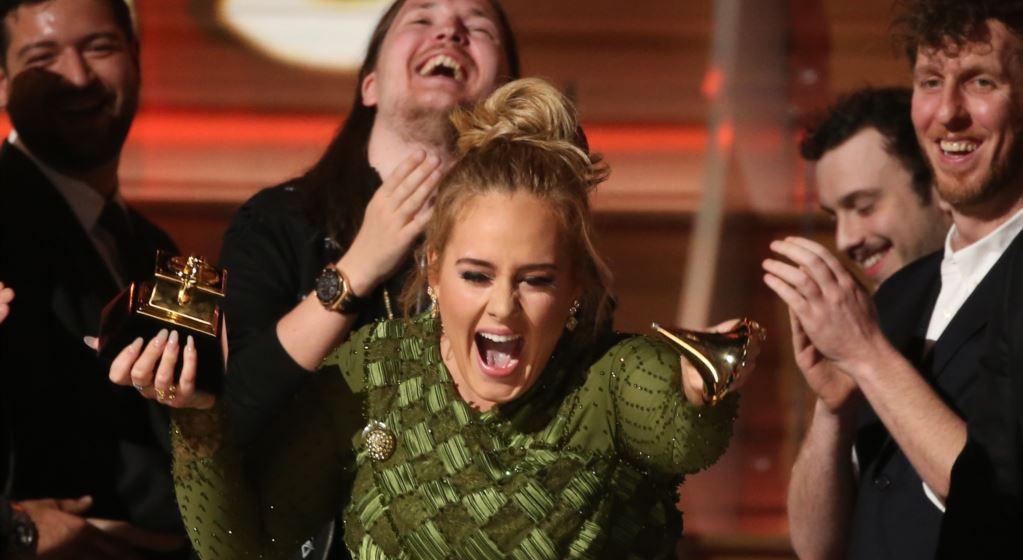 Adele
The 2017 Grammys did not spawn a large, bountiful harvest of awards for chronic copyright infringer, Beyonce and those involved with her career are not happy about it. Beyonce went into the show with a record 9 nominations, which was undeserved, but left with only two awards. This is contrasted by her top rival, singer Adele, who won all 5 awards she was nominated for at the event. Adele also sold far more copies of the album "25" as opposed to Beyonce's "Lemonade."
Both Beyonce and Adele are Sony Music artist, who have been credibly hit with copyright infringement claims, which is standard operating procedure at that disgraceful company (willful copyright infringement). However, Beyonce is a much bigger thief. Every album Beyonce has released has been hit with copyright infringement claims and credible lawsuits. It has rendered her career a complete fraud and farce.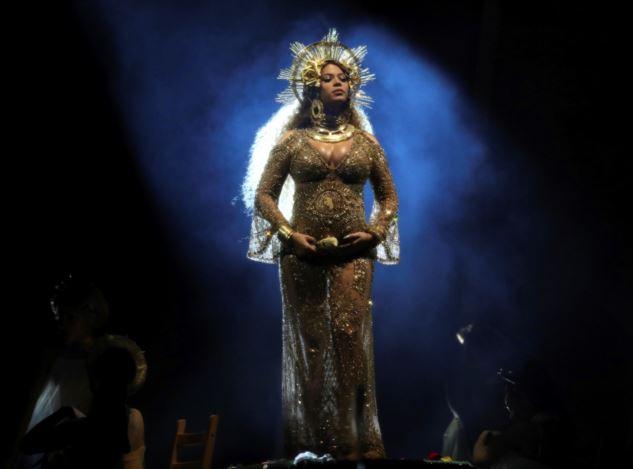 Beyonce's outfit looks like she jacked some of the laundry of one of the Miss Universe contestants
My unbiased view on the topic of Beyonce vs. Adele is as such. I know music very well, have studied and written it for most of my life (and still do). Adele's voice is much better than Beyonce's by any vocal standard. Adele's lyrics are also more Grammy worthy. Beyonce's lyrics are not Grammy worthy as they are often trite, meaningless, juvenile, ignorant, unintelligible, illiterate and grammatically incorrect:
"Formation"
[Intro: Messy Mya]
What happened at the New Wil'ins?
B**ch, I'm back by popular demand
[Refrain: Beyoncé]
Y'all haters corny with that Illuminati mess
Paparazzi, catch my fly and my cocky fresh
I'm so reckless when I rock my Givenchy dress (stylin')
I'm so possessive so I rock his Roc necklaces
My daddy Alabama, momma Louisiana
You mix that negro with that Creole, make a Texas bama
I like my baby hair with baby hair and afros
I like my negro nose with Jackson Five nostrils
Earned all this money, but they never take the country out me
I got hot sauce in my bag, swag
[Interlude: Messy Mya + Big Freedia]
Oh yeah, baby, oh yeah I, ohhhhh, oh, yes, I like that
I did not come to play with you hoes, haha
I came to slay, b**ch
I like cornbreads and collard greens, b**ch
Oh, yes, you besta believe it
[Refrain: Beyoncé]
Y'all haters corny with that lluminati mess
Paparazzi, catch my fly and my cocky fresh
I'm so reckless when I rock my Givenchy dress (stylin')
I'm so possessive so I rock his Roc necklaces
My daddy Alabama, momma Louisiana
You mix that negro with that Creole, make a Texas bama
I like my baby hair with baby hair and afros
I like my negro nose with Jackson Five nostrils
Earned all this money but they never take the country out me
I got hot sauce in my bag, swag
[Chorus: Beyoncé]
I see it, I want it, I stunt, yellow bone it
I dream it, I work hard, I grind 'til I own it
I twirl on them haters, albino alligators
El Camino with the seat low, sippin' Cuervo with no chaser
Sometimes I go off (I go off), I go hard (I go hard)
Get what's mine (take what's mine), I'm a star (I'm a star)
Cause I slay (slay), I slay (hey), I slay (okay), I slay (okay)
All day (okay), I slay (okay), I slay (okay), I slay (okay)
We gon' slay (slay), gon' slay (okay), we slay (okay), I slay (okay)
I slay (okay), okay (okay), I slay (okay), okay, okay, okay, okay
Okay, okay, ladies, now let's get in formation, 'cause I slay
Okay, ladies, now let's get in formation, 'cause I slay
Prove to me you got some coordination, 'cause I slay
Slay trick, or you get eliminated
[Verse: Beyoncé]
When he f**k me good, I take his a** to Red Lobster, cause I slay
When he f**k me good, I take his a** to Red Lobster, we gon slay
If he hit it right, I might take him on a flight on my chopper, I slay
Drop him off at the mall, let him buy some J's, let him shop up, 'cause I slay
I might get your song played on the radio station, 'cause I slay
I might get your song played on the radio station, 'cause I slay
You just might be a black Bill Gates in the making, 'cause I slay
I just might be a black Bill Gates in the making
[Chorus: Beyoncé]
I see it, I want it, I stunt, yellow bone it
I dream it, I work hard, I grind 'til I own it
I twirl on them haters, albino alligators
El Camino with the seat low, sippin' Cuervo with no chaser
Sometimes I go off (I go off), I go hard (I go hard)
Get what's mine (take what's mine), I'm a star (I'm a star)
Cause I slay (slay), I slay (hey), I slay (okay), I slay (okay)
I slay (okay), I slay (okay), I slay (okay), I slay (okay)
We gon' slay (slay), gon' slay (okay), we slay (okay), I slay (okay)
I slay (okay), okay (okay), I slay (okay), okay, okay, okay, okay
Okay, okay, ladies, now let's get in formation, I slay
Okay, ladies, now let's get in formation, 'cause I slay
Prove to me you got some coordination, 'cause I slay
Slay trick, or you get eliminated, I slay
[Bridge: Beyoncé]
Okay, ladies, now let's get in formation, I slay
Okay, ladies, now let's get in formation
You know you that b**ch when you cause all this conversation
Always stay gracious, best revenge is your paper
[Outro]
Girl, I hear some thunder
Golly, look at that water, boy, oh lord
The aforementioned lyrics are a complete embarrassment to the black community. It makes us look ignorant and unintelligent to people of other cultures who will use her as the standard for black intellect (or lack thereof). Growing up, my favorite black artists never put out low brow, common crap like that.
Beyonce is highly overrated and a total hype machine. The public is being bombarded with publicity and hype in trying to proclaim her the best, when she can't hold a candle to the likes of Aretha Franklin, Whitney Houston, Tina Turner or Barbara Streisand, to name but a few. Tina Turner, the dancer in the aforementioned lot, also dances significantly better than Beyonce and without the vulgarity, yet mysteriously has far less Grammys. Turner has big signature hits. Beyonce has no signature hits. The award has been discredited.
Beyonce won a Grammy for the video "Formation" - and once again, prior to the nomination and subsequent award, she was hit by copyright infringement claims (Beyonce Steals Again Illegally Using Copyrighted Footage For Her Deceitful New Video 'Formation' While Ripping Off A Model's Pictures And Is Slammed By The National Sheriffs' Association and Beyonce Sued Again For Copyright Infringement This Time For Stealing From Deceased Rapper Messy Mya). Beyonce asked a director if she could use his footage in her video and was declined. Arrogant Beyonce used it anyway in criminal violation of the law. She also stole a copyrighted photo and turned it into a scene in the video. Again, setting a horrible example for America, via stealing, Beyonce was rewarded for criminal activity via willful copyright infringement/intellectual property theft.
Some were angry that Beyonce did not win, even crying racism, but in this instance, they are wholly incorrect. Adele is the better artist of the two. There's no comparing. The quality of Adele's voice is better. Beyonce is more of a screamer, trying to use volume to compensate for lack of tone and vibrato.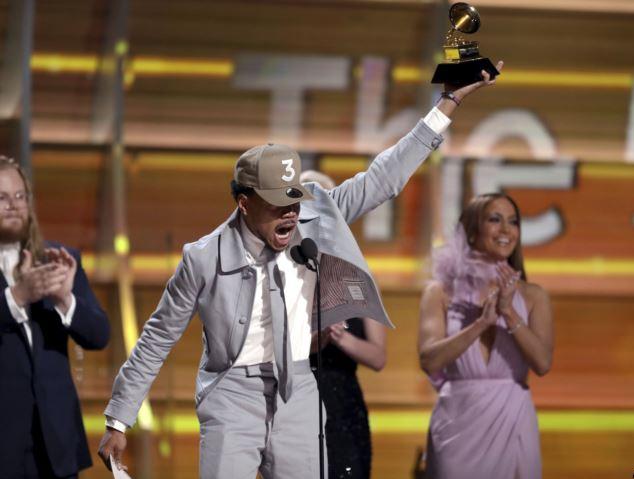 Chance the Rapper, who is a talented artist, accepting Best New Artist
Furthermore, black rapper Drake won two awards. Black artist Chance the Rapper won Best New Artist, but in my estimation it should have be given to Maren Morris. She can sing, write and play the guitar. Being a rapper does not top that.
Some rappers will not like what I have to say on this matter, especially arrogant ones like Eminem, who insanely proclaimed rappers are more talented than singers, but he needs to get off the drugs. I can teach anyone to rap. I can't teach anyone to sing. If you don't have a good, natural singing voice, lessons will only go so far. I cannot teach anyone to sing like Aretha Franklin, Whitney Houston, Barbara Streisand or Tina Turner. I'm not saying rappers do not have talent, as some do. However, singing is far more difficult. It's just not the same thing.
Last year's award for Best New Artist should have gone to Andra Day, who is black. However, this year it should have gone to Morris, who is white. My point, you can't look at music in terms of color in determining talent. You just have to go with who has the most talent and remarkable work each award year. The Grammys often get it wrong though.
Side Bar: Adele stated to Beyonce, "I wish you were my mother." Is Adele calling Beyonce old (LOL). Adele is 28 and Beyonce has been lying about her age, claiming she is 35, when she several years older than that fictitious figure. Beyonce is actually 42 (but keep lying though Beyonce, with the way you steal and engage in financial fraud, also known as R.I.C.O. violations, which you keep doing, I hope you know getting hit with a proper racketing case by the government means they put your real age/date of birth on the indictment LOL).
Side Bar 2: Adele pulled A Kanye West showing deference to Beyonce, in the same groveling and fearful manner he did. Is it truly respect or fear of Jay Z, who co-runs a violent Hollywood cult, has "killers" as West stated and is a known thug who is evil. Someone I spoke to in the know on this topic revealed artists are afraid of vile Jay Z. Hence the groveling.
RELATED ARTICLES
Obama Administration Wastes Huge Sums Of American Taxpayer Money Breaking The Law In America, Britain And Jamaica On Behalf Of Madonna's Kabbalah Center In Committing Egregious Human Rights Abuses
Madonna, Jay Z, Beyonce, Rihanna, Rita Ora And Jessie J Sued Over Copyright Infringement, Invasion Of Privacy, Commissioned Criminal Harassment And Assault Via The Kabbalah Center
---
Malia Obama In Bad Hands In Hollywood
February 13. 2017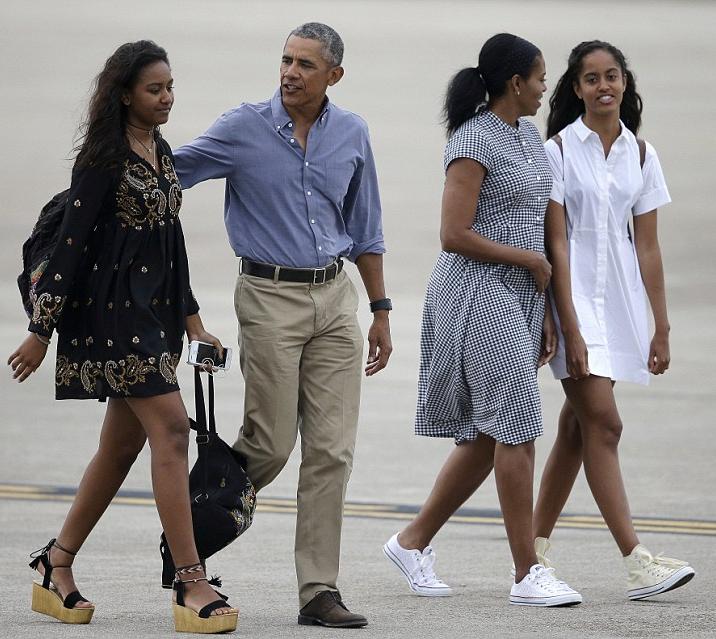 Sasha Obama, Barack Obama, Michelle Obama and Malia Obama
Malia Obama, the daughter of former U.S. President, Barack Obama, has been working in Hollywood again. Over a year-and-a-half ago, Malia worked in Los Angeles on an internship and has resumed working in Hollywood the industry again. This time Malia is working in New York of the Weinstein Company, owned by ill-tempered, louse and lush, Harvey Weinstein. The company makes films, many of which are weird, but he tries to pass them off as arthouse flicks.
Having your child work in Hollywood is like letting Satan babysit your offspring. Nothing good will come of it. Since the time Malia has been working in Hollywood, she ended up disgraced in two incidents involving illegal drugs and underage drinking. Malia's conduct brought scandal on the Obama family last summer and occurred due to Hollywood's negative influence in her life, as allowed by her parents.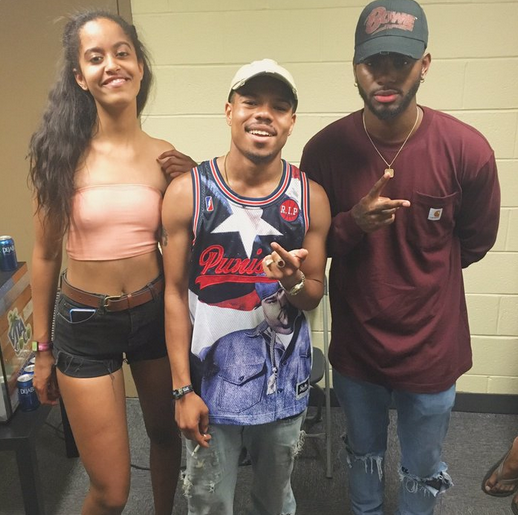 Malia Obama with Chance the Rapper and Tiller
Malia is working on the lesbian cable show "Girls" and partying late at night with its cast, including insane show creator, Lena Dunham, who provoked outrage when she stated she wants to get pregnant just to have an abortion to see what it feels like. Dunham insanely stated, "I still haven't had an abortion, but I wish I had." Her comment was condemned all over social networking and by select press outlets with a backbone.
Malia has been repeatedly photographed going to work each day at Weinstein with bags under her eyes and looking very unhappy and depressed. Then again, who could be happy working in the devil's den. Malia could have been given a great job in the corporate sector or silicon valley. Instead she is in the belly of the beast in Hollywood, an industry known for destroying promising young lives with addiction, sexual deviance, perversion and abuse.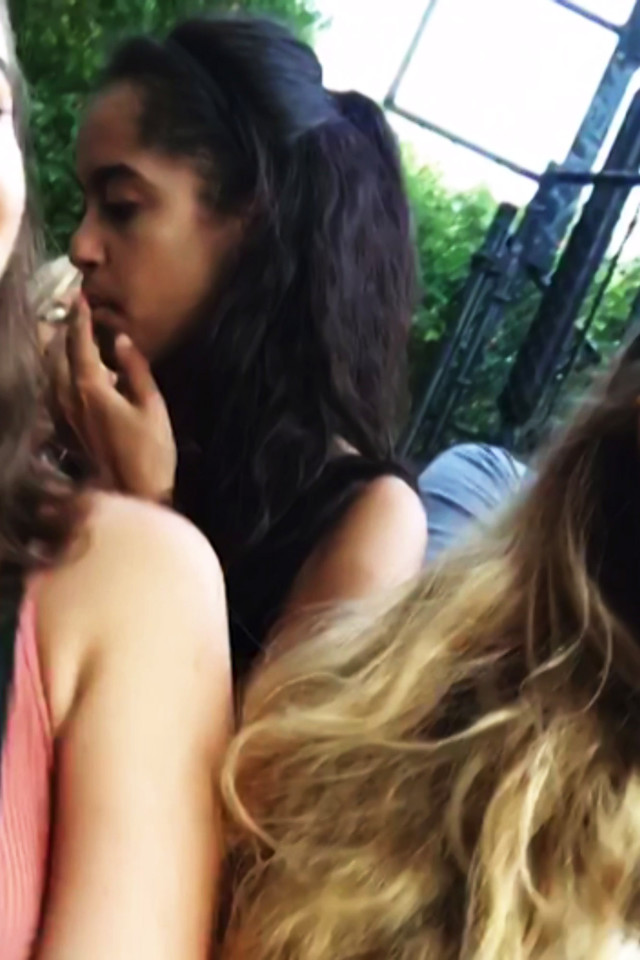 Malia Obama began smoking marijuana and engaging in underage drinking while working in Hollywood
The Obamas have shown very poor judgment in allowing Malia to work in Hollywood as a minor and again during her current gap year. They should have discouraged it, as the world has witnessed negative changes in her during that time (hence the drug and underage drinking scandal). It would have been better had she went straight to university.
STORY SOURCE
Not a long day at the office! Malia Obama is spotting walking out of her Weinstein internship for the day after spending just three-and-a-half hours in the building
Published: 04:25 EST, 9 February 2017 | Updated: 05:11 EST, 9 February 2017 - She may just be an intern, but Malia Obama isn't spending her hours stuck in Harvey Weinstein's Manhattan office. Malia spent three-and-a-half hours of her afternoon in the Tribeca office on Wednesday, arriving at 3.40pm and leaving just before 6.10pm.
It is unknown how Malia spent her morning, as she could have been on set for any of Weinstein's projects. Malia Obama spent three-and-a-half hours of her afternoon in the Manhattan office for her internship with Weinstein Co on Wednesday, arriving at 3.40pm and leaving just before 6.10pm. It is unknown how Malia spent her morning, as she could have been on set for any of Weinstein's projects...
Malia has been at the internship for less than two weeks, but the company is already using her employment as a selling point. This week, Charitybuzz.com hosted an auction for a three-month internship at the film company. In a press email about the auction, sent to the Hollywood Reporter, The Charity Network wrote that the internship is 'a special chance to learn all in the ins and outs of the movie biz and maybe even run into Malia Obama while you're at it'.
Someone's got to work! Malia Obama pictured in jeans and a crop top heading to her internship in New York - while her parents enjoy week two of vacation
Published: 14:55 EST, 1 February 2017 | Updated: 19:22 EST, 1 February 2017 - While her parents enjoy a vacation on Richard Branson's private island, former first daughter Malia Obama is hard at work at the Weinstein Company - where she started an internship this week. The 18-year-old daughter of former president Barack Obama started her internship on Monday, and sources tell TMZ that her work at the film company will be reading and pitching scripts to executives.
Photos of the aspiring filmmaker show her arriving at work early Wednesday morning for her third day in the New York offices, wearing high-waisted jeans, a crop top, a sheepskin jacket and boots to keep warm in the freezing temperatures...
Back to the daily grind: Intern Malia Obama heads to Weinstein Company offices after being spotted out the night before enjoying Girls finale after-party
Published: 13:13 EST, 4 February 2017 | Updated: 09:26 EST, 5 February 2017 - After a night of dancing at a star-studded after party for HBO series Girls, former first daughter Malia Obama was straight back to work. The 18-year-old was spotted heading to her film production internship in New York City on Friday morning.
She has been keeping herself busy pitching scripts to high level movie executives, but decided to dress down to the office. The teenager wore high top converse sneakers, light wash jeans and a blue cowl neck sweater. Malia is taking a gap year before starting at Harvard in the fall. She has already traveled to South America, and been seen hiking in the Andes.
But she stayed at home while her parents vacationed with Richard Branson in the British Virgin Islands last week. In the summer of 2015, she was an intern while Girls was being shot in the Big Apple, and it seems her friendships with the company have been long-lasting...
Lena Dunham Takes After Her Mom: 'I Still Haven't Had An Abortion, But I Wish I Had'
2:32 PM 12/20/2016 - Lena Dunham has hit a rough patch after the election, but it's good to see that she's back to spouting a bunch of awful, birdbrained nonsense. Kate Scanlon, The Blaze: Actress Lena Dunham announced during the most recent episode of her podcast "Women of the Hour" that she wishes she had undergone an abortion in order to combat "stigma around this issue…"
"I feel so proud of [abortion enthusiasts] for their bravery, for their self-knowledge, and it was a really important moment for me then to realize I had internalized some of what society was throwing at us and I had to put it in the garbage," she said. "Now I can say that I still haven't had an abortion, but I wish I had."
Sarah Silverman used to tell a joke along those lines. It went something like: "I'm thinking about getting an abortion. Tough decision. But my boyfriend and I aren't even sure we want kids." A sick joke, but just a joke. Presumably. It doesn't sound like Dunham is kidding. In one generation, Democrats have gone from "Safe, legal, and rare" to "I feel peer pressure to conceive so I can kill it."...
RELATED ARTICLES
Lollapalooza Concertgoer Snitches On Malia Obama: She Was Smoking Marijuana And Then Went Off With A Boy When The Secret Service Wasn't Watching!
President Obama's Daughter Taped Lifting Her Skirt, Exposing Her Backside And Twerking At A Festival Causing A Scandal In The Press And Online (Video)
White House Launches FBI And Secret Service Investigation Into Leaked Malia Obama Selfie Wearing T-Shirt Of Explicit Rap Group
Malia Obama Dances Suggestively At Lollapalooza Again And Is Branded A 'Hoe' On Social Networking
President Barack Obama's Daughter Malia Obama Photographed At Beer Pong Party Again
Underage Malia Obama Secretly Photographed Playing Beer Pong During School Visit
Video Of President Obama's Daughter Malia Obama Smoking Marijuana
President Obama's Daughter Malia Caught Smoking Marijuana (Photo)
Malia Obama Looks Like Someone In The Grips Of Addiction
---
Hillary Clinton Loses Again Getting Kicked Off The Cover Of Vogue In Favor Of First Lady Melania Trump, Gigi Hadid And Kendall Jenner
February 11. 2017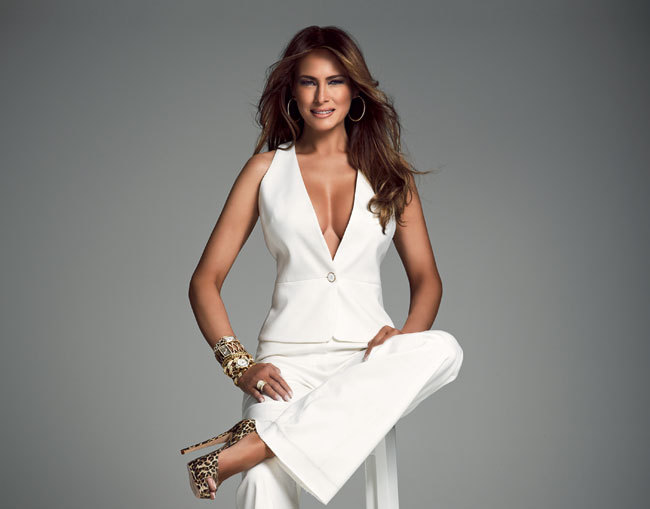 Melania Trump, the first First Lady to have nudes
This just has not been Hillary Clinton's decade. The failed presidential candidate lost the U.S. election to rival Donald Trump, after polls and people kept telling her she would win. Then she had to go to the Trump inauguration, only for her husband, former U.S. President Bill Clinton, to lustfully stare at rival's daughter, Ivanka Trump, on one of the worst days of her life.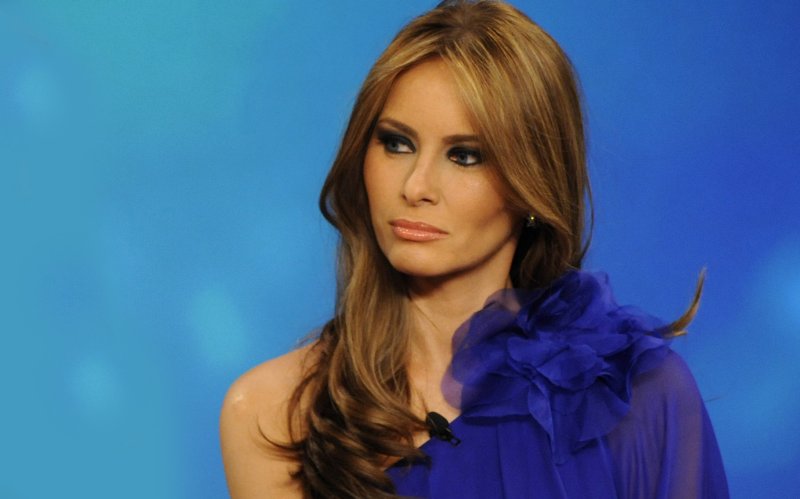 Melania Trump was a model and will be photogenic in Vogue
Now fashion magazine Vogue has booted Clinton from its March cover for reality stars and future front pages in favor of First Lady Melania Trump. The March issue will be covered by reality stars Gigi Hadid and Kendall Jenner, who are not accomplished. They could have at least given Clinton the cover with a headline like "How I Lost The Election."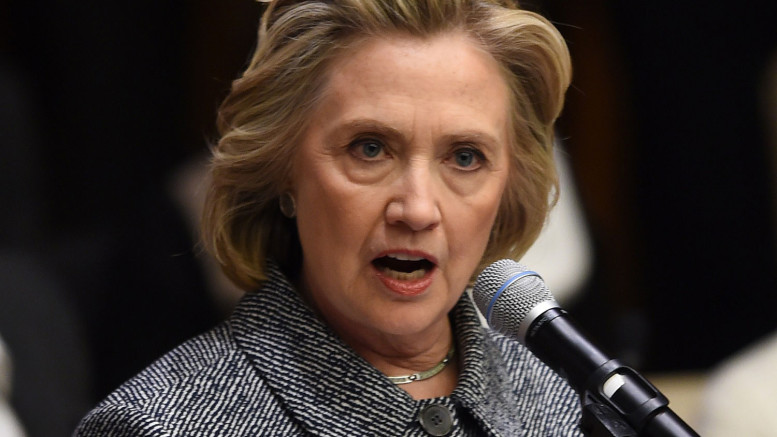 How Hillary probably looked when she heard the news
New York Times writer Jacob Bernstein tweeted on Twitter.com, "Vogue's March issue was going to feature Hillary Clinton in the cover. That didn't quite work out..." That's an understatement, as what happened to Clinton was a surreal implosion. Vogue editor Anna Wintour stated regarding the matter, "We have a tradition of always covering whoever is the first lady at Vogue and I can't imagine that this time would be any different." Translation: Melania is in, Hillary is out.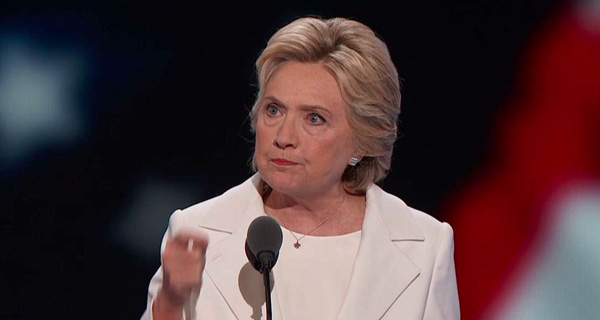 Hillary Clinton is gonna go Solange Knowles on Anna Wintour if she catches her in an elevator
Side Bar: When Al Gore lost the U.S. presidency he became a recluse, fell into a deep depression and gained 40 pounds. The election was stolen from him in a rough blow. Clinton lost the election fairly, but it was such a catastrophic blow, as she and others were so sure she would win, it was particularly painful for her losing, especially after trying for over 10-years.
STORY SOURCE
Hillary Clinton was 'replaced on Vogue cover by Gigi Hadid and Kendall Jenner after election loss' as (Vogue) reveals it plans to cover First Lady Melania Trump moving forward
Published: 18:44 EST, 9 February 2017 | Updated: 20:40 EST, 9 February 2017 - Hillary Clinton was set to cover the upcoming issue of Vogue starring Gigi Hadid and Kendall Jenner according to multiple sources. The former Secretary of State was reportedly lined up to front the March issue...but it appears that this plan may have been scratched at some point after her loss to President Donald Trump in the election back in November.
On Wednesday, New York Times features writer Jacob Bernstein posted a photo of the cover on Twitter, writing: 'Vogue's March issue was going to feature Hillary Clinton in the cover. That didn't quite work out...' He later deleted that tweet, which came two weeks after Fast Company also claimed that a Clinton cover had been planned and then scrapped post-election...
Meanwhile, in a new interview with the Wall Street Journal, the magazine's longtime Editor-in-Chief Anna Wintour promised that there would be more coverage of the current First Lady moving forward. 'We have a tradition of always covering whoever is the first lady at Vogue and I can't imagine that this time would be any different,' said Wintour.
---
Mariah Carey 2017 Tour Ticket Sales In The Toilet And New Song 'I Don't' Flops Just As The Site Predicted
February 11. 2017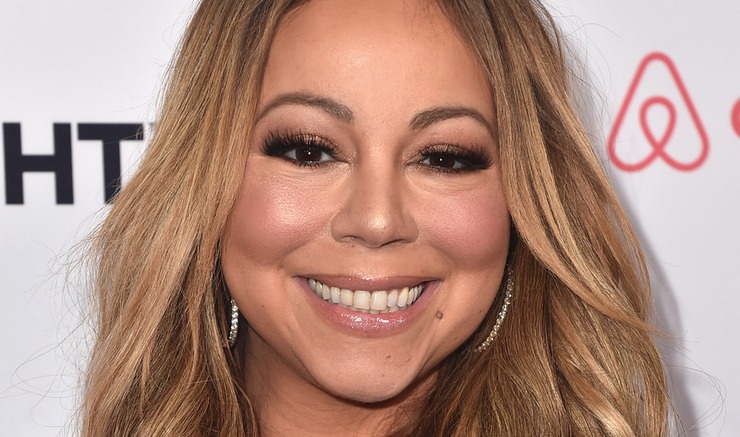 Mariah Carey
The Judiciary Report has repeatedly authored articles stating beleaguered singer, Mariah Carey, needs to take a break. I was raised in the entertainment industry. I know the history of the entertainment industry, singers' voices and music theory. I've seen singers come and go. I've seen singers fall. I've seen singers do ill-advised and destructive things they thought would benefit their careers but ended up torpedoing it.
As rhetorically stated on the site in past articles, why come out with new material if as an artist one does not have all the integral parts ready to properly secure, release and promote the work. At this time, Mariah Carey does not have it together at all.
Since the time the Judiciary Report has been stating in articles that Carey needs to take a break and get herself together before trying to release anything new, she has done the following:
1.Released an ill-advised reality show "Mariah's World" that has portrayed her in a very bad light to audiences and critics alike, who are panning the show.
2. Put on a disastrous New Years Eve concert that left the public fuming, stating she ruined their New Years Eve
3. Released a flopped song "I Don't" about the utter collapse of her engagement to billionaire, James Packer, who dumped her for being greedy in going after his money.
4. Carey's South American tour was scrapped due to poor sales, leading to a lawsuit by her to deflect blame and collect money she is not entitled to after flaking out.
5. Struggling with sales regarding her announced 2017 concert tour of America. Tickets for the concert series are not selling. Sales are so bad the promoter had to introduce a deal of buy one ticket and get a second one free. Audiences know Carey's voice is very damaged and she make flake on them as she did on New Years Eve.
Carey has just about killed off her legacy at this point. The material she has been putting out is substandard and boring, especially in comparison to her earlier work that was far better. And no one in her circle will tell her the truth. She is out there looking and sounding wrong and they won't tell her! I mean, Mariah could go on stage and fart during a song, over and over again, singing and missing notes, with broccoli in her teeth, no drawers on and the back of her dress stuck in her pantyhose and those sycophants would tell her she is magnificent and a hit (LOL, no).
STORY SOURCE
Mariah Carey's ticket sales tanking
February 9, 2017 | 7:57am - Mariah Carey is having a bad week. It looks like Ticketmaster is trying to boost slow sales for her upcoming "All the Hits" tour with Lionel Richie by offering tickets as part of a "buy one, get one free" promotion for the concerts, which kick off in March. "This Valentine's Day, grab a ticket for you and your special someone … all for the price of one," one promo suggests.
Plus, Carey's comeback single "I Don't," a collaboration with rapper YG, is a flop. When it dropped last week it was No. 6 on iTunes, but was No. 55 as of press time. Industry insiders say ­Carey's New Year's Eve debacle live in Times Square — when she failed to keep up with her songs or even lip-sync ­properly — isn't helping...
RELATED ARTICLES
Mariah Carey Looks Back On Wedding Dress From Cancelled Engagement With Sadness After Being Dumped By Billionaire James Packer While Her Current Husband Knocks Up Aspiring Star
Mariah Carey Blames Dick Clark Productions For Her Botched Lip Sync Job At New Years Eve Show In Times Square But They Slam Her For Defaming Them (Videos)
Mariah Carey Taking A Break From Social Networking And The Press After New Years Eve Mauling Due To Her Botched Performance
'Mariah's World' A Real Snoozefest Giving Audiences More Of The Same Old Stuff That Puts Mariah Carey In A Bad Light
Mariah Carey Mocked By NBA Basketball Team The San Antonio Spurs Over Botched New Years Eve Show (Video)
Mariah Carey Is Fuming Mad That Jennifer Lopez Upstaged Her On New Years Eve And Landed Drake As Well
Mariah Carey's New Boyfriend Bryan Tanaka Looking For Financial Favors From The Recently Dumped Star
Mariah Carey Lied About Sex With Ex-Fiance James Packer Who Dumped Her
Mariah Carey Sues Promoter Over Concerts She Cancelled In South America
Mariah Carey's Mental Illness Apparent In 'Mariah's World' Reality Show
---
Crazy Madonna Allowed To Adopt Twins Despite Her History Of Abusive Behavior
February 11. 2017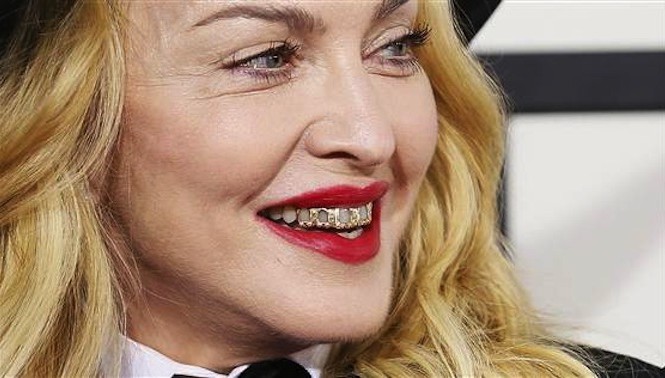 Madonna
Desperate, attention seeking, washed up pop singer Madonna, has again adopted children in a bid for publicity and for other questionable reasons. The crazy one time star adopted twin girls from Africa, shortly after it was announced that R&B singer Beyonce is pregnant with twins. As the phrase goes, "Monkey see, monkey do."
Beyonce received a significant amount of publicity in the press and on social networking when she announced her pregnancy last week. Craving attention, as usual, Madonna ran out and snatched more kids from Africa, after the first controversial, illegal adoptions saw her slammed all over the world several years ago as a "baby thief." Madonna was crying into her crow's feet on the "Oprah Winfrey Show" about the horrible backlash that erupted globally over the adoption.
Once again, Madonna the pathological liar, lied when asked if she had adopted the twins. Previously, she had lied about adopting a boy, then the truth came out. Why lie about something like that. It just goes to show how insane, kooky and weird Madonna is to do such a thing. You can't trust anything she says.
Too bad for Madonna the public is not interested in news about her. So, people are talking about Beyonce expecting twins. People are also talking and writing about actor George Clooney and his accomplished wife, Amal, looking forward to the birth of their twins, who are expected in June.
I do have concerns about Madonna adopting children, because she is a deranged madwoman. Psychotic Madonna was also credibly sued for choking and beating up an 11-year-old boy in New York, in a matter where there was a witness. Madonna quickly settled the civil case to avoid a possible prison sentence from an indictment.
The first time Madonna adopted a child from Africa, she did so to compete with actress Angelina Jolie, who began dominating pop culture headlines over a decade ago with her adoptions. Madonna did not receive the positive reception Jolie did from the press and public, which left her looking dismayed and humiliated on television.
Jolie's adoptions were not illegal nor did she steal babies from families that did not want to let them go. Madonna ripped children from families who were forced to let their children go, due to questionable promises she made to the Malawian government to give money to the country. However, Madonna, via her sick, greedy Kabbalah Center, solicited nearly $100,000,000 in donations from all over the world in Malawi's name, but gave them a mere fraction of the money.
Madonna and the Kabbalah Center have pocketed the rest of the money, splurging on mansions, luxury vehicles, designer clothes and jewelry for themselves, while sending some of the money offshore to the Cayman Islands, among other places, hiding the charity funds from the U.S. government (Internal Revenue Service).
The paparazzi still follow Jolie and her family everywhere, as the pictures can be sold to the press for a high price. However, Madonna is one of those stars whose publicist has to call paparazzi agencies and pay them to take photos of her for articles that she also pays to have placed in pop culture magazines and on websites. Madonna's time has passed, but she refuses to accept that. When you have to tip off the paparazzi and pay them, as well as send bribes to pop culture magazines for article placements, it's over.
I have proof Madonna is doing so. I sued Madonna for hacking, among other things, which I also went to the FBI about and they later arrested her private investigator, Anthony Pellicano. Yet the deranged fool Madonna has repeatedly lifted items verbatim from my private, TIME STAMPED emails she paid a crazy, deranged racist hacker to hack, then sends them to the Daily Mail, among others, as articles about herself, when the original emails had nothing to do with her. She's a complete lunatic.
Madonna should not be allowed to adopt a child, nor should she have been permitted to raise her own. After all, her 15-year-old son with director Guy Ritchie ran away to live with his dad in London, England, due to Madonna's sick and harmful behavior. Both Madonna's kids are raging drug addicts and alcoholics and have been for years, as their vile mother engaged in substance abuse with them. Madonna's kids are always inebriated. The two children she adopted prior to the twins, always look so depressed in photos.
Speaking personally as someone who has been confronted by Madonna's horrible, disgusting behavior, I can attest, she is an insidious, evil person. I feel sorry for these children she has been allowed to adopt. When all things are exposed concerning her, world history is going to condemn the government, particularly the FBI, for allowing her to adopt these innocent children, knowing what they know about her. The FBI are sitting on evidence of heinous criminal behavior by Madonna, some behavior so terrible, it led to innocent people's deaths.
As seen in paparazzi photos, Madonna is taking these children to the Kabbalah Center, a sick scam of an organization she runs with rapist, Yehuda Berg. The Kabbalah Center has members involved in the occult/Satanism. These lunatics in Kabbalah wrongly believe African and Haitian-African children are to be used in the occult.
RELATED ARTICLES
Madonna's Kabbalah Center Opening Shop In Britain Resulted In Innocent People Dying And Being Swindled Out Of Their Money
Crazy Madonna's Kabbalah Center Is Being Led By Violent Rapist Yehuda Berg
---
Beyonce Sued Again For Copyright Infringement This Time For Stealing From Deceased Rapper Messy Mya
February 10. 2017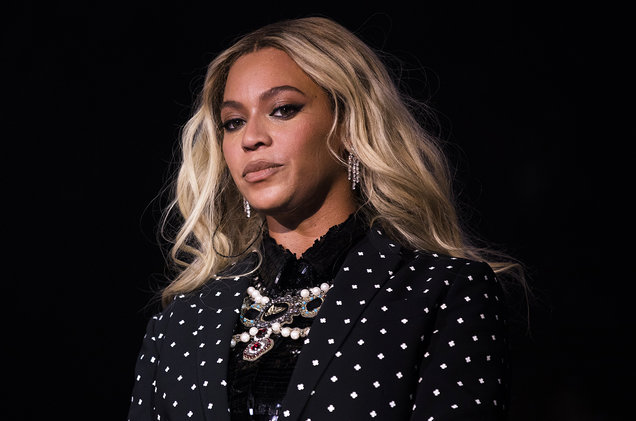 Beyonce
Chronic copyright thief, Beyonce, is in trouble again for stealing intellectual property, which is a federal and international crime. The dimwitted singer has made a career out of copyright infringement and criminal copyright infringement, in a disgusting habit that is going to land her under indictment one day, losing everything in court. Her fans are going to viciously turn on her in the not too distant future over the criminal and unethical things she has been doing to keep her fraudulent career going that are going to end up exposed for all to see.
The latest victim of Beyonce's criminal thefts of copyright is deceased rapper, Messy Mya, real name, Anthony Barre. Beyonce can now add grave robber to her résumé. Once again, she is disgusting to steal from other artists, especially the dead. Messy Mya died a brutal death and dirty Beyonce has stolen from him. Engaging in such misdeeds brings bad things from God into a thief's life.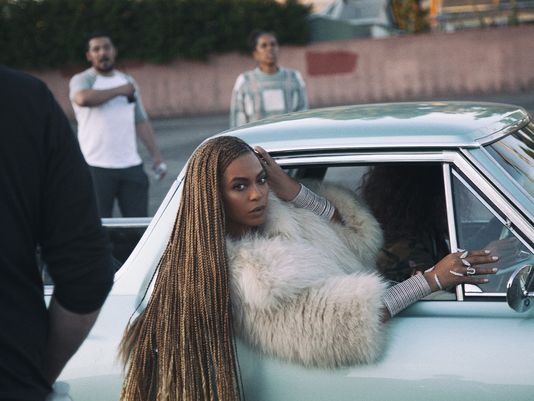 All the elements from Beyonce's formation song and music video were stolen from others
A $20,000,000 copyright infringement lawsuit has been brought by the estate of Messy Mya, via his sister Angel Barre, over the singer's unoriginal song and music video "Formation." Beyonce has developed a nasty habit of not just stealing music, the lazy degenerate can't even be bothered to remove the original copyright holder's vocals from the track anymore, before ripping it off and slapping her name on it.
Beyonce unlawfully used lines of Messy Mya's preexisting copyrighted music and his voice on "Formation." This is not the first time she has done this. Beyonce was sued by Hungarian singer, artist Monika Miczura, for stealing her Romanian song and vocals, using it for "Drunk In Love" with her thieving husband Jay Z (Serial Copyright Thieves Beyonce And Jay Z Sued For Stealing 'Drunk In Love' And Even Including A Clip Of The Original Artist's Voice On The Track).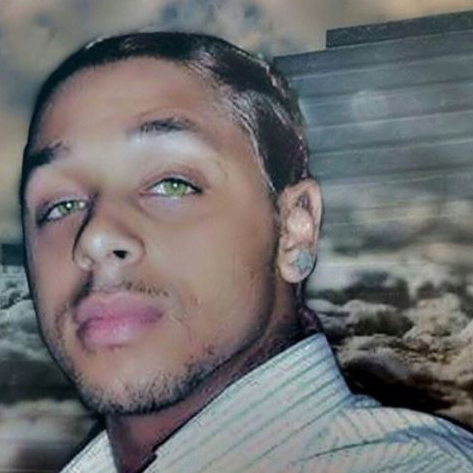 "Messy Mya" born Anthony Barre was brutally gunned down in New Orleans, Louisiana, the hometown of Beyonce's mother
The case was criminally corrupted in the U.S. court system in Beyonce's favor. However, anyone who knows music can tell it is copyright infringement. Beyonce's label Sony is known for bribing judges with stock options and hiring the jurists' relatives, as a means of getting out of lawsuits for criminal behavior.
Beyonce was also slammed by other artists for stealing items for "Formation." Beyonce stole video footage, using it without permission for the "Formation" music video and lifted a pretty Candaian model's photo for the video, which the singer recreated in violation of copyright laws (Beyonce Steals Again Illegally Using Copyrighted Footage For Her Deceitful New Video 'Formation' While Ripping Off A Model's Pictures And Is Slammed By The National Sheriffs' Association).
STORY SOURCE
Beyonce Faces $20m Copyright Suit From Late YouTuber Messy Mya's Estate
2/10/2017 - The estate of a late New Orleans YouTube star has filed a $20 million copyright infringement lawsuit against Beyonce over the use of his voice in her "Formation" video. The estate of Anthony Barre, who went by the name Messy Mya on YouTube, claims in the lawsuit filed in New Orleans federal court Monday that Barre's voice is featured in the introduction to the video. The complaint alleges Barre's estate has received no payment or acknowledgment...
Beyoncé Hit with $20M Lawsuit for Alleged 'Willful Copyright Infringement'
9 Feb 2017 - Beyonce Knowles is facing a $20 million copyright infringement lawsuit filed by the estate of late New Orleans rapper Messy Mya, who claims the pop megastar sampled his voice without permission on her hit song "Formation." The lawsuit, filed Tuesday in New Orleans, claims that the voice of Messy Mya — real name Anthony Barre — was sampled and included in the song and during Knowles' world tour performances without the singer's permission. Barre was fatally shot in 2010.
According to the New Orleans Times-Picayune, the lawsuit encompasses the following alleged uses of Barre's work. Messy Mya's voice saying "What happened at the New Orleans?" and "B—- I'm back by popular demand" in the openings for both the audio and video recordings of "Formation." Later in Beyonce's song and video, Messy Mya's voice can be heard saying "Oh yeah baby. I like that."
During the Formation World Tour, Messy Mya's voice was heard saying "Oh yeah baby, I like that," when Beyonce "and the other performers move from one area of the stage to another" about four minutes into the show, the suit said.
Messy Mya's words, "B—- I'm back by popular demand" were imitated by Big Freedia during the opening to performances of the Formation World Tour in New Orleans and Houston. In other cities on the tour, the words were imitated by male performers...
RELATED ARTICLES
Obama Administration Wastes Huge Sums Of American Taxpayer Money Breaking The Law In America, Britain And Jamaica On Behalf Of Madonna's Kabbalah Center In Committing Egregious Human Rights Abuses
Madonna, Jay Z, Beyonce, Rihanna, Rita Ora And Jessie J Sued Over Copyright Infringement, Invasion Of Privacy, Commissioned Criminal Harassment And Assault Via The Kabbalah Center
---
Famous Rapper Beats His Famous Wife
February 9. 2017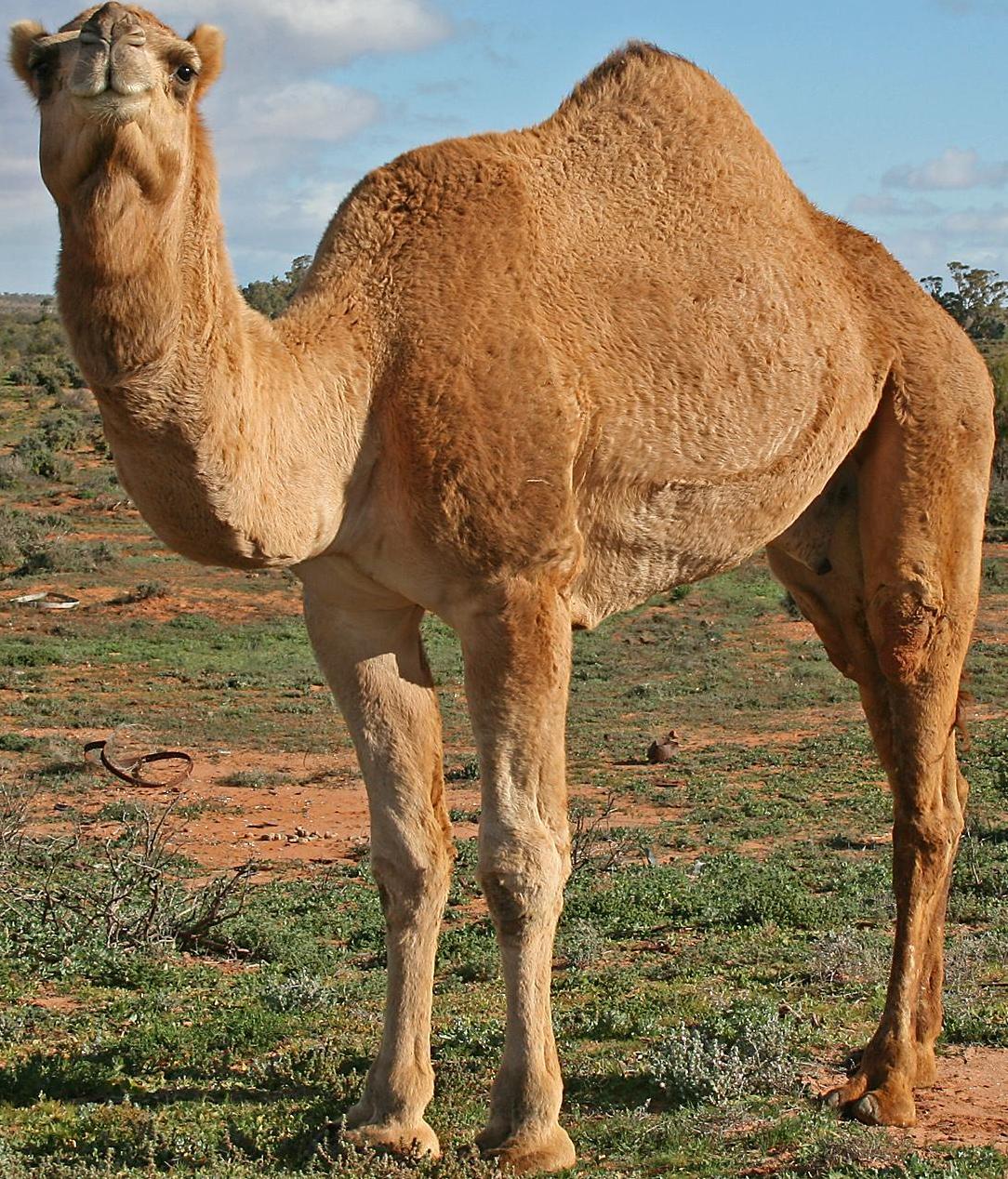 There's an unattractive rapper who beats his famous wife. They pretend to be a loving couple for the cameras, but their family members, friends and industry associates have stated their marriage is a sham for fame and money. One of her relatives stated she referred to the rapper as "ugly" when they first met, but began dating him, then they got married, in a bid at forming a famous couple, in a union they were advised would generate millions of dollars in endorsements and sales.
The rapper in question has been known to hit women. He was caught on tape punching a female concertgoer backstage at a show in America. The video is online and continues to disgrace him to this day. A reporter for a British newspaper also stated, during one of the couple's promotional trips to Britain, she witnessed him punch his wife in the arm with significant force, then pretend he was just kidding.
A very credible individual responsible for some of this site's exclusives that later proved 100% true, informed me of an incident at an industry gathering that left the rapper fuming mad and his wife distressed. The couple had a disagreement they were trying to keep other guests at the gathering from noticing. Alarmed it would escalate into a full blown argument in front of everyone, she left the room. The rapper followed her and continued the argument where he thought no one was looking or listening.
The argument was not heard by the people at the industry gathering, but people noticed the couple looked upset. Someone at the gathering quietly opened the door, just enough to peek and within seconds of doing so through the slightly ajar door, witnessed the rapper angrily hitting his wife across the side of her face, with his phone in his hand. Essentially, he used an open fist and the phone smack her across the face.
In the past, his terrible behavior towards his wife caused one of his in-laws to lash out at him in an incident caught on camera. Too bad a camera wasn't there when he smacked his wife with his mobile phone in hand. It's only a matter of time before the truth comes out about his physically abusive behavior. In the entertainment industry it always does and the public is never amused. Tina Turner, Loni Anderson, Michel'le and Paula Patton are but a few examples of famous women who were unconscionably beaten by the famous men in their lives.
RELATED ARTICLES
Actress Paula Patton States In Court Ex-Husband Robin Thicke Beat Her, Cheated During Their Marriage Even Having Threesomes And Physically Abused Their 6-Year-Old Son
---
Someone Is Trying To Destroy David Beckham And His Wife Victoria Beckham Via Hacking And Leaking Unflattering Emails That Have Created A Big Scandal
The Beckhams Fear More Damaging Email Leaks Will Occur
February 9. 2017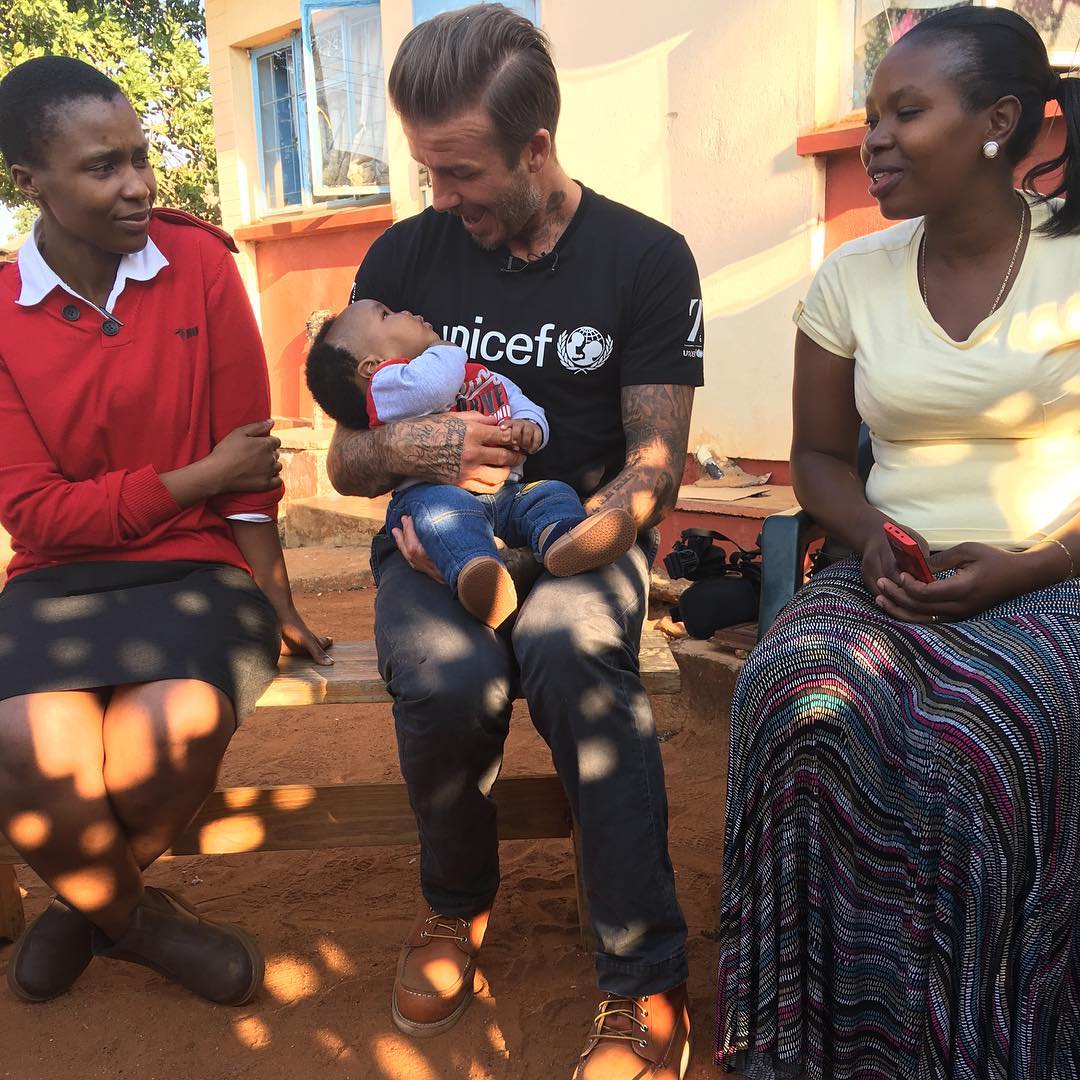 David Beckham during UNICEF charity trip in Africa
Retired 41-year-old British football star, David Beckham and his wife, former Spice Girl, Victoria Beckham, 42, are under attack by a hacker, who criminally violated their privacy in hacking and releasing a series of unflattering emails. The correspondences are between Beckham and his publicist and advisor, Simon Oliveira, of Doyen Global and subsidiary Doyen Sports.
The emails show Beckham slamming the government Honours Committee for failing to give him a knighthood from the royal family in Britain, after previously being awarded an OBE in 2003. Beckham referred to the Honours Committee as "unappreciative c**ts" over the knighthood snub. The issue may have been his age, as they prefer bestowing it upon older people. It is also being stated the Beckham's involvement in a tax avoidance scheme, with a group of alleged investors, under the company Ingenious, defrauded the British government out of £434,000,000.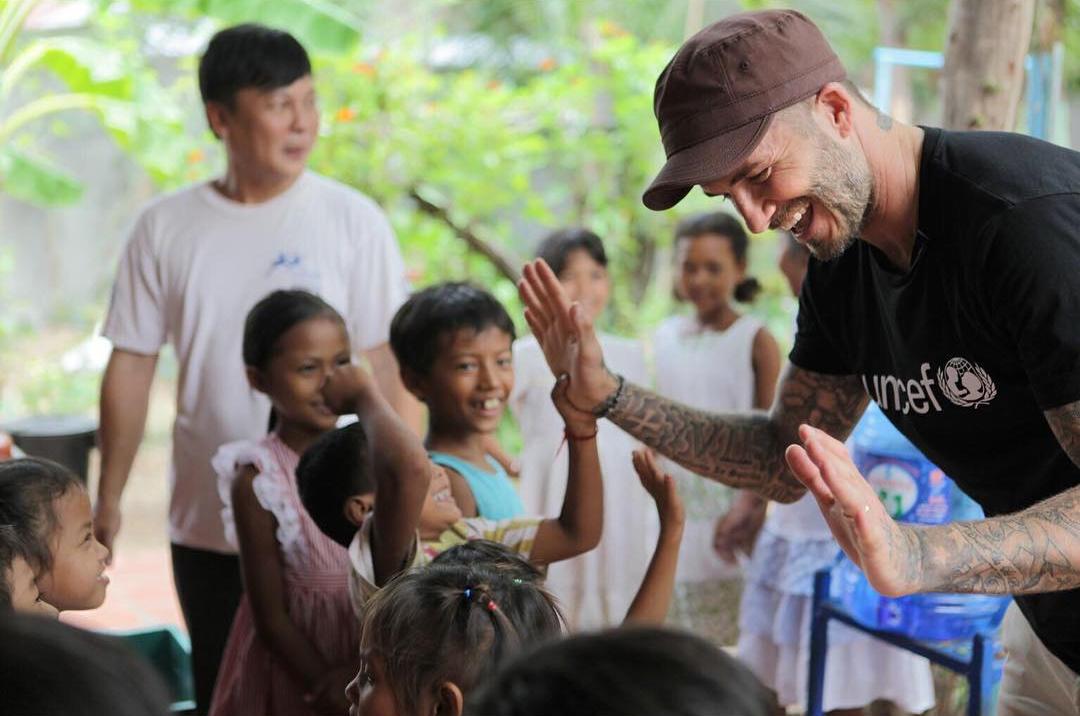 David Beckham during UNICEF charity trip in Asia
The Mirror newspaper in Britain reported, "The couple got caught up in a £434million tax avoidance dispute. Over a decade ago David and Spice Girl Victoria joined Inside Track Productions LLP, set up by notorious investment firm Ingenious. David went on to invest in two further Ingenious tax schemes in 2005 and 2006. Along with 140 other Inside Track Productions investors, the couple have been hit with tax demands by HMRC."
The Mirror newspaper further stated, "Ingenious invested hundreds of millions of pounds through schemes aimed at backing the British film industry. But the company claimed £1.6billion in losses – and clients, who were made partners of limited liability partnerships, were lawfully able to write off any losses from the schemes against their other income. Companies House records show Victoria and David are still listed as members of the LLP."
The email scandal has also resulted in the press and public accusing Beckham of doing charity work in an attempt to receive a knighthood. It was revealed he balked at giving UNICEF children's charity £1,000,000 of his own money, angrily stating to his publicist in an email, "I don't want to put my personal money into this cause. To pour this million into the fund, is like putting my own money in. If there was no fund, the money would be for me. This f***king money is mine."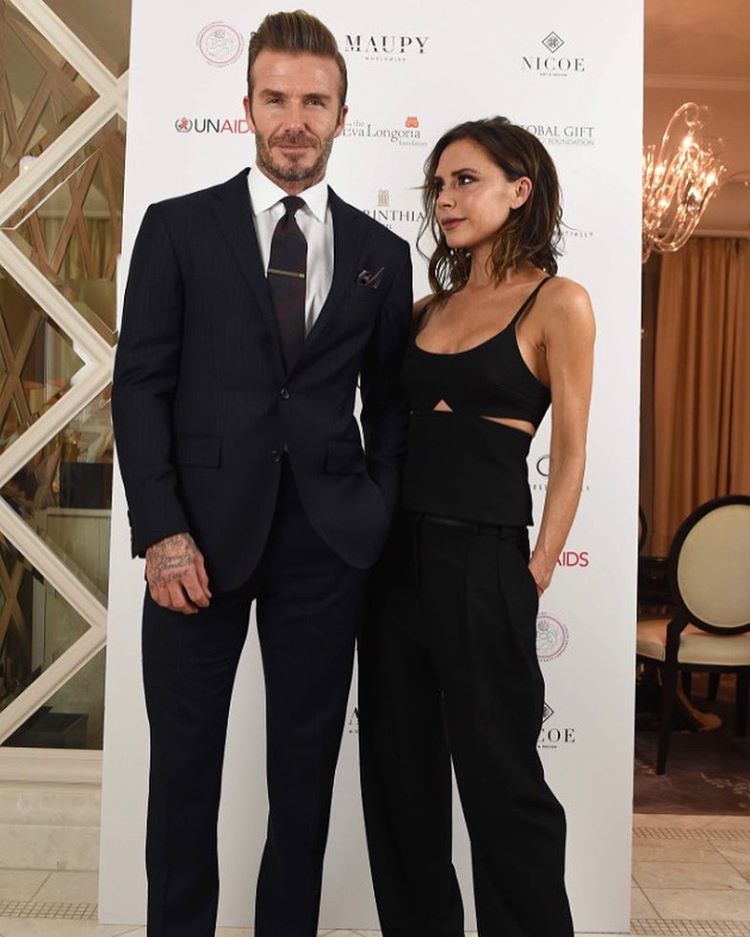 David Beckham and Victoria Beckham. Victoria has long struggled in her husband's shadow and has been the recipient of much criticism in print, on television and the internet over her career path. Beckham is respected in football as an accomplished, world class athlete, who reached the pinnacle of his sport. While Victoria is often criticized for having been in a faddish pop girl group in the 1990s and not designing the clothes in her fashion line.
While, Beckham has raised money through donations for UNICEF, the email is not going over well with people. The unflattering quote has been spread all over the press. Beckham was also slammed in the press for charging UNICEF £6,685 for a first class airplane ticket, regarding a charity event he flew to in Asia while representing the organization.
Beckham also slammed classical music star, Katherine Jenkins, 37, who was given an OBE by the royal family. Beckham stated to his publicist in an email regarding Jenkins, "OBE for what? Singing at the rugby and going to see the troops plus taking coke. F*****g joke." There was a bit of a scandal concerning married Beckham and Jenkins, with someone having spread a rumor online and in the press stating they had a sexual affair. Jenkins' response to the rumors did not help matters, infuriating Beckham's wife.
According to the Daily Mail, Jenkins was blamed by a "bemused" Victoria Beckham for drawing attention to the rumors in stating on her Twitter page, "Dear Twitter friends, I've read some horrible rumours on here & want u 2 know I absolutely deny I've had an affair with David Beckham. The rumors are very hurtful, untrue and my lawyers tell me actionable. I've only met David twice: once at the Military Awards in 2010 & on a night out in the West End in Feb 2012. We were out in a group of friends & it was just a normal fun evening out. Just do we are clear I have never been on my own with him and never arranged to meet up."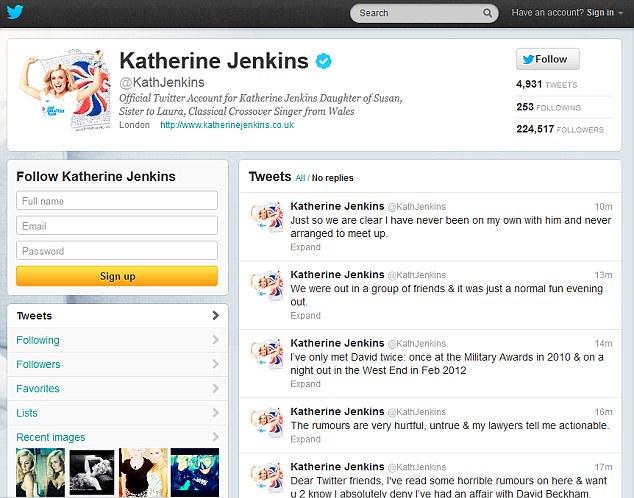 Daily Mail screen cap of Jenkins denial of Beckham extramarital affair
The press and social networking are slamming the Beckhams as superficial, throwing the sincerity of their charity work into doubt. The press has interpreted it as this, the emails present the view Beckham has only been doing charity work to get a knighthood and his wife, for an OBE, which she was recently given, to much protest from the public on social networking.
People are also slamming Victoria Beckham in the feedback section of sites such as the Daily Mail and the Mirror, as well as on social networking site Twitter, as an untalented former pop star fronting a fashion line of clothes she did not even design. People are also criticizing her dress sense, insulting it on social networking.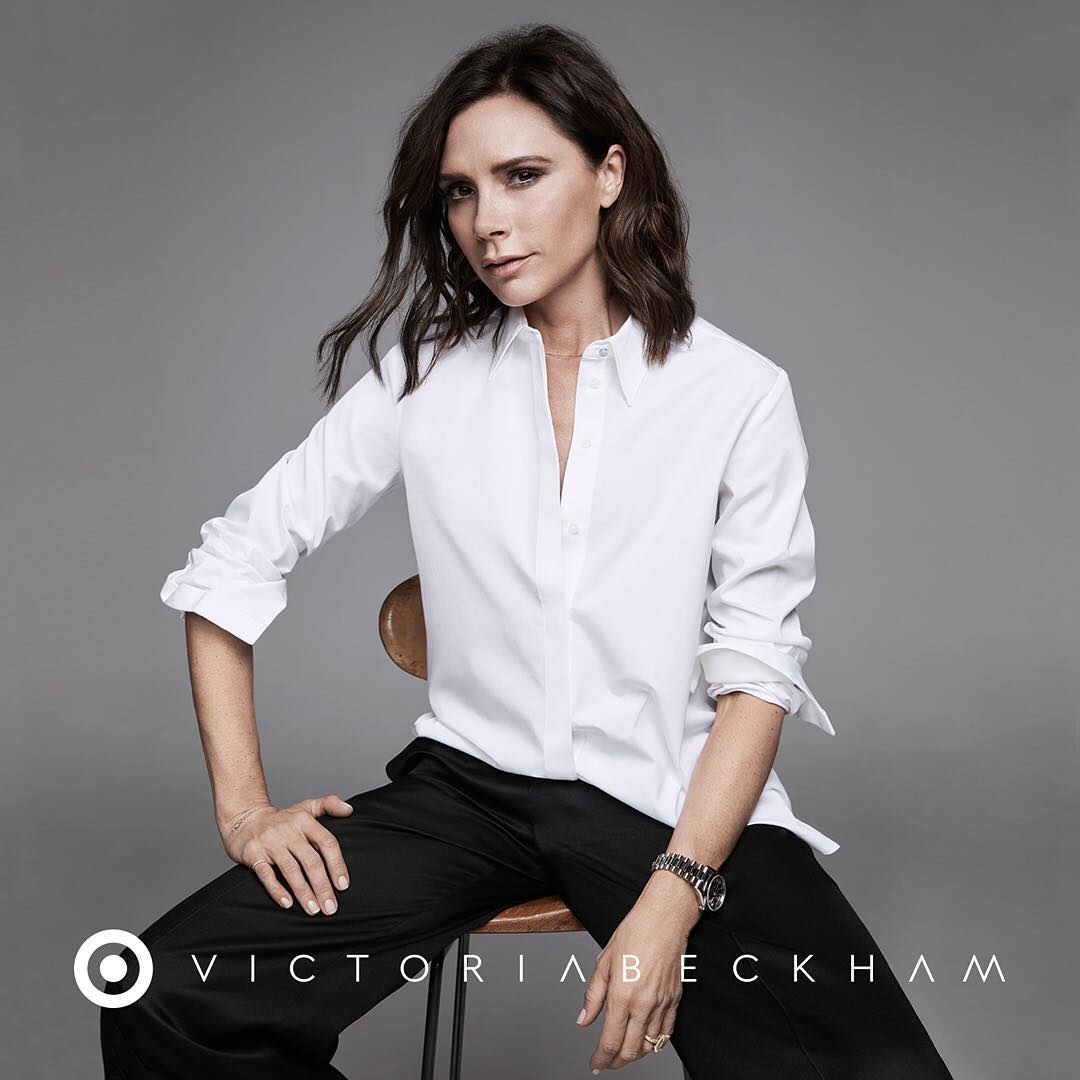 Victoria Beckham's logo is similar to that of the multi-billion dollar Target stores with the bull's-eye and the text is reminiscent of the trademark of the late singer Aaliyah
Beckham was the subject of further criticism on social networking, as the British public questioned why she was given an OBE. In 2008 the Daily Mail published an exposé revealing fashion designer, Rouland Mouret, has been designing Beckham's line, while she takes credit for it. Years later in 2015, the Daily Mail published another article revealing Beckham admitted she has been working with a team of designers, meaning they designed the clothes and she took credit for it to the public. Beckham has also been accused of ripping of the designs of H&M for her line, having darn near duplicates made up for sale, as exposed in the Daily Mail.
The public has expressed their anger online that Beckham is referring to herself as a fashion designer and lauding herself as such, when she is not designing the clothes in the brand she has slapped her name on (like many actresses and singers). It is extremely dishonest, especially in light of the fact she has won "designer of the year" in Britain (when Vivienne Westwood was a better choice) and "woman of the year" for fashion design, in a development that offended real designers, such as Dolce and Gabbana. She really is not deserving of said awards or to be called a fashion designer, as she is not designing the clothes she is taking credit for to the public.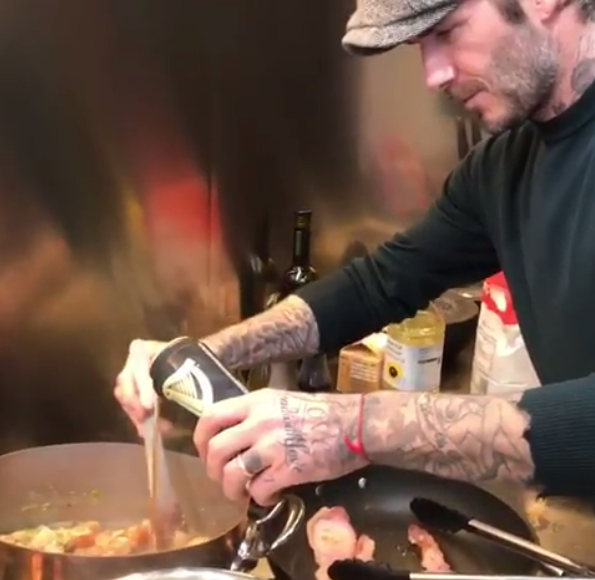 A video still of David Beckham cooking a meal while prominently displaying a Kabbalah Center cult red string bracelet. The still is from a video he posted on his Instagram page. The Beckhams were drawn into the cult by Madonna, who pursued Victoria Beckham and Guy Ritchie, who is a friend of David Beckham. I don't know why the Beckhams got involved with that deranged cult of loons.
Beckham's emails being hacked and leaked are an obvious attempt by someone to destroy the couple's brand and income stream. Someone wants to embarrass and ruin them. Hacking is a criminal offense. The Beckhams have reportedly gone to a computer forensic expert regarding the matter. However, considering they are involved in the Kabbalah Center cult, they need look no further, as this is their method of operation. They've clearly ticked them off, failing to do something the cult demanded. The cult has done this exact same thing to others for not doing what they are told, no matter how sick it is to everyone else.
Beckham was also caught up in another scandal. He was photographed leaving a Los Angeles night club with married socialite, Poppy Delevingne. Beckham's wife was in Britain at the time. Delevingne's husband was not present in Los Angeles either, which led to tongues wagging that they were having an extramarital affair. The photo showed a inebriated Beckham opening Delevingne's car door, but not going into the vehicle with her.
The bisexual, promiscuous Delevingnes are also mixed up with the Kabbalah Center, as drug addicted sister Cara Delevingne is a member as well. The cult has sexually passed Cara around the entertainment industry to men and women. In fact, Cara, Rihanna and Rita Ora are the most sexually used members of the cult in exchange for career favors, having been passed to men and women, young and old, for advancement in the industry.
STORY SOURCE
Tell David it's time we see what he is': Twitter mob turns on Victoria Beckham as she ignores David's email scandal... but pushes her own brand
Published: 03:46 EST, 7 February 2017 | Updated: 05:43 EST, 7 February 2017 - Victoria Beckham is now facing an angry campaign from fans as she continues to ignore the furore surrounding her husband's leaked emails. The fashion designer, 42, returned to work in New York on Monday as her husband's team sprang into action to try and protect their lucrative brand after it was revealed he branded the honours committee 'c****' after he snubbed for a knighthood.
While sources claim Beckham was a 'normal' man who was 'disappointed' by not receiving the title, his wife has kept silent on the storm. Under fire: Victoria Beckham is now facing an angry campaign from fans as she continues to ignore the furore surrounding her husband's leaked emails. As she tried to focus on her own business by sharing products from her Spring/Summer collection on Monday, the backlash turned on her - with critics slamming her for her husband's emails and for using slim models.
After sharing an image of her collection, one angry tweeter wrote: 'Anorexic chic was so yesterday!' Another user accused the former Spice Girl of arrogance, adding: 'u had a 'small' girl band a 100 yrs ago get over it. u r by no means a rock or any legend. move on honey. arrogant (sic).' Then came the criticism over David's emails: 'Sorry your husband has lost the plot he said what he said he need to get over it. (sic)'
One quipped: 'Tell David its about time people can now see what he is really like. He stopped becoming a footballer when he met you.' evealed: David's team sprang into action to try and protect his lucrative brand after leaked emails claimed to show he refused to give money to Unicef and branded the honours committee 'c****' after he was snubbed for a knighthood...
Which bit of your dresses DID you design, Victoria?
Last updated at 11:05 PM on 06th December 2008 - Same seamstress as designer Roland Mouret. Same pattern makers. Same fabric suppliers. Same 'atelier'. Even the same label. And she can't draw. We reveal the striking similarities between the Mouret and Beckham dresses. When Victoria Beckham's new dress collection was launched in London last week, it drew gasps of admiration from some of the most established figures in the fashion industry.
The former Spice Girl turned designer, who has claimed she is more proud of her debut collection than anything else she has achieved, insisted she alone was responsible for creating the haute couture. Talking about her designs, Victoria, 34, said: 'I really had to prove myself ... But now I feel like I am competing in an arena where I belong. I was so nervous because this has been a lifetime in the making.'
Long and lean: Victoria Beckham wears a yellow Mouret design in Los Angeles (left), and out and about in one of her own creations with a similar below-the-knee. But it seems the former Posh Spice has had a considerable amount of help in the guise of one of her favourite designers, Frenchman Roland Mouret. Rumours are circulating in the fashion industry that the man behind the famous Galaxy dress – the hourglass dress that made women look like Forties Hollywood stars – is largely behind her collection...
'Victoria Beckham's designs are more like H&M, she's doesn't make clothes the same way as a fashion designer' Dolce and Gabbana hit out at designer of the year
Published: 10:31 EST, 3 April 2014 | Updated: 12:28 EST, 4 April 2014 - Her designs have been worn by the likes of Cameron Diaz and Blake Lively and in 2011, she beat off stiff competition from the likes of Stella McCartney and Tom Ford to be crowned Designer of the Year at the prestigious British Fashion Awards. However, while the world can't get enough of Victoria Beckham - she was named one of the UK's most influential women in BBC Radio 4's Woman's Hour 2013 Power List - two industry heavyweights aren't exactly her biggest fans.
Designers Domenico Dolce and Stefano Gabbana of Italian label Dolce & Gabanna this week praised Britain's 'cool' style and designers like Vivienne Westwood, but were less enthusiastic about Victoria. Speaking at the launch of The Glamour of Italian Fashion, a new exhibition at the Victoria & Albert Museum, Gabbana said the former Spice Girl had turned to fashion after doing 'many, many, many different things.' Victoria may have served as an ambassador for the Italian fashion house but Gabbana continued: 'she's a designer but...for us, she don't make (clothes) the same way like a fashion designer.'...
'I haven't had formal training': Victoria Beckham admits to working with a team of designers on her hit new collection
Published: 05:35 EST, 17 February 2015 | Updated: 06:44 EST, 18 February 2015 - Victoria Beckham's triumphant autumn/winter 2015 show in New York on Sunday made it clear the mother-of-four has firmly made the transition from pop singer to fashion superstar. The 40-year-old unveiled her latest collection of over-sized jumpers and midi skirts to rave reviews but, ever modest, she is the first to admit she doesn't actually sketch her own designs.
Saying she's had 'no formal training' in a new interview, the mother-of-four instead directs a team to create her rapturously-received clothes. Speaking to The Independent, she said: 'I have a different way of expressing myself because I haven't had that formal training. She added: 'I've learnt a lot, in the last seven years. I've learnt a lot very, very quickly. And I continue to learn.'
In a recent interview with the New York Times she described her design process: 'When I'm starting work on the collection, I just sit with my team and talk to them about what I like, what I find inspiring, what I'm desiring, what I want to wear, what I haven't done before.'We have fit models we work with, and we'll either work the fit model or we'll drape on a stand. I can draw, but badly. I think that's okay. No one's expecting me to do it the normal way. 'And that's a good thing. But I do sometimes take all my clothes off and drape on myself. It's just a bit more pleasant for everybody if we do it on models.'...
---
British Socialite Tara Palmer-Tomkinson Found Dead (Video)
February 9. 2017
British classical pianist, columnist and television personality, Tara Palmer-Tomkinson has died. She was 45-years-old. Tara is the daughter of Olympic skier, Charles Palmer-Tomkinson. Well liked Palmer-Tomkinson became famous in the 1990s as a party loving socialite. She began writing items about her weekly partying and it attracted readers. Shortly after, she was given columns in the British publications the Sunday Times, The Mail on Sunday, Tatler, GQ and the Spectator. Palmer-Tomkinson also authored four books.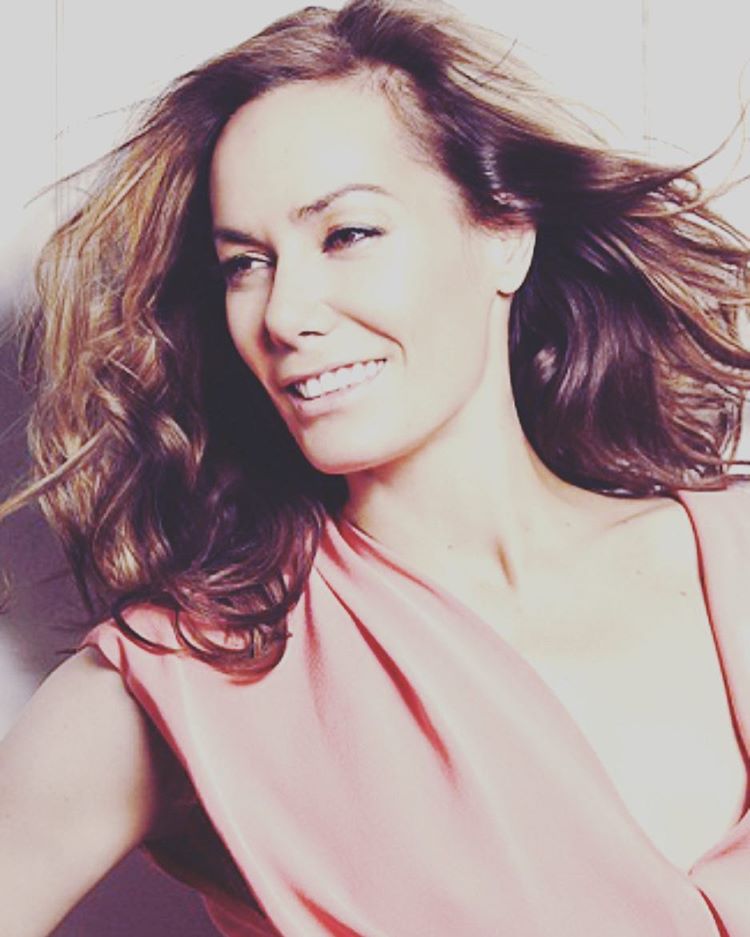 Tara Palmer-Tomkinson
Based on her words, Palmer-Tomkinson, was of the opinion people deemed her someone without talent, which made her feel like a failure. However, she had talent. Palmer-Tomkinson was a classically trained pianist, which is no small accomplishment. She also had a decent singing voice. She could have recorded music professionally, had she chosen to do so. Today, I saw footage of her singing and dancing and I do think she could have been a pop singer.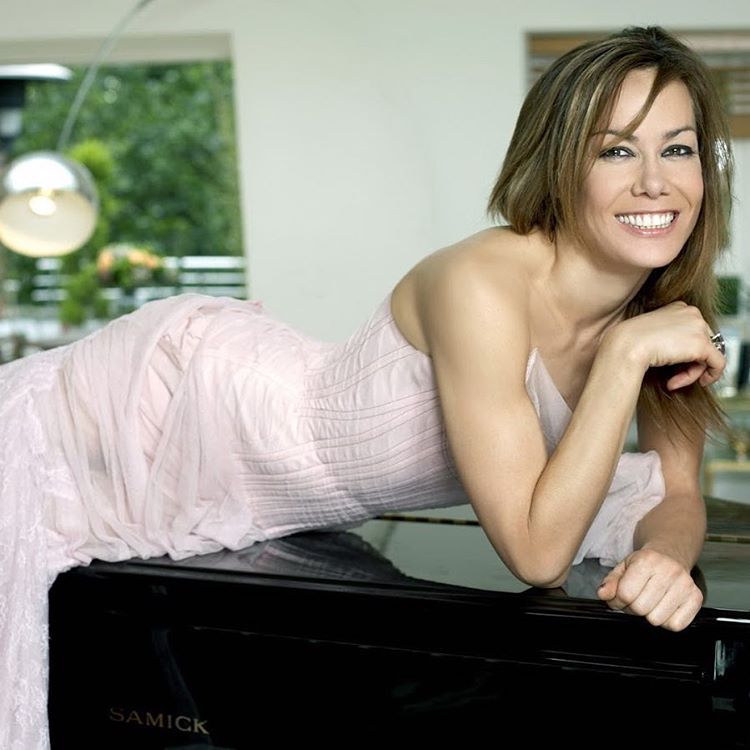 She fell into cocaine use when she fell in love. This is where her problems truly began. Due to the fact he did cocaine, she tried it as well to gain his approval and it kicked off a massive drug habit. This has happened to many men and women. At the end of the day, if someone truly cares about you, they will not give you illegal drugs. Palmer-Tomkinson's drug habit led to a frightening overdose and a stint in rehab that she labeled beneficial, as she stated they helped to wean her off drugs and she met people with similar problems, making her feel less alone.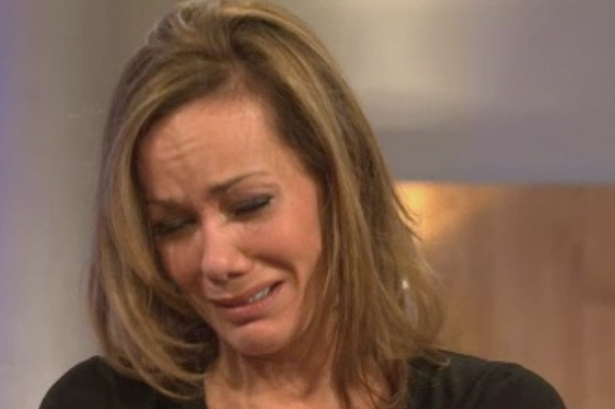 Tara Palmer-Tomkinson candidly discussing her drug problem during an interview
In 2016, Palmer-Tomkinson was diagnosed with a brain tumor. Her doctor detected a medical abnormality with her pituitary gland, which led to further tests and the diagnosis of a brain tumor. She was also diagnosed with an auto-immune disease. On Tuesday, February 9, 2017, she was found dead in her £4,400,000 flat in London.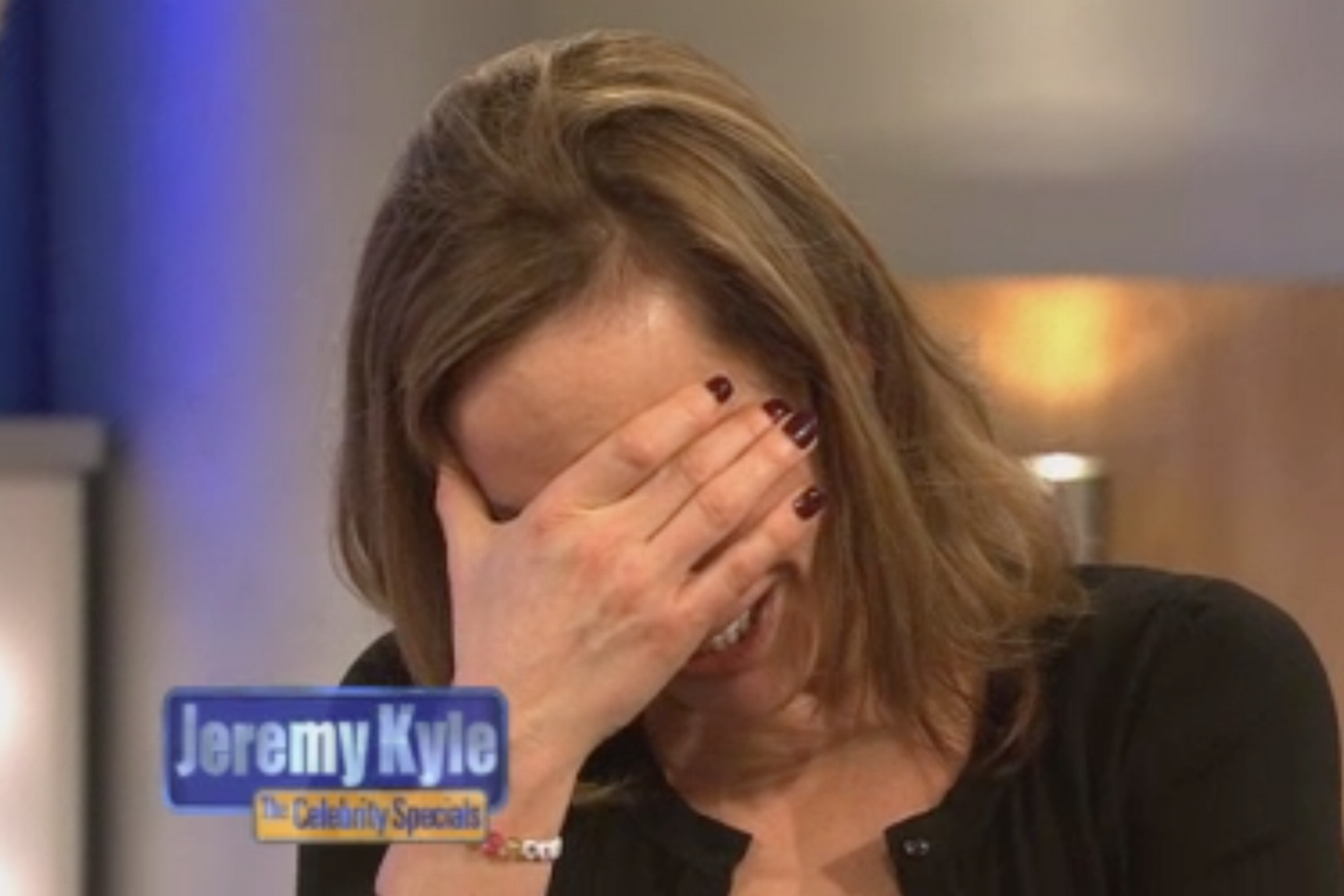 Palmer-Tomkinson expressed regret over not becoming a mother and her party girl lifestyle, "Yes. I'd love to lie and say I have no regrets, but I do. I'd like to go back to that young girl and shake her. So much was handed to me on a plate. I never set out to become an It girl, but you get opportunity after opportunity, then a car, a TV programme. It was so exciting, albeit a bit frightening. You have people telling you that you are brilliant — that you wouldn't be getting all these opportunities if you weren't brilliant."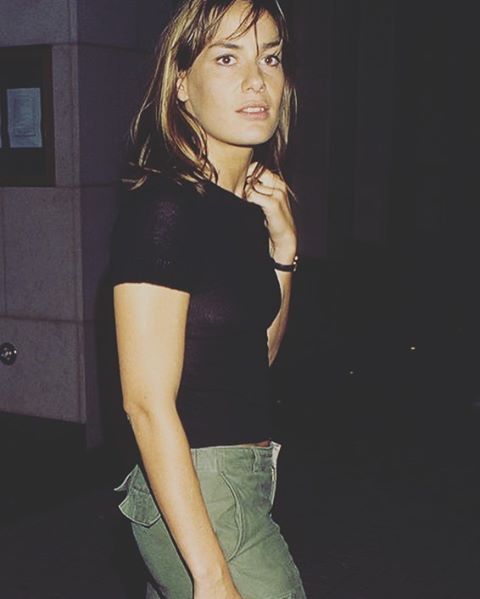 There's nothing wrong with enjoying yourself and having a good time. However, when drugs enter the picture and you are engaging in chronic partying, it will rob you of valuable time to do important things in life. Palmer-Tomkinson realized that and made a valiant effort to change course in her latter years. The sooner you make that decision the better.
STORY SOURCE
Tara Palmer-Tomkinson found dead in London flat three months after revealing brain tumour battle
15:34, 8 FEB 2017Updated18:36, 8 FEB 2017 - Tara Palmer Tomkinson has been found dead in her London flat, aged 45. The former It girl, who more recently appeared on I'm a Celebrity Get Me Out Of Here, had recently revealed a secret year-long battle with a brain tumour. Doctors discovered the tumour in January last year.
Scotland Yard confirmed police were called by the ambulance service at 1.40pm today and the death is currently being treated as unexplained. A spokesman said: "Police were called by London Ambulance Service at approximately 1.40pm on Wednesday, 8 February to an address in Bramham Gardens, SW5. "A woman, aged in her 40s, was pronounced dead at the scene. Next of kin have been informed...
---
Michael Jackson's Daughter Paris Jackson States The Same People That Killed Her Dad Will Kill Her Too
February 8. 2017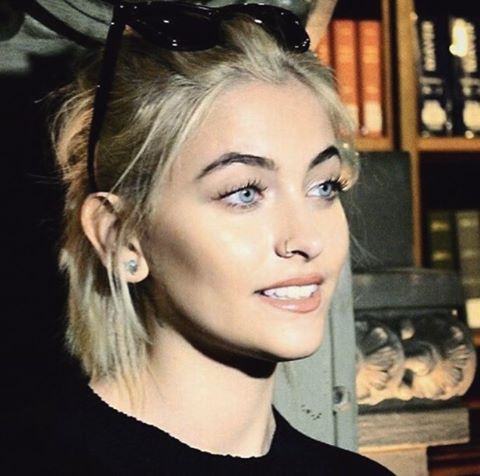 Paris Jackson
Paris Jackson is the daughter of the late pop singer, Michael Jackson, who died under very suspicious circumstances, in what has been labeled murder. Jackson co-owned the Sony music publishing catalog worth billions of dollars that includes copyrights to music by the Beatles the singer purchased three decades ago.
Jackson refused to sell his stake in the music publishing catalog to Sony, which is a very evil, dangerous and wicked company. Sony specializes in stealing copyrights, trademarks and patents, bribing lawyers, judges and medical professionals, as well as hiring dirty private investigators to threat, terrorize, wiretap, computer hack, break an entry/burglarize and abuse innocent people whose assets they covetously and criminally target for theft and exploitation. The Sony ATV music publishing catalog is full of so much copyright infringing music criminally ripped from its true owners all over the world, very little of it is truly original anymore.
Jackson was killed by his doctor, Conrad Murray, who overdosed him on very potent pharmaceutical medicine (Propofol, Ativan and Valium). No doctor worth their salt would have given a patient such large does of medication and of such contrasting varieties (contraindication) without there being a questionable motive behind said actions. He knew exactly what he was doing and that it had a high probability of inducing death via fatal overdose. Someone put Murray up to it. Jackson was pronounced dead due to the overdose and $2,000,000 he kept in cash in a trash bag was stolen from his home the day he was killed.
Shortly after his death, Jackson's half of the Sony ATV music publishing catalog was sold for $750,000,000, when in actuality it is worth at least $3 billion dollars. Jackson's heirs still maintain some image rights regarding the singer, which are also worth millions of dollars. Jackson's sister Latoya, has already stated on the record that their family is of the belief Michael was murdered and she is correct.
Recently, Paris Jackson did an interview with Rolling Stone magazine expressing that she too is of the belief Jackson was murdered and fears the same people that killed her dad, will murder her as well. It is a legitimate concern. Paris and her siblings are in danger.
Michael Jackson was involved with dangerous people at Sony and in the Kabbalah Center cult, which he was a member of, who are severely mentally ill and prone to commissioning terrible acts of violence. They have been known to viciously target entire families, even using private investigators such as Anthony Pellicano (who criminally obtained blackmail items on Jackson) to stalk and make death threats against small children, to force the parents into doing their bidding. The FBI has this evidence in their possession, but is hiding it to protect rich and famous criminals who by law should be in federal prison.
Murray knows more than he is saying about Jackson's death and has kept secret the coercion that precipitated his suspiciously poor judgment in overdosing the singer. No doctor is that reckless unless that are attempting to kill the patient and unlawfully so. Murray was given a choice by some very evil people and made the wrong decision.
Rolling Stone revealed in their interview with Jackson's daughter, "Paris blames Dr. Conrad Murray – who was convicted of involuntary manslaughter in her father's death – for the dependency on the anesthetic drug Propofol that led to it. She calls him 'the 'doctor,' with satirical air quotes. But she has darker suspicions about her father's death."
Paris further stated of her dad, "He would drop hints about people being out to get him,' she says. 'And at some point he was like, 'They're gonna kill me one day.'" Rolling Stone wrote, "Paris is convinced that her dad was, somehow, murdered. 'Absolutely,' she says. 'Because it's obvious. All arrows point to that. It sounds like a total conspiracy theory and it sounds like bull**it, but all real fans and everybody in the family knows it. It was a setup. It was bull**it"...
Rolling Stone noted "Lisa Marie Presley told Oprah Winfrey of a similar conversation with Michael, who expressed fears that unnamed parties were targeting him to get at his half of the Sony/ATV music-publishing catalog, worth hundreds of millions." Jackson was correct in her assumption. The entertainment industry in America is run by the aforementioned sick cult, the Kabbalah Center, who has ties to organized crime via the Italian-American mafia. Madonna has financial and familial ties to the mafia.
Jackson was killed for his half of the Sony/ATV music publishing catalog. They also have the FBI in their back pocket via bribery, which has given them impunity in what is serious criminal behavior (FBI employees do take bribes: FBI Agent Arrested For Accepting A $200,000 Bribe To Derail A Criminal Case The FBI Was Supposed To Be Investigating and Another FBI Agent Caught Taking Bribes To Derail Serious Cases (Video), among other cases).
The late music star, Prince, who had worked with artists in the Kabbalah Center, including its deranged cult leader, Madonna, was also mysteriously killed via a suspicious drug overdose. Police found Prince's medication was switched out with something far stronger with a high overdose/death rate - Fentanyl (Mislabeled Fentanyl Pills Found At Prince's House After His Death From Overdose Indicates He Did Not Know What He Was Taking).
Prince thought he was taking the Tylenol cut with a small percentage of Oxycodone he was prescribed. However, unbeknownst to Prince, he was actually taking Fentanyl, a drug 50 times more powerful than heroin. Police have yet to figure out who switched out Prince's medication.
Prince's friends and ex-girlfriend insist Madonna kept pestering him to produce a new album of music for her and accompany her on a joint concert tour, in a bid at reviving her dead career, which he refused to do. Prince was sitting on 2,000 unreleased songs that members of the Kabbalah Center and Sony ATV have been coveting.
Then, trashbag rapper and chronic copyright thief, Jay Z, along with his wife, Beyonce, another known intellectual property thief (both members of the Kabbalah Center) tried to buy Prince's unreleased music for a mere fraction of its true value, as did Madonna. However, Universal Music ended up purchasing it.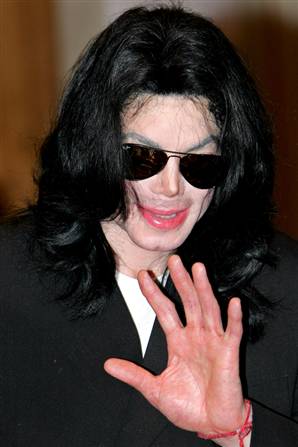 Michael Jackson was mixed up in the Kabbalah Center cult, whose members have been mysteriously dying in significant numbers. Jackson is pictured wearing the Kabbalah Center's $26 dollar red string bracelet to "ward off the evil eye" but it clearly doesn't work as evil killed him. Kabbalah is nothing but a financial scam.
Whitney Houston, another famous Sony artist who got mixed up with the Kabbablah Center, was also found dead, floating face down in a hotel bathtub from a suspicious pharmaceutical and narcotic drug overdose. Security cameras revealed two known Hollywood connected criminals on the same floor as Houston's hotel suite at the time she died under very suspicious circumstances.
Houston also had music publishing and television production rights. Houston's copyrights were passed on to her daughter, Bobbi Kristina Brown, who is now mysteriously dead as well and under suspicious circumstances, just like her mother. It is highly improbable for a drowning victim to be found face down in a bath tub. No one takes a bath face down. The body is supposed to be found face up...unless someone grabbed the back of the victims head and held them under water. Logic dictates it is easier to grab a person by the hair on the back of their head, rather that by the front of their face which is harder to grip. Due to the terrible criminal behavior from Hollywood that is hiding in the background of this matter, Houston and Brown's deaths are being covered up.
As stated previously on the site, I own a very valuable copyrighted catalog that the Kabbalah Center have repeatedly targeted, namely disgusting Madonna. I ended up having to go to the FBI about the matter and they arrested Madonna's private investigator. Madonna's commissioned criminal conduct includes engaging deranged Kabbalah Center members on three occasions to try to run me over with vehicles, which I went public about on this site, in what was later proven correct.
After the first two incidents concerning me, which constitute attempted murder, the FBI and state attorney prosecuting Madonna's private investigator, Anthony Pellicano, revealed in criminal court that he was caught on tape during a telephone call, speaking about sending thugs to run over people being targeted by the cult, after illegal investigations turned up no dirt on the individual/target in which to blackmail them with for undue financial gain (giving up their rights to property, copyrights, money, dropping lawsuits, stop writing about them in the newspaper or online).
The fact of the matter is Hollywood is a very sick, evil place, whose denizens routinely engage in heinously abhorrent criminal misdeeds against innocent people, including children. The laundry list of commissioned criminal activity which includes but is not limited to murder, attempted murder, grand theft larceny, R.I.C.O. violations/racketeering, criminal copyright infringement, copyright infringement, wiretapping, computer hacking, phone hacking, malicious identity theft and hate crimes, has turned swathes of the public against Hollywood.
Hollywood's sales are in the toilet, both music and film. Sony has posted a record $1 billion in losses for 2016, due to a significant decline in DVD, movie ticket and music sales. Warner Bros, the label Madonna recorded for up until recently, where she also engaged in criminal behavior the company aided her in executing, posted huge losses as well.
At the rate they are going, Madonna and company are going to bring down Hollywood. They should have done things the right way. There are many gifted songwriters, producers, screenplay writers and directors in America, who could have easily been hired at acceptable and fair financial compensation rates. However, due to the greed of Madonna's Kabbalah Center, who have no talent, but greedily want all the money and glory for intellectual property they did not author but stole, in bids at controlling and running Hollywood through terrible criminal activity, the entertainment industry in America is on its way to collapse. For a few years of undue profits from criminal activity, they are losing a lifetime of sales. It was a stupid thing to do that will have far reaching legal and social consequences all over the world.
The FBI has been very unwise in being complicit with the aforementioned crimes, due to bribery, because not only is Hollywood's name in trouble with the public, the U.S. government's name is up in smoke for corruption, in allowing these sick criminal offenses people saw unfold online.
Side Bar: Paris Jackson stated in the Rolling Stone interview "I consider myself black" and Michael "would look me in the eyes and he'd point his finger at me and he'd be like, 'You're black. Be proud of your roots.' And I'd be like, 'OK, he's my dad, why would he lie to me?' So I just believe what he told me. 'Cause, to my knowledge, he's never lied to me."
Paris can have an ancestry test done in a bid at clarifying her race. It would reveal whether she is truly of black African descent. It would reveal if she is part Jewish, as Arnie Klein, is the Jewish dermatology some suspect could be her dad. British actor Mark Lester stated he could be her dad as well.
STORY SOURCE
Paris Jackson: Life After
In her first-ever in-depth interview, Michael Jackson's daughter discusses her father's pain and finding peace after addiction and heartache
...Paris describes herself as "desensitized" to even the most graphic reminders of human mortality. In June 2013, drowning in depression and a drug addiction, she tried to kill herself at age 15, slashing her wrist and downing 20 Motrin pills. "It was just self-hatred," she says, "low self-esteem, thinking that I couldn't do anything right, not thinking I was worthy of living anymore."
She had been self-harming, cutting herself, managing to conceal it from her family. Some of her tattoos now cover the scars, as well as what she says are track marks from drug use. Before that, she had already attempted suicide "multiple times," she says, with an incongruous laugh. "It was just once that it became public." The hospital had a "three-strike rule," she recalls, and, after that last attempt, insisted she attend a residential therapy program...
There was another trauma that she's never mentioned in public. When she was 14, a much older "complete stranger" sexually assaulted her, she says. "I don't wanna give too many details. But it was not a good experience at all, and it was really hard for me, and, at the time, I didn't tell anybody."
After her last suicide attempt, she spent sophomore year and half of junior year at a therapeutic school in Utah. "It was great for me," she says. "I'm a completely different person." Before, she says with a small smile, "I was crazy. I was actually crazy. I was going through a lot of, like, teen angst. And I was also dealing with my depression and my anxiety without any help." Her father, she says, also struggled with depression, and she was prescribed the same antidepressants he once took, though she's no longer on any psych meds...
Paris took a quick stab at community college after graduating high school – a year early – in 2015, but wasn't feeling it. She is an heir to a mammoth fortune – the Michael Jackson Family Trust is likely worth more than $1 billion, with disbursements to the kids in stages. But she wants to earn her own money, and now that she's a legal adult, to embrace her other inheritance: celebrity...
"I consider myself black," she says, adding later that her dad "would look me in the eyes and he'd point his finger at me and he'd be like, 'You're black. Be proud of your roots.' And I'd be like, 'OK, he's my dad, why would he lie to me?' So I just believe what he told me. 'Cause, to my knowledge, he's never lied to me.
"Most people that don't know me call me white," Paris concedes. "I've got light skin and, especially since I've had my hair blond, I look like I was born in Finland or something." She points out that it's far from unheard of for mixed-race kids to look like her – accurately noting that her complexion and eye color are similar to the TV actor Wentworth Miller's, who has a black dad and a white mom...
RELATED ARTICLES
Obama Administration Wastes Huge Sums Of American Taxpayer Money Breaking The Law In America, Britain And Jamaica On Behalf Of Madonna's Kabbalah Center In Committing Egregious Human Rights Abuses
Mislabeled Fentanyl Pills Found At Prince's House After His Death From Overdose Indicates He Did Not Know What He Was Taking
Prince's Ex-Girlfriend States He And Madonna Were Not Friends Despite What She Tries To Claim Now
Jay Z Tries To Defraud Prince Estate In Trying To Buy Music Catalog For Far Less Than It Is Worth
Prince Estate Shuts Down Jay Z's Cheap Bid To Buy Music Catalog For Far Less Than It Is Worth
Michael Jackson's Music Catalog Being Sold To Sony For A Fraction Of Its Value Is Very Suspect
Prince's Estate Sues Jay Z And Madonna's Tidal For Copyright Infringement
Latoya Jackson: Sony Murdered Michael Jackson
---
Sony Posts Losses Of $1 Billion Dollars Due To Dwindling DVD And Movie Ticket Sales
February 7. 2017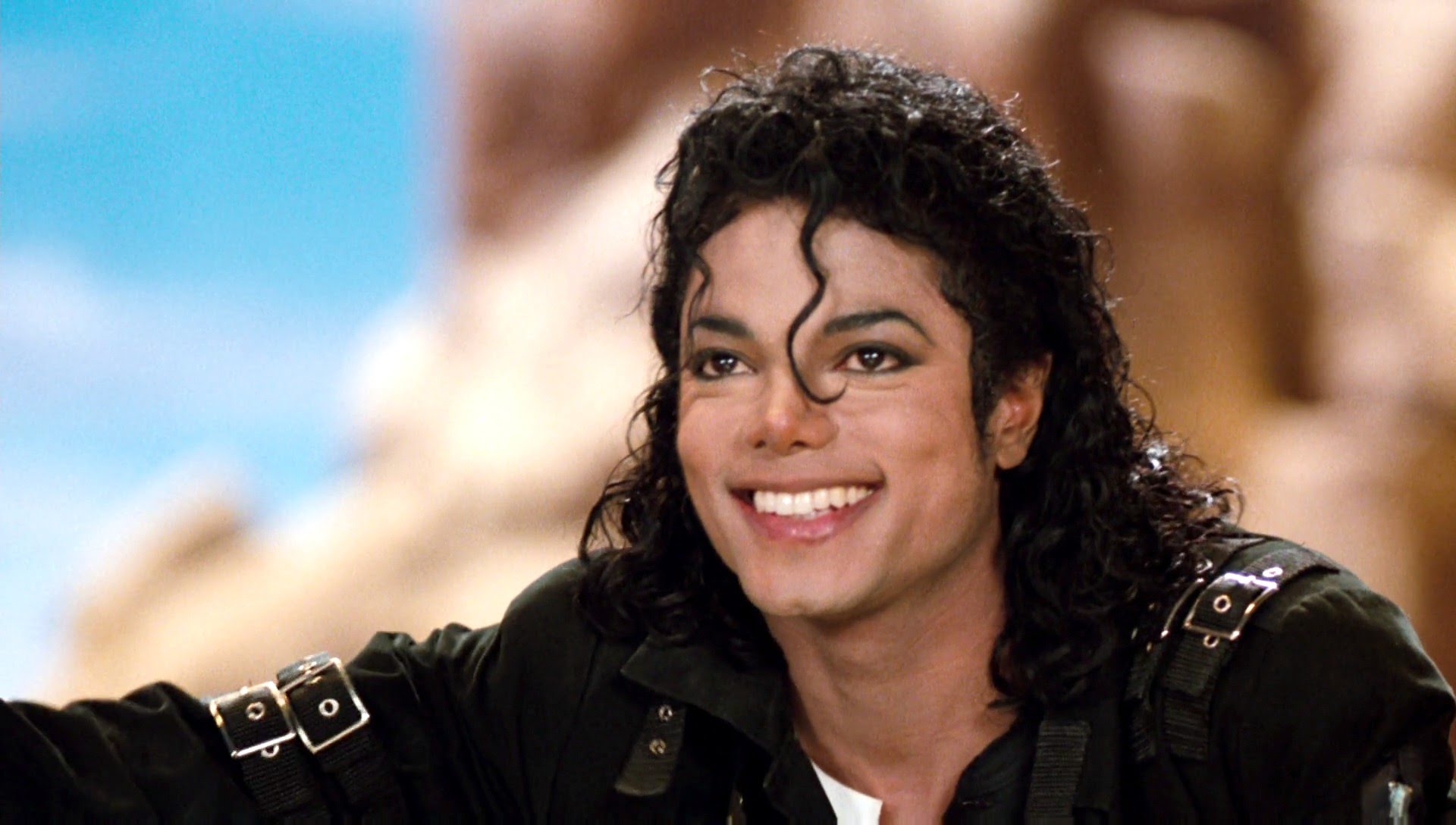 Michael Jackson
Sony, the company accused of killing the world's top recording artist, Michael Jackson, has posted $1 billion in a write down losses for 2016. Sony cites a massive decline in DVD and movie ticket sales, also known as financial losses. Sony's music sales are also on the decline. Sony is the strangest and greediest company in the entertainment industry.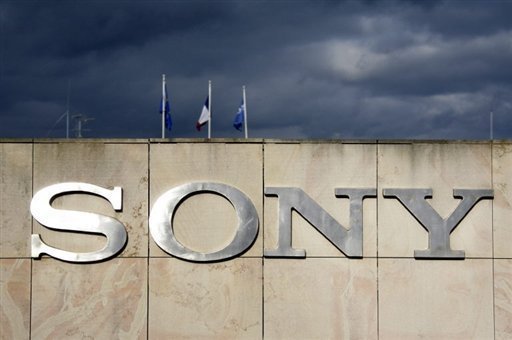 Phony, I mean, Sony
The public got a glimpse of said greed, when top Sony music star, Michael Jackson, was murdered via a deliberate pharmaceutical drug overdose for posthumous sales and more lucratively, the takeover of the Sony Music publishing catalog he co-owned with the unscrupulous company. Once the coast was clear, Sony was inexplicable able to buy Jackson's portion of the catalog for billions of dollars less than it's actual value (Michael Jackson's Music Catalog Being Sold To Sony For A Fraction Of Its Value Is Very Suspect). Sony is a killer company...literally.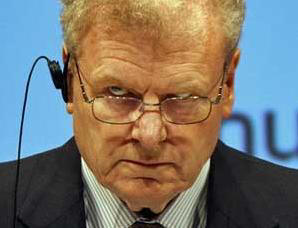 Howard Stringer looking like satan
Former Sony chief, Howard Stringer and his brother, Rob Stringer, committed a laundry list of crimes at the company that has firmly set the corporation on its way to financial disaster. The Intercept website wrote, "In a memo to employees, Sony Corp. CEO Kazuo Hirai and Lynton, who will stay with the company for a few months to help with the leadership transition, said the write-down was primarily due to the dramatic downturn in the DVD business. The company lowered its outlook for film profits through 2020, citing declines in DVD and other home entertainment operations."
STORY SOURCE
Sony Pictures gets a $1-billion 'wake-up call' amid a slump at the box office and in DVD sales
The disclosure comes weeks after Sony Pictures Entertainment announced Chief Executive Michael Lynton will step down from a job he has held for 13 years.
Sony Corp.'s decision to take a nearly $1-billion write-down on its movie business is an extraordinary step for a major Hollywood player that highlights the deepening financial challenges facing the nearly century-old Culver City studio. The Tokyo-based tech and entertainment giant said Monday that it decided to take the impairment charge after evaluating the future profitability of the movie business, which has lagged its competitors in recent years as it tried to recover from a massive 2014 cyberattack. The non-cash charge will be recorded as an operating loss during the company's fiscal third quarter that ended in December.
The disclosure comes just two weeks after the company said Sony Pictures Entertainment Chief Executive Michael Lynton will step down from a job he has held for 13 years. Executives at the Tokyo parent company had become increasingly frustrated with the performance of the studio under Lynton, who also ran the TV and music businesses. Sony in November reduced its full year profit forecast for the film and TV studio by 23% to about $250 million.
Although studios occasionally announce write-downs for individual films that bomb, as Viacom did for "Monster Trucks" last year ($115 million) and Disney did for "The Lone Ranger" in 2013 ($190 million), it's rare for a media conglomerate to declare an impairment charge for an entire studio.
"This is a wake-up call," said Peter Sealey, a Sausalito, Calif., business and marketing consultant. "Studios have said 'we've made a mistake' on a particular film, but this is a mistake on a whole strategy." Investors reacted negatively to the write-down, which was announced before Sony reports earnings Thursday. Sony's shares, which trade in the U.S. as American depository receipts, fell 3.5% to $29.44 a share on Wall Street.
In a memo to employees, Sony Corp. CEO Kazuo Hirai and Lynton, who will stay with the company for a few months to help with the leadership transition, said the write-down was primarily due to the dramatic downturn in the DVD business. The company lowered its outlook for film profits through 2020, citing declines in DVD and other home entertainment operations...
RELATED ARTICLES
Michael Jackson's Music Catalog Being Sold To Sony For A Fraction Of Its Value Is Very Suspect
Latoya Jackson: Sony Murdered Michael Jackson
---
More Information Released On The Serious ATV Accident Of Jamie Lynn Spears 8-Year-Old Daughter Maddie Aldridge
February 7. 2017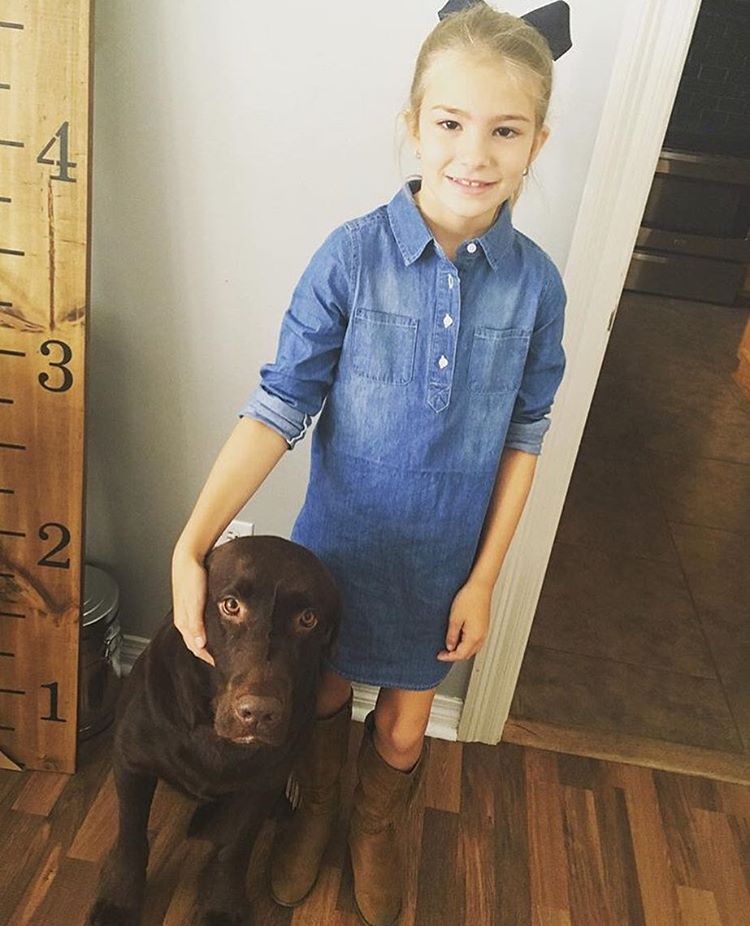 Maddie Aldridge
Additional information has been released on the tragic drowning accident regarding pretty 8-year-old Maddie Aldridge (also known as Maddie Watson) the daughter of singer/actress Jamie Lynn Spears. Aldridge is also the niece of singer Britney Spears. Aldridge is currently in hospital and seriously injured. She was riding a Polaris ATV vehicle on her family's property in Louisiana, during a hunting expedition. Jamie Lynn Spears watched from a distance as the accident unfolded.
People magazine stated, "8-year-old Maddie was driving an ATV on Sunday within view of Spears and her husband Jamie Watson when she took a hard right to avoid running over a nearby drainage ditch, causing the ATV to 'enter the pond' on her parents' property."
The police report states, "The ATV and child were instantly submerged in the water right before their eyes. Within seconds the child's mother, stepfather and other family members reached the pond, dove in and attempted to rescue the child to no avail. The child was trapped and secured by the seatbelt and the ATV's safety netting. Within two minutes, Acadian Ambulance Services arrived and assisted in freeing the child from the cold waters."
This means between the time Maddie's vehicle careened out of control and accidentally went into the pond, her family rushing to her aid, but were unable to free her from the ATV, someone calling paramedics, their arrival and extrication of the child from the water, the young girl was indeed underwater without oxygen for "several minutes."
Though the temperature in New Orleans, Louisiana was 64 degrees on Sunday, it is helpful, but not the optimal number that assists in delaying brain damage under such circumstances. It is said people who are accidentally submerged in cold water, as opposed to warm or hot, have a better prognosis, due to what is referred to as the "Mammalian Diving Response."
The brain begins slowing down respiration and leeching oxygen from the blood and muscles in a bid at surviving an underwater submersion catastrophe. It's an amazing physiological and metabolic response. However, it can only go so far and last so long, dependent on the temperature and length of time the victim is submerged without oxygen.
STORY SOURCE
Jamie Lynn Spears' 'Baby Girl' Maddie Inspired Her Emotional Song 'When the Lights Go Out'
Posted on February 6, 2017 at 7:54pm EST ... Per a police report obtained by PEOPLE, 8-year-old Maddie was driving an ATV on Sunday within view of Spears and her husband Jamie Watson when she took a hard right to avoid running over a nearby drainage ditch, causing the ATV to "enter the pond" on her parents' property.
"The ATV and child were instantly submerged in the water right before their eyes. Within seconds the child's mother, stepfather and other family members reached the pond, dove in and attempted to rescue the child to no avail," states the report. "The child was trapped and secured by the seatbelt and the ATV's safety netting. Within two minutes, Acadian Ambulance Services arrived and assisted in freeing the child from the cold waters."...
RELATED ARTICLE
Jamie Lynn Spears 8-Year-Old Daughter Maddie Aldridge In Critical Condition After Terrible ATV Bike Accident (Britney Spears Niece)
---
Jamie Lynn Spears 8-Year-Old Daughter Maddie Aldridge In Critical Condition After Terrible ATV Accident (Britney Spears Niece)
February 6. 2017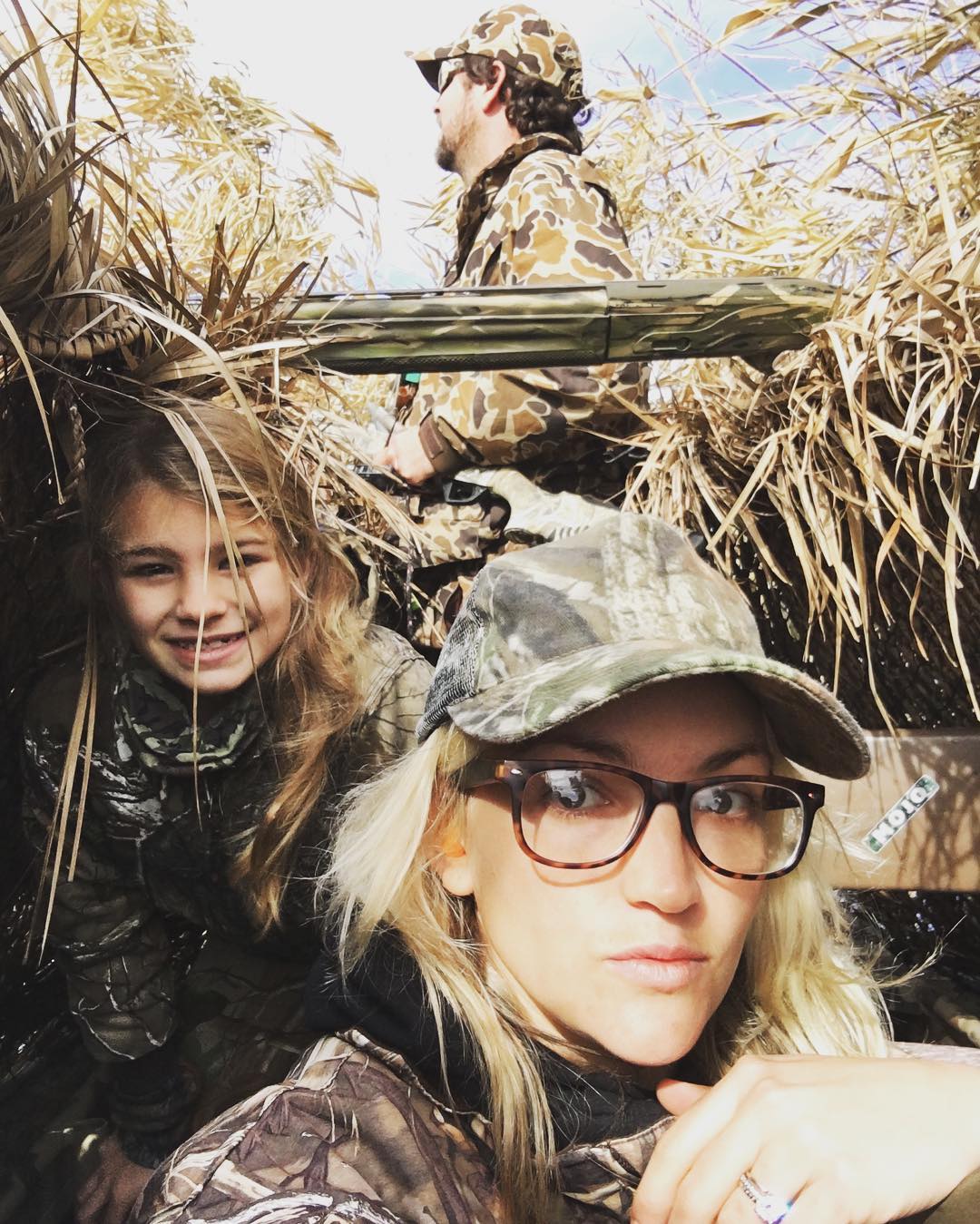 Maddie Aldridge (left) and Jamie Lynn Spears (right) on duck hunt in Louisiana
8-year-old Maddie Aldridge, the daughter of actress/singer Jamie Lynn Spears and niece of pop star Britney Spears, was in a terrible accident this past weekend. Aldridge was on a hunting trip in the family's hometown of Kentwood, Louisiana. Aldridge was riding an ATV/Quad bike when the tragic accident occurred.
Aldridge was tossed from the quad bike into a pond, where she was underwater for "several minutes." An unconscious Aldridge was airlifted to a nearby hospital. She is now in critical, but stable condition. This means they've stabilized her vitals/condition, but she is still seriously injured. Her mother was not present during the accident, but is with her at the hospital.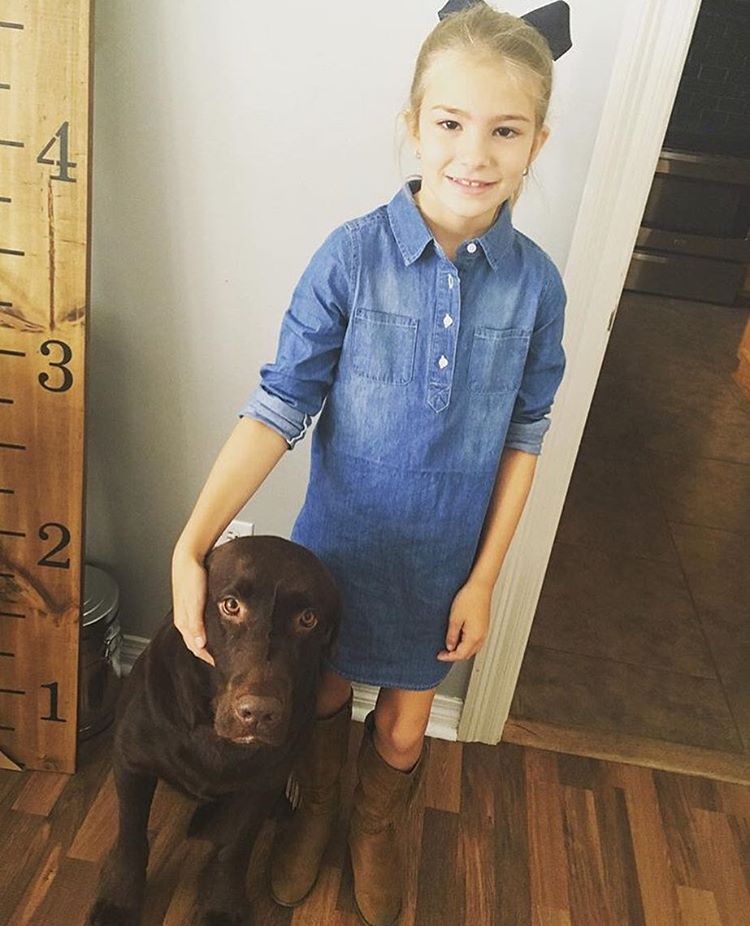 Maddie Aldridge
This was a sad and tragic accident compounded by the fact Aldridge was in the vicinity of a pond. The medical standard is 10 minutes submerged under water with no oxygen renders a human being brain dead. "Several minutes" of submersion without oxygen renders a human being brain damaged. Brain damage begins to occur within 3-5 minutes of oxygen deprivation. If TMZ's report is correct regarding Aldridge being underwater with no oxygen for "several minutes" she is likely brain damaged. Poor little girl.
ATV/Quad bikes are dangerous. Many people have been seriously injured or killed in bike accidents, including entertainers and athletes. Many find them fun and thrilling, but there are many dangers involved in the operation of bikes. It is important to wear a helmet, drive at a moderate speed and not try any risky bike tricks. It is also risky driving bikes in close proximity to bodies of water, because if there is an accident, the victim can end up pinned underwater by the bike, reducing the chance of survival or survival without very serious injury.
STORY SOURCE
Jamie Lynn Spears Daughter in Critical but Stable Condition
2/6/2017 9:00 AM PST - Maddie Aldridge, the 8-year-old daughter of Jamie Lynn Spears, is in critical but stable condition after her ATV accident ... sources connected with the family tell TMZ. As we reported, Maddie was on a Polaris off-road vehicle Sunday when it flipped over, sending her into a lake where she was submerged for several minutes...
---
Study Finds 'Fake News' Did Not Influence The 2016 U.S. Presidential Election
February 4. 2017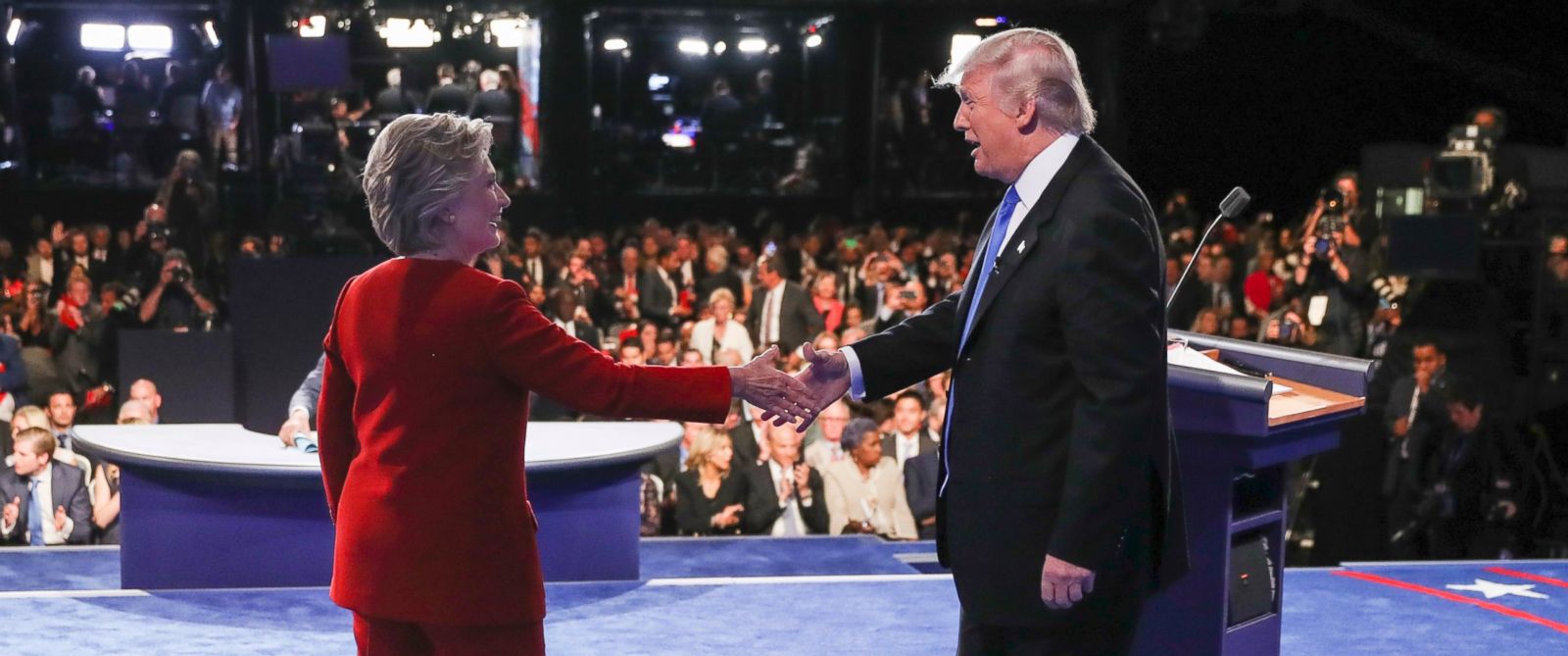 Hillary Clinton and Donald Trump, the latter went on to win the 2016 U.S. Presidential Election
A study released this week found that "fake news" did not influence the 2016 U.S. presidential election, just as the Judiciary Report has stated all along. It was reported this week, "As social media sites like Facebook and Snapchat move to eliminate 'fake news' reports from their sites, Researchers from Stanford and New York Universities say Americans can be sure of one thing: the phenomenon did not affect the results of the presidential election."
Select people in the Democratic National Party's management have repeatedly stated "fake news" from Russia cost their candidate, Hillary Clinton, the 2016 U.S. presidential election. The blame game in this regard is disturbing, as it is untrue. Americans were not going to take their cues from Russia and vice versa. Each time senior management Democrats claim otherwise, they come across as people out of touch with reality, unable to accept defeat.
It is also an insult to the American people when Democrats repeatedly reiterate this nonsense, as Americans are smarter than to fall for "fake news" or use it as the basis for voting. It was also foolish to blame Facebook and Google, for disseminating "fake news" submitted by others and allegedly costing Clinton the election in doing so, after they damaged their name in promoting her in such a bias, annoyingly repetitive manner, while ticking off half the country. They didn't cost Clinton the election.
It's time to accept the fact Clinton is a very flawed, unelectable candidate and they should have went with the more credible, Bernie Sanders. Clinton was beaten by a black man, a minority, who had a spliff in his mouth in university pictures. Americans took one look at Hillary and her track record for corruption, then her rival, Barack Obama and basically thought, "Let's go with the black guy, with the weed chapped lips, whose name we can't even pronounce, who may or may not even be born in the country." Think about that before you scream "fake news" again.
STORY SOURCE
Researchers: Fake News Did Not Alter Election Results
2 Feb - As social media sites like Facebook and Snapchat move to eliminate "fake news" reports from their sites, researchers from Stanford and New York Universities say Americans can be sure of one thing: the phenomenon did not affect the results of the presidential election. Fake news did not affect the presidential election in 2016, researchers say.
The new study released last month investigated the influence that fake news may have had on President Trump's victory. NYU economics professor Hunt Allcott and Stanford economics professor Matthew Gentzkow led the research. The pair ran a series of tests to determine which fake news articles were circulated, how much of it was circulated, and the amount of voters that believed the stories to be true...

RELATED ARTICLES
U.S. Press And Silicon Valley Left Reeling After Their Candidate Hillary Clinton Loses Presidential Election To Donald Trump And 80 Percent Of Americans No Longer Trust Them
President Obama Blaming Russia For Interfering U.S. In Election When He Did The Same Thing He Is Accusing Them Of In Foreign Nations
People Blaming Everyone But The True Culprit For Hillary Clinton Not Being Elected U.S. President
Is Russia Really To Blame For Hillary Clinton Losing The 2016 Presidential Election
Mass Voter Fraud Aided Hillary Clinton With The Popular Vote In The 2016 Election
---
Madonna's Kabbalah Center Opening Shop In Britain Resulted In Innocent People Dying And Being Swindled Out Of Their Money
February 4. 2017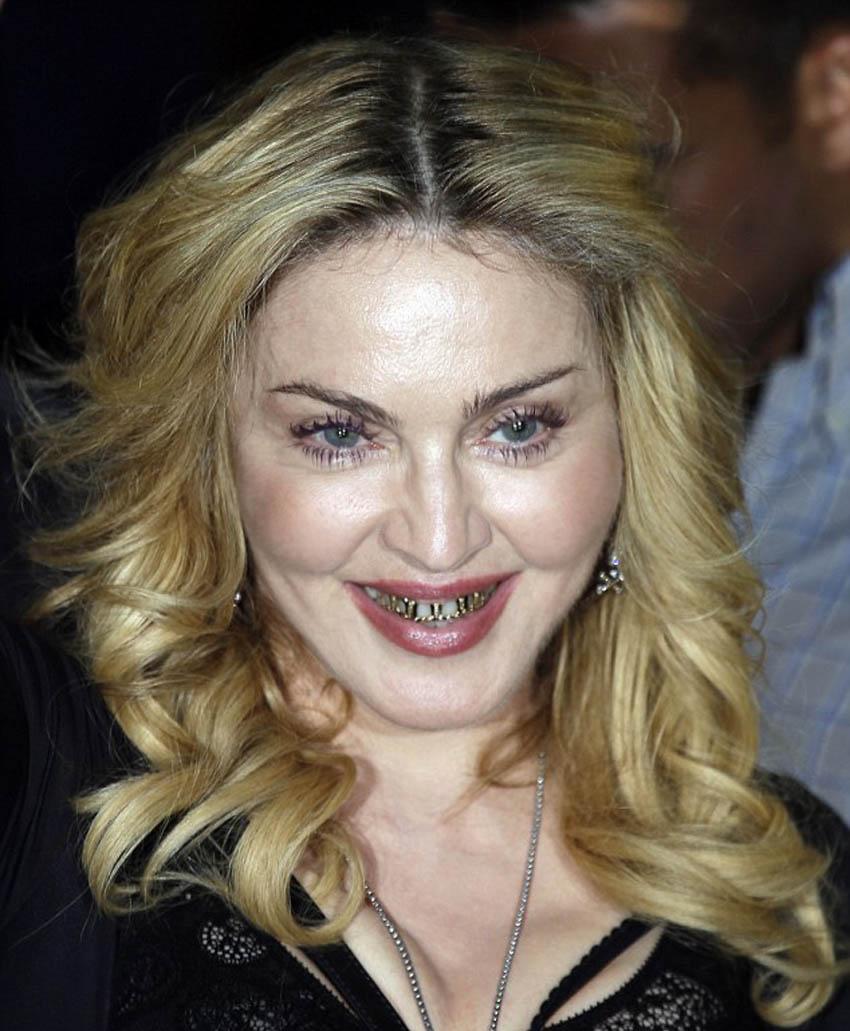 Madonna
Insane, washed up pop singer Madonna opening a branch of her sick cult, the Kabbalah Center, in London, England, resulted in innocent people dying. The cult immediately began fleecing Britons out of their money, as they have been doing in America to Americans, who fall for the deceitful pitch by Madonna. The primary goal of the Kabbalah Center is to greedily control people for undue financial social and sexual gain, while fleecing them out of their money.
The Kabbalah Center targeted wealthy Brit, Fiona Davis, waging a mental abuse and grooming campaign against her, geared at fleecing the millionaire out of her money. The cult managed to con Davis out of £2,000,000 by mentally manipulating and abusing her to terrible extremes. They illegally spied on Davis in her home with hidden cameras and over the phone via illegal wiretapping, then repeatedly told her in Kabbalah group meetings what they secretly witnessed. Davis told authorities the cult kept spying on her in her home (much like they did to baseball star Alex Rodriguez and his family in New York, as revealed in divorce court papers).
They were trying to control Davis' every move to fleece her out of as much of her money as possible. However, midway through the mentally abusive campaign she snapped, as they'd rendered her a paranoid schizophrenic with the abuses. Davis snapped and stabbed her boyfriend and grandmother to death, giving each nearly 100 stab wounds. Two innocent people died in Britain because greedy, money hungry degenerate Madonna, set up shop in London with this sick cult that belongs in prison.
Other Kabbalah members have snapped and stabbed people to death as well. One Kabbalah member in New York tried to assault police with a mallet and sharp object, under the cult's crazy teachings. Another Kabbalah member in New York chopped off his mother's head. A Kabbalah member killed rabbi in Israel via stabbing him to death.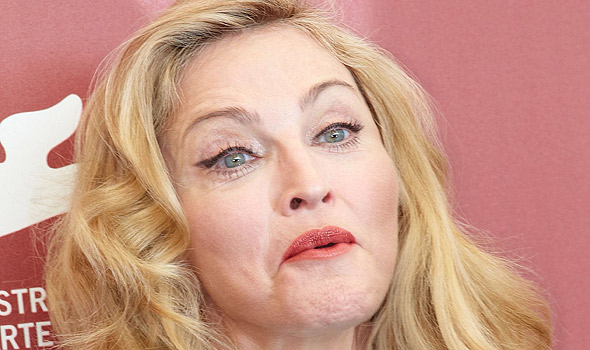 Madonna is the demented, crazy old lady stalking people who can't stand her. So much for aging with dignity, then.
Then, there was the Academy Award winning British film director, Robert Altman, whom Madonna threatened and harassed into a massive heart attack that killed him. Right before he passed away, Altman blamed Madonna in writing at the hospital, for the massive heart attack that claimed his life shortly after. Madonna really is a disgusting piece of trash.
Irrational, lunatic Madonna grew angry that the movie "Body of Evidence" which she relentlessly nagged Altman into casting her in as the lead actress, flopped at the box office and was terribly panned by critics, due to her profound lack of talent. The man had won an Oscar. It was not his fault that Madonna, a vain, unattractive, untalented singer, who became famous from selling softcore porn music videos and records, cause the movie to fail at the box office. The camera does not like Madonna nor can she act.
When the film flopped and critics pounced in reviews, slamming Madonna for ruining the film, she began sending Altman death threats and hateful, malicious, abusive messages via fax and answering machine. Madonna also bombarded Altman with a stream of insane, stalker-type hateful, threatening and malicious phone calls. Altman became so distressed and terrified, he had a massive heart attack on his doorstep and died at the hospital.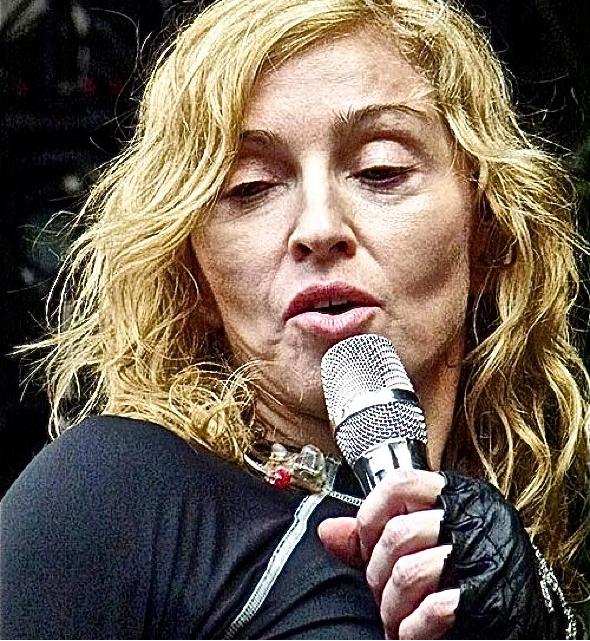 Madonna looking all sorts of wrong all the time
Madonna's menacing behavior in Britain also extended into spying on and terrorizing Tania Strecker, the pretty ex-girlfriend of director Guy Ritchie, whom she was married to years ago. Madonna is criminally breaking the law in Britain, engaging in criminal, commissioned wiretapping, hacking and stalking (much like she is doing in America).
Madonna has a number of people under unlawful surveillance in Britain in criminal violation of the law, such as her son Rocco Ritchie, ex-husband Ritchie, his new wife Jacqui Ainsley Ritchie, actress Billie Piper, famous British athletes, medical professionals and people in the legal field, among others. The Kabbalah cult's London hub acts as a depot for spying on and harassing people in the United Kingdom (Newspaper Reports Madonna Has Hired Private Investigator To Stalk Guy Ritchie, His New Wife And The Couple's Children Confirming Previous Site Claims). The unlawful surveillance data is stored on an illegal, password protected private site maintained by the American branch of the Kabbalah Center cult, that nasty old degenerate Madonna and others in the cult, secretly view.
Piper is a former teen pop singer and current award winning British actress that crazy Madonna is obsessed with and has under unlawful 24-hour surveillance in London in illegal, invasive ways. Piper has small children, which makes Madonna's perverted, invasive illegal surveillance of her all the more sick and disgusting.
As an American citizen, federal law makes it plainly clear that wiretapping, stalking, hacking and voyeurism are serious criminal offenses, whether you commit or commission them. The aforementioned criminal offenses are even more serious under the law, with greater legal penalties when the offender takes that illegal behavior across state lines in America or into foreign nations.
RELATED ARTICLES
Madonna's Rabbi Yehuda Berg Sued For Sexual Assault And Threatening To Beat And Kill Student At The Kabbalah Center For Not Having Sex With Him
Newspaper Reports Madonna Has Hired Private Investigator To Stalk Guy Ritchie, His New Wife And The Couple's Children Confirming Previous Site Claims
Kabbalah Rabbi That Extracted $100,000 From Lebron James Thrown In Jail For Bribery
---
Crazy Madonna's Kabbalah Center Is Being Led By Violent Rapist Yehuda Berg
February 4. 2017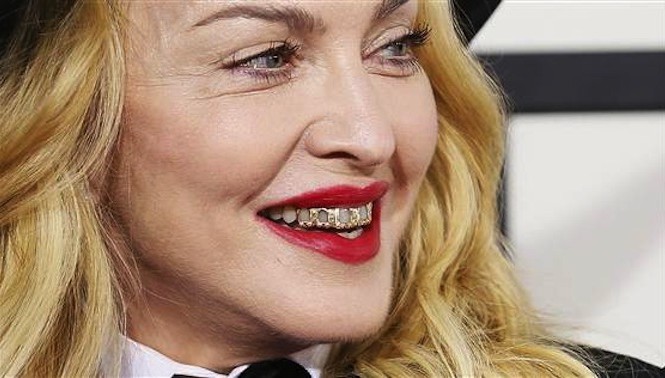 Madonna
The current pop culture landscape is crazy. It is downright demented, as it is occupied by raging criminals. The schizophrenic Kabbalah Center's so-called rabbi, Yehuda Berg, is a deranged stalker and abuser of women. Berg should be on a sex offender's list, as he is a violent, criminally insane lunatic, who is preying on innocent women who don't want him. Women tell him no, yet he is insanely hearing yes and criminally acting against people's wishes.
How is it people can reasonably gain guidance and spiritual advice from an unrepentant rapist, Berg, who drugged, sexually assaulted and threatened to murder a student, Jena Scaccetti, that he took advantage of in criminal violation of the law. Scaccetti won a $177,000 lawsuit against Berg, filed in reference to his insidious criminal misconduct towards her, regarding the aforementioned sexual assault, rape and death threat. However, he should be behind bars, as he is a terrible miscreant, breaking the law on several criminal fronts (sex abuse, harassment, death threats, financial fraud, charity fraud, financial theft, conspiracy, voyeurism, commissioned wiretapping, computer hacking and phone hacking).
Berg, by the way, is married and has children, but that did not stop him from acting like a despicable thug and degenerate, in sexually assaulting his student who trusted him. A man who has been engaging in this type of depraved sexual behavior should not be permitted to be around children. Berg is also a raging drug addict and alcoholic, which was uncovered during the lawsuit Scaccetti filed against him.
Deranged Berg, who has commissioned criminal acts against me and began following me on Twitter as well, despite the fact I think he and the Kabbalah cult are vile, is busy disseminating quotes on social networking, telling people how to live their lives. The quotes are nonsensical, mentally unsound idiocy and superstition, sure to provoke mental illness in anyone who follows them.
Berg, whose life has become an utter mess, attempted to convert Scaccetti from Catholicism to money grubbing, kooky Kabbalah. There's an old Bible adage about bad befalling people who try to turn people away from the Christian faith and "preaching another gospel other than the Gospel." God punishes it. Kabbalah is a bastardized and mentally ill take on the Bible.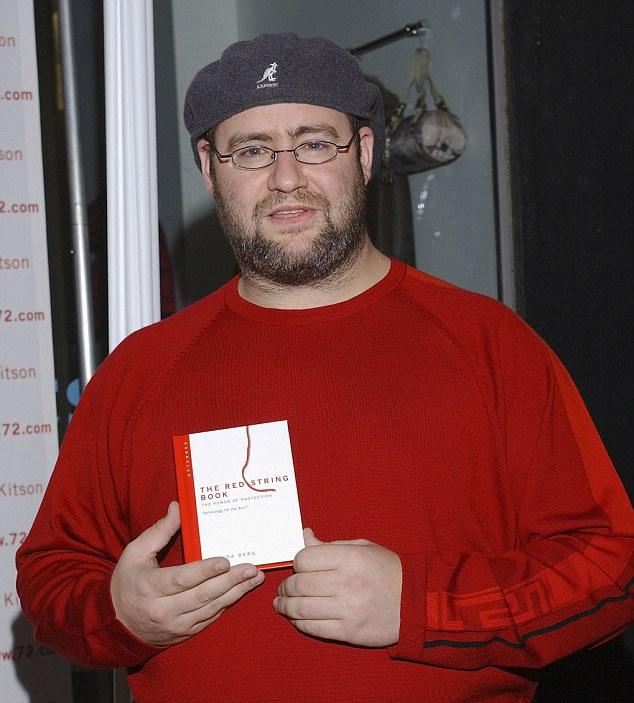 Yehuda Berg
Then there's old madwoman, Madonna, acting like a hyena on crack, prancing on stage like a fool while making violent, deranged statements regarding blowing up the White House (Secret Service Opens Criminal Investigation Into Madonna After The Pop Music Has Been Claims She Wants To Blow Up The White House). That's when she's not stealing babies from Africa, in trying to keep up with Angelina Jolie's fame and publicity, ripping them from parents who did not want to give them up.
Madonna also sexually kissed and groped a 16-year-old boy, her then manager's cousin, when she was 25, which was illegal. As stated on this site many times, Madonna beat up and choked an 11-year-old boy. This misconduct does not begin to scratch the surface of the evil and abusive things Madonna has been doing. Madonna has been saying and doing terrible things behind the scenes in Hollywood that would outrage many if they knew and it is only a matter of time before the public finds out.
Yet, Madonna is another one who thinks she is fit to give people unsolicited advice on how to live their lives. Criminals telling decent people how to go about their lives would be comical, if it wasn't so serious. The self-delusion and lack of self-awareness is astonishing with the aforementioned people. Unrepentant, perverted, depraved criminals should not be giving anyone life advice.
Word of warning to the public, be careful of who you listen to in life. Looking to Hollywood for advice on how to live your life is a mistake, as the industry lacks morals and decency. Protect your mental health from such people. There is nothing wrong with doing things the right way and trying to live an honest, decent life.
RELATED ARTICLES
Madonna's Rabbi Yehuda Berg Sued For Sexual Assault And Threatening To Beat And Kill Student At The Kabbalah Center For Not Having Sex With Him
Kabbalah Rabbi That Extracted $100,000 From Lebron James Thrown In Jail For Bribery
---
Singer Chris Brown Threatens Rapper Drake
February 3. 2017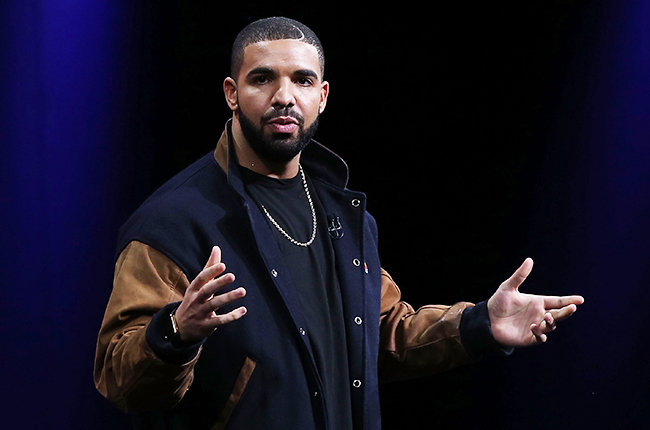 Drake
R&B singer Chris Brown has threatened rival Drake over comments he made during a concert in Britain. During the London, England stop of rapper Drake's "Boy Meets World" tour, he made a disparaging remark about Brown and others in his R&B genre of music. Drake stated to the audience, "I think you a little tense tonight. You acting like this s**t is like some Omarion, Chris Brown sultry s**t. This not that kind of show. I'm a turnt up n***a."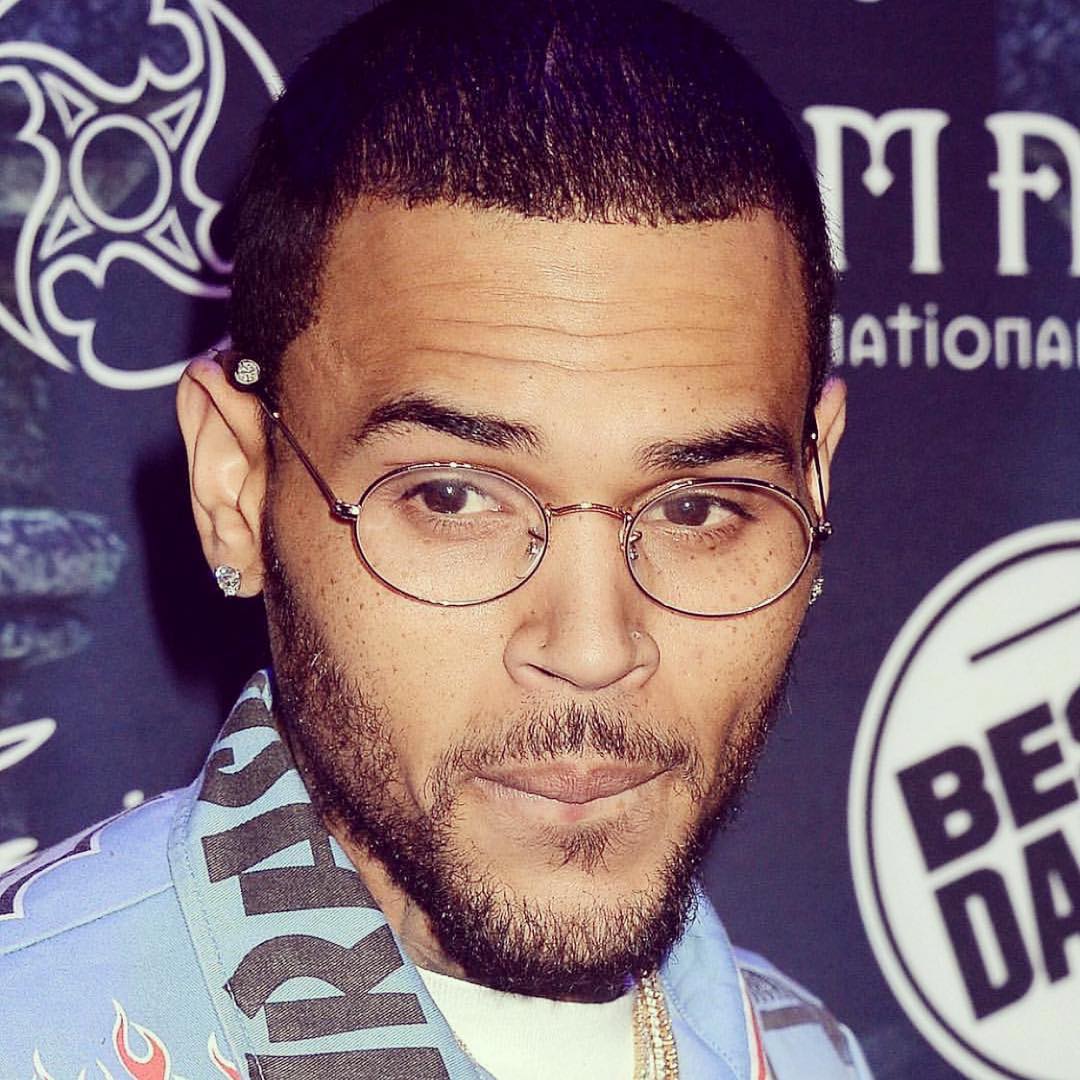 Chris Brown
Who told Drake to say that. Brown read about the insult and launched into one of his famous social networking rants. Hip Hop Wired hilariously described it as, "Just like how Batman responds when he see a 'bat signal' in the sky, Chris Brown heard that his name came out of someone's month and just had to respond" (LOL). Brown stated he is going to "torture" him whenever he sees him.
STORY SOURCE
Drake Namedrops Chris Brown At Concert, Brown Threatens To "Torture" Him
Feb 3 2017, 9:02am - By now, everyone, including Drake, should know you can't say Chris Brown's name in public without him taking it the wrong way. At the end of his London date on the Boy Meets World Tour, Drake went on a mini rant calling the fans for not being turnt up enough. He says: "I think you a little tense tonight. You acting like this sh*t is like some Omarion, Chris Brown sultry sh*t. This not that kind of show. I'm a turnt up n*gga!"
RELATED ARTICLE
Chris Brown Has Agreed To Fight Soulja Boy
---
Rapper Soulja Boy Fires Boxer Floyd Mayweather As Trainer For Chris Brown Charity Fight
February 3. 2017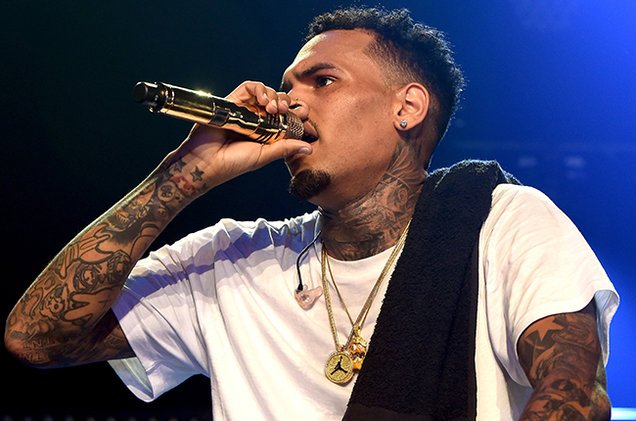 Chris Brown
Rapper and reality star, Soulja Boy, has fired retired boxer, Floyd Mayweather, as his trainer for his upcoming charity boxing match against rival, singer Chris Brown. If you watch the video of Soulja Boy talking to the boxer about winning the fight, it was clear Mayweather was struggling not to burst out laughing.
Soulja Boy has asked former heavyweight boxing champ, Evander Holyfield, to train him for the fight. Like it's gonna help (LOL). Holyfield is one of the greatest boxers ever, but no offense, he's not a miracle worker. Soulja Boy is lanky and throws punches with an open fist. You can't go into a boxing ring slapping at Chris "The Fist" Brown (LOL). This fight is pure comedy and the fist bell hasn't even rung yet.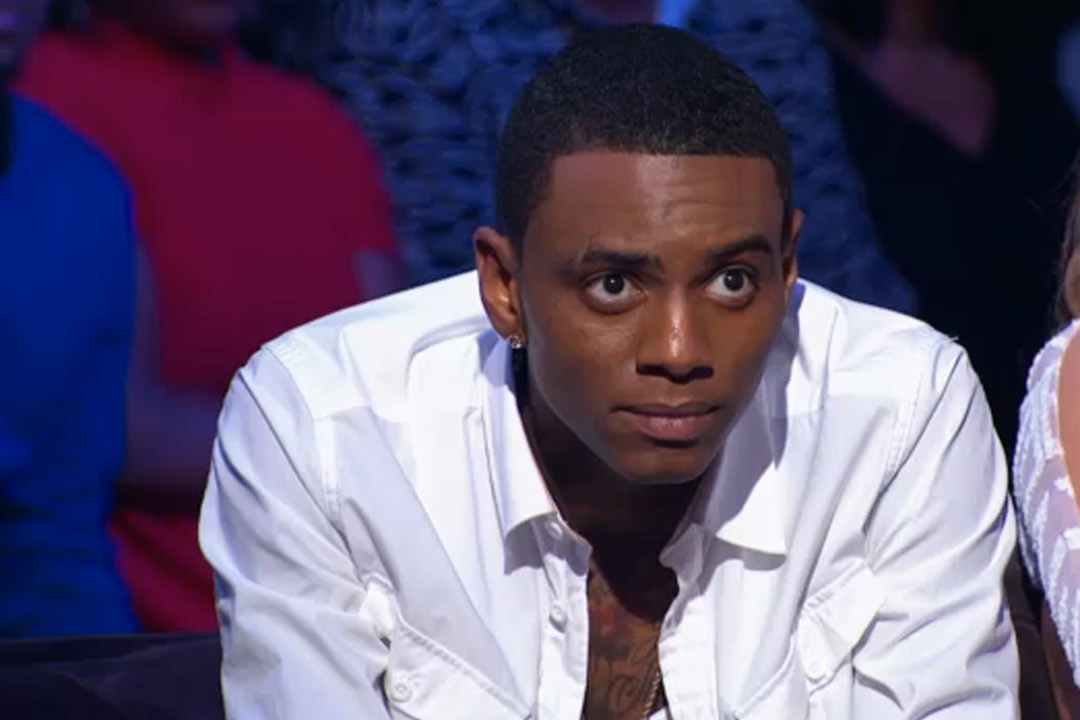 Soulja Boy
Previously, I stated in jest that it is too late for Soulja Boy to take steroids before the fight. This week, Brown fired off a warning to Soulja Boy not to take any steroids for the fight, "Don't juice neither ni**a that's going to make you more tired. You're going to be fatigued. Hundred-twenty pounds soakin' wet right? A little ni**a using performance-enhancing drugs…I hope Holyfield teach you everything in the book. Please. Help Soulja."
Many on social networking are looking forward to this charity boxing match, including me. Therefore, please do not disappoint by either side calling it off. A nice, clean boxing match in a properly monitored fight, with proceeds going to charity, is a great idea.
STORY SOURCE
Chris Brown To Soulja Boy: No Steroids Allowed For Fight
February 3, 2017 - 11:27 am - It looks like the square up of the decade between R&B singer Chris Brown and rapper Soulja Boy is still on, and both artists are very serious about the event. The "Crank Dat" musician recently fired his training coach for the fight, Floyd Mayweather, in exchange for Evander Holyfield, and Brown took to Instagram to warn his competition about what he's got cooking up.
"Fight NIGHT WILL BE SOON," the caption read. "Stay tuned for the actual date. @50cent make sure you give Soulja some profit. Can't let the man take 2 L's. and the sidebar sneak dissing some of you ni**as is doing is not in your nature. YOU KNOW WHO YOU ARE. stay classy!" In the video itself, Breezy also halts the possibility of the rapper using performance-enhancing drugs for the fight.
"Don't juice neither ni**a that's going to make you more tired," he warns his competitor. "You're going to be fatigued. Hundred-twenty pounds soakin' wet right? A little ni**a using performance-enhancing drugs…I hope Holyfield teach you everything in the book. Please. Help Soulja."...
---
PINNED ARTICLE:
Obama Administration Wastes Huge Sums Of American Taxpayer Money Breaking The Law In America, Britain And Jamaica On Behalf Of Madonna's Kabbalah Center In Committing Egregious Human Rights Abuses
October 18. 2016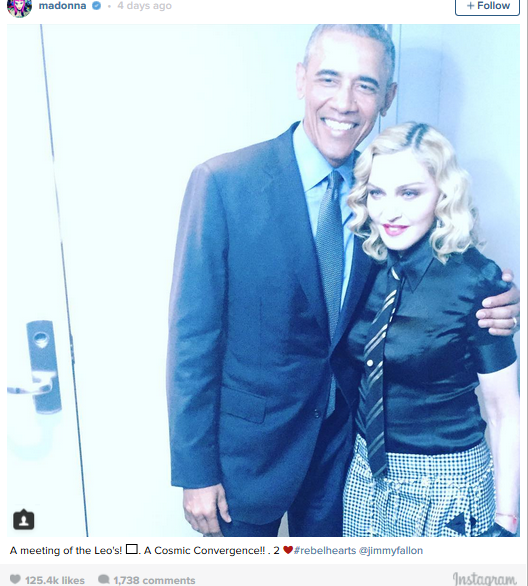 Barack Obama and Madonna
I affirm under penalty of perjury the following information is 100% true and correct:
SUMMARY
Case Background
FBI Illegally Passes My Copyrights To NASA For Unlawful Use
Obama Administration Invasion Of Privacy And Harassment
Obama Administration Invades My Privacy And Harasses My Family In The International Community
Obama Administration Criminally Follows And Harasses Me In Britain And Illegally Approaches My British Family
Obama Administration Showed Up At My Aunt's House While I Was Out in Central London And Began Harassing Her
Obama Administration Harasses Me In London Computer Cafe
Obama Administration Harasses Me In London Park
Kabbalah Center Cult Members From Miami Approach Me In London's Hampstead And Highgate
Obama In London's West Hampstead
Obama Administration Follows And Harasses Me In My Homeland Of Jamaica Via Hacking And Drone
Victimized By Fraudulent Foreclosures And Mortgage Scam
Madonna's Hacker Randy Vaughn Hacks Bank Placing Sick Newscaster's Home Into Foreclosure When I Leased It
Madonna's Kabbalah Center Criminally Interferes With First Guaranty Mortgage Loan (Coester VMS, Jane Muir, Judge Eric Hendon)
HIPAA Violations
Madonna Illegally Steals Copyrighted Dress Design And Sells It To Dressmaker Of Her Ex-Husband's "Cousin" Kate Middleton In Violation Of The Law
Harassed At Buckingham Palace
This is a difficult, stressful and upsetting article for me to write, but I am thoroughly disgusted by what is transpiring against me, my family and friends at the hands of the Obama Administration, including the unhinged Federal Bureau of Investigation (FBI), in criminal support of the depraved, thieving Kabbalah Center cult of celebrities in Hollywood, who bill themselves "the Illuminati" led by crazy pop star Madonna. I've been trying to put this whole thing behind me but every week they do something else to me.
For background information on the matter, please read this lawsuit. For disclosure purposes, I am a peaceful, black conservative Christian, who is non-violent. I have no criminal record or history of questionable behavior. I admire the legacy of peaceful, non-violent people such as Martin Luther King Jr. I am not a Democrat or Republican. I hold dual citizenship to Jamaica, my homeland and America. However, due to the human rights abuses being committed against me by Hollywood, with the support of the U.S. government, namely the FBI via corruption, I am going to expatriate. When you hold citizenship to a country whose government is actively committing sick human rights abuses against you and your family, it presents legal complications regarding your rights, safety, welfare and assistance in protecting your very life.
None of this is meant to hurt the American people, but Hollywood and the U.S. government are doing some very sick, depraved and evil things concerning me, due to an unlawful campaign to greedily steal very valuable copyrights I wrote over the course of 25-years, as well as forthcoming pharmaceutical patents for life saving drugs I authored. I was a child prodigy and I have a very high IQ that ranks in the genius range. This has resulted in me being terribly exploited and abused by Hollywood and the U.S. government.
The Judiciary Report has broken 288 exclusive stories and counting that later proved true and correct via mainstream news reports, world news developments and court case verdicts. Here is another one. Many of you who read the site regularly know of the case I filed against crazy, thieving washed up pop star, Madonna and her equally deranged cult, the Kabbalah Center, who have been insanely targeting me for years (Madonna, Jay Z, Beyonce, Rihanna, Rita Ora And Jessie J Sued Over Copyright Infringement, Invasion Of Privacy, Commissioned Criminal Harassment And Assault Via The Kabbalah Center).
I filed an online complaint with the Metropolitan Police in London, England in October 2005, regarding Madonna and her business partner, Rupert Murdoch, engaging in commissioned wiretapping, hacking and harassment, breaking the story first on the internet as well, in what became the phone hacking scandal in Britain. The first arrests were made in London months after I filed my complaint with the police and went public with the allegations.
I filed a formal complaint via U.S. mail (with delivery confirmation) with the FBI in September 2005, after a trip to London, England, where Madonna sent crazy members of the Miami branch of her sick Kabbalah Center to follow me to and around Britain, in criminal acts of stalking, where they harassed and terrorized me. Under U.S. law, this constituted serious felonies known as "aggravated stalking" and "aggravated harassment" in conduct that crossed international lines, making the criminal offenses even worse, as stated in the U.S. Code (which are the U.S. statutes regarding the prosecution of criminal behavior).
After telephoning to check on the status of the complaint, I was called into the FBI in Miami about the matter in November 2005. They questioned me for approximately a half an hour and told me to come back the next business day with documents related to Madonna's criminal behavior and that of her private investigator, Anthony Pellicano. When I went back to the FBI the next business day as they had requested, they questioned me for another half an hour and I gave them the documents they requested during the previous visit. During each visit, the FBI agents took notes as they questioned me and in the presence of a surveillance camera.
During the second visit, the FBI agent promised me an investigative report on the case, which is standard practice. Four months later in February 2006 they arrested Madonna and Hillary Clinton's deranged, violent, mafioso private investigator, Anthony Pellicano. He is currently serving a 15-year prison sentence for wiretapping, hacking, identity theft, harassment and racketeering, done on behalf of cowardly famous people who paid him $100,000 per person to targeted the people they selected in sick ways. Pellicano was convicted of things I formally accused him and Madonna of to the FBI during the two interviews at the Miami branch of the FBI and on this site read by millions around the world. In fact, select items I stated to the FBI, as well as wrote on this website, appeared in the formal Department of Justice indictment of Anthony Pellicano, word for word (verbatim).
Pellicano is a dangerous, evil, wicked man, who threatened to harm and kill the small children of innocent people crazy celebrities paid him to target. Pellicano staked out little children's schools, took pictures of the kids at and in front of the school, circled the kids in red marker, mailed it to their parents with threats to kill them if their parents did not do what deranged Hollywood celebrities wanted. Pellicano was hired by Hollywood celebrities to terrorize people over their copyrights, trademarks, business deals, film and music royalties, failed relationships, journalists writing unflattering articles in the press and online, sexually spurned celebrities. You name it. Hollywood is crazy.
One crazy Hollywood executive paid Pellicano $100,000 to terrorize and assault an innocent, beautiful woman in Los Angeles for dumping him. She left him because she realized the Hollywood executive is violent, abusive and evil. For that he sent Pellicano after her to issue threats, engage in assault, break into her home, wiretap her, slash her tires and terrorize her employers into firing her.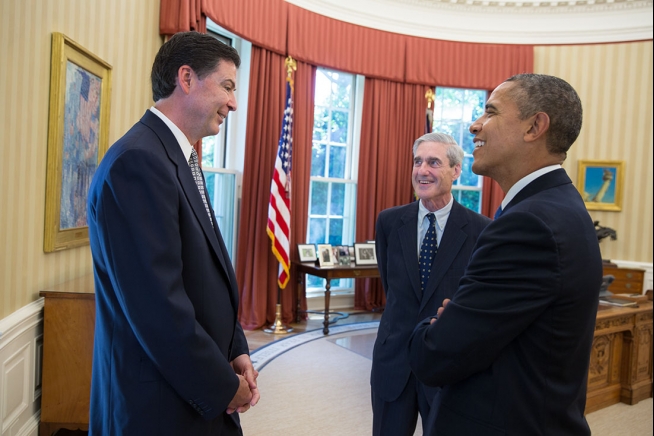 Left to right: current FBI Director James Comey, former FBI Director Robert S. Mueller and President Obama
Based on what one of my credible, unimpeachable sources responsible for some of my exclusives informed me, the FBI director at the time, Robert S. Mueller, took a bribe and derailed my case and that of others such as Los Angeles Times journalist, Anita Busch, who complained that Hollywood stars and executives knowingly and criminally hired Anthony Pellicano to wiretap, hack, harass, threaten, assault and burglarize them (us). It is true. Hollywood stars knew exactly what Pellicano was doing in breaking the law and that's why they hired him and paid him $100,000 per person targeted, which is an offense under U.S. law in commissioning criminal conduct.
Busch was wiretapped, burglarized, threatened, harassed, her car bugged with surveillance equipment, then a bullet hole shot through her windscreen by two thugs hired by Anthony Pellicano to terrorize her on behalf of millionaire Hollywood executive, Michael Ovitz. By right and under U.S. law, Ovitz should have been imprisoned for commissioning criminal behavior, but Mueller let him and others such as sick Scientology's crazy actor, Tom Cruise, walk free. Cruise was accused of using Pellicano to wiretap his then wife, Nicole Kidman, who complained on an illegally recorded phone call the FBI obtained during a raid of Anthony Pellicano's office that her husband has been illegally spying on her through the private investigator, in criminal violation of U.S. law.
The FBI has repeatedly been caught taking bribes. A few examples are: FBI Agent Arrested For Accepting A $200,000 Bribe To Derail A Criminal Case The FBI Was Supposed To Be Investigating and Another FBI Agent Caught Taking Bribes To Derail Serious Cases (Video).
In exchange for a bribe, FBI Director Mueller agreed not to imprison Madonna for commissioning illegal wiretapping, computer and email hacking, criminal copyright infringement, aggravated harassment, aggravated assault, aggravated stalking, racketeering, unlawful access to stored email data and violations of the Civil Rights Act, which constitute hate crimes. Mueller is a white supremacist who has been repeatedly sued for discriminatory, racist and harmful conduct towards black, Hispanic and Muslim American civilians, as well as minority FBI agents who filed suit and left the agency because of his brazen racism.
Mueller is an outright racist who hates minorities, as well as Chinese and Russian people, labeling them all communists, who are a threat to America. Never mind there are millions of Chinese and Russian people living in America, who became citizens, dutifully pay taxes and have never done the United States any harm. Their children have been born and raised in America as well.
The FBI's misconduct regarding me began under the George W. Bush administration that appointed FBI Director Mueller. However, the human rights abuses went to unprecedented, cruel heights under the Barack Obama administration, who kept Mueller on as FBI Director.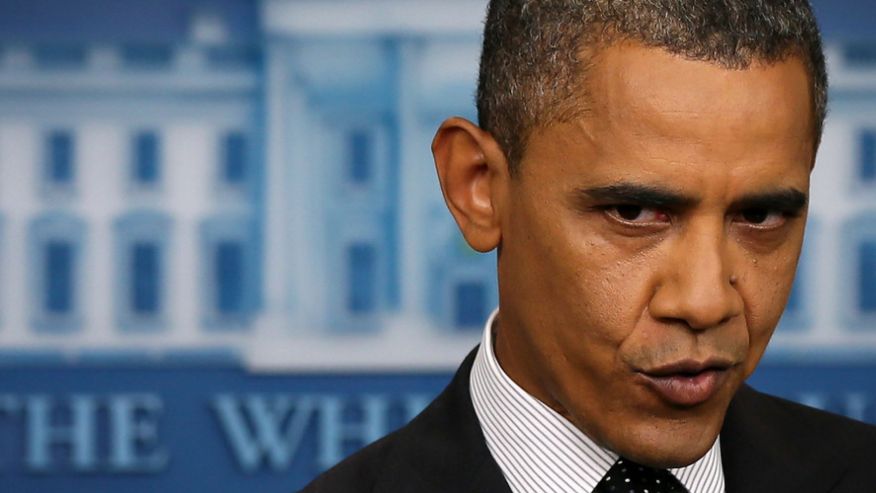 Barack Obama
The FBI illegally gave Madonna and her cronies in Hollywood clearance to criminally infringe as much of my Library of Congress registered, preexisting copyrights as they'd like, in criminal violation of the law, in exchange for the bribe Madonna issued. The FBI in return promised not to imprison Madonna and her famous cronies for said crimes, though U.S. law dictates their actions warrant incarceration, massive fines and the forfeiture of all proceeds from the criminal activity.
Since the time I went public with allegations of corruption at the FBI (beginning in 2006), the American people and the world then watched in astonishment and disgust this year as the FBI corruptly did not imprison Hillary Clinton, whose conduct in mishandling classified documents as Secretary of State under President Obama, constituted several felonies (FBI Hit With Massive Backlash From Americans Labeling Them 'Corrupt' For 'Rigging' Hillary Clinton Investigation Into Mishandling Classified Information And Not Charging Her For Crimes She Committed and Members Of Congress Question FBI Director James Comey In Hearing About Hillary Clinton Lying To The Legislature And FBI Under Oath).
The FBI, via its new director, James Comey, who took the helm of the agency in 2014 after Mueller's corrupt tenure that harmed America, even told the American people and the world if they did what Clinton did the agency will indict and imprison them. Comey has been an FBI official throughout my case, having served under former FBI Director Robert S. Mueller. He is just as bad as Mueller.
Madonna and her cronies in Hollywood, among others associated with them, have gone wild in criminally stealing my preexisting copyrights and spreading them all over the place, in violation of the law. An attorney informed me and my dad that my unreleased, preexisting copyrights are being unlawfully passed around the A&R departments of Hollywood record labels and illegally used without permission. Another expert informed me my copyrights are also being illegally passed around Hollywood film and TV studios and brazenly infringed for undue, illegal and illicit financial gain. Hollywood is truly an industry of thieves, frauds, liars and criminals.
FBI Illegally Passes My Copyrights To NASA For Unlawful Use
The FBI got in on the act as well. For example, for years I've had an interest in aeronautics. I have written a number of articles on the subject for this site, that later proved timely and correct (such as Space Junk Causing Military Concerns Of Confrontations and ESA Probe Lands On Comet But Trouble Strikes and ESA Searching For Rosetta Philae Probe That Is Now Transmitting Pictures But Running Out Of Solar Battery Power Endangering The Space Mission among others).
For years, I've also tweeted and retweeted many items on aeronautics on my Twitter page. I also have unpublished copyrights I have authored on aeronautics. Some of it is factual, while others are science fiction for movie scripts and synopsis for films I have authored.
Prior to sending items to the Library Of Congress in Washington, DC for copyrights, I sometimes do what is known as "a poor man's copyright." When I get an idea for a song, movie script, book or TV show that I don't want to forget, I email myself at two email boxes I own using the "cc" feature, which also establishes date of authorship. One is my private email address and the second one is my business email address, as a secondary back up, which both automatically renders a time and date stamp to establish the date of authorship.
Not content with stealing my preexisting Library of Congress unpublished copyrights (as well as published music and lyrics that were on AishaMusic.com, which is under construction until the site re-launch with new music, videos and other items) Madonna and her cronies in Hollywood began illegally hacking into my aforementioned email boxes via commissioned criminal misconduct and publicly using the contents in what can only be described as pathetic, depraved, debased, lecherous, perverse and thieving conduct. The FBI began abusing U.S. law issuing NSLs (National Security Letters) to my email service providers to send them copies of my emails that contained "poor man's copyrights" and pending, unpublished articles for this site, which the agency began to criminally use without permission in violation of the law. Nowhere in the U.S. Code or U.S. Constitution does it grant anyone the right to steal from another person. These are serious criminal offenses.
For example, I wrote a copyright for a movie script synopsis that I also sent as a poor man's copyright with a time stamp of September 11, 2010 at 8:11 PM which stated "Movies: There is something in the soil, dirt on planet like mars, life in and under dirt" (see email screencap below). Shortly after, out of nowhere, NASA publishes the exact same claim from my science fiction copyrighted movie synopsis but states it as something from NASA that they are going to work on in real life. Almost two years later NASA sends the probe Rover (2011), then Curiosity (2013) to search for life in and under the soil of mars. A new Curiosity rover is scheduled to do the same thing in 2020.

The email that was a text message from my phone to my email box has been redacted for my privacy to remove my phone number and a part of my email address. At the top right hand of the email is my name "Aisha" indicating it is my email box. The bill for the Miami mobile phone number I used to send the text to my email box is in my name as well. There are many more examples of the Obama Administration illegally taking and using things from my preexisting time stamped emails and copyrights registered with the Library of Congress, which I will detail in a forthcoming documentary.
It was one in a series of emails regarding this topic that was later used by NASA under the Obama Administration, who announced to Congress that he intended to switch the space program's focus to Mars (and he did) which I think is a waste of time and money at this juncture. It shows you how low the U.S. government has fallen under the Obama Administration. That's billions of dollars of your taxpayer money wasted under President Obama insanely following items in a series of my copyrights for movie scripts (beginning in 2009) that his administration gained illegal access to, while there are poor people in America who could use the money to feed their families and send their kids to university.
A part of me wants to laugh because they followed something from an unpublished movie script/synopsis they saw via the use of FBI's NSLs, but another part of me is disgusted at the gross waste of taxpayer money that could be better used elsewhere. There is an online phrase that adequately describes this. The Obama Administration is "batsh*t insane." Nothing importantly useful to humanity will come of Rover and Curiosity circling mars like a dodo bird.
The following article screencaps are from articles I retrieved and saved from NASA's site as well as other science sites that were published well after my time stamped email about Mars and the Obama Administration's new space program plans that mirror my preexisting copyrighted movie scripts: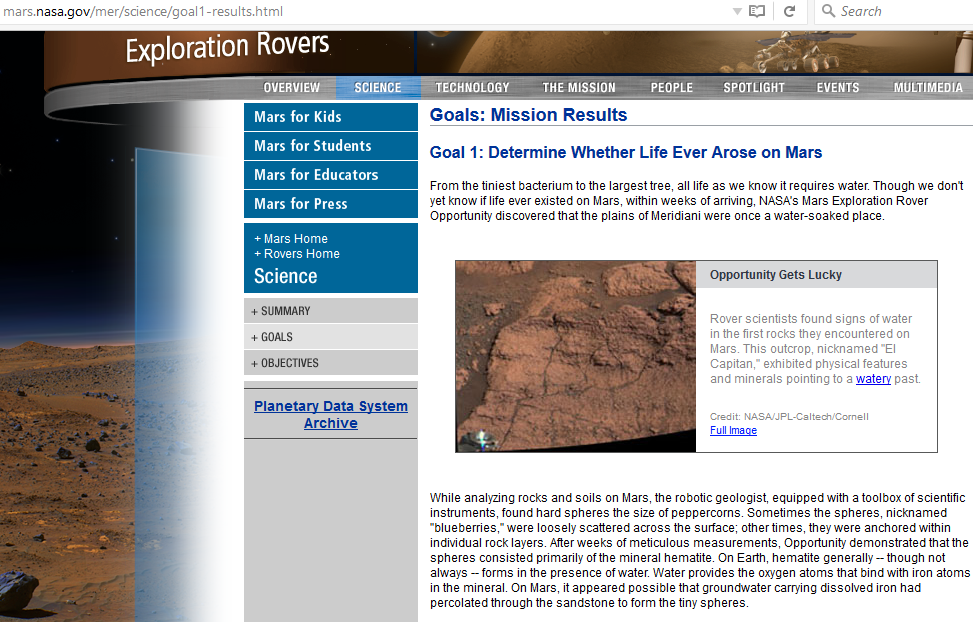 Article screencap from Nasa.gov about 2011's Mars Rover and 2013's Mars Curiosity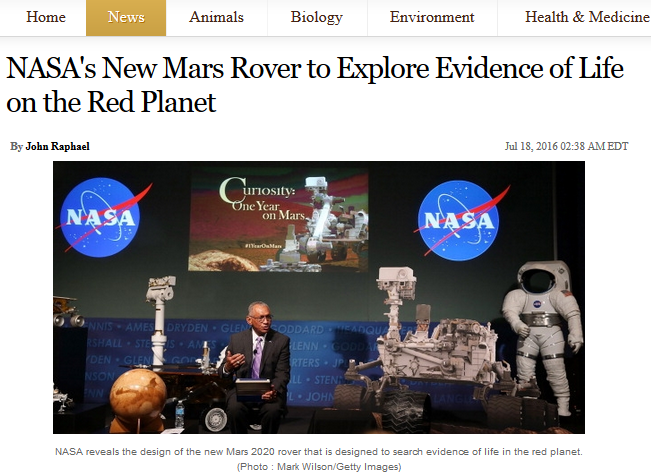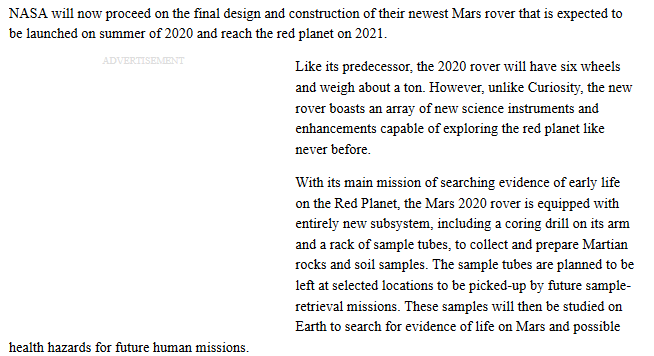 Article screencap from NatureWorldNews.com
Article screencap from ExtremeTech.com
Items from my copyrights were also illegally passed to Space X (the preexisting design of an unmanned probe) and Google, who used unpublished items without permission (which I will publish in comparative detail with my time stamped work that predates their own, in a forthcoming documentary on the case, regarding all the criminal misconduct committed against me that is written about in this article).
When I checked with one of the sources of my site exclusives, he informed me that Mueller began a criminal initiative at the FBI, illegally passing around my private, unreleased, unpublished Library of Congress copyrights to different divisions of the U.S. government, such as NASA and the Department of Energy, among others, telling them, "Here, use this." Mueller is complete and utter trash with no integrity, decency, character or respect for other people's rights and property. He's a damn thief and miscreant.
The FBI also stole one of my preexisting copyrights, got themselves an agent in Hollywood and turned it into a show about the FBI, with the help of a man who has repeatedly stolen from my copyrights throughout the case, Brian Grazer. After I spoke out, the public boycotted it and the show was quickly cancelled. The FBI is supposed to be out catching criminals, but they are in Hollywood trying to get their proverbial close up.
When I began writing about the FBI's issues via www.SoundOffColumn.com/june_06.htm they were technologically inept and didn't even have emails. I wrote a series of articles on my Sound Off Column website regarding what a modern law enforcement agency should be for the safety and welfare of America, listing items regarding putting together a proper agencywide computer system, among other things. I also expounded on the subject for a private, unreleased copyright for a television show of what a law enforcement agency should be. The FBI gained illegal access to my private copyright via serving my email service provider, Go Daddy, with a NSL, then used it to do a show in Hollywood about themselves that flopped under a boycott.
The FBI also illegally used items from my private, unpublished copyrights for stories on FBI.gov stating they are important cases they are allegedly working on but they completely match up to some of my PREEXISTING fictional copyrighted movie scripts and synopsis. The FBI criminally devalued valuable copyrighted movie scripts and synopsis I own to extract more money from Congress, stating these nameless cases with these scenarios are what they are working on and need more funding, but quite a few of them came directly from my fictional, preexisting copyrights. I will include them in comparative detail (time stamps included to show how the FBI later stole and publicly used them) in my forthcoming documentary on the case. You're a bunch of disgraceful thieves and liars. You criminally lied in Congress to get American taxpayer money (you later stole) claiming you are working on cases that came directly from my PREEXISTING, fictional copyrighted movie scripts you stole and used on FBI.gov as articles.
The whole dishonest charade by the FBI in Congress, reminds me of the film "Wag The Dog" where the government turned to filmmakers to create fake conflicts to fool the American people and get more financial funding from the legislature (Congress). Years ago, the FBI was also caught red-handed by the Department of Justice's Inspector General telling agents to let the work of serious cases filed by the American people such as claims of missing children pile up, so they can go into Congress and demand billions of dollars more in taxpayer money, much of which went missing and misappropriated (stolen). There are mainstream articles that list the FBI and CIA's ties to Hollywood, which is pretty disturbing. Both the FBI and CIA are depraved and playing the American people.
The FBI constantly complains on FBI.gov of China and Russia stealing, yet the FBI and company are constantly stealing from me, a Jamaican immigrant. How does the FBI justify the brazen hypocrisy and criminal violation of U.S. and international law.
Obama Administration Invasion Of Privacy And Harassment
Throughout Obama's time in office, my privacy has been violated in very sick and depraved ways, which led me to break these stories first: New Scandal Erupts Regarding The FBI And Justice Department Monitoring Calls Of AP Reporters Confirming Previous Site Claims and NSA Admits Employees Illegally Spied On Love Interests And Significant Others Confirming Site's Previous Claims and Judge Rules The NSA Illegally Spied On Americans Confirming The Site's Previous Claims (Video) and News Report: The IRS Targeted Christians and It Has Been Confirmed The U.S. Government Is Spying On Scientists And Doctors In Violation Of The Constitution, among almost 300 other stories I broke first on this site.
For years my phones have been unlawfully wiretapped, computers hacked with webcam illegally turned on to spy on me in my home, mobile phones hacked, depraved Obama Administration employees (some from the FBI) following me all over the place and demanding I write glowing things about egotistical, narcissistic, megalomaniac Obama and vote for and endorse him on this site (in the 2012 election), when I do not agree with his policies or behavior.
To this day they are still haranguing me, trying to get me to write glowing things about Obama, when I don't like him due to his appalling behavior. They've also repeatedly been trying to get me to write glowing things about corrupt, horrible Hillary Clinton and endorse her on this site. It's not gonna happen. I'm not voting for or endorsing Hillary Clinton.
This harassment has happened in tandem with deranged, crazy Madonna sending her depraved Kabbalah Center lunatics they dub "chevre" to confront and harass me and my family on a regular basis (I have mobile phone photos of them taken during the stalking, threats and harassment, among other things). For years they've constantly stalked and come up to me in public in a threatening manner demanding to know about the copyrights and patents I'm working on.
Madonna even got a lawyer to do so in a very disturbing incident that was a threat. What kind of depraved person pays a lawyer to threaten an innocent person, demanding they better give up the rights to copyrights and patents they are working on or else. That's the kind of ugly, unmitigated greed pouring out of these lazy, shiftless losers in Hollywood. They want other people to do all the hard work while they sit on their lazy, leathery backsides waiting to steal the products of people's labor.
Madonna claims she is in the Italian "Illuminati" whose criminal ways she has brought to Hollywood, making reference to it in interviews and songs. Additionally, Madonna has indisputable financial ties to the Italian American mafia via business partners, an ex-boyfriend (Chris Pacello whom she is in business with), a relative who went to prison for threatening to kill actor/producer Steven Seagal for a share of his lucrative copyrights and the aforementioned private investigator Anthony Pellicano who is a made member of the Colombo family (a part of the Italian American mafia). Both the Italian "Illuminati" and the mafia are thieves that rob hard working people via coercion, death threats and violence, rather than finding honest, gainful employment.
Obama Administration Invades My Privacy And Harasses My Family In The International Community
As stated above, I have not wanted to be in America for Obama's presidency and left twice (which resulted in members of the Obama Administration following and approaching me with distressing speech in the international community, which constitutes criminal violations of U.S. and international law). However, the Obama Administration has been trying to maintain this false, strange charade that I've been in America throughout his presidency, when I have not been.
I don't know who the Obama Administration thinks wants to live under its evil, crazy, perverted human rights abuses. So many times I felt like I was being held hostage by the Obama Administration. I was repeatedly hit with dirty threats from them about leaving America. They also stole my money via fraudulent foreclosures and mortgage scams (described below) in bids at trying to bankrupt me, so I couldn't afford to leave and take my physically unwell mom (she has Guillain Barre and heart problems caused by the threats, harassment and assault in this case) and our things from Miami, Florida (there are expensive shipping fees to transport my work files, books and discs, as well furniture and other household furnishings through/across the Atlantic).
For those of you who think Obama doesn't know what's going on, he has repeatedly plagiarized this website, stealing items from TIME STAMPED, published articles, later attributing them to himself in speeches and interviews. I will release a comparative list with excerpts regarding the times he has done this, as a part of my forthcoming documentary on this case.
Not only has the Obama Administration been invading my privacy and publicly using the contents, as mentioned above, they've been harassing my family and friends, who have nothing to do with my work. However, the Obama Administration and Kabbalah Center has been doing so to be nasty and abusive in trying to get their way, regarding the criminal thefts of copyrights and patents. Several of my family and friends were fired from their jobs at different, unrelated places in Miami and South Florida, among other places, after Obama's FBI demanded they engage in illegal activity against me that they refused to do, because it is quite depraved.
The FBI wanted them to turn on me and get very abusive, but they refused to do what was asked, as it is sick and evil. It is an FBI and CIA technique regarding "isolating" the victim as a "primer" to aid in getting something from them (in my case stealing copyrights and medical patents from me) and then destroying the person.
It entails the FBI or CIA contacting the family and friends of a person and making the sick abusive requests, along with threats against them and their children to cooperate in abusing their loved one in order to assist the FBI/CIA in their abuse campaign against the person (published U.S. government records show they did this to Martin Luther King Jr among others, proving the FBI has not changed one bit from the time of the Civil Rights era in the 1960s, where blacks were horribly abused by them). What a disgusting, reprehensible government administration. I firmly see why the Obama Administration is so hated in the world (especially the FBI and CIA, two agencies I want nothing to do with, as they have shown themselves to be criminals).
The FBI did this because they were of the belief it would assist them in stealing my newer, unreleased copyrights for the illegal benefit of Hollywood and the government, as I have stopped sending items to the Library of Congress/Copyright Office to be registered for copyright (as well as unreleased forthcoming patents for pharmaceutical drugs I've authored).
I stopped sending items to the Library of Congress/Copyright Office after one of Madonna's Kabbalah Center members, who is a songwriter, bragged to me that Madonna has a contact in the Library of Congress/Copyright Office that she pays to illegally make copies of other people's unreleased copyrights and send them to her for illegal use, before the copyright owner releases it in the marketplace. I also saw proof of it actually happening. Madonna is a complete loser and criminal.
Obama Administration Criminally Follows And Harasses Me In Britain And Illegally Approaches My British Family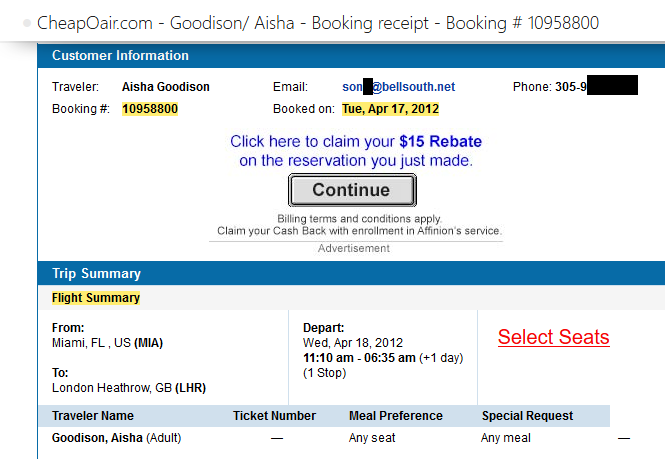 Email screenshot of my ticket receipt for 2012 trip to London, England from Miami, Florida
I went to London in April 2012 trying to start a business, after I was blacklisted by Madonna and company in Miami, when they damaged my entertainment company Sonustar and later when I tried to lease real estate space for my store and restaurant (the trip turned into six-months due to the Kabbalah Center approaching real estate owners in London over me trying to lease space for my business).
In Miami, I would visit places (albeit with members of the Kabbalah Center stalking me) and the retail space owners would say yes. Then, I'd call them the next day to arrange payment and to sign the lease, but after being contacted by Madonna's Kabbalah Center and those aiding in her criminal behavior, people had mysteriously changed their minds and began refusing to lease retail space to me. Madonna's Kabbalah Center began doing the same thing in London, England, in criminal violation of the law, which damaged my business interests. I also got very sick on that trip due to stress from Madonna's Kabbalah Center cult's sick, criminal behavior.
It was revealed in the Anthony Pellicano case, they did such things via stalking and illegal wiretaps, then threatening business owners not to do business with the person the Hollywood celebrity is targeting. One of Anthony Pellicano's other clients, Rupert Murdoch, who has infringed some of my movie copyrights at the 20th Century Fox film studio (as well as stealing published articles from this site and using them in the Wall Street Journal and in The Sun UK newspapers he owns), also does the same things to rivals he tries to financially destroy to steal their assets such as copyrights, trademarks and patents (Senator Demands FBI Investigate Rupert Murdoch For Hacking Rival & Stealing Their Copyrights).
Obama Administration Showed Up At My Aunt's House While I Was Out in Central London And Began Harassing Her
The Obama Administration showed up at my aunt's house in London and began harassing her. My aunt is a retired school teacher in her 80s, who is suffering from Parkinson's. My aunt was a government chemist in Jamaica, who tested pharmaceutical drugs to ensure product safety regarding pharmaceuticals shipped to the island for sale by foreign drug companies.
She then immigrated to London, England and began teaching at a British school. After 30-years of teaching thousands of British children at the same school, many of whom came up to us in public when I took her out, to ask how she is doing and tell her about their lives and children, she now spends her time at home due to the progression of Parkinson's. However, that didn't stop the Obama Administration from targeting my elderly aunt sick who has debilitating Parkinson's, due to the government's vile campaign to steal copyrights and patents (and to terrorize me into coming back to America to help them save face).
My aunt was very shaken and distressed by the whole thing. I could see it on her face as she told me about it. They are a damn menace to society and utter trash targeting a sick old lady. They are the definition of human garbage. I'd like the Obama Administration to tell me, where does it state the United States of Britain on the world map. And even if that incident had occurred in America and not Britain, it would still be a federal crime of the highest order under U.S. law, as the U.S. Constitution and U.S. Code makes no allowances for harassing and threatening innocent, elderly sick people, whose relative you are illegally targeting over copyrights and patents you are trying to steal.
No warrant, no nothing, just turned up on my aunt's doorstep in London, England like deranged criminals behaving like imperialist, arrogant, nasty, mean-spirited psychopaths, in conduct orchestrated by FBI Director Robert S. Mueller at the FBI, with clearance from then U.S. Secretary of State, Hillary Clinton, at the State Department, who is responsible for international matters as it relates to other countries. They also hacked into the computer connection at my aunt's house in London, England, from America, which is an international crime.
They had no legal authority to be there or in Britain with this deranged, illegal behavior, in trying to intimidate and terrify a sick old lady, whose niece they are obsessively stealing intellectual property from. They must feel like such big men bullying and terrifying a sick old lady. Once again, they are human garbage and I denounce them. They are a bunch of depraved cowards and bullies, who were clearly raised by animals and savages to do such an evil thing to a sick old lady. They are an embarrassment and disgrace to the U.S. government. They are not worthy of the office. The American people did not elect Obama and his administration to do such evil and deplorable things.
In a separate incident while I was in London, my elderly mother, who walks with a cane, was attacked in Miami, Florida in a Chase Bank by a member of Madonna's Kabbalah Center cult, who had stalked her there (read more about it here).
Obama Administration Harasses Me In London Computer Cafe
In the summer of 2012 while I was out and about on business, I stopped in a South Kensington computer cafe to check on this website (Judiciary Report), as well as the results of the London Olympics track and field races for the day. A woman from the U.S. government, who spoke with an American accent sat next to me as I typed on this site in the full London computer cafe and began harassing me, repeatedly demanding to know "When are you coming back to America!" She kept stating it and people began staring.
She also aggressively began demanding I vote for Obama in the 2012 presidential election and endorse him on this website I was typing on. Her behavior, like that of the Obama Administration, is crazy. I stopped answering her after a few seconds, annoyed with the foolishness, stalking and harassment. Who do they think they are stalking, confronting and ordering people who have freewill to vote for who they state. That's not a democracy. She acted like she was there to retrieve a runaway slave that was the property of the United States government like in slavery days.
I speak to and joke with Americans in the international community who come up to me. However, if it is someone from the Obama Administration I have nothing to say, as that is aggravated stalking and harassment from an unhinged government administration breaking the law.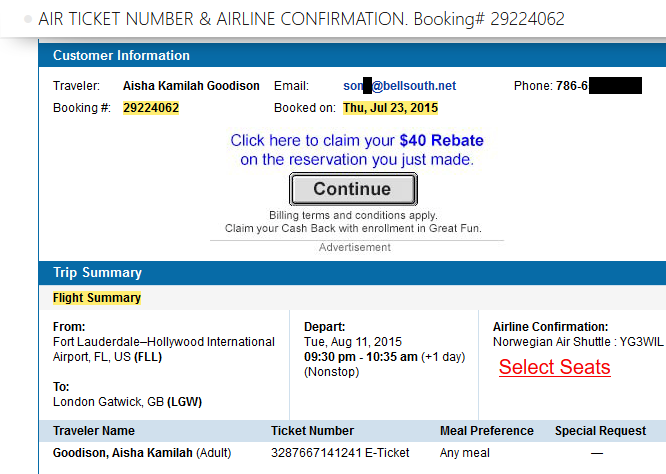 Email screenshot of my ticket receipt for 2015 airline ticket to London, England from Miami, Florida
Obama Administration Harasses Me In London Park
On December 21, 2015, I had a peaceful and pleasant night walking and shopping on Oxford Street in London. Then, I walked down adjoining Park Lane, looking at the stars and all the pretty Christmas lights and well decorated Christmas trees a number of hotels and restaurants had placed in front of their properties. I was having a nice, peaceful night enjoying the beauty of London. No one was harassing me (the British people have always been kind to me and I love them for that) and I wasn't bothering anyone.
Then, I went to a fair in the park. Out of nowhere, a man dressed as a security guard with a big dog starts following me into the fair. He wasn't wearing the same security guard uniform as the other guards in the park, who were all German or English (it was a German fair that had traveled to London). Of all the people in the park, this guard followed and approached me. I wondered why he wasn't dressed like the other guards, why he had a massive dog, why he spoke with an American accent and why he followed me in particular. When he started speaking I realized he was from the U.S. government. This prompted me to ignore what he said and I walked off to another part of the fair away from him. Another waste and abuse of U.S. taxpayer money.
Kabbalah Center Cult Members From Miami Approach Me In London's Hampstead And Highgate
A week after my birthday, after not having to deal with idiotic Madonna's madness for months, on November 14, 2015, three members of Madonna's Miami Kabbalah Center approached me at two places I frequent in Hampstead and Highgate (London) in two incidents about an hour a part and began harassing me (every year in America since the case began Madonna's Kabbalah Center has harassed me in public on my birthday on her behalf, which psychologists attribute to mentally deranged stalkers targeting people on special days in their lives, but in 2015 they were unable to do so in London, because I celebrated with my Aunt at her house, where she'd ordered Chinese food and bought a birthday cake for me.
Read about the harassment that ensued a week after my birthday, because clearly their year is not complete unless they do some evil crap like this: Madonna And Kabbalah Center's Stalking, Copyright Theft And Harassment Illegally Extends From Miami To London In Criminal Violation Of U.S. And International Law.
Obama In London's West Hampstead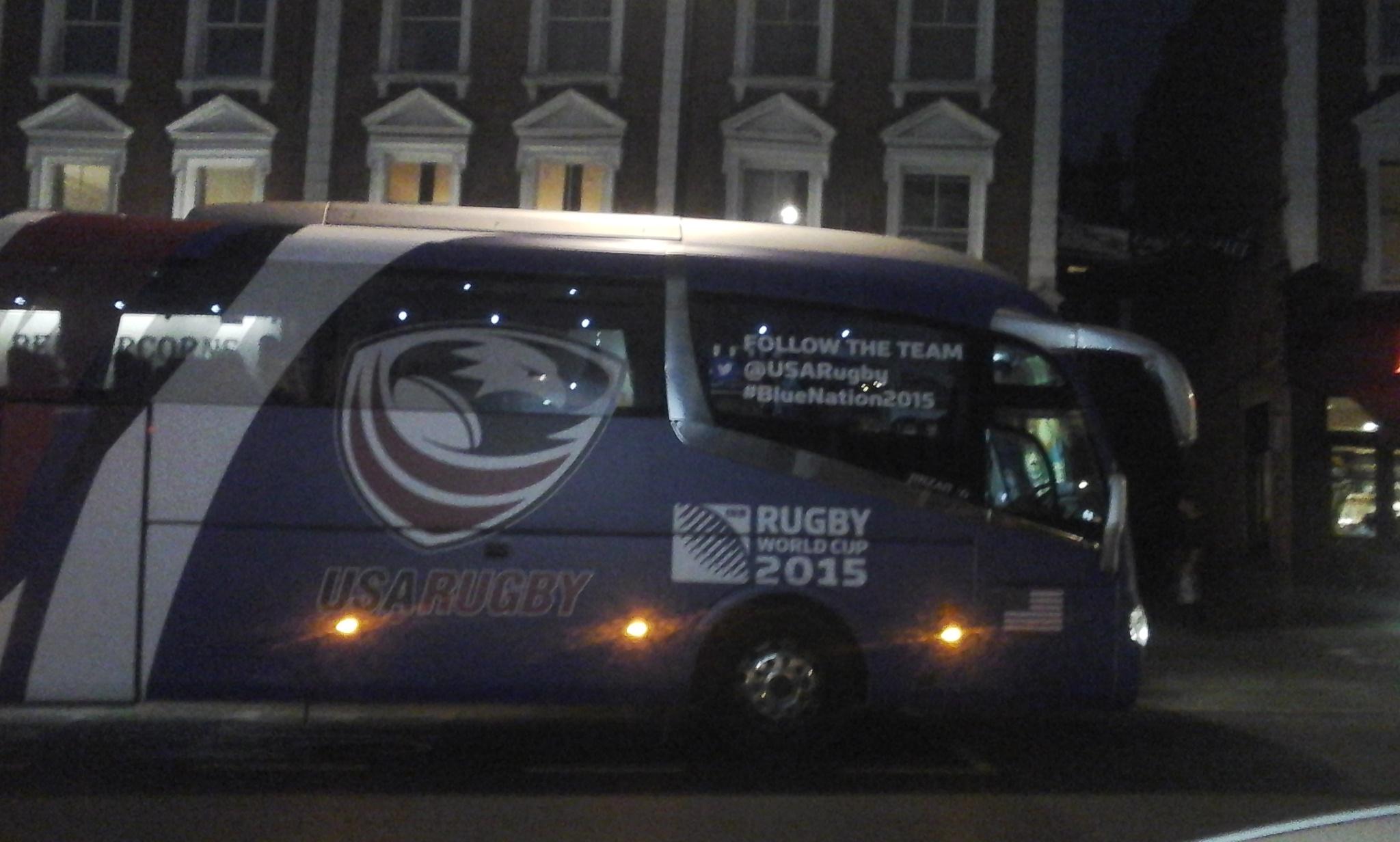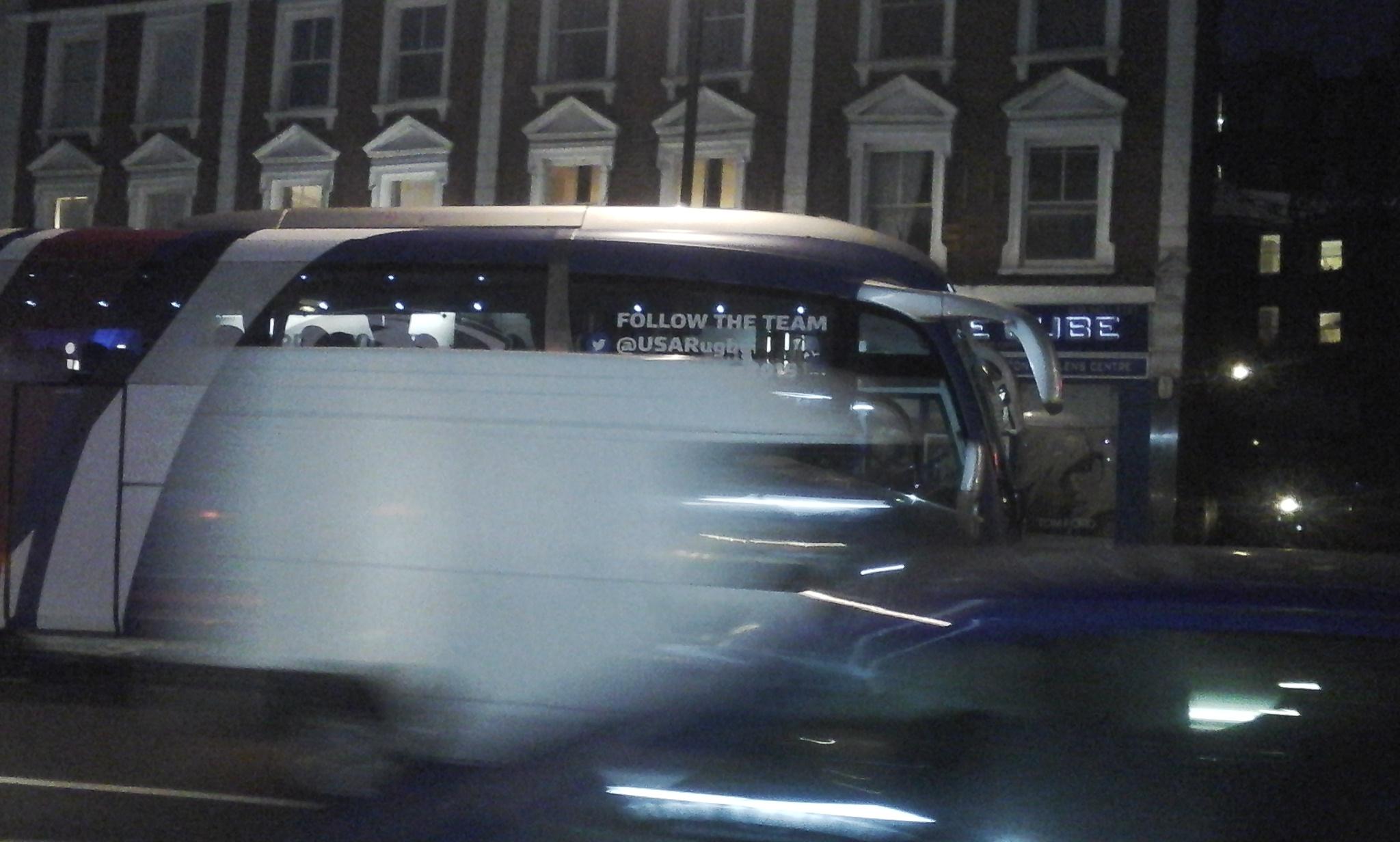 Photos of the U.S. Rugby bus in West Hampstead (London)
Over the years I have spent quite a bit of time in Hampstead and Highgate. They are two of my favorite places in England. Hampstead and Highgate are not central London with all the major attractions tourists and Britons alike love, but I love spending time there. They are two quiet, leafy historic old villages.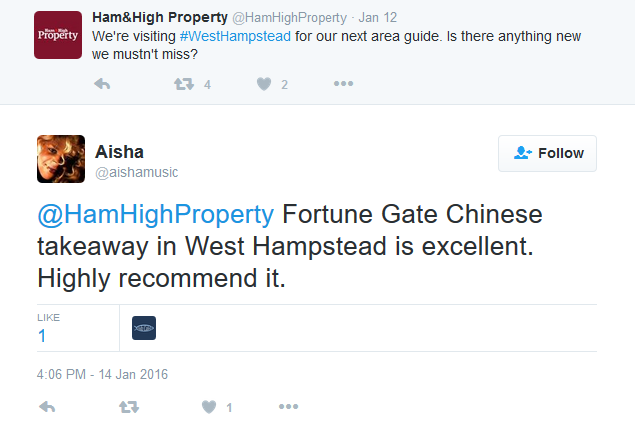 Tweet from my Twitter page dated January 2016 about West Hampstead. Obama went to West Hampstead three months later.
On October 3, 2015 I was having dinner at a table outside/in front of a restaurant in West Hampstead. Shortly after I ordered my food, then started eating, the U.S. Rugby team bus pulled up. A few of the occupants got out for food. I started taking a few pictures of the bus for posterity. However, when I started to take pictures of the bus, the driver looked at me with this shocked expression on his face and sped off. I thought that was weird, as he was sitting there for several minutes, but didn't speed off until he saw me take the photos (LOL).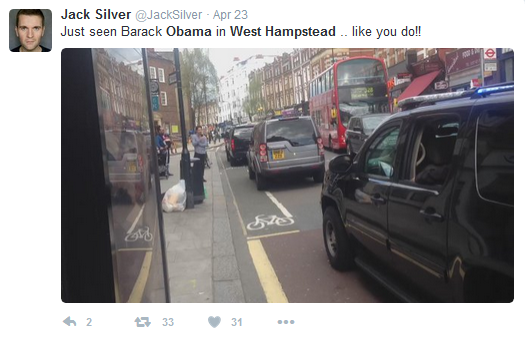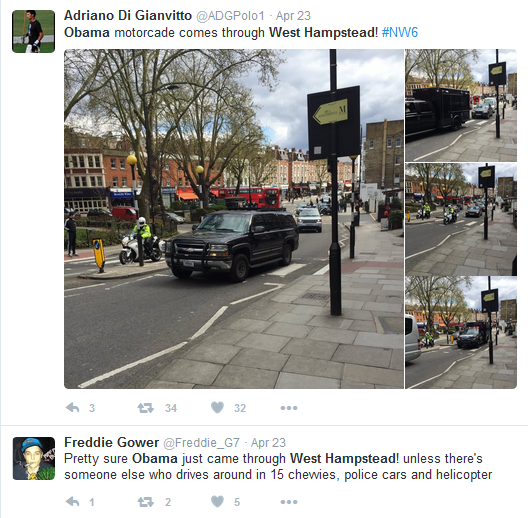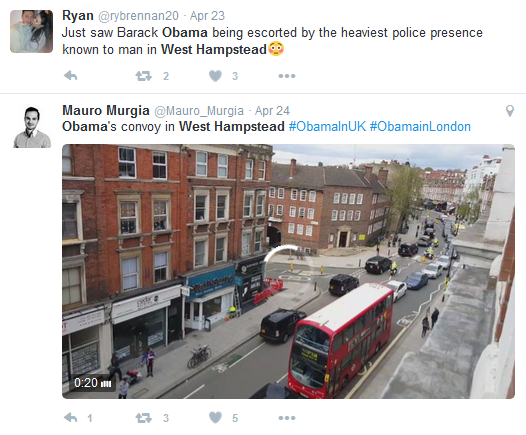 People in West Hampstead posting about Obama visiting the area in April 2016 and wondering why, as it's not a tourist spot and it's not near the U.S. embassy
I've even posted about West Hampstead a few times on my Twitter page. Shortly after one occasion of doing so, President Obama's motorcade caused a commotion going through West Hampstead. Once again, it's not the tourist part of London and far from the U.S. embassy. People began tweeting about Obama being in West Hampstead and wondered why he chose to visit, as it is not central London where dignitaries usually go.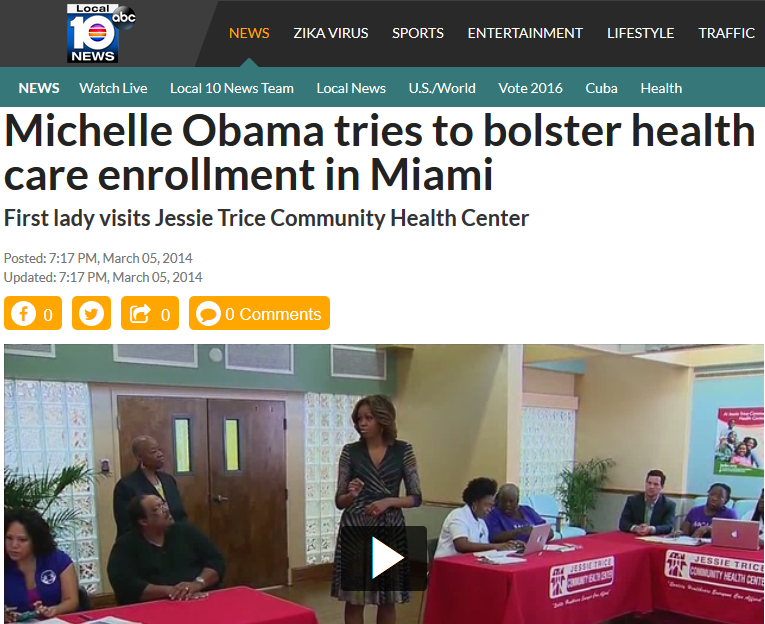 A screencap from the Miami WPLG news channel website http://www.local10.com
Side Note: There is a medical center in Miami that I went to once called the Jessie Trice Community Health Center. On second occasion I called them about another appointment. Months later in 2014 Mrs. Obama went to the Jessie Trice Community Health Center and gave a speech to pitch ObamaCare. I was surprised she went there, as it is not the main medical facility members of government usually visit. Prior to Michelle Obama's visit, I'd written articles against ObamaCare on this site for a couple years. The Obama Administration even had someone harass me over the Judiciary Report articles on ObamaCare (Experts State Obamacare Website Hacked Just As This Site Previously Stated). So much for democracy and free speech under the Obama Administration (sarcasm).
On another occasion, two lyrics from a 2002 copyrighted song I wrote that was on AishaMusic.com for years (until recently, as I am revamping the site with new music), ended up in one of Michelle Obama's later speeches as first lady, verbatim years later, which constitutes plagiarism, something Mrs. Obama had done before regarding the words of Saul Alinksy. It's a song I wrote for people with HIV and AIDs called "Why Did This Happen To Me" written based on how I imagined a disease sufferer's perspective would be. I do not have HIV or AIDS. However, I have written forthcoming pharmaceutical patents regarding HIV and AIDS that the Obama Administration keeps harassing me over.
Obama Administration Follows And Harasses Me In My Homeland Of Jamaica Via Hacking And Drone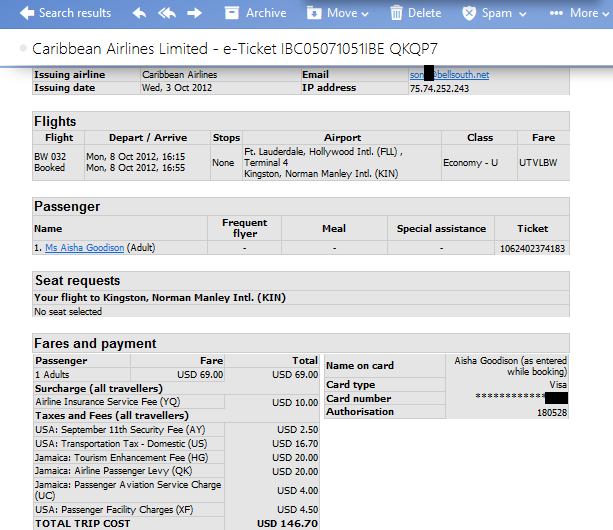 A snapshot of the email receipt/confirmation of my airline ticket from Miami, Florida to Jamaica in October 2012
In September 2012 I made plans to return to my homeland of Jamaica. In October 2012 I went to Jamaica trying to get away from the depraved behavior of the Obama Administration and Hollywood. And they illegally followed me out there. When the plane landed in Kingston, Jamaica, the U.S. military was on the tarmac waving at the plane, which I didn't think much of at the time. They had just flown to Jamaica for a joint military exercise with the Jamaican government. I'm not against world governments having joint exercises.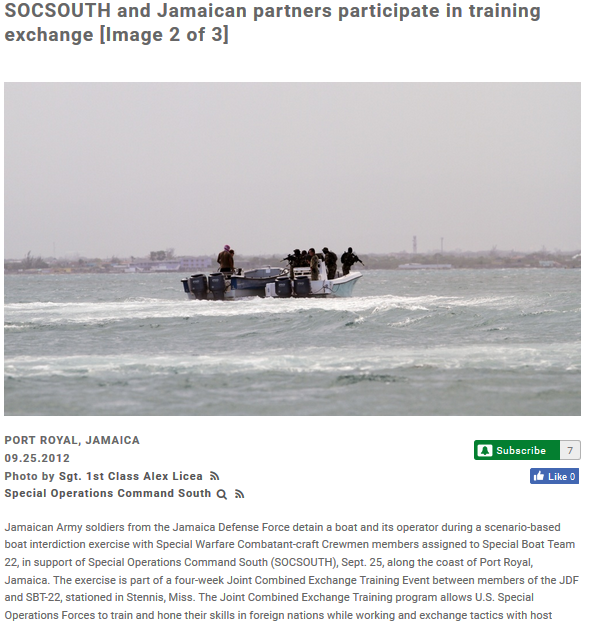 Snapshot of article regarding the Obama Administration flying out to Jamaica to do joint military exercises with the Jamaican government
However, the first morning I was there in my dad's quiet, middle class, residential neighborhood, I woke up to the sound of a U.S. military plane, that had deviated from its course, flying low and loud over my family's home...repeatedly. I asked when this started and was told that very first morning I was there (in all the times I'd stayed at my dad's house that never happened before so it stood out). It happened two more days in a row. I was feeling ill with terrible headaches and the nausea that accompanies it, due to the stress related harassment from Hollywood and the Obama Administration. So, I was trying to rest and the loud U.S. military plane kept waking me up three days in a row, repeatedly flying over the house like a dodo bird.
Those types of planes are fitted with spy drones to illegally sweep up computer and telephone data (and sometimes other types of drones, just ask crazy, drone loving Hillary Clinton who was Secretary of State under Obama at the time, who has a penchant for illegally sending drones over people's countries). The U.S. military plane was flying low and loud. It caused the television in the living room and computers to shake in the house, making a strange vibrating noise like something was targeting the electronics.
Then, my dad had to call a computer technician, because his computer was hacked to the point of inoperability...as was my laptop. My dad's phone was also illegally wiretapped. The phone started making annoying squealing and clicking noises and sounds of static, all associated with wiretapping, making the phone difficult to use (all things that had also begun happening to my phones in Miami when the case started).
My dad has been active in Jamaican politics for decades. He even went to the United Nations with former Jamaican Prime Minister, Michael Manley, who did great things to help the poor in Jamaica. When I was a child my dad, who would baby-sit me after school because he is a radio personality who worked in the evening and at nights, while my mom worked at the Jamaican Power Service, would sometimes take me to political meetings with him. I'd quietly sit in the corner while the meetings on how to improve Jamaica and help the nation's poor, were conducted. During one of the meetings, Prime Minister, Michael Manley, my dad's friend, walked into the room and said hello to everyone and asked how everyone was doing. He was a nice, charismatic man.
My dad always instilled in me that I should help the poor and the sick. He has devoted his life to it in Jamaica. For 23-years my dad was even chairman of a Jamaican high school in a low income district. He did the job for free. He did his best to make sure students graduated. He even went to the homes of troubled students or those who had fallen behind in their lessons. He would talk to their parents about how to best help them graduate. Others who were not headed to university, my dad would steer into trade schools to become mechanics, repairmen and plumbers, among other trades, so they could earn decent incomes and support their families. He even signed all the graduating students diplomas. There were days near graduation time, where I would watch as my dad meticulously signed by hand over 500 diplomas in his finest penmanship.
Yet this is whose house the Obama Administration, on the orders of FBI Director Robert S. Mueller and Hillary Clinton, kept doing invasive, disruptive, loud flyovers, as well as computer hacks and wiretapping. It can only be described as imperialistic, disgusting and disgraceful. The Obama Administration was well out of line to do such a thing. It was also quite deceitful, as that's not why they were supposed to be in Jamaica.
My dad is one of Jamaica's most famous citizens. He has served Jamaica in many charitable endeavors for decades. He is known on the island for being a tireless charity worker. He is semi-retired and trying to rest and live a peaceful life in our homeland, where he has lived all his life, but because an imperialist administration is obsessed with spying on an innocent person to steal intellectual property and science patents, to help their lazy, degenerate cronies in Hollywood and the business sector, an innocent elderly man's life was disturbed and disrupted. What kind of people do something like that. It is evil and wicked.
The aforementioned misconduct on the Obama Administration's part is a grotesque waste of the American people's tax dollars, for illegal maneuvers they did in Jamaica, conducted by the Obama Administration's State Department, headed up by corrupt Hillary Clinton, the woman whose dirty private investigator, Anthony Pellicano, I gave the FBI documents and testimony against 7-years prior, landing him in prison (where he currently sits). By the way, Hillary Clinton is a pro at making U.S. taxpayer money criminally disappear. The U.S. Inspector General reported $6 billion dollars disappeared from the U.S. State Department while Hillary Clinton was in charge of it. Just like $6 billion dollars in donation money disappeared from funds people and companies all over the world donated to the Haiti earthquake relief fund that the Clinton Foundation brazenly stole.
What kind of horrible way is that for the Obama Administration to represent the U.S. government in the world? The American people did not elect them to do such things or waste American taxpayer dollars in this manner. The Obama Administration has absolutely no excuse for their appalling behavior. The Obama Administration is so far gone and crazy at this point it is alarming. No boundaries or decency. They do whatever evil and depravity comes to their minds. They spit on other nations' sovereignty and solitude to terrorize and rob innocent people. People are not bothering you and you are going into foreign countries violating the law terrorizing, harassing and abusing innocent people, while trying to destroy people's families and relationships. What kind of mean spirited, evil, hateful people are you.
Former U.S. Federal Reserve Chairman, Alan Greenspan, recently called the Obama Administration "the crazies" and it is with good reason, because they are. Politician and former U.S. diplomat Alan Keyes called Obama "abusive" and "an abomination" and he is correct. Politician/doctor/inventor Dr. Ben Carson called Obama "a psychopath" and he too is correct. Michelle Obama and Hillary Clinton talk about taking the high road stating "when they go low, you go high" but they and their husbands live on the low road. This case among others is proof of that.
Side Bar: when I had moved into a house we bought in quiet, middle class, residential neighborhood in 1998 called Miami shores, there wasn't helicopter activity. However, when the case started years later, a government helicopter was flying low and loud over our house and block on a weekly basis. It was highly disruptive.
Much like one morning I went for a walk along Miami Beach, which is far from Miami Shores. There were a couple dozen people along the beach. A government helicopter starts following me along the beach (never mind the helicopter didn't follow anyone else on the beach). I stopped and started staring up at it, which caused the helicopter to slow down and start circling over me like a dodo bird. When I pulled out my phone to take a picture of it, the helicopter quickly flew away.
There was also an incident with a federal agent in a white SUV sitting on our block day after day in my former Miami Shores neighborhood, which ticked off all my neighbors, who called the cops. The police showed up and approached the white SUV. A man stepped out and flashed a federal agent badge, causing the police to stand down. My neighbors were not amused.
There was also an incident with a limo insanely circling our block over and over again, then parking in my driveway for a long time. My neighbors started calling asking what was going on, as it is a quiet residential street. However, a nutty celebrity was sitting in the limo engaging in stalking.
Victimized By Fraudulent Foreclosures And Mortgage Scam
My first house in Miami shores my dad gave me the down payment to buy when I was 22, was unlawfully put into foreclosure by Washington Mutual using the law firm they hired called the Law Firm of Marshall Watson, who later got into trouble with the government's State Attorney for illegally putting homes into foreclosure that were not supposed to be foreclosed on, via robo-signings through Miami judges like Jon Gordon.
I ended up having to hire a lawyer, Timothy Kingcade, who for very questionable reasons gave me bad, financially costly advice the Florida Bar later censured him for in writing. Not knowing better at the time, I did what he said. I went to him to get my house out of foreclosure. However, he pulled a scam on me after Madonna's Kabbalah Center contacted him. They wanted my house gone, because it was worth $500,000, due to me having renovated and the house values having dramatically gone up fairly quickly after I bought it. They feared I could liquidate/sell the house and hire a lawyer to defend my copyrights from Madonna and company's brazen thefts (lawyers were quoting me $250,000 at the time).
They had Kingcade tell me he was working on the case, but he kept stretching it out wanting it to destroy the equity in my home on their orders (the bank kept returning the payments I sent). He tied up the house in litigation, then emails me stating come into his office for a visit. He tells me I have to file Chapter 7 bankruptcy to save the house. I didn't want to do so, but he tells me it is the only way, charging me nearly $1,000 to do so.
Then shortly after, he comes back to me again for more money stating I have to file Chapter 13 bankruptcy because "the bank obtained a sale date" to auction off my house. I was confused and angry, because he stated he was saving the house. He told me I had no choice. So I paid him to file Chapter 13, which doubled my mortgage payments.
When I look at the statement, the bank had added massive fees and taken out over $215,000 in equity from my home, adding it to my $135,000 mortgage. Then the Village of Miami Shores, represented by Richard Sarafan of the crooked law firm Genovese Joblove and Battista stole $31,000 out of the house claiming the roof was painted the wrong color - stating it should have been painted white, not terracotta. It was one of the craziest, most corrupt and fraudulent things I'd ever heard in my life. The whole thing was a criminal scam from start to finish to steal the cash equity out of my house, out of fear it would be used to protect my copyrights in court.
The second lawyer I hired to try to save my home started engaging in corrupt behavior after I paid her nearly $1,000. Anna Hernandez Yanks, was contacted by the Kabbalah Center as well, then began running amok after she had begun filing the correct forms in the case. Out of nowhere, she failed to show up for a crucial hearing and didn't file the proper paperwork, which could have cost me my house. The Florida Bar censured her as well for her misconduct.
I had to quickly sell the house to get out the remaining equity, because the bank was trying to steal the remaining cash in the house as well. So much for "the American Dream" which at this point I seriously question. "The American dream" is a lie. Madonna, her depraved cult and those in government aiding and abetting their crimes proved it.
Fed up with the whole thing and being robbed and exploited left right and center, I went online on this site and called for a boycott of Washington Mutual and it collapsed within 2-years (Washington Mutual Collapses Seized By Government). The judge in the foreclosure case, Jon Gordon, who did the "robo-signing" foreclosure, later emailed at this site trying to state he is a good judge, after I slammed him in this article: Judge Jon Gordon. However, many cases, such as ruling against a sick child, shows he is not.
Madonna's Hacker Randy Vaughn Hacks Bank Placing Sick Newscaster's Home Into Foreclosure When I Leased It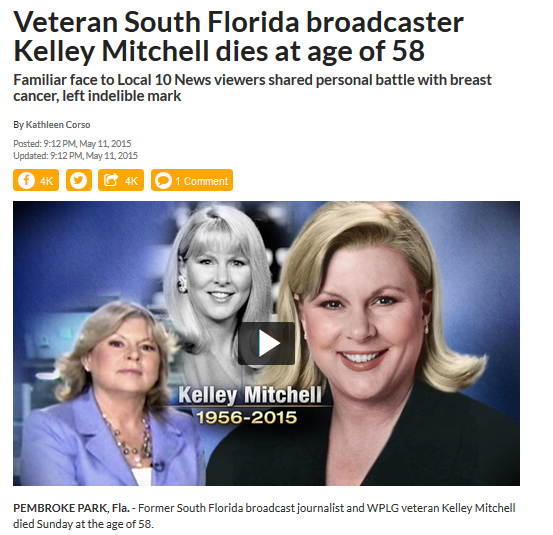 Screencap of local Miami news site announcing Kelley Mitchell's death in 2015
I leased another home in Miami Shores, after selling my house. After I signed the lease contract and was writing the check for $6,000, I asked who to make it out to and the realtor said Kelley Mitchell. She was a local news anchor woman on WSVN Channel 7 in Miami. She initiated litigation against WSVN after she was fired when she developed breast cancer. Her appearance changed due to being ill in the 1990s. It was wrong of them to fire her for that. The matter was settled.
Mitchell moved out of her home and bought another bigger property in the area. I leased her former home. Within 5-weeks of me moving in and expressing an interest to buy the home from Mitchell, her mortgage account was hacked and placed into foreclosure. I was served foreclosure papers on Mitchell's house, by a rude process server, who insulted my hair, in an incident that was racially based.
I called Mitchell about the foreclosure, who then called her lawyer. Mitchell's lawyer discovered some computer issue led to over $12,000 of payments being stripped away from her mortgage account and applied to another mortgage account...in an act of computer hacking by Madonna's hacker Randy Vaughn. Mitchell brought me all the paperwork from her lawyer showing the cancelled checks the bank was sent, as well as a letter from them acknowledging something strange occurred that removed $12,000 of her payments and placed them on another mortgage, unlawfully sending her home into foreclosure.
Through hacking, they fraudulently put a breast cancer sufferer's house into foreclosure to harass me, hoping it would lead to an eviction while I was there. The Kabbalah Center are nasty, despicable, demonic, hateful people. Mitchell succumb to cancer last year.
Madonna's Kabbalah Center Criminally Interferes With First Guaranty Mortgage Corporation Loan
My mother and I applied for a mortgage with First Guaranty Mortgage Corporation in 2014 and were approved. We chose a house in Miami, placed a down payment and began the mortgage process. Madonna's Kabbalah Center began making threats of derailing the mortgage...and they criminally did through fraud. A known member of the Miami Kabbalah Center being loitering outside the property and smirking at me when we went there for appointments, such as mortgage inspections and to meet with contractors as First Guaranty Mortgage Corporation instructed.
First Guaranty Mortgage Corporation and their appraiser Coester VMS scammed us out of thousands of dollars and 1 DAY before closing, derailed the loan in a discriminatory manner. They derailed the house purchase by undervaluing it by $20,000. We qualified for more than the loan, but First Guaranty Mortgage Corporation strangely argued that Coester VMS appraisal is way less than the seller, Chase Bank and significantly less than the state's MLS value. The whole thing was a scam to waste and rob us of our money and cost us the home. The house was a foreclosed property with equity in it. With renovations using our money and extra from the bank, it would easily be worth $100,000 more than we agreed to purchase it for.
My realtor had just given birth to a baby (that she carried to the house for appointments) and she lost thousands of dollars in commission after 4-months of massive paperwork and trips to the property, when First Guaranty Mortgage Corporation stretched the whole process out and called it off THE DAY BEFORE CLOSING (signing and taking the keys to the property purchased). It was done to be nasty and ugly. And they stretched it out from September to Christmas. They fraudulently cancelled the loan days before Christmas to be nasty and evil, after having approved it in writing months prior.
My realtor was suspicious of First Guaranty Mortgage Corporation after a while and began asking for an appraisal of the home to be done immediately. She told me to ask them to order the appraisal in October, but First Guaranty Mortgage Corporation refused, opting to stretch out the process for months, causing us to spend thousands of dollars more in what could have been avoided.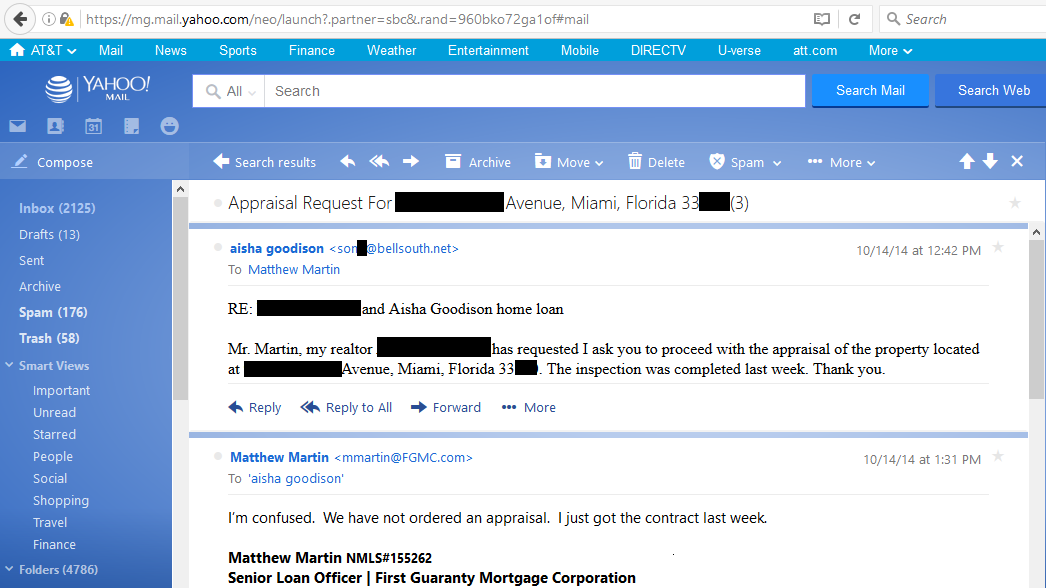 Here is the email of First Guaranty Mortgage Corporation senior loan officer Matthew Martin refusing to order the appraisal that I later paid $500 for at Christmas time, 1 day before they derailed the home loan through fraud in tandem with Coester VMS
Madonna's Kabbalah Center got upset that I was acquiring the valuable house and criminally tampered with the mortgage loan process, just like they tampered with the mortgage on my first home via hacking and then Kelley Mitchell's loan via hacking at the property I leased from her. The American banking system has become quite corrupted that a sick cult can do such criminal things three times in a row to three different properties, via hacking.
I threatened to sue over the matter and First Guaranty Mortgage Corporation sent me a strange letter recalling the loan declination letter on that particular house, but the house contract was already cancelled by the seller, Chase Bank, after waiting 4 long months for First Guaranty Mortgage and Coester VMS to complete the loan they questionably botched:

First Guaranty Mortgage Corporation executive Kelly Kuber emailing me to rescind the declination letter on the house, but it was too late, as the seller Chase Bank, cancelled the contract due to First Guaranty Mortgage Corporation stretching out the loan process for 4-months then coming in with a criminally low appraisal via Coester VMS to derail the loan deal. This occurred due to Madonna's criminal interference.
I sued regarding the matter. They ignored the lawsuit and I obtained a default judgment of over $75,000. First Guaranty Mortgage Corporation retained questionable attorney Jane Muir of Gersten & Muir to try to get the default judgment reversed. Most say it is a long shot, as courts usually don't reverse default judgments under these circumstances. However, due to questionable behavior in tandem with Judge Eric Hendon, the default judgment was reversed.
Miami lawyer Jane Muir of Gersten & Muir
Then, Muir corruptly got Judge Eric Hendon to throw out the case stating he told me to consult a lawyer and defamed me in court stating I did not. However, I emailed a copy of the lawsuit to my dad, who sent it to an accomplished attorney, who advised me on what to do. There was nothing wrong with the lawsuit I filed when Judge Eric Hendon corruptly threw it out. I sued under the correct laws. His only excuse for throwing it out is he told me to consult with an attorney and I did not, which was a complete and utter defamatory lie on his part. I have proof.
Congress gives litigants the right to appear pro se (without a lawyer), as section 1654 of title 28 of the United States Code: "In all courts of the United States the parties may plead and conduct their own cases personally or by counsel as, by the rules of such courts, respectively, are permitted to manage and conduct causes therein." Therefore, Judge Eric Hendon criminally violated my rights and defamed me in a packed courtroom, stating I did not consult with an attorney as he had ordered me to, when I have email proof and witnesses proving I did. What an egregious and criminal abuse of his post as judge.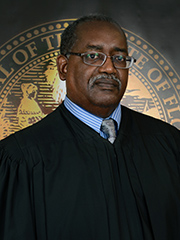 Miami judge Eric Hendon
First Guaranty Mortgage Corporation also got Muir to threaten me over these articles they want removed from the internet as they expose their criminal behavior: Discriminatory First Guaranty Mortgage Corporation's Partner Coester VMS Real Estate Appraisers Sues Virginia Board For Well Deserved License Declination (Ban) and Select Mortgage Companies In America Such As First Guaranty Mortgage Corporation Are Asking Consumers Their Race In Loan Applications Then Using It To Discriminate In Denying Loans and Boycott First Guaranty Mortgage Corporation And Coester VMS Who Are Scammers And Con Artists Engaging In Discrimination While Ripping Off People Seeking Mortgages. It's not a good idea threatening me. I'll start new sites geared at your corruption that are a thousand times more incendiary than the Judiciary Report.
From the start, they were trying to bankrupt me on Madonna's behalf, after her Kabbalah Center criminally got involved and derailed the loan 1 DAY BEFORE CLOSING. Remember to boycott First Guaranty Mortgage Corporation and Coester VMS, as it is dangerous doing business with such unprofessional, corrupt people. For your own sakes, boycott Jane Muir and Gersten & Muir as well, as law firms like that will get clients into serious trouble and bring public disgrace on them.
This case regarding First Guaranty Mortgage Corporation and Coester VMS will be heavily featured in my December 2016 documentary "American Justice System Corruption" (it will feature many cases, both criminal and civil, immortalizing them and permanently remain online for free viewing in the public domain). Jane Muir and Judge Hendon are up to something very questionable and sinister this week, which I will include in the case, as under U.S. law and international law, it constitutes fraud and several felonies that I am squarely of the belief will land them under federal indictment at a future date.
I will include in the documentary, all items from this case, including documents and quotes from the judge and lawyers on the case. It will give the global public and lawyers and judges around the world a chance to look at the case, what was said and done and the terrible corruption that transpired. The public will also be able to decide for themselves. That documentary is brutal, but the public needs to see the kind of corruption taking place in the U.S. justice system, negatively impacting many people.
HIPAA Violations
I went to a doctor (general practitioner) in Miami and she was nice at first. She instructed me to return to her office for the standard medical follow up interview. When I went back two weeks later as she instructed, this formerly nice doctor, was wearing a Kabbalah Center red string bracelet on her arm she kept fiddling with and rudely demanding to inject me with a drug she refused to name, regarding back pain I was having.
I politely asked her if it was cortisone and she said no, but kept refusing to tell me what was in the syringe she repeatedly demanded to inject me with. She got rude and started repeatedly hissing her teeth at me, because I politely would not let her inject me with the substance she refused to name. I have allergies and I have to be careful. It is in my medical files (I even had an awful reaction to the medicine Topamax and developed potentially deadly metabolic acidosis from using it for two days under my doctor's orders). Yet here was this doctor, who had just joined the Kabbalah Center getting mad at me in an unprovoked incident and in the most unprofessional manner, for not letting her inject me with a drug she refused to name.
During a visit to a dermatologist in Miami in early 2015, the doctor went on for 15 minutes about the FBI. I couldn't believe it. I went there about my allergies affecting my skin (I have a genetic sensitivity to sunlight problem that can trigger an allergic reaction if I am not careful when outdoors). I'm sitting there on the examining table, my back giving me grief in pain, while the dermatologist goes on about the FBI for 15 minutes straight in what sounded like a rehearsed speech. He was told to recite this long 15 minute speech about the FBI to me. It was bizarre. Once again, I couldn't believe it. Then, he spent 1 minute on my skin allergy issue and what he prescribed irritated it.
These two doctors will remain nameless at this time, but I will name them at a future date. The FBI and the Kabbalah Center they are aiding and abetting in committing human rights abuses, are disgraceful. How has America reached this point that these incidents transpired in relation to someone's healthcare. How do you justify interfering in someone's healthcare. A person's medical care is private and sacred. Things like these don't even happen in third world countries. How many lows are you going to drag America to with this disgraceful behavior.
Madonna Illegally Steals Copyrighted Dress Design And Sells It To Dressmaker Of Her Ex-Husband's "Cousin" Kate Middleton In Violation Of The Law

CNN article about Kate Middleton and Madonna (http://www.cnn.com)
Madonna has been going around for years publicly claiming she is related to Kate Middleton, the woman who married Britain's Prince William in 2011. Madonna floated items to the press stating Middleton is her ex-husband Guy Ritchie's cousin (many times removed LOL). Madonna has known Middleton for over a decade. Ritchie went to Middleton's wedding.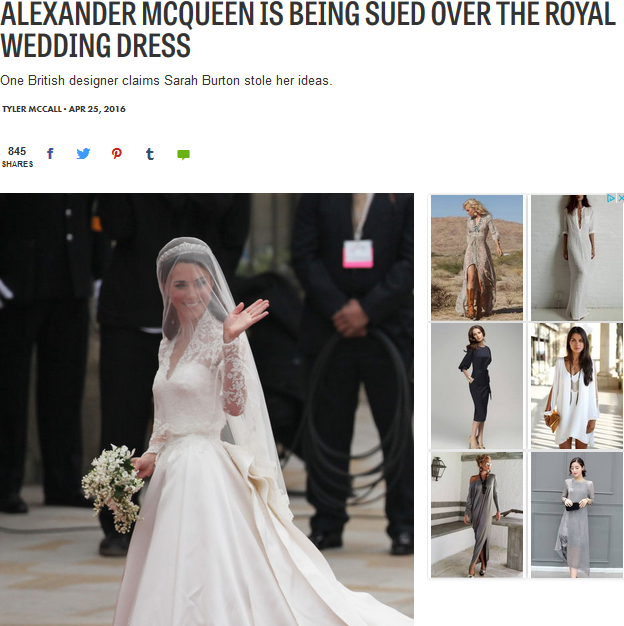 Article about lawsuit over Kate Middleton wedding dress (http://fashionista.com)
In October 2008, I successfully copyrighted many items with the Library of Congress in Washington, DC. Among the items I copyrighted was the design for a beautiful dress, among many others, a part of a fashion line I designed. THREE YEARS LATER in April 2011, Kate Middleton mysteriously wore that dress at her wedding reception. Madonna is the source of that act of criminal copyright infringement. How are you going to sell someone something you don't own. Talk about a criminal. What kind of insane mafia/illuminati crap is that. Only trash behaves like that.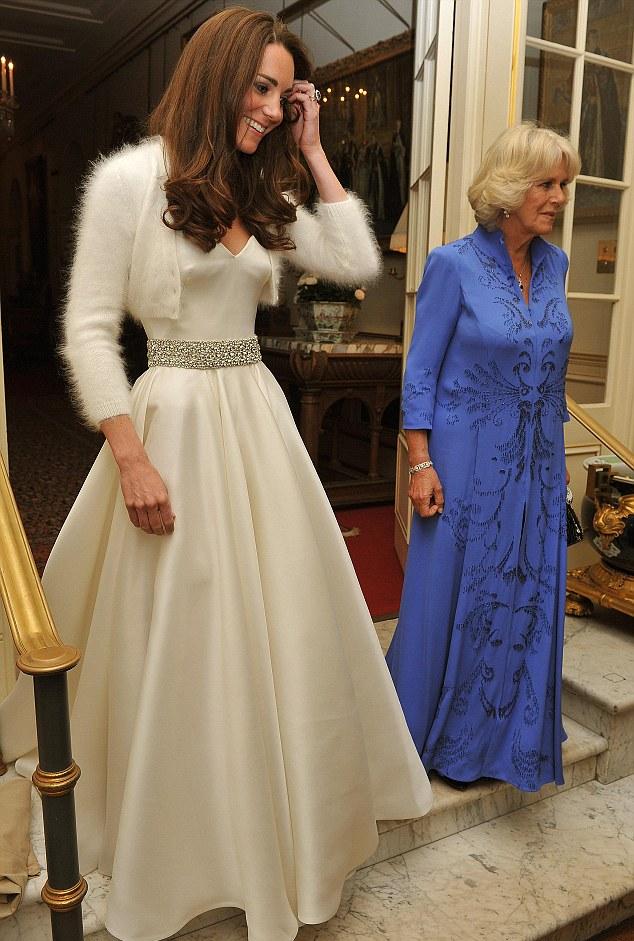 Kate Middleton (pictured left) wearing the copyright infringing dress. The only difference between the dress Middleton is wearing to the one I copyrighted years prior is the beaded belt.
I am not the only one complaining about Middleton's clothes for the wedding. A lawsuit was filed this year over Middleton's actual wedding dress infringing a PREEXISTING wedding dress design. Therefore, both the wedding dress and the reception dress were stolen. Alexander McQueen designer Sarah Burton improperly and illegally received credit for both dresses. McQueen committed suicide in 2010, one year before the wedding. However the dresses were ordered well prior to the wedding.
Harassed At Buckingham Palace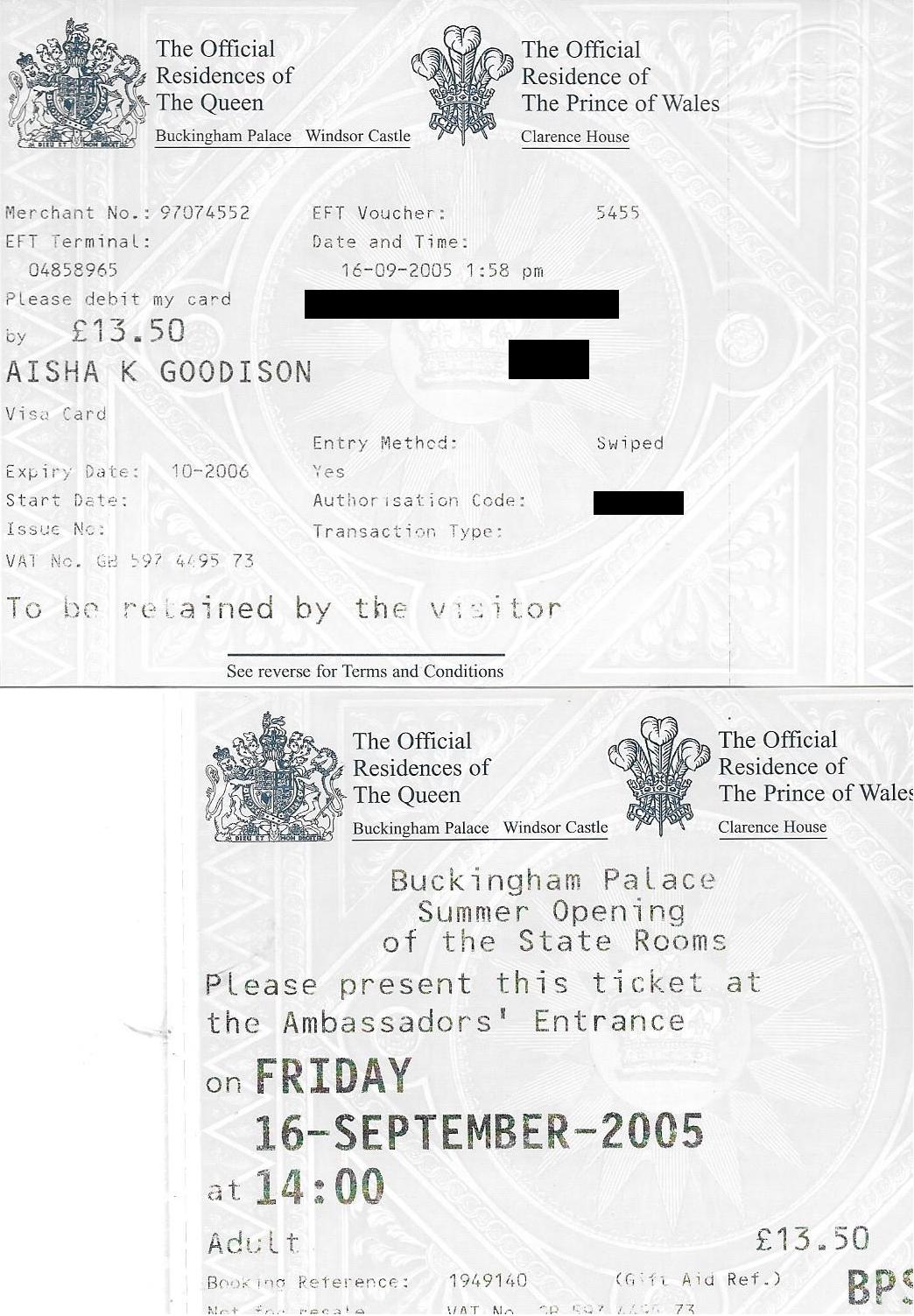 My ticket/receipt to Buckingham Palace tourist tour. My name is listed above on the receipt.
As mentioned above in this article, I visited London, England in September 2005 for a few days and during that visit I was stalked and harassed by members of Madonna's Kabbalah Center. Based on what is written online, Madonna was living in London, England and Miami, Florida at the time.
The Kabbalah Center had people following and harassing me the whole trip. They expressed that they were angry I was recording music in Miami and filming items. They became fixated on my camera, as it can be used to shoot music videos and movies. After a day of filming items on and off buses, Madonna rushed out a press release stating she would be filming items in London going on and off buses (which is what I had done days prior). I also filmed an item at a London tube station. Months later Madonna did the same thing in London.
During the September 2005 trip, I bought a ticket to go on a public tour of Buckingham Palace with other tourists. I took photographs and videos of the front exterior of the Palace, as did other tourists. Then, I went into the palace with other tourists to take the tour. At the door, they search and take all the tourists' bags (they searched my bag and saw the camera and expressed no issue with it). No one had a problem with that, including me. I gave them my bag and received a ticket from the attendant to retrieve it at the end of the tour (as did all the visitors taking the tour).
It makes sense that they held everyone's bags in such a historic place, for security reasons and to prevent theft. I had no problem with that at all. After the tour, all the tourists presented their tickets and retrieved their bags. We asked if we could take photos and videos and the Palace attendants handing us our bags said yes.
I started taking photos and videos of the back of the Palace, then a few minutes later a problem occurred. A woman and a man who worked as attendants on the tour told me I could not film (this was after I had been filming for several minutes). They took issue with the camera (a $1,100 Panasonic digital video camera). They stated it can't be for commercial purposes. I politely replied, I won't use what I have filmed for commercial purposes, I'll just view it at home.
I also informed them two other Palace attendants told me I could film. One attendant in the front who searched my bag and gave me a ticket for it (as he did with other tourists), saw the camera in the bag and told me I could film the front and the back of the Palace. At the end of the tour when I presented my ticket to get my bag back, a second attendant I asked if I can film the back of the Palace now stated "yes."
Therefore, I did not do anything I was told I was not permitted to do. However, these two other attendants in the back completely contradicted everything the two other attendants had told me at the beginning and end of the tour. However, I politely assured them that the items I had been filming I would not publicly use (to this day none of the footage has been used for anything).
They walked away and I began closing up, turning off and putting away the camera. Then a third attendant approached me with them in tow. She spoke with an American accent. Her nametag on her jacket stated her name is "Mary Money." This woman "Mary Money" was extremely rude, ill mannered, arrogant and foul. Unprovoked, she came up to me screaming like a madwoman over my camera. While this repugnant woman is about 2 inches from my face, spit from her mouth is hitting me in the face. It was one of the most disgusting things I had ever experience. I was in shock and not really answering, as I am not used to rude, loud mouth, ill manner cretins. After all, I was raised properly.
She kept screaming like a lunatic "THIS IS THE HOME OF THE MONARCH!" Then the belligerent bully started unzipping my bag and reaching around in it trying to grab the brand new $1,100 camera. It is universally unlawful for a person to enter the property of another without consent. That screaming crazy woman just grabbed my bag, unzipped it and began rifling through it trying to yank the camera out of the bag, that cost more than her wages.
She also gave me the most demonic smirk and screamed at me that I better not film by Downing Street, another tourist attraction, which is ironic as I had told someone I was going to see Downing Street the next day. Downing Street is barricaded off, but people take photos and videos from the adjoining street.
Still in shock, I really was not responding to this vile brute of a woman "Mary Money." I physically backed away from "Mary Money" who had rudely violated my personal space and was spitting in my face as she screamed like a lunatic. I began walking off the premises. I really thought that madwoman was going to hit me and I'm not into violence. I've never started a fight in my life. It's quite ironic that something so ill-mannered and offensive happened at a place that is supposed to be the epitome of class, gentility, grace and good breeding.
"Mary Money" behaved like an outright hooligan and thug. I'm not used to that kind of behavior. I wasn't raised like that. It's ironic, a part of my family line goes back thousands of years in British history (among other places) yet I was being harassed and terrorized on English grounds, by a woman whose ancestry isn't even British, at a Palace owned, paid for and financially maintained by the British taxpayers.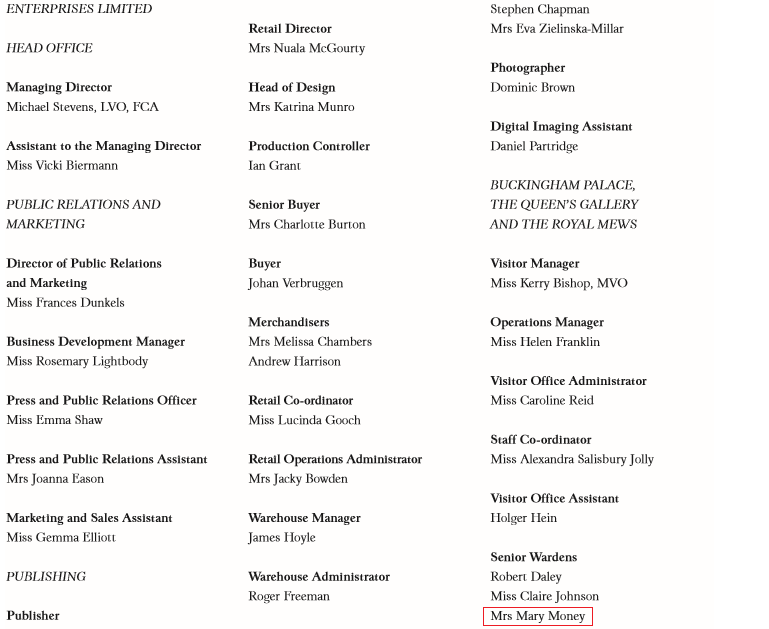 In writing this article, I did a search online of the name "Mary Money" looking for a photo. However, the only thing that came up regarding "Mary Money" is a Buckingham Palace employee directory which lists her as a "senior warden." I've highlighted the wretch's name in red for the screencap posted above.
Madonna also illegally spread my copyrights to the BBC in London, via Kabbalah Center cult members, Russell Davies and Steven Moffat. The BBCs DVDs are distributed by Warner Bros in New York, who are the film and music company Madonna has been signed to for years.
The BBC is a government trust paid for by the British taxpayers, who are being ripped off by Davies and Moffat, as the two men and others working with them are collecting big paychecks from taxpayer money, while criminally using stolen, preexisting copyrights for television shows on the network.
Both my dad and aunt were interviewed by the BBC. My dad was interviewed about music. My aunt was interviewed about her award winning book. These interviews were conducted prior to Madonna's thefts of copyright and spreading said copyrights she stole to the BBC.
RELATED ARTICLES
The Many Singers, Writers, Producers, Directors And Artists Madonna Has Stolen From For Her Fraudulent Career
Obama's FBI Is Engaging In A Vicious Criminal Pattern Of Abuse And Brutalization Against Innocent Jamaicans
Obama's War On Journalists Evident In The Case Of CBS News Journalist Sharyl Attkisson Among Others
The Associated Press Accuses U.S. Supreme Court Judges Of Taking Stocks As Bribes And They're Right
---