Police Investigating Case Regarding 21-Year-Old Woman Who Stated She Was Raped Backstage At Chris Brown Concert In Nebraska
April 17. 2017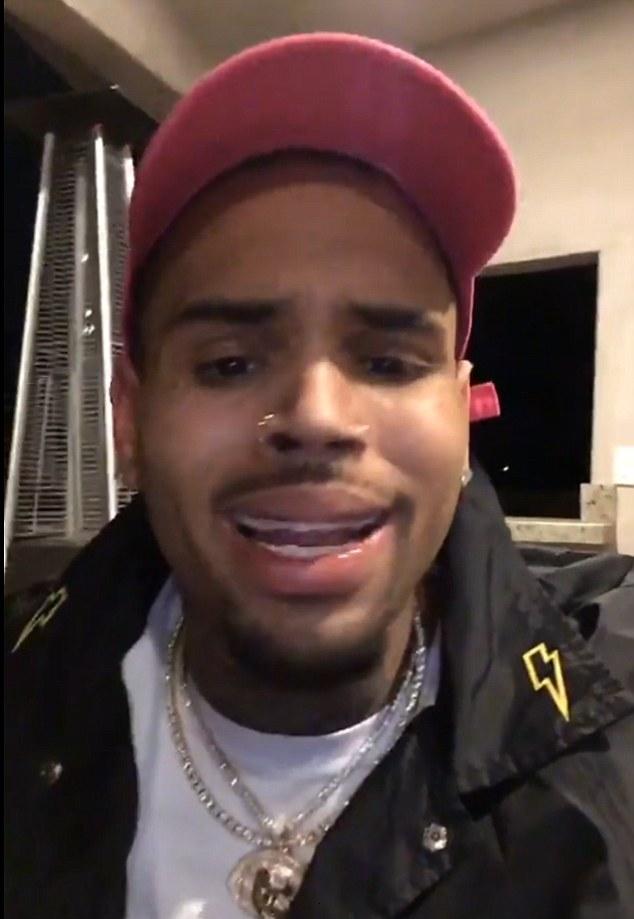 Chris Brown
An unidentified 21-year-old woman has filed a complaint with the Lincoln Police Department, alleging she was raped backstage at a Chris Brown concert in Nebraska on April 10, 2017. Brown is currently on his 33 city, multi-million dollar "Party Tour." The police report states she was "penetrated" during the alleged rape. The alleged victim states the sexual penetration was not consensual. Police have been in contact with the alleged rapist, but have not revealed his name. The case is still being investigated and no charges have been filed. People online are speculating regarding the identity of the alleged rapist, even openly asking if it is Brown.
Concert venues in America have a network of cameras in arenas and backstage that can track the movements of people in said buildings. CCTV footage should be beneficial in ascertaining what transpired on the night in question. This is the second criminal investigation surrounding Chris Brown. The Feds are investigating Brown for buying $15,000 in narcotics from a drug dealer in Miami (Chris Brown And Lil Wayne Under Criminal Investigation By The Federal Government Over Ties To Drug Dealer).
STORY SOURCE
Woman, 21, reports that she was raped while backstage at a Chris Brown concert
Published: 13:52 EDT, 14 April 2017 | Updated: 15:13 EDT, 14 April 2017 - - A police investigation is underway after a young woman in Nebraska told authorities that she was raped while attending a Chris Brown concert earlier this week. An incident report filed in the case after officers from the Lincoln Police Department spoke to the young woman, 21, reveals that the alleged incident took place on the night of April 10 between 10pm and 11:30pm in the backstage area at Pinnacle Arena.
The report also lists 'rape' as the sex offense that was reported by the woman, and later describes the alleged assault as 'non-consensual sexual penetration.' The young woman, whose identity has not been revealed due to the nature of the alleged crime, reported the rape to officers at 11:39pm that evening while still at the venue.
Officer Katie Flood told DailyMail.com on Friday that the suspect in the case has been identified and contacted by authorities, but would not reveal the individual's name until a warrant was issued or an arrest made in the case. It is unclear at this time whether any additional charges could be filed in the case. There are no claims of any damage or theft suffered by the young woman in the incident report. 'The case is still under investigation,' explained Officer Flood. 'No citations have been issued at this time.'
RELATED ARTICLES
Chris Brown Hit With Restraining Order For Punching Karrueche Tran In The Stomach, Throwing Her Down A Flight Of Stairs, Threatening To Kill Her And Beat Up Her Mother, Brother And Friends
Chris Brown Feels Angered And Betrayed By Member Of Migos Rap Group Quavo For Secretly Dating His Ex-Girlfriend Karrueche Tran (Video)
Chris Brown Hit With Restraining Order From Karrueche Tran's Best Friend He Sent Thugs After And Threatened To Shoot And Kill
Rihanna Wants Chris Brown Back During His Woes With Karrueche Tran And The Restraining Orders Filed Against Him
Chris Brown Reached Out To Rihanna After He Found Out She Wants Him Back
Jay Z Angry Chris Brown And Rihanna Are Reaching Out To Each Other Again
Chris Brown Dodging Service On Karrueche Tran Restraining Order