Rihanna Wants Chris Brown Back During His Woes With Karrueche Tran And The Restraining Orders Filed Against Him
March 14. 2017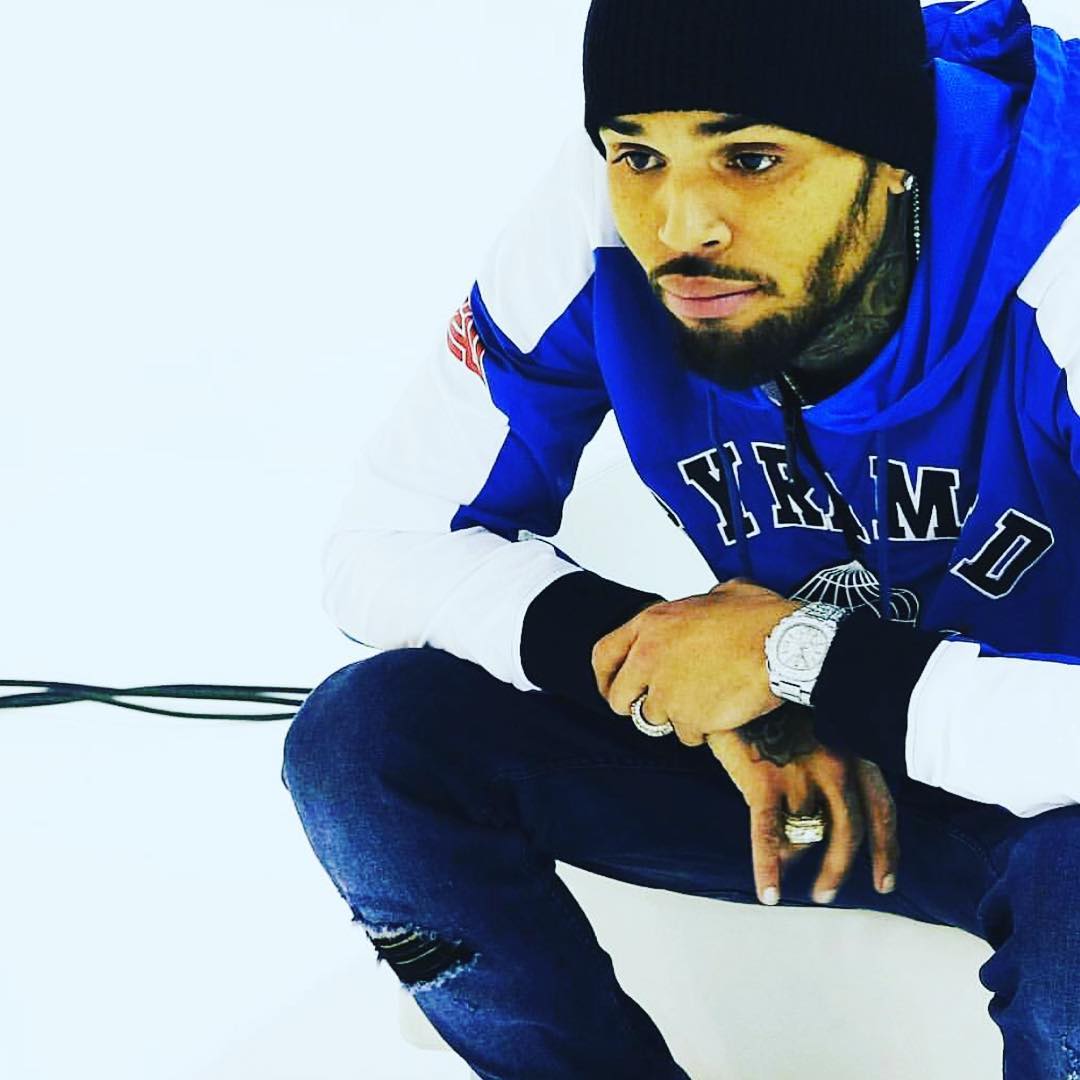 Chris Brown
One of my very reliable sources has informed me that entertainer Rihanna wants singer Chris Brown back, despite the domestic violence incidents they experienced in the past. Rihanna has been asking people in the industry how Brown is doing and wants to meet up with him again for sex. Rihanna is not publicly admitting it, but my source is adamant she still loves Brown and wants him back, buoyed by the woes he is experiencing with another of his ex-girlfriends, Karrueche Tran, who filed a restraining order against him for abuse and death threats. Tran's best friend J. Ryan LaCour has also filed a restraining order against Brown.
Rihanna crying on tour a few months ago due to sales problems and Brown
Tran has refused to return to Brown, which has made him angrier and more desperate regarding her since their break-up. Brown has been going to extremes to het Tran's attention and some of those methods has frightened her. Rihanna is jealous of the attention Brown has given Tran via his music, interviews and social networking posts.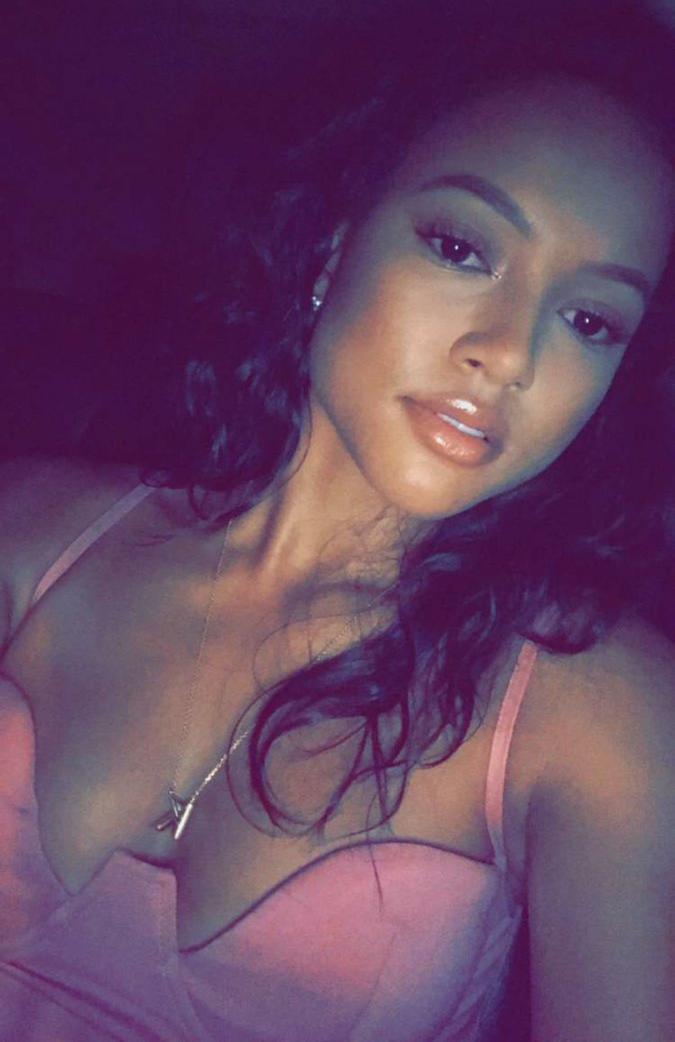 Karrueche Tran
Brown pursued Tran more than any other woman he has ever dated, after she dumped him for fathering a child with another woman he didn't even love. It broke up their relationship and Brown has been acting like an obsessed stalker ever since. Brown wanted to have a child with Tran and eventually marry her.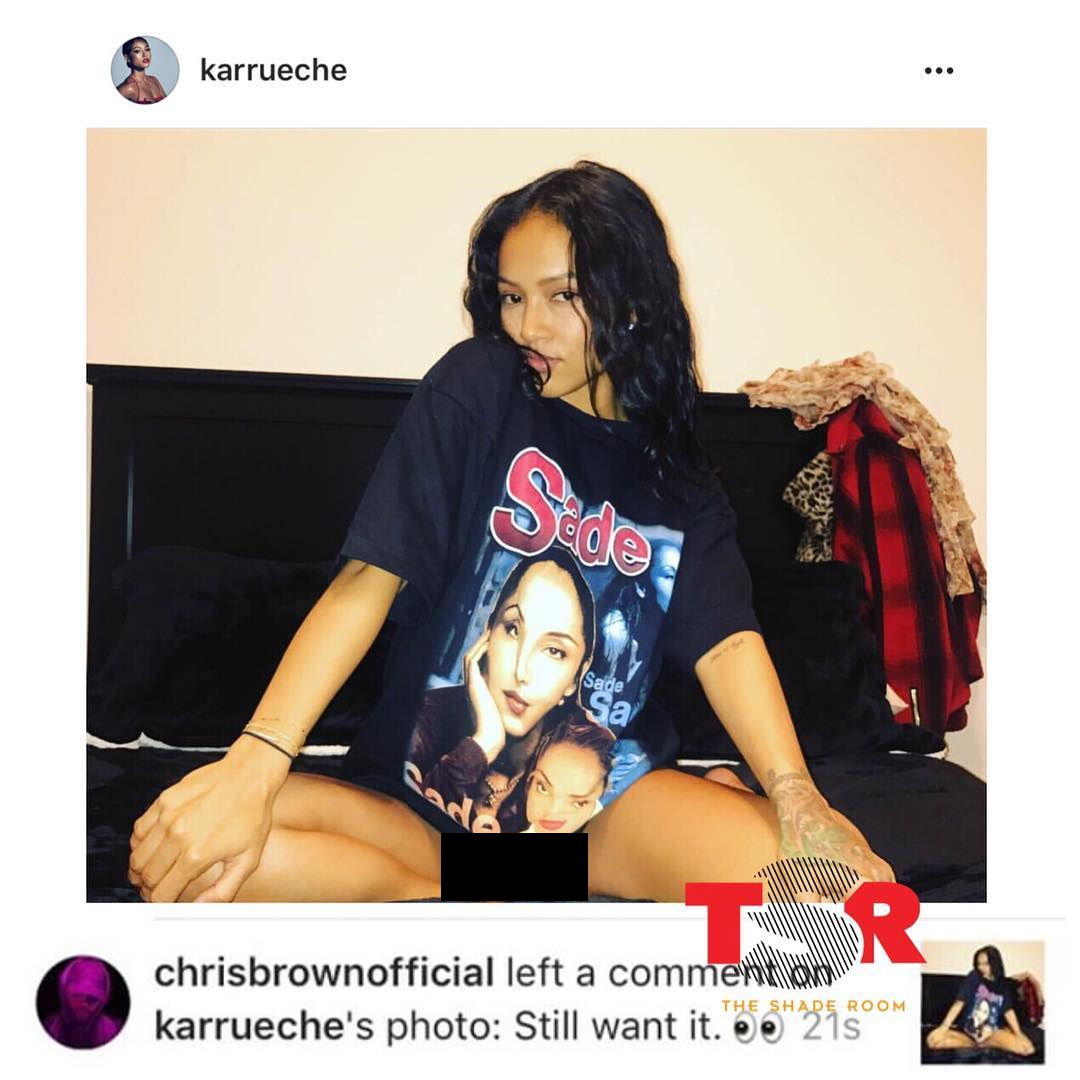 Brown recently posted "still want it" under one of Tran's Instagram pictures, indicating he still wants to have sex with her, despite the fact she dumped him (photo redacted by the Judiciary Report)
Brown is currently in denial over Tran's restraining order and has not properly processed or accepted it. Brown still wants to go after Tran, but his lawyer is trying to talk sense into him. However, Brown thinks Tran is not serious about the restraining order and is just going through a phase.
RELATED ARTICLES
Chris Brown Hit With Restraining Order For Punching Karrueche Tran In The Stomach, Throwing Her Down A Flight Of Stairs, Threatening To Kill Her And Beat Up Her Mother, Brother And Friends
Chris Brown Hit With Restraining Order From Karrueche Tran's Best Friend He Sent Thugs After And Threatened To Shoot And Kill
Chris Brown's Music Industry Neighbor Called Police After Hearing Him Beating Karrueche Tran Who Was Screaming
Chris Brown Backs Out Of Soulja Boy Boxing Match Angry Over Karrueche Tran Restraining Order
Chris Brown Did Not Send Rihanna Flowers For Valentine's Day
Billboard Magazine: Chris Brown Calls Himself The Devil
Chris Brown Showed Up In My Neighborhood Again