Chris Brown And Lil Wayne Under Criminal Investigation By The Federal Government Over Ties To Drug Dealer
April 10. 2017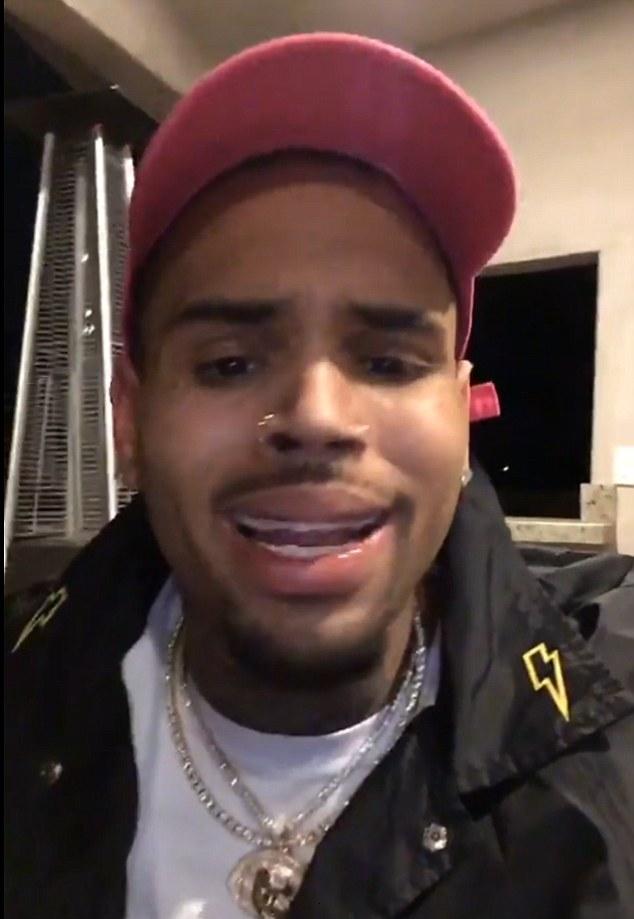 Chris Brown
R&B singer Chris Brown is in trouble again. The U.S. government recently arrested drug dealer, Harrison Garcia, nickname Muhammad A Lean (the word "lean" meaning "sizzurp" the liquid drink made from high grade codeine and soda). Garcia is from Miami, where the trial is taking place. Brown's name has come up in the criminal investigation of Garcia, as has rapper Lil Wanye, real name Dwayne Carter.
Brown sent a $15,000 wire transfer to Garcia for drugs, which is illegal. Garcia boasted to a woman in text messages that the wire transfer was a drug payment from Brown, who is a known addict. Brown is addicted to sizzurp, marijuana, cocaine and ecstasy tablets. Some of Brown's fans are in denial regarding his addiction. However, some fans are commenting he has a drug problem and needs rehab.
Garcia also blabbed to the feds, informing them Lil Wayne buys large quantities of drugs from him. Garcia is cooperating in seeking a lower sentence via offering up information. Brown's illegal drug transactions are now in the feds hands as well. Had it been small cash purchases, the feds would have a harder time proving it. However, as Brown unwisely used a wire transfer, which is a felony, it has opened the door to legal problems. The criminal investigation is ongoing, which means celebrities and other individuals who purchased drugs from Garcia are being looked into by the federal government.
STORY SOURCE
Miami trial reveals feds investigating Chris Brown, Lil Wayne for drug ties
April 6, 2017 6:00 PM - Harrison Garcia, who is on trial in Miami federal court for alleged drug dealing, pictured here with rapper Chris Brown. An agent revealed Thursday that Brown paid $15,000 to Garcia, allegedly for drugs. Miami music producer Harrison Garcia, on trial for federal drug charges, used Instagram to upload photos of himself posing with exotic cars, stacks of cash, and rappers Chris Brown and Lil Wayne.
But investigators believe he did more than just party with the hip-hop stars. Federal authorities on Thursday revealed they are investigating a $15,000 wire transfer last year from Brown to the bank account of Garcia, who boasted that the money was for drugs and the popular cough syrup-and-soda known as "lean." And Garcia, when he was first arrested last October, confessed that he sold Lil Wayne "a lot of narcotics," a federal agent testified on Thursday in Garcia's trial for drug dealing.
Chris Brown Hit With Restraining Order For Punching Karrueche Tran In The Stomach, Throwing Her Down A Flight Of Stairs, Threatening To Kill Her And Beat Up Her Mother, Brother And Friends
Chris Brown Hit With Restraining Order From Karrueche Tran's Best Friend He Sent Thugs After And Threatened To Shoot And Kill
Chris Brown's Music Industry Neighbor Called Police After Hearing Him Beating Karrueche Tran Who Was Screaming
Pop Singer Michael Jackson Has Died (Mentions Prescription Pill Overdose On The Day He Died)
Chris Brown Reached Out To Rihanna After He Found Out She Wants Him Back
Jay Z Angry Chris Brown And Rihanna Are Reaching Out To Each Other Again
Chris Brown's Lawyer Looking Into Settling Washington Assault Case
Chris Brown Proves He Is A Stalker Via New Instagram Post
Billboard Magazine: Chris Brown Calls Himself The Devil
Chris Brown Showed Up In My Neighborhood Again