Chris Brown Hit With Restraining Order For Punching Karrueche Tran In The Stomach, Throwing Her Down A Flight Of Stairs, Threatening To Kill Her And Beat Up Her Mother, Brother And Friends
February 23. 2017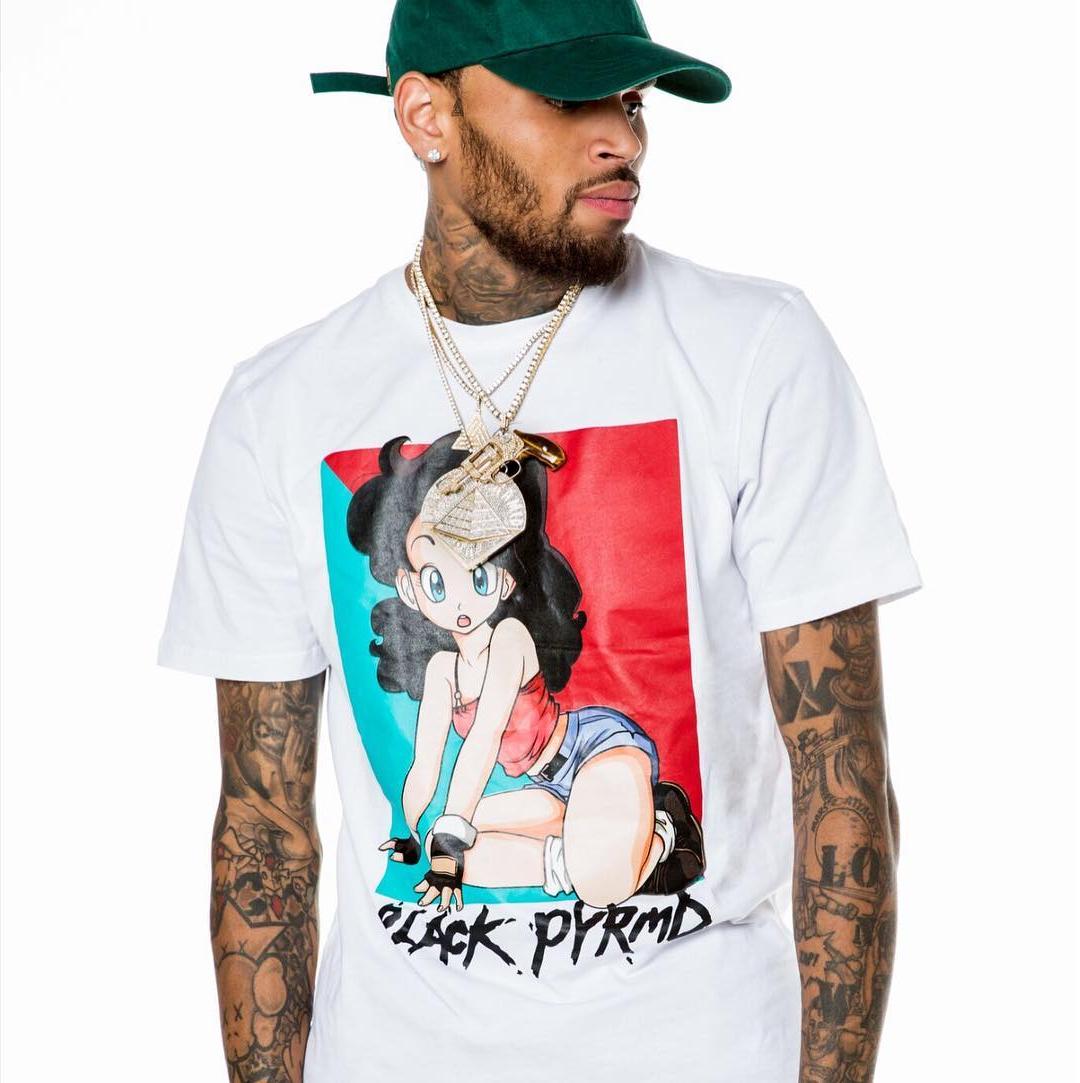 Chris Brown
Chris Brown's ex-girlfriend, Karrueche Tran, has filed a restraining order against him for a litany of offenses. Tran revealed Brown punched her in the stomach twice and threw her down a flight of stairs several years ago, which led to a break-up. This occurred when Brown was on probation in the Rihanna domestic violence case. Brown's behavior these past few months have caused Tran a great amount of additional distress, as he has threatened to beat her up and kill her.
Brown is now also threatening to beat up Tran's mother, brother and friends. Recently, Brown threatened two of Tran's friends at a party, ordering one to leave and throwing a drink in the face of another. Tran communicated to the court in writing that she has retained text messages between December 2016 to the present, illustrating escalating threats from Brown. She is also accusing Brown of stalking.
Prior to Tran filing the restraining order against Brown, the Judiciary Report published the February 2, 2017 article "Chris Brown Proves He Is A Stalker Via New Instagram Post." I did not like the things Brown was saying about Tran. His words and deeds had all the classic signs of a stalker. In the aforementioned article, I tried to talk some sense into him (he reads the site and I have broken a number of exclusives about him and others) as his conduct has floated into very dangerous territory. Now he's been hit with a restraining order, which has greatly upset and further depressed him. Brown has not denied Tran's allegations.
A couple years ago, Brown stalked Tran and aggressively tried to enter a vehicle she and a few female friends hired. Brown is heard on paparazzi video threatening one of her female friends to move or he would move her out of the way, as he forced his way into the vehicle.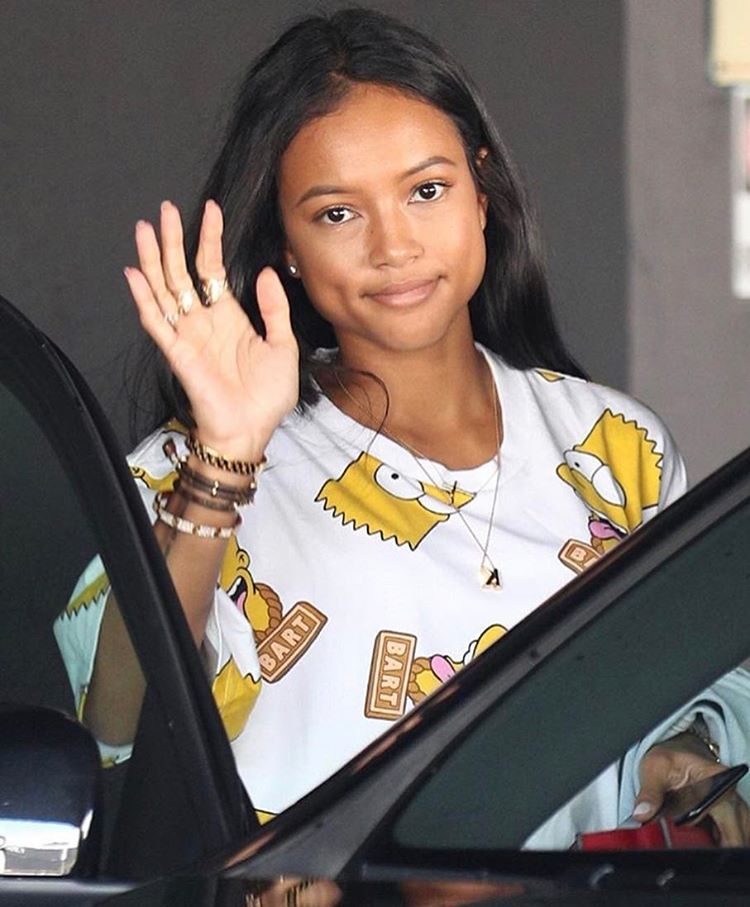 Karrueche Tran
Psychologists published papers state you must be firm and clear with stalkers, plainly stating their behavior is wrong, inappropriate, unwanted and must desist. It works with some stalkers. However, the schizophrenic stalkers still hear what they want to, as far removed from reality it is and continue to break the law via stalking.
I am of the belief Brown will violate the restraining order Tran has obtained. He is mentally ill, not seeing a therapist on a regular basis, nor is he taking his medicine. Brown is indulging in massive levels of drug and alcohol use that is damaging his liver and kidneys. Some refer to it as self-medicating using illegal substances, but see it for what it is, self-destruction.
Brown needs to let Tran go. Let her be. She is entitled to a personal life with the person of her choosing, who mutually chooses her as well. She is entitled to date. She is allowed to go on dates. She is allowed to have a relationship. She is allowed to have a personal life. Brown must follow the law and accept these facts, for her sake and his, as he will be placed under arrest if his behavior goes any further. This also means he cannot use an intermediary to contact Tran in any manner.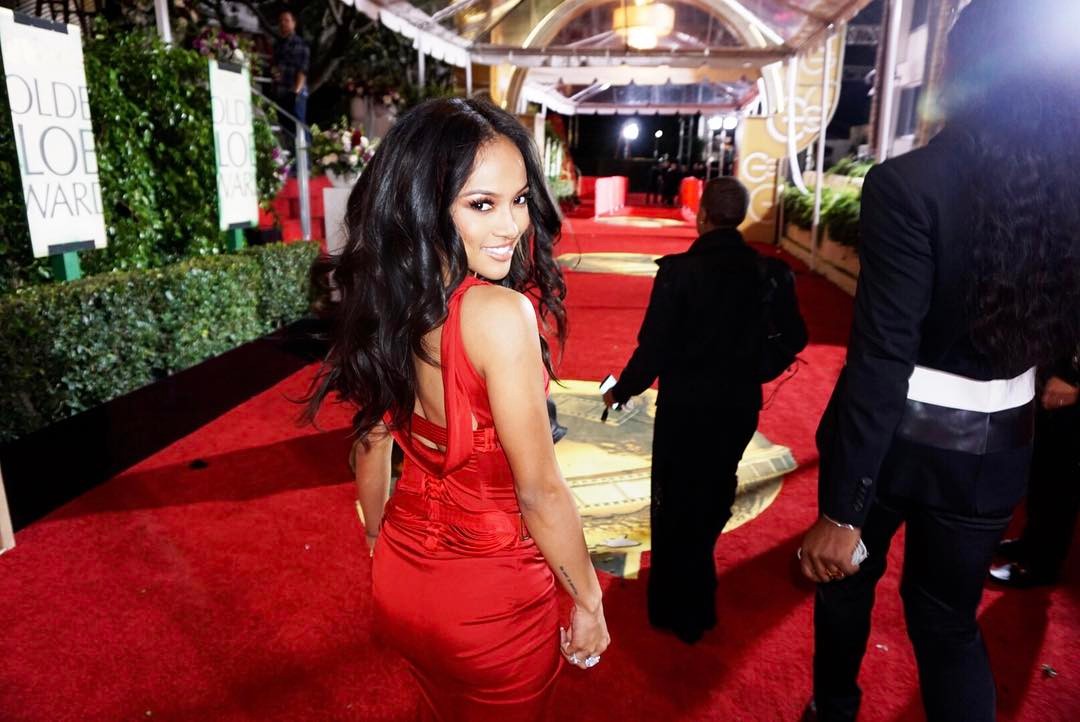 Karrueche Tran
Years ago before Brown began stalking Tran, I stated on this site that he stalked me on two occasions, one year apart, due to having been mixed up with Madonna's Kabbalah Center, which is a dangerous, politically connected cult. The first time he did so I was really angry (Chris Brown Showed Up In My Neighborhood). By the second time I realized he is mentally unwell and something was driving his socially unacceptable behavior (Chris Brown Showed Up In My Neighborhood Again). Brown didn't start off like this, but the Kabbalah cult made him mentally ill, much like it did to Kanye West (Doctors Discover Kanye West Is Much Sicker Than They Initially Realized And Extend Hospital Hold). They are schizophrenic.
I don't hate Chris. I'm not trying to hurt his feelings. However, he has to realize some things are unacceptable and he needs to evaluate what's going on in his life, get the medical help available to him to assist with his depression and substance abuse issues and re-enroll in anger management. My fear is he is going to be high and or drunk, lose his temper around Tran or his daughter one day and the worse is going to happen.
Side Bar: I hope this restraining order doesn't turn ugly. I've written articles in the past on this site discussing how restraining orders set off some stalkers into greater acts of violence (Man Who Killed 3 People And Himself In Wisconsin Shooting Spree Is Another Example Of Failed Restraining Orders). Hence, some victims being wary of getting restraining orders, though they are a vital legal tool.
RELATED ARTICLES
The Medical Reason For Chris Brown's Angry Outbursts In The Wake Of The Karrueche Tran Stalking And Shouting Incident Where Police Were Called
Chris Brown Talks About His Street Gang Affiliation On Social Networking While Threatening Soulja Boy Over Ex-Girlfriend Karrueche Tran
The Real Reason Chris Brown And Karrueche Tran Got Into A Shouting Match After He Stalked Her All Over Los Angeles
Karrueche Tran Slams Chris Brown On Social Networking Stating He Is Not Loyal And Is A Stalker
Rapper Soulja Boy Fires Boxer Floyd Mayweather As Trainer For Chris Brown Charity Fight
Chris Brown Proves He Is A Stalker Via New Instagram Post
Chris Brown Has Agreed To Fight Soulja Boy