Celebrities Who Suffered Tragedy In The Occult
January 18. 2011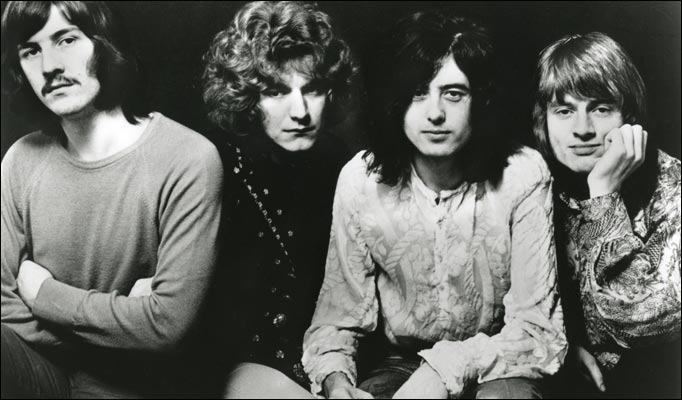 Led Zeppelin
The famous 1960s rock band, Led Zeppelin, was deeply immersed in the occult during their time on the charts and like many others who dabbled in the dark arts, it brought them terrible tragedy and sadness. They made a deal with the devil and he burned them.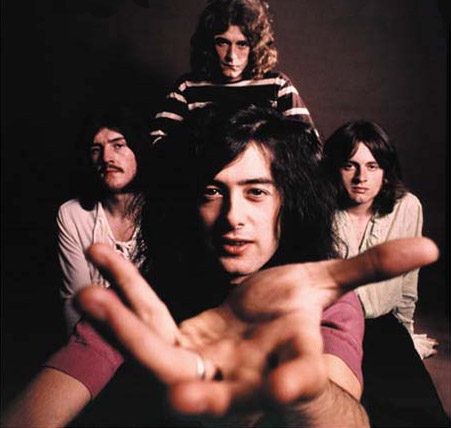 During rock concerts, they would vilely tell the audience of thousands, to sell their souls to Satan and worship him, insulting the God in heaven that made them. However, what they didn't tell their audience was the misery it had brought them. Mainstream music biographers consistently airbrush the fact Led Zeppelin were Satanists, in trying to pretty up their image for the history books.
After relentless horrors and tragedies hit the band, Led Zeppelin members became afraid and were convinced founding member Jimmy Paige had brought a curse on them, due to his dealings in the occult and by following the crazed teachings of Satanist, pedophile, murderer and Kabbalah adherent, Aleister Crowley, who is George W. Bush's grandfather. Yes, bad things happen to good people, but under Paige's misdirection, Led Zeppelin were living lives submersed in evil and darkness.
In the book "Rock Babylon" writer Geary Herman wrote of the "The Zeppelin Curse" as there were many tragedies. It certainly is true that "Led Zeppelin as a group have had a record of death and severe accidents associated with themselves and their entourage."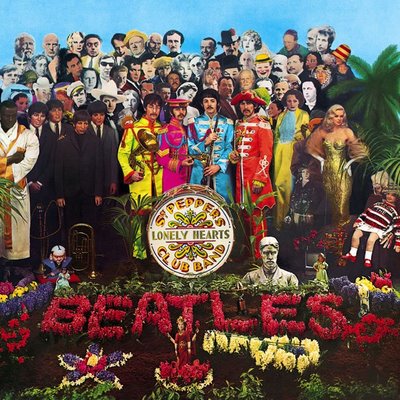 The Beatles
Zeppelin were not alone in their descent into darkness, as another famous band, the Beatles, were fans of Crowley and incorporated his immoral themes into their music, videos and album artwork. Crowley is even featured on the cover of their "Sergeant Pepper's Lonely Hearts Club" album.
Beatle, Paul McCartney, stated Crowley is placed on the album cover as, "One of the people we admire." How does one admire a Satanist that practiced human sacrifices in his backyard and was labeled, "The most wicked man that ever lived."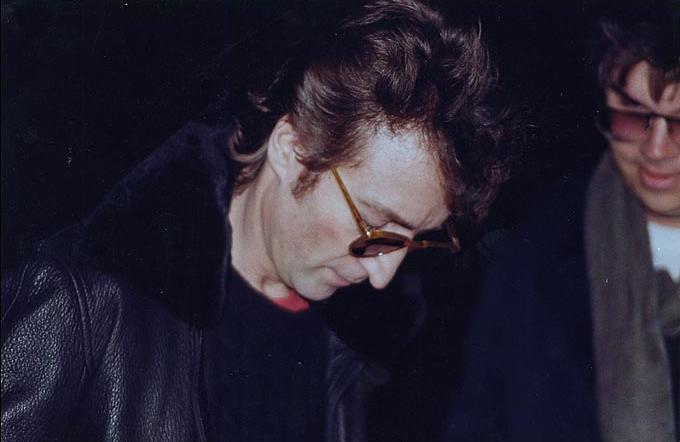 John Lennon signing an autograph for Satanist stalker, Mark David Chapman, who would kill him hours later
The Beatles were plagued with problems as well. They constantly had vicious fights that frayed, then destroyed the group. Beatle, John Lennon was murdered at a young age, in cold blood by Satanist and schizophrenic, Mark David Chapman, who became obsessed with him and stalked him all over New York.
Beatle, George Harrison was attacked by a crazed stalker that broke into his home, almost killing him. Schizophrenic attacker, Michael Abram, stabbed Harrison several times, puncturing his lung and causing him head injuries. It deteriorated his health and he died a year later. The Beatles manager, Epstein died of a drug overdose that was rumored to be a suicide.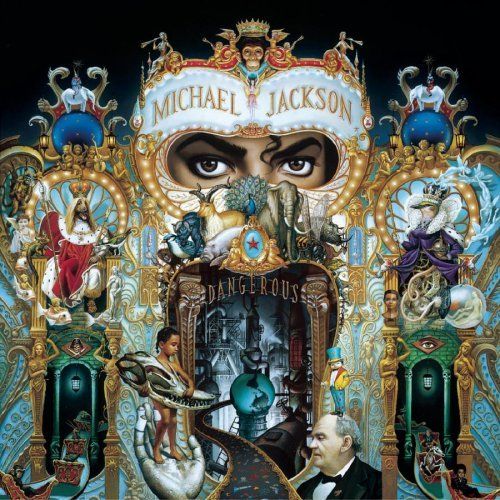 Michael Jackson's "Dangerous" CD cover is said to feature Crowley in front in the black suit, though some claim it is PT Barnum
The late pop singer, Michael Jackson, was a fan of Aleister Crowley. He read his books and practiced Crowley's so-called "magic" and summoning of spirits, such as that of dead singer, Liberace.
Crowley was a fan of magic rituals done in tandem with sex acts. The dance Jackson did not create, but popularized, "The Moonwalk" was inspired by Crowley's book on Satanism that states people should practice walking, talking and reading backwards.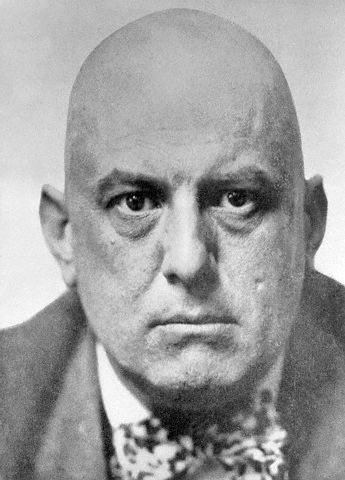 Aleister Crowley
"The Moonwalk" was created by famous singer and choreographer, Jeffrey Daniel, a member of the band Shalimar, who debuted it in London on the television show "Top of the Pops" on an episode seen by millions. One year later, Jackson performed "The Moonwalk" on the "Motown 25" tribute telecast.
Tragically, Jackson's life was plagued with terrible problems and cut short, due to a mysterious pharmaceutical overdose at age 49, which is the subject of a criminal case. Jackson was also a professed member of Kabbalah. By his own admission, he was introduced to the cult by actress, Elizabeth Taylor.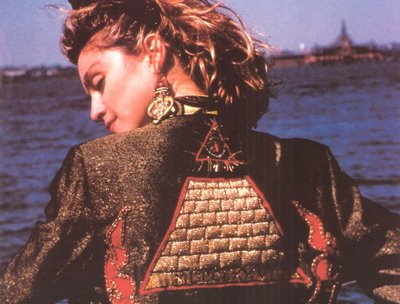 Madonna wearing a jacket promoting the Illuminati
Fraudulent pop singer Madonna is a fan of Crowley's crazy teaching and as seen on the back of her jacket and judging by her speech, believes she is in the illuminati. Madonna is deeply immersed in the occult, via the pseudo-religious cult she is the spokesperson for, Kabbalah.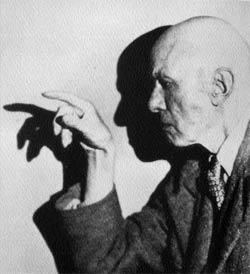 Aleister Crowley
Crowley referred to Kabbalah as "Qabalah" and deemed "Lucifer" also known as Satan, the head of the cult. He also equated it with "the Illuminati" and "Free Masonry" as forms of Satanism. Madonna has infected a number of young stars in Hollywood with Kabbalah, which drove quite a few of them into mental hospitals, suffering from schizophrenia.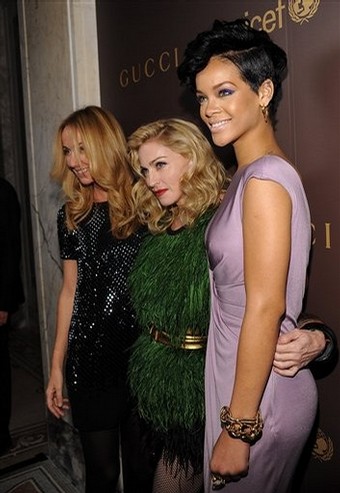 Madonna (center) and Rihanna (right), who is a member of her Kabbalah cult
For further reference, see Britney Spears, who was committed twice, Paris Hilton, who was placed in a prison psych ward, Lindsay Lohan, who was treated at a UCLA medical psych ward, DJ-AM who received treatment at a medical psych ward and Steve-O, who was committed to a mental hospital, as a risk to himself and the public. Other members of Kabbalah, such as Rosanne Barr, Rosie O'Donnell and Courtney Love and the late, Brittany Murphy, all struggle with severe mental problems after joining Kabbalah.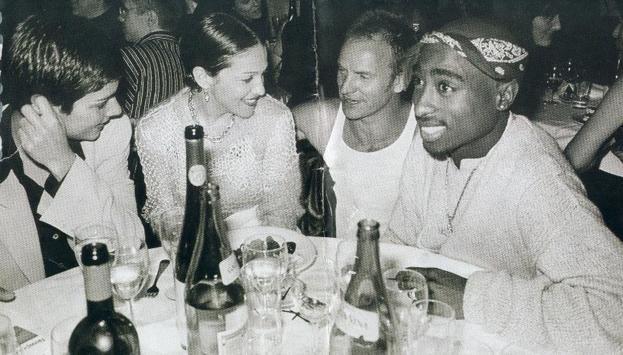 Madonna's lesbian girlfriend, Ingrid, Madonna, Sting and rapper Tupac. The MC embraced the occult, when approached with it by Madonna and it brought him nothing but misery and problems
Rapper Tupac, was pursued by promiscuous Madonna, who introduced him to Kabbalah and her Illuminati beleifs. The two did a song together. Tupac then began writing music about the Illuminati and renamed himself "The don K-illuminati." The album features a sacrilegious cover, which Madonna and Kabbalah often do, depicting Tupac as Jesus on the cross. It caused great offense among Christians.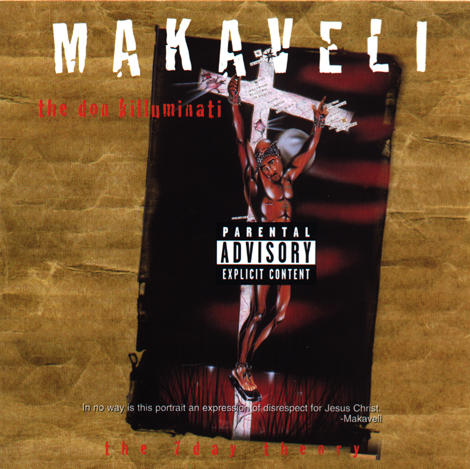 Tupac died in a tragic shooting one year later. The authorities tried to sweep his vicious murder under the rug, as it was a planned hit. However, after being publicly shamed, the case was reopened last week.
Rapper Jay-Z, wearing a line from Aleister Crowley's book on his shirt, stating "Do What Thou Wilt"
Rapper Jay-Z has promoted Aleister Crowley's sick teachings via his music, if you can call such garbage that. He even has an ode to Satan on one of his CDs entitled "Lucifer." Wife beater and misogynist, Jay-Z, real name, Shawn Carter, has drawn his wife, Beyonce, into the occult and his mistress, singer, Rihanna into said world of Kabbalah and Satanism.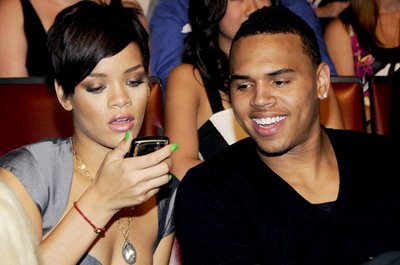 Rihanna and Chris Brown are in Kabbalah (Rihanna's wearing the cult's red string bracelet in photo above). Chris Brown is scheduled to work with Madonna on a new record.
The trio constantly sport images and symbols associated with the occult and have incorporated it into their music careers as well, brazenly promoting what is Satanism. Rihanna in turn, brought her boyfriend, singer, Chris Brown, into said occult and later complained, after he almost beat and strangled her to death, that when he viciously attacked her in response to her hitting him repeatedly, "He had no soul in his eyes." Hmm I wonder why.
RELATED ARTICLES
Jay-Z, Beyonce, Rihanna And The Occult - Part 2
Jay-Z, Beyonce, Rihanna And The Occult - Part 1
Britney Spears And Madonna Were Lovers
Jay-Z Is A Fraud That Didnít Write His Book
Jay-Z And Mary J. Blige Sued For Stealing Song
Beyonce Knowles Settles Copyright Infringement Case
Producer: Beyonce Stole Credit For Bootylicious