15-Year-Old Girl Commits Suicide After Gang Rape And Perpetrators Evade Justice
May 16. 2017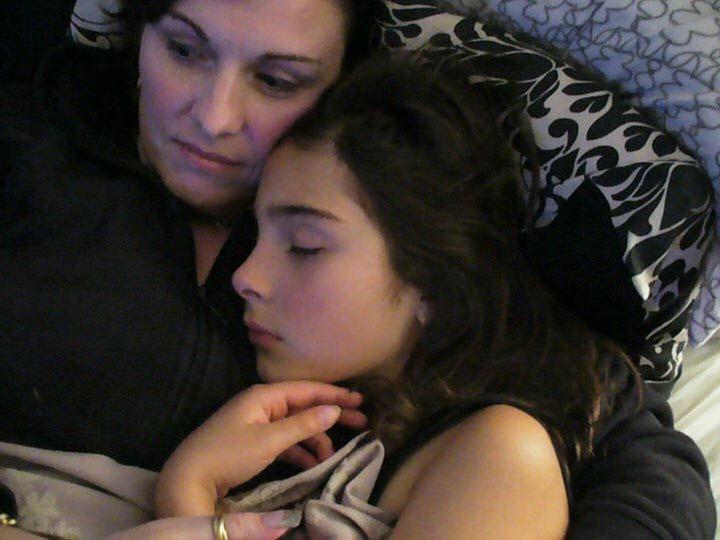 Linda Trevan and Cassidy Trevan
15-year-old Cassidy Trevan committed suicide in Melbourne, Australia, after she was gang raped by a group of teenage boys. At age 13, lovely Cassidy was bullied by older boys in the area. The bullying went on for 2-years. It led to post traumatic disorder, depression and anxiety. Cassidy was sent to therapy in an effort to help her overcome the emotional trauma of being bullied and harassed.
After Cassidy completed therapy, she returned to school. The boys apologized for bulling her and invited Cassidy to a local festival. However, they were being deceitful, as they raped Cassidy at the festival. The Independent newspaper reported, "Throughout the attack she said two girls 'sat and waited' while the pair shared her and 'timed each other' as another 'boy stood guarding the front door.'"
Cassidy reported the rape to police, but became terrified of testifying against the gang of teens in court and did not make a formal victim's statement for that reason. Feeling empowered by Cassidy's fear and suffering, the gang stalked, bullied and harassed Cassidy and her mother Linda Trevan online and in person. Cassidy was slapped, threatened and harassed. Their home was vandalized during the harassment campaign.
Hateful messages were posted by the gang on social networking directed at Cassidy. The family moved house and enrolled Cassidy in new schools on two separate occasions, in attempts at removing her from the environment where the bullying, harassment and rape occurred. However, worn down by years of abuse, Cassidy began to deteriorated before her family's eyes, due to the unconscionable gang rape, bullying, stalking, harassment and threats. Sadly and regrettably, Cassidy ended up taking her own life due to the terrible abuses she suffered.
The people involved in the gang rape that victimized Cassidy deserve to spend at least 25-years in prison. They are a public menace, who are a danger to society. It is a bad sign when people exhibit a pack mentality and act in cowardly cabals while targeting and gang stalking other people. They need to be placed in correctional facilities to remove that deranged, antisocial, criminally dysfunctional behavior from them and to protect the public from being attacked. Many psychologists agree, people exhibiting said type of criminal behavior should not be free to roam the streets, as they are psychopathic and will harm others.
There are some crimes that are done out of necessity, such as a person stealing food because they are poor and hungry. I don't encourage it. However, you see the need and what initiated the crime - hunger and poverty. However, the type of behavior described by the Trevan family and police, regarding the brutalization of Cassidy, denotes criminal conduct born out of psychotic, sociopathic, irrational, calculated crime that is senseless and of no life sustaining necessity.
People do not need to violently bully, stalk and rape others. Having such compulsions denotes serious mental disorders that require incarceration and medical treatment for public safety, with the goal of rehabilitation in trying to make them properly functioning members of society.
My condolences to Cassidy's family and friends. When you read stories like hers, it is a reminder that we as a society must do more, within the confines of the law, to protect the youth from harm. They are young and defenseless. In some cases, through terrible circumstances, teens are being made to literally fight for emotional, mental and physical survival, because of the unconscionable acts of others, when they should be able to enjoy being young and happy.
STORY SOURCE
Mother speaks out over daughter's gangrape and suicide because 'bullying costs lives'
Friday 3 February 2017 13:44 GMT - Police never made arrests because Cassidy couldn't bring herself to make formal statement. Linda Trevan says daughter Cassidy was gang-raped aged 13 after bullies invited her to a festival Linda Trevan. A heartbroken mother has spoken out against bullying after her 15-year-old daughter took her own life, following years of abuse which culminated in a gang rape.
Linda Trevan said Cassidy's tormentors vandalised their family home, slapped her across the face, repeatedly insulted her in person and on social media, and followed around her local shops. The bullying continued despite attempts to resettle her daughter in two new schools, she said. They had moved house after two "older boys that Cass didn't know" had raped her, she added. Throughout the attack she said that two girls "sat and waited" while the pair "shared her and timed each other" as another "boy stood guarding the front door."...
RELATED ARTICLES
Revenge Porn Site Founder Hunter Moore Pleads Guilty And Is Facing Several Years In Prison In What Should Serve As A Warning To Privacy Invaders
15-Year-Old Girl Who Killed Herself After Having Sex With Four Football Players On Camera Highlights The Ongoing Problem Of Bullying
Woman Gang Raped In England By Six Migrants But The Criminal Case Has Been Mysteriously Dropped (Video)
15-Year-Old Girl Commits Suicide After Boyfriend Unconscionably Leaked Nude Video Of Her To The Internet
11-Year-Old Boy Commits Suicide After Social Networking Prank Leaves Him Distraught And Devastated
Confirmed: Smart TVs Are Being Hacked And Used For Revenge Porn Against Children And Adults
15-Year Old Commits Suicide After School Bullying, Harassment And Rape
8-Year-Old Boy Commits Suicide After Violent Bullying Incident (Video)