Chris Brown Slams His Former Security Guard For Selling Stories To TMZ (Video)
March 7. 2017
This past weekend singer Chris Brown accused his former security guard of selling his secrets to the press, but the person he should really be mad at is his barber for selling his hairline (LOL I'm playing). However, Brown's hairline has receded overnight under all this stress and drug abuse.
R&B singer Chris Brown has slammed a former security guard, accusing him of selling stories to outlets such as TMZ. Brown is scrambling to find out the names of others in his circle who are selling stories to TMZ, among others. Brown does not have non-disclosure agreements in place and it is causing problems with the details of his private life being leaked and used to embarrass him.
Brown made the allegation about his security guard selling stories and being fired for this disloyal conduct, after a scathing exposť by Billboard magazine laid bare his destructive behavior that has been occurring behind the scenes (Billboard Magazine: Chris Brown Calls Himself The Devil).
This month Billboard stated that Brown's former employees revealed he is a cocaine, marijuana and ecstasy pill user. However, the Judiciary Report's readers knew that already, as this site stated years ago that Brown uses drugs such as cocaine and marijuana, among others (Chris Brown's Codeine Addiction Concerning His Family And Friends and Chris Brown's Appearance Is Betraying His Out Of Control Drug Use).
Brown's rampant drug use and damaging cult involvement, has led to him violently lashing out against his family, friends, girlfriends and members of his business team. Brown has physically attacked people in his employ while high on drugs and it has greatly damaged his name in the entertainment industry. For example, Brown viciously beat his manager, who sued him for this misconduct.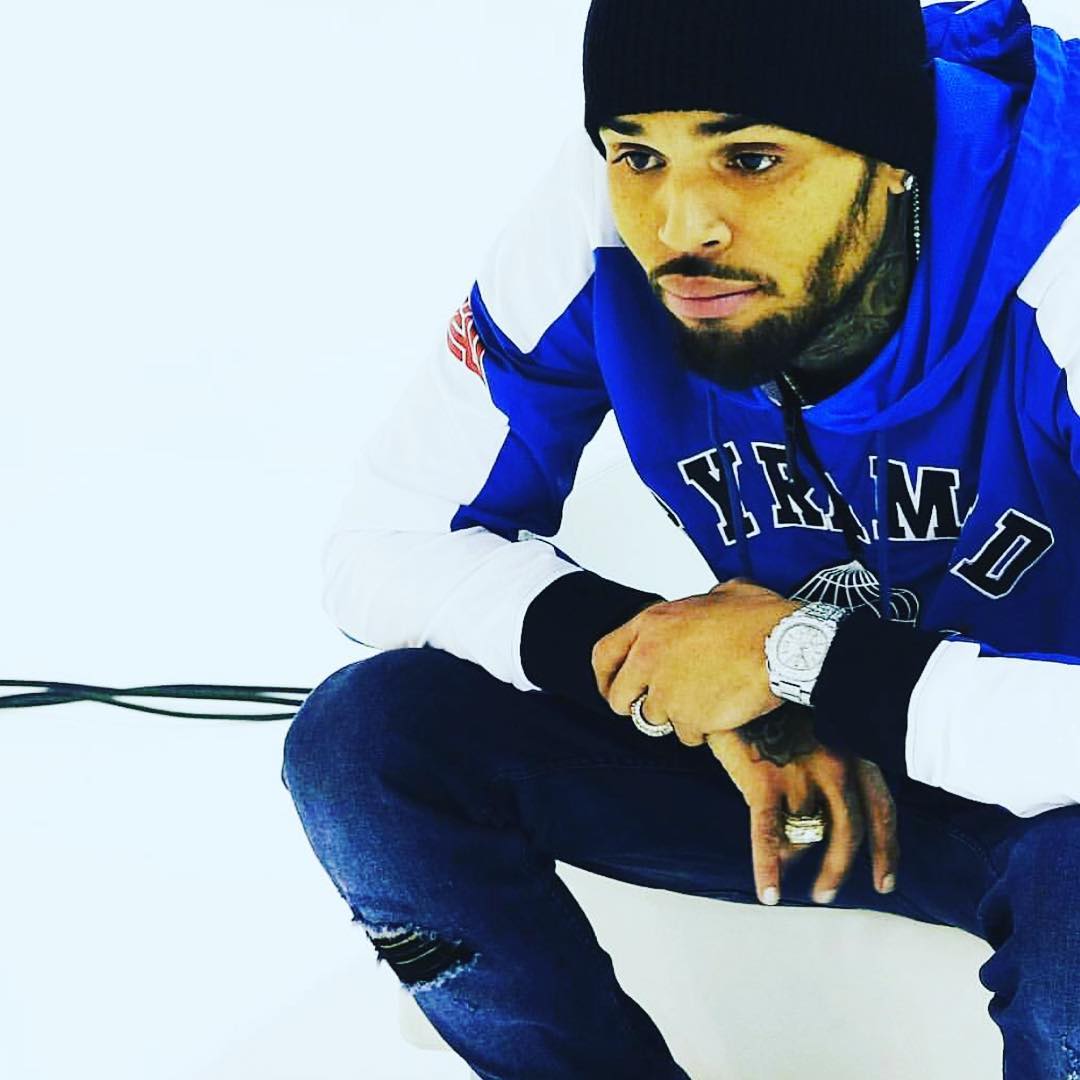 Chris Brown
Most people do not want to be in a hostile, violent environment, whether it is work related or a relationship. Hence so many people backing away from Brown. People are afraid he will violently lash out due to bipolar disorder and schizophrenia, coupled with heavy drug use that induces hallucinations and violent rages.
People are genuinely concerned about being around him for this reason, as one day he is up and then next he is down and physically aggressive. Brown thinks that because he is famous, people are supposed to flock to him, regardless of what he does to them, but some people do not want to be in a situation where they feel unsafe and will walk away from him for that reason.
Brown continues to remain in denial about his drug use and the effect is is having on his life and career. He constantly insists to people that he does not have a drug problem, but people have witnessed him taking hard drugs. When he is in that state he becomes a different person and one people fear will do them harm.
RELATED ARTICLES
Chris Brown Hit With Restraining Order For Punching Karrueche Tran In The Stomach, Throwing Her Down A Flight Of Stairs, Threatening To Kill Her And Beat Up Her Mother, Brother And Friends
Chris Brown Hit With Restraining Order From Karrueche Tran's Best Friend He Sent Thugs After And Threatened To Shoot And Kill
Chris Brown's Music Industry Neighbor Called Police After Hearing Him Beating Karrueche Tran Who Was Screaming
Chris Brown Backs Out Of Soulja Boy Boxing Match Angry Over Karrueche Tran Restraining Order
Chris Brown Did Not Send Rihanna Flowers For Valentine's Day