Chris Brown Did Not Send Rihanna Flowers For Valentine's Day
February 17. 2017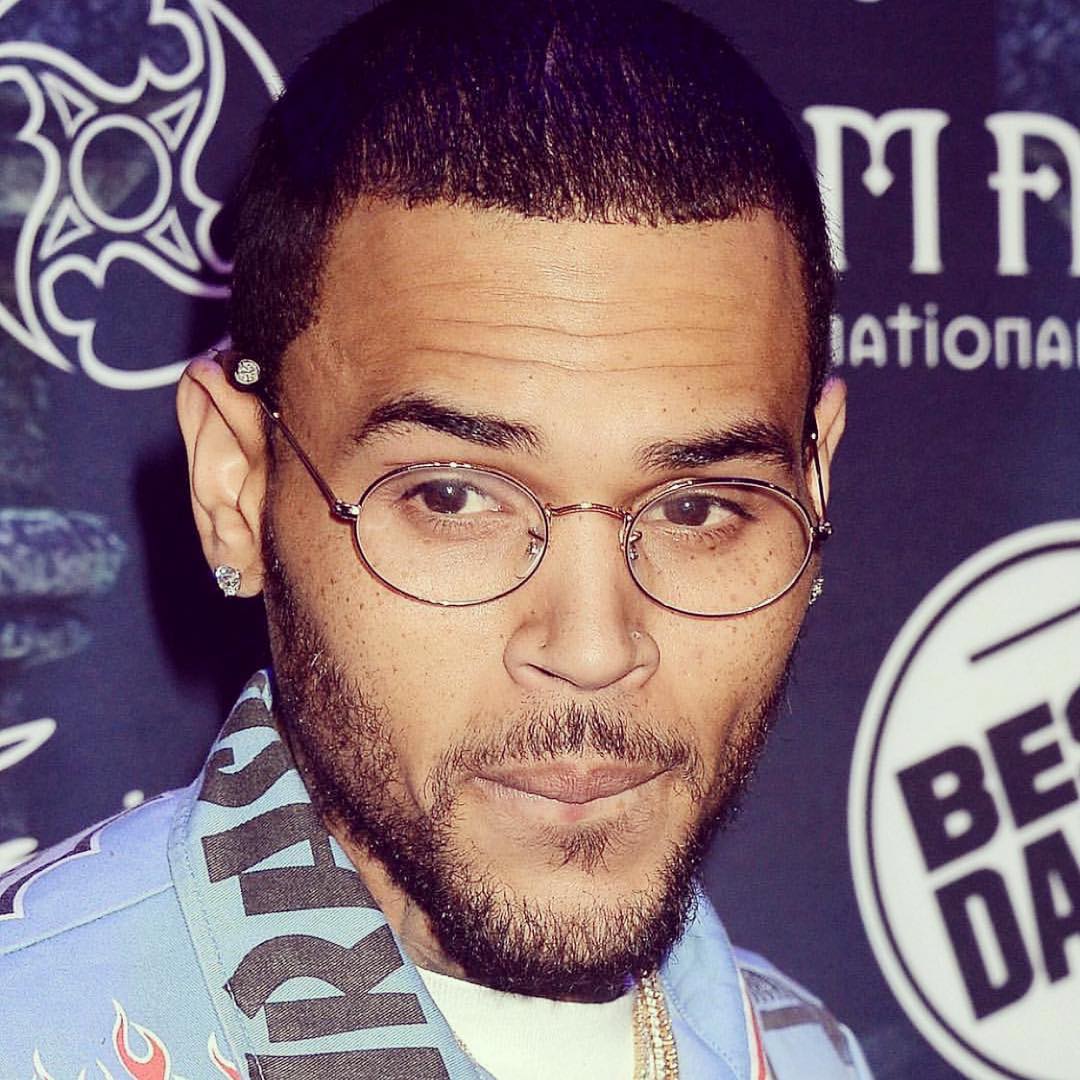 Chris Brown
R&B singer, Chris Brown, has denied rumors he sent flowers to ex-girlfriend, music model Rihanna and her mother, this week for Valentine's Day. The gossip website Hollywood Life posted a rumor that Brown had sent Rihanna flowers seeking a reconciliation.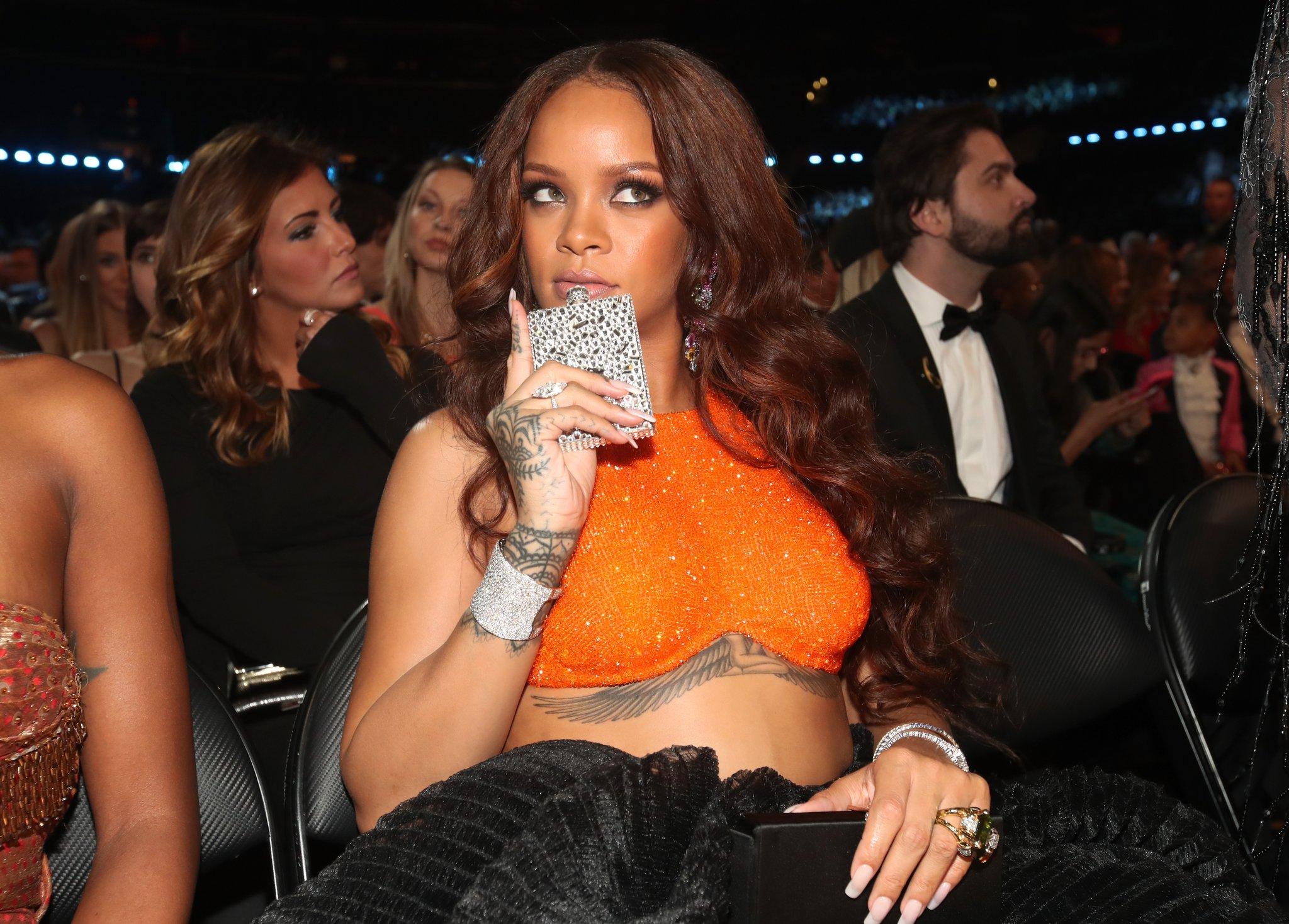 Rihanna
Brown saw the rumor on Instagram and shot it down immediately. Brown referred to the story as a "lie." The fact of the matter is Brown still has resentment towards Rihanna over their relationship, where she was hitting him on a regular basis, until one night it erupted in all out violence with him ending up in handcuffs for retaliating. Brown still receives a significant amount of public hate over it and resented Rihanna for it.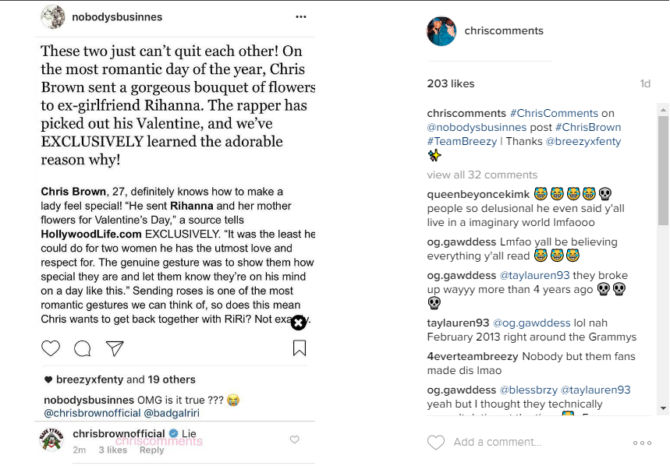 Chris Brown dispels rumor from Hollywood Life website
Brown has been trying to get back his ex-girlfriend, Karrueche Tran. He has not let go of her, but she is still upset with him over cheating and siring a child with another woman during their relationship. Men need to be careful regarding their sperm. Siring babies with women you do not love and losing the love of your life in the process is sad and life changing.
STORY SOURCE
Chris Brown & Rihanna: Breezy Denies Sending Rihanna Flowers For Valentine's Day
February 16, 2017 - Chris Brown and Rihanna may have both been single on Valentine's Day, but it doesn't appear that the duo attempted to rekindle their former love in honor of the romantic holiday. Although recent reports have suggested that Chris Brown sent ex-girlfriend Rihanna flowers as a "romantic gesture" on Valentine's Day, it looks as though Breezy has taken to Instagram to personally shut down the growing reconciliation rumors between himself and Rih.
On Tuesday, reports suggesting that Chris Brown had sent a romantic gift to Rihanna for Valentine's Day surfaced after Hollywood Life claimed to have learned the news from an inside source close to the former couple, noting that Brown had gotten "in touch with his feelings" and began "reaching out to all [of] his exes" on the romantic holiday.
Chris Brown says he didn't send ex-girlfriend Rihanna flowers for Valentine's Day, despite rumors.