Rupert Murdoch's Trusted Confidant Rebekah Brooks, Her Husband And Four Other News Corp Employees Charged In The Phone Hacking Scandal
Brooks In The Dock For Dumping The Docs
May 15. 2012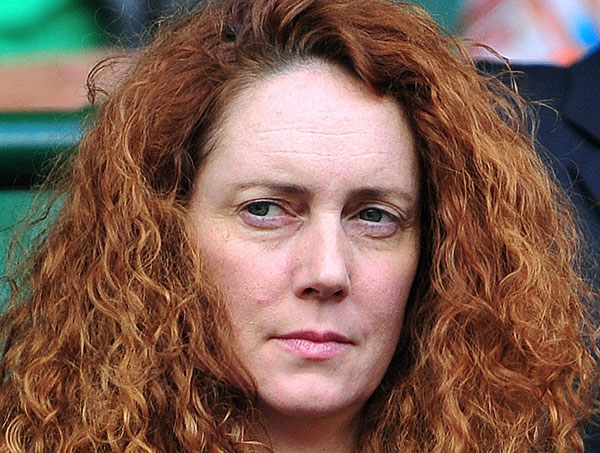 Rebekah Brooks
[Article background: this is another in the series of phone hacking articles the Judiciary Report has published, regarding a scandal I broke first in October 2005, via a police complaint I filed with the Metropolitan Police in London, England. 46 people have been arrested by the Metropolitan Police since the time I filed the complaint. However, the Murdochs and other key conspirators remain free and the FBI has not arrested anyone, though the crimes began and continue in News Corp's New York headquarters]
Today has not been a good one for News Corp CEO, Rupert Murdoch. His mistress, Rebekah Brooks, 43, who was also the former head of News Corp's newspaper division, News International, has been charged in the phone hacking scandal, with conspiracy to pervert the course of justice. Brooks raged today that the charges are "weak and unjust."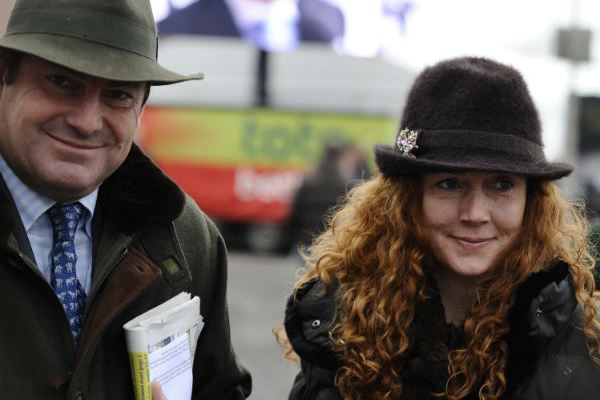 Charlie Brooks and wife Rebekah Brooks

Four others have been charged with Brooks: her husband, Charlie Brooks, personal assistant Cheryl Carter, News International's head of security, Mark Hanna, security consultant Daryl Jorsling and chauffer Paul Edwards. It stems from the incident the Judiciary Report wrote about on July 20, 2011 titled "Former News Corp Employee Rebekah Brooks Accused Of Trying To Destroy Evidence Police Found." Brooks and co. were caught dumping incriminating docs, mobile phones and a laptop. On March 14, 2012, she was arrested

again due to

it (

News Corp's Executive Rebekah Brooks Arrested Again In The Phone Hacking Scandal

).

I've been writing for the past two weeks that Brooks' pretty curly red hair will be poplar in prison (

Rupert Murdoch's Former Top Executives Rebekah Brooks And Andy Coulson Subpoenaed To The News Corp Phone Hacking Parliamentary Hearing Next Week and Does Rebekah Brooks Have A Crush On Prime Minister David Cameron)

.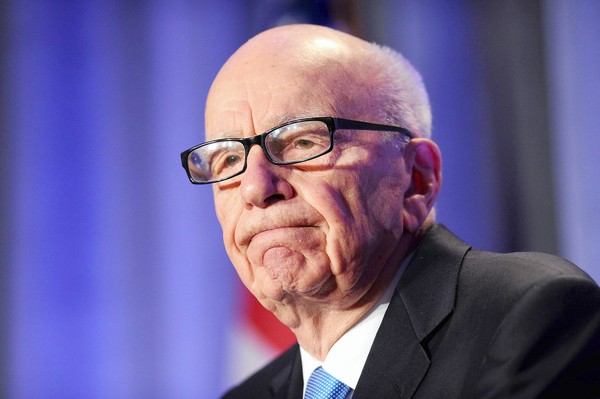 Rupert Murdoch

As a matter of fact,

last week, during one of the Leveson hearings, Brooks stated British Prime Minister, David Cameron signed his emails to her "LOL" thinking it meant "lots of love." Well, with prison hanging over Rebekah's head, "LOL" will mean lots of lesbians.

Rebekah, y

ou may want to ugly it up, you know, get a makeover makeunder to look like that foul jerk Madonna, whose arrogance got you into this mess, with her refusal to mind her own business and stay out of people's company business.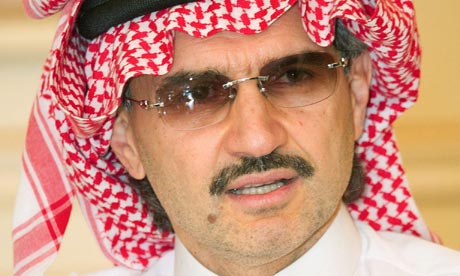 One of News Corp's biggest investors
Prince Alwaleed bin Talal
The odd thing is, Murdoch's fellow Kabbalah member Madonna, hasn't learned her lesson to buzz off and is still interfering in my business, but worse than ever. She is begging for another scandal, but one that will land her in the dock and where she least expects it.
Trust me, keep criminally interfering in my business as you have been doing, ramping up your madness over the past month and my next string of lawful, exposé articles will have News Corp coming after you. You more than most should know what Rupert Murdoch is really like behind the scenes when he gets really angry and what he is truly capable of. I can't imagine News Corp investor, Prince Alwaleed bin Talal, will be happy either.
RELATED ARTICLES
News Corp's Executive Rebekah Brooks Arrested Again In The Phone Hacking Scandal