John Travolta's Dirty Sex Secrets All Coming Out Via Lawsuits And Allegations Of Sexual Battery
May 14. 2012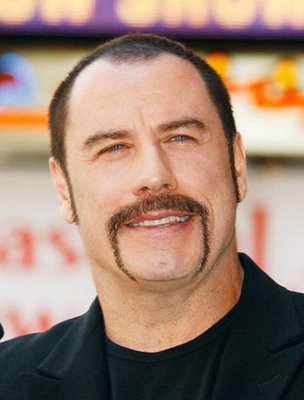 John Travolta
It was bound to happen. Scientology actor, John Travolta, who has been beset by four lawsuits for sexual battery, is facing a slew of criticism over his deviant behavior in propositioning strangers for sex. For several years, stories have been circulating regarding Travolta in gay baths in San Francisco, California, having sex with random strangers, which is dangerous, partly due to the spread of AIDS.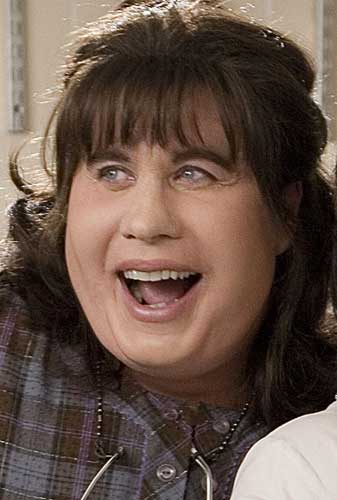 John Travolta in drag
A set of recent lawsuits have embarrassed the closeted homosexual actor, who is married to actress, Kelly Preston. Masseurs have come forward alleging Travolta sexually battered them, when they rejected his advances. Travolta is accused of groping men, disrobing and engaging in lustful touching and masturbating in front of them.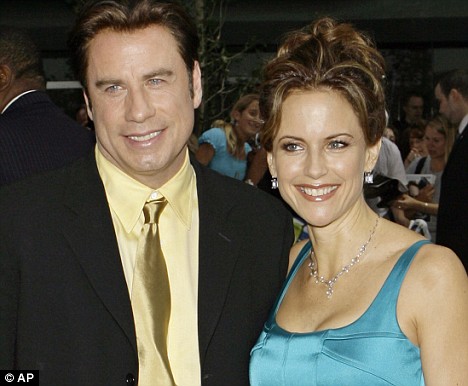 John Travolta and wife Kelly Preston
Gay or straight, such behavior is highly inappropriate and indicates he is struggling with mental illness. The Hollywood cult Scientology, which has been denounced by many, has played a part in the deterioration of Travolta's mental state. As a young, handsome, promising heterosexual actor, crude male Hollywood bigwigs forced themselves on him in exchange for roles, now he is replicating the same misconduct on others. He must break that cycle.