Carmelo Anthony Trying To Get His Wife La La Back Through Social Networking Post
May 9. 2017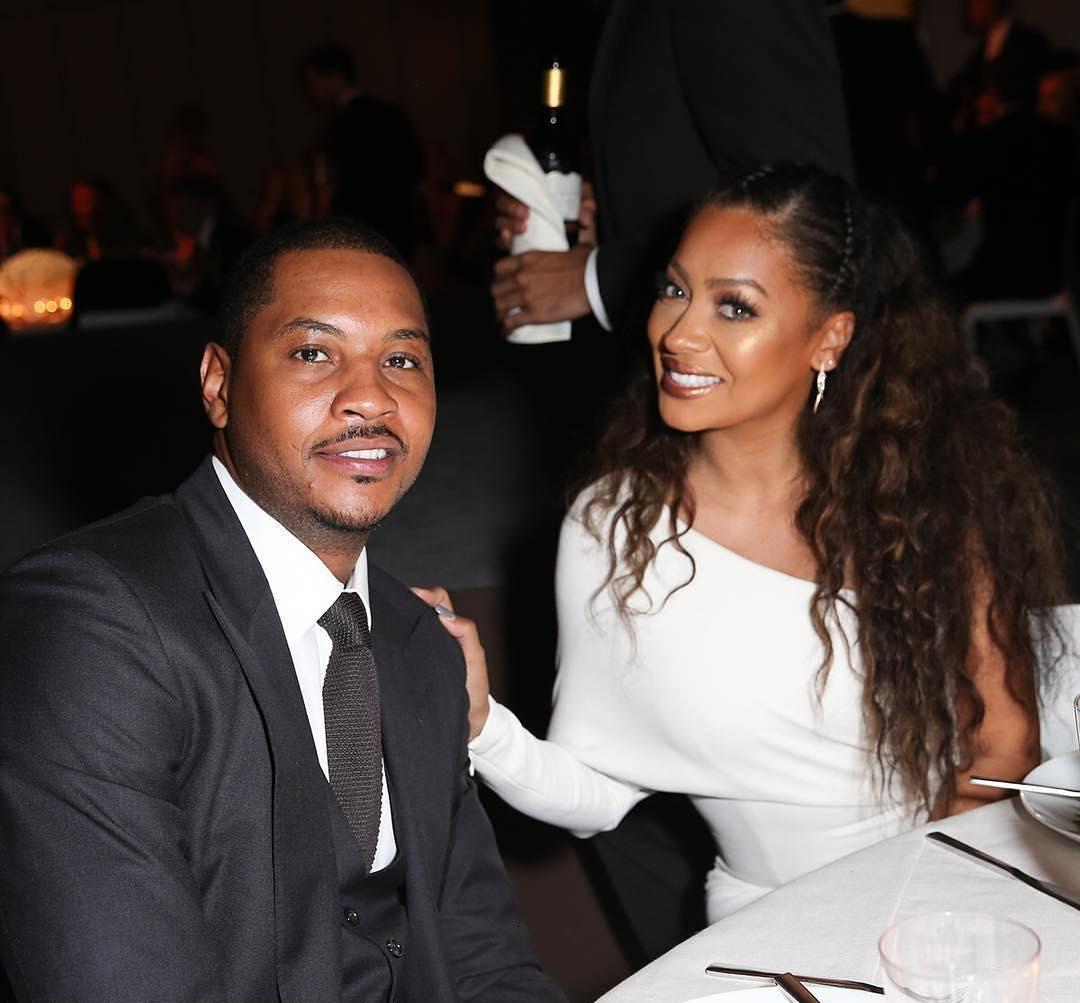 Carmelo and La La before she left him for cheating on her
New York Knicks basketball player, Carmelo Anthony, is not only facing uncertainty in his career, as calls for his departure from the team abound, his wife, TV host and reality star, La La Anthony, has dumped him over rumors he impregnated another woman, opportunist Mia Angel Burks. La La moved out of the marital home and took their 10-year-old son Kiyan with her.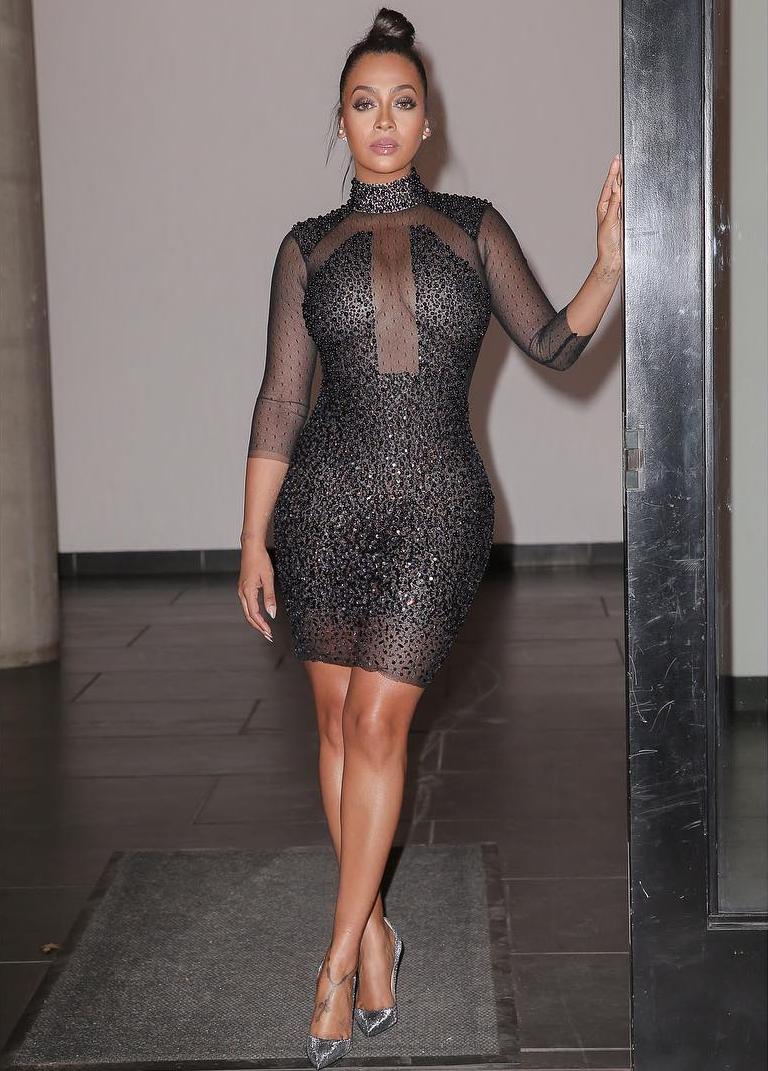 La La Anthony
La La posted a photo of herself and Carmelo's look-alike Kiyan on Iinstagram.com and captioned it, "He's the only one who knows what my heart sounds like from the inside. #myoneandonly #myeverything #vh1 #dearmama." Carmelo, who has been watching La La's social networking pages, posted the comment "love y'all" under the photo.
La La, like any loving wife would be, is devastated over claims Carmelo impregnated another woman. That's a big no-no with most women. You do that to your woman and you have ruined her life. Hence many women dumping men for that treachery.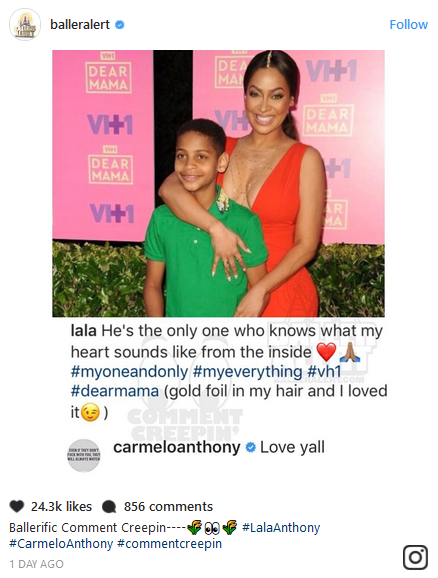 La La Anthony's post on Instagram which her husband Carmelo Anthony responded to on the social networking site
Carmelo definitely went in the wrong direction with this extremely poor choice that has devastated his family and upset his fans. It would be great if Carmelo and his wife could reconcile, but once again, that's up to La La. As stated on the site previously, Carmelo's side chick is looking for her 15 minutes of fame, leaking information to the press, tabloids and blogs, like only a true groupie would do. Why do men allow themselves to get in these situations.
RELATED ARTICLES
There Were Signs Of Trouble In The Marriage Of La La Anthony And Carmelo Anthony Prior To Him Knocking Up Side Chick
NBA Star Carmelo Anthony Struggling To Get Wife La La Anthony Back After Claims He Knocked Up Another Woman