There Were Signs Of Trouble In The Marriage Of La La Anthony And Carmelo Anthony Prior To Him Knocking Up Side Chick
May 4. 2017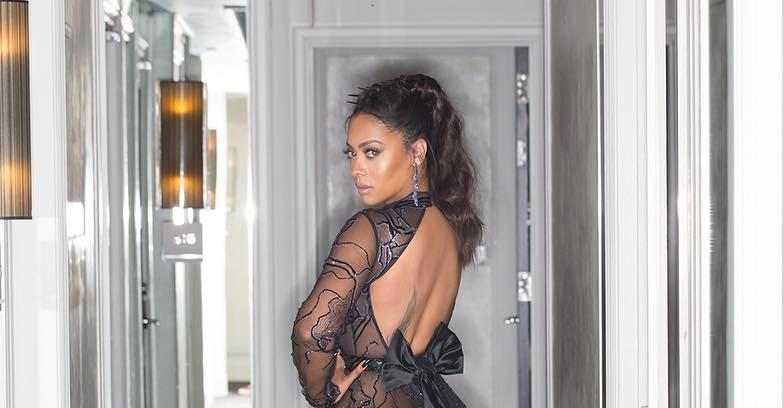 La La Anthony
Reality star, La La Anthony has left her husband, athlete Carmelo Anthony, over claims he sired a child outside their marriage (NBA Star Carmelo Anthony Struggling To Get Wife La La Anthony Back After Claims He Knocked Up Another Woman). His mistress, Mia Angel Burks, is said to be several months pregnant and leaking information to the press, in search of publicity for her bad deeds.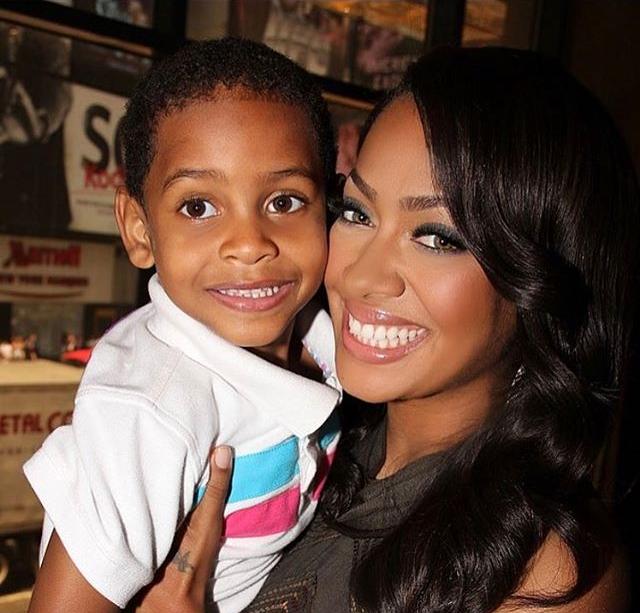 La La Anthony and her son Kiyan Carmelo Anthony
The signs were there the La La and Carmelo Anthony marriage was in trouble. Remember the incident regarding the very pushy groupie openly flirting with Anthony at the game and him responding in turn (Thirsty Groupie Publicly Touching And Flirting With Carmelo Anthony Gave The Public A Certain Impression Sure To Upset His Wife LaLa).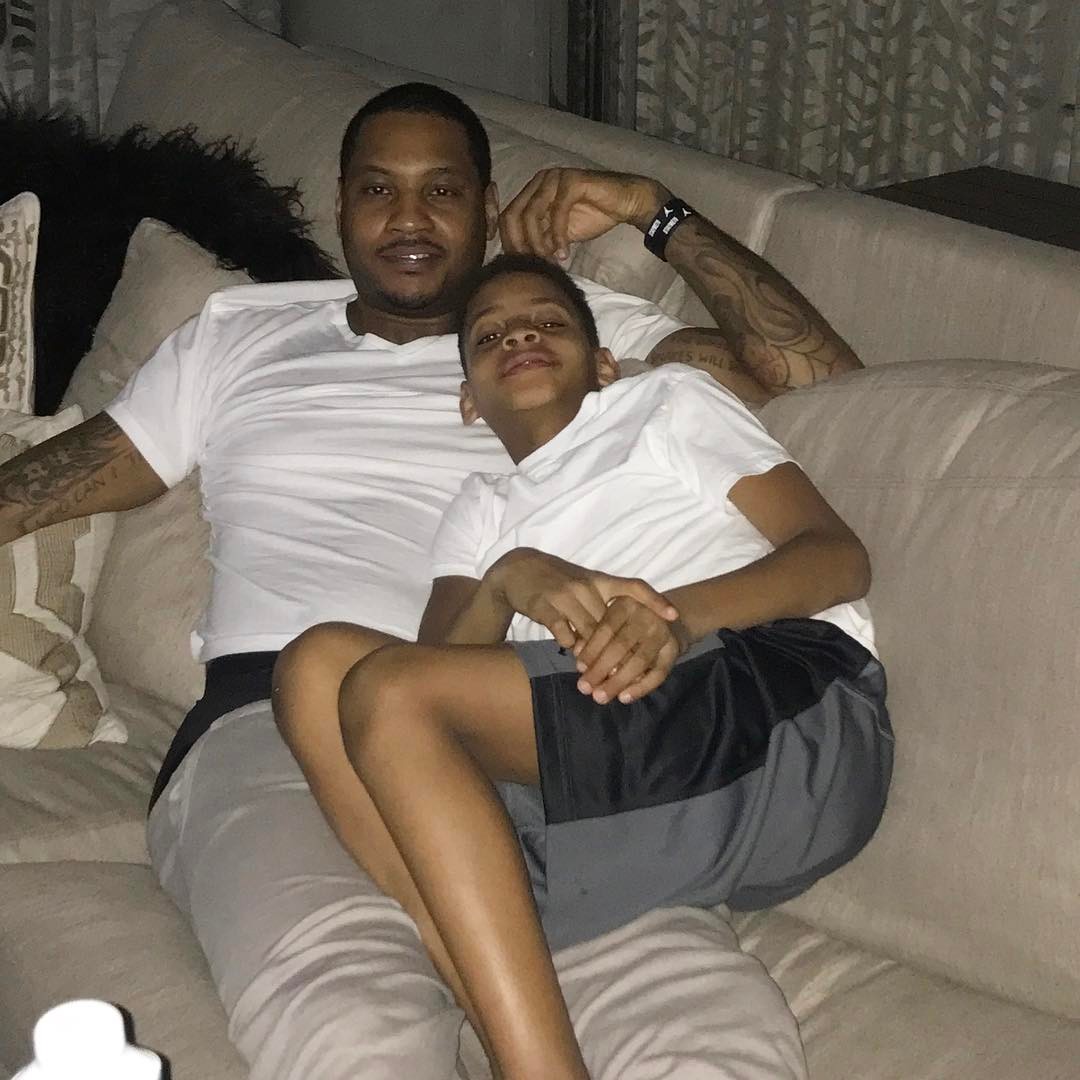 Carmelo Anthony and son Kiyan Carmelo Anthony
They say, "Where there's smoke there's fire." It was an indication that things were going wrong due to Anthony's inappropriate conduct. Anthony embarrassed La La with that incident and now by knocking up another woman, Mia Angel Burks. Anthony is in the wrong, as his behavior is disloyal and has greatly hurt La La, who was good to him. All this scandal and public embarrassment shaming Anthony's name and for what, sex with a woman he doesn't even love, who deliberately got pregnant to destroy his relationship with La La.
Mia Angel Burks messed up someone's relationship/marriage and thinks it's time for her close-up, leaking information to the press for attention. Carmelo Anthony is worth $200,000,000 and Burks will be trying to get as much of that money as possible through pregnancy. Anthony is definitely catching an L for getting himself into this situation (loss) as his wife is beautiful, has millions of dollars, while the side chick he got pregnant is wrecking his image with fans and earnings potential by going public and she is the only way the press could have found out.
Many famous men lack self-control and it becomes their downfall. Women throw themselves at them for fake reasons and they fall for the insincere attention, rooted in getting some of their money and fame. What I do not understand is why some men are so trusting as to believe a woman will not set them up, via deliberately not taking birth control, while lying that they are, in order to get pregnant, in a bid to trap the man.
RELATED ARTICLES
Thirsty Groupie Publicly Touching And Flirting With Carmelo Anthony Gave The Public A Certain Impression Sure To Upset His Wife LaLa (Video)
NBA Star Carmelo Anthony Struggling To Get Wife La La Anthony Back After Claims He Knocked Up Another Woman