Women On 'Real Housewives Of Potomac' Married To Famous Athletes Having Trouble Dealing With Their Marriages Failing Due To Cheating
May 10. 2017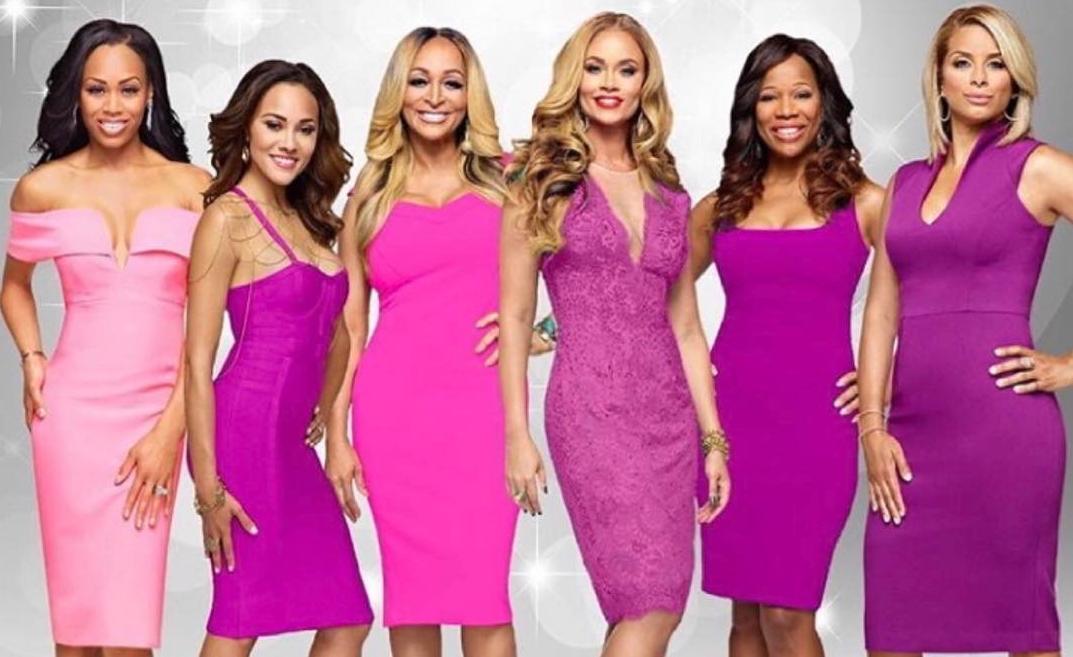 Real Housewives Of Potomac
The reality show "The Real Housewives Of Potomac" features a few women married to athletes who have been cheating on them. Robyn Dixon was married to former NBA basketball player, Juan Dixon. The couple have two sons. Due to his rampant cheating, the couple divorced. Now they are living together again to save money. From a spiritual perspective it is an unsound idea (scripturally, remarriage is discouraged). It is also emotionally unhealthy and damaging. You're essentially dating a person you were married to who is of the belief they can date other people, while you are being faithful.
Robyn still likes to be called Juan's "wife" and wants to restart a romantic relationship with him. She keeps commenting on how good he looks, but plays down her obvious feelings for him at other times. Juan is stringing Robyn along. His words indicate he has moved on. Dixon's co-star, Ashley Darby, has made her aware she heard rumors at her restaurant that Juan has a girlfriend.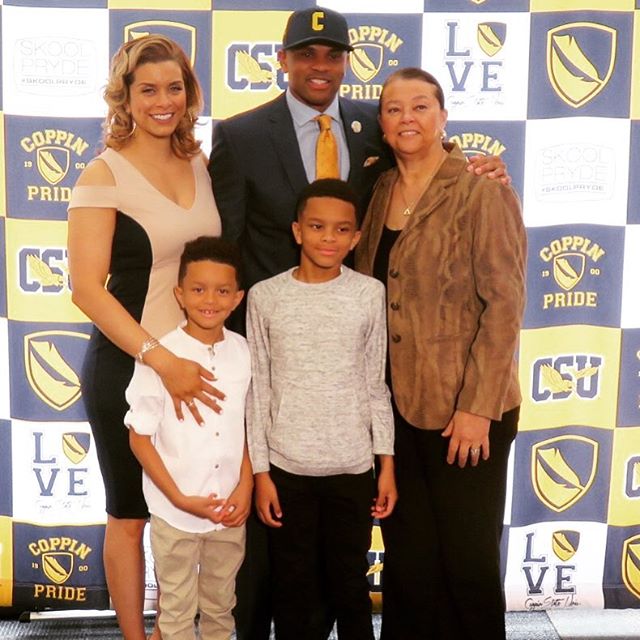 Robyn Dixon (left) and ex-husband Juan Dixon (center), pictured with their two sons
When told by co-star Giselle Bryant and separately Darby, you could see the pain and heartbreak on Robyn's face. Robyn was struggling to hold back tears, though she pretended she was okay. It was clear she was devastated. Robyn was under the impression they were getting back together, while Juan was out cheating again.
Robyn's words indicate she feels very invested in Juan. Not only was he her husband, he is the father of her children, who helped with his career. Robyn would help Juan practice basketball. She would literally play basketball with him. She made sure he had his pre-game meals and that his uniform was always clean and pressed.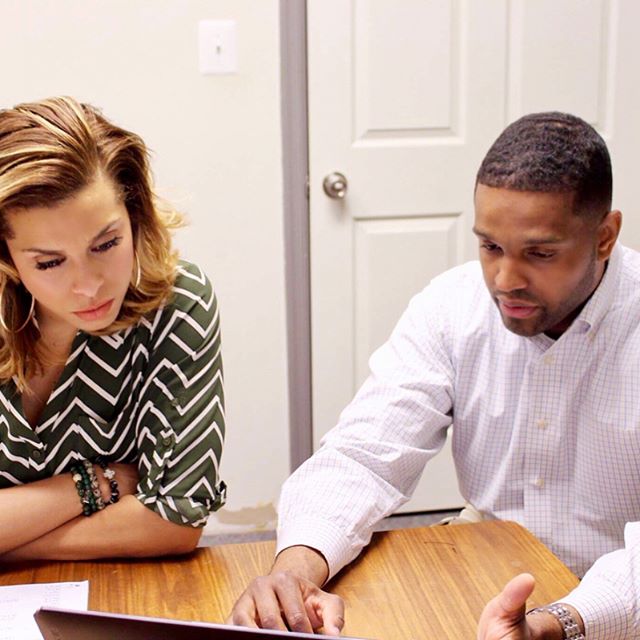 Robyn Dixon and Juan Dixon
A woman like her is hard to find, but some famous men like Juan believe the hype about their fame and are ungrateful to the ones who helped to get them there. Then, when the money runs low or runs out, they are back with or trying to reunite with the woman who was there for them and helped to build their career (as Robyn did for Juan).
Juan was very unwise to cheat on Robyn, as she clearly played a literal role in his career development, almost like a manager or coach would do. She is also beautiful. Some men are just greedy. They believe their own hype and the fake attention from groupies and it costs them the one they love.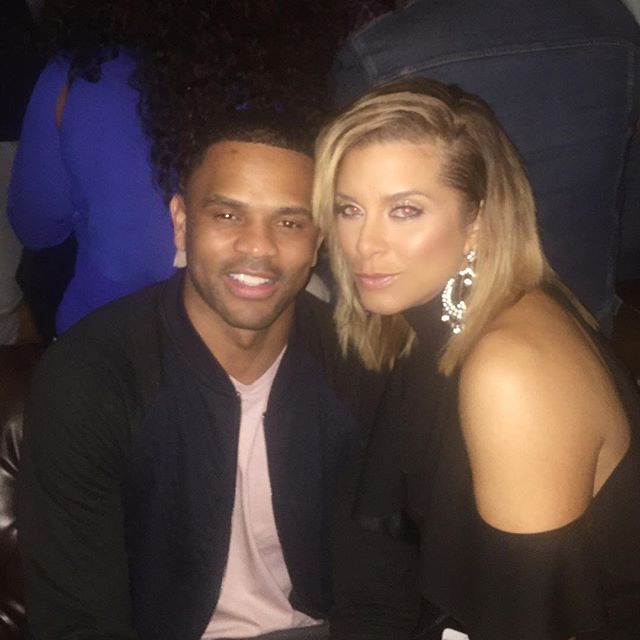 Juan Dixon and Robyn Dixon
I've repeatedly written on this site for years, regarding what I have witnessed in the entertainment industry, in reference to famous men having too many options and it often brings them and their families a world of pain when they choose to cheat and destroy their family unit. Groupies and gold diggers are not worth your families.
Robyn's friends are concerned for her, as her situation of living with her ex-husband, who is leading her on like he is not involved with anyone, while again behaving in a ungodly, promiscuous manner, is an unhealthy relationship. It's already hurting her and she does not deserve that. Juan should move out. He's hurt her enough for one lifetime.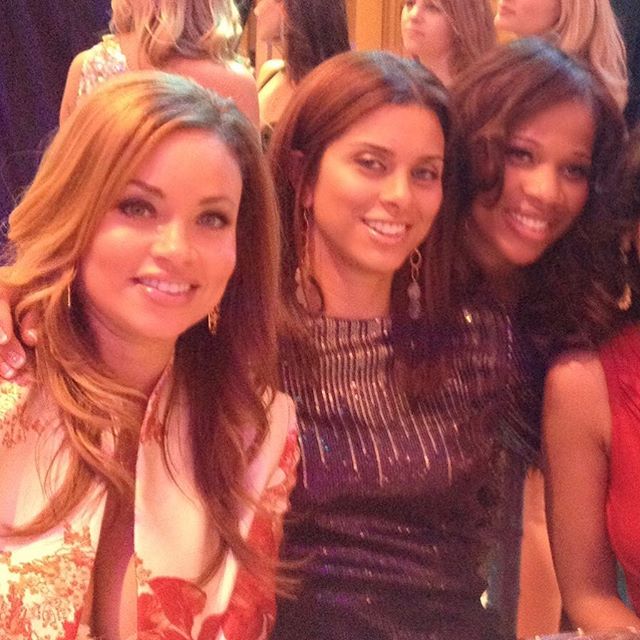 Giselle Bryant, Robyn Dixon and Charrisse Jackson-Jordan
Charrisse Jackson-Jordan is another example of a woman married to an unfaithful famous man. Lovely Charrisse is married to former NBA basketball star, turned coach, Eddie Jordan. They have two daughters. However, the couple has been living apart for the past few years and now he wants a divorce.
Charrisse has been crying over the news, which is understandable. Marriage is supposed to be for life. However, some dishonor that vow they made before God due to groupies and gold diggers and it always comes at a price. God's blessing is not over cheating and these men would be better off if they were faithful to and stayed with their wives.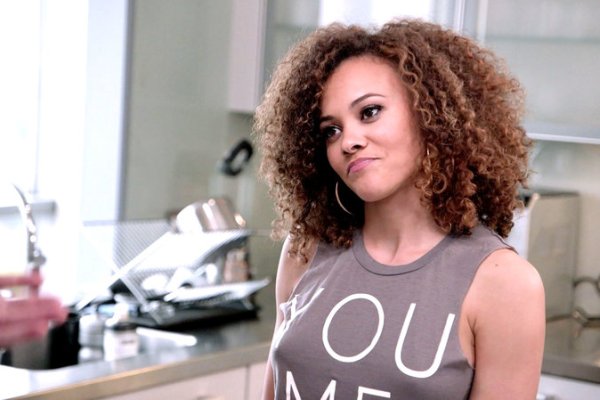 Ashley Darby
Some famous men lie to themselves. They believe groupies and gold diggers love and care about them. These women only want your money, fame and bragging rights to say they are with a famous man. They don't care about you. However, your wives do. Adultery and divorce destroys the family unit. It emotionally scars children.
RELATED ARTICLE
Apollo Nida Insults His Wife Phaedra Parks With Introduction Of Fiancée Sherien Almufti At Kandi's Restaurant Opening On 'Real Housewives Of Atlanta'