.
Unwise Rihanna Slams Blogs, Bloggers And Readers
November 17. 2010
Rihanna
This is a follow up to the articles "Chris Brown Showed Up In My Neighborhood" and "Chris Brown Violated His Probation" regarding Rihanna and Chris Brown, with the latter having stalked me last week. Clearly not realizing tens of millions of people read blogs on a daily basis, ignorant, non-singing, Rihanna, slammed bloggers, blogs and the people that read them:
"I read the blogs sometimes, it depends on what it is I am trying to find out. I'm a lot more numb to it now only because I understand what it is. It's a community for people who don't have anything else to do and hate themselves, they hate their life, they hate their job, they hate their appearance, they are uncomfortable with who they are so what makes them feel good is talking smack about other people who they think they will never ever see in their life and they happen to be celebrities. It seems impossible to ever have the opportunity to say these things to their face, so they get to hide behind their computer."
Rihanna makes a career out of performing sex acts on Jay-Z, the Dream and Kanye West, who have run their mouths about it in industry circles, whilst stealing people's preexisting copyrighted songs, photographs and trademarked images, but now suddenly believes she is better than everyone else. Never mind she can't sing, dance or act, annoy listeners with her bleating voice and consistently exposes young, impressionable kids to all sorts of nastiness on stage, in music, photos and videos, she somehow thinks she is above others.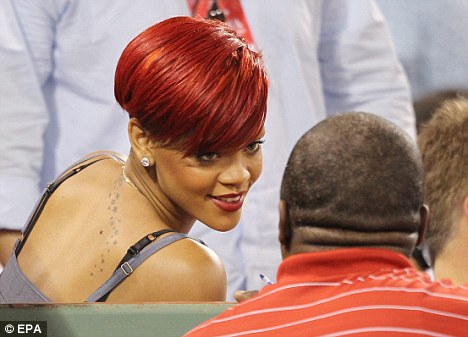 She grew up very poor, yet has no qualms about criminally stealing from others, depriving them of their own property, for her undue enrichment. That poverty made her unconscionably money hungry, willing to anything, from engage in underage sex with Jay-Z, to providing lesbian sexual favors to industry women in her cult Kabbalah, who could help her with her fraudulent career.
While she spends her days trading sexual favors for career advancement, I spend my days doing medical and scientific research work, authoring copyrights and writing articles for my sites, read by millions. As stated before, some of the proceeds from my Copyrighted Catalog that have been infringed by Kabbalah members, such as Rihanna, who via commissioned commissioned hacking, made an illegal copy of it and began using it without permission, was to go towards AIDS and cancer research and victims of the diseases.
Millions of people are dying each year from the aforementioned diseases, while Rihanna, Madonna and their nasty Kabbalah cohorts, criminally steal my PREEXISTING copyrights, meant to support research work towards cures. Instead that money is criminally going to fund the lavish, unearned lifestyles of losers such as Rihanna.
She has made a career out of criminally stealing my preexisting copyrights. Songs such as "Umbrella" "Take A Bow" "A Million Miles Away" and "Rudeboy" to name a few, were criminally stolen directly from my preexisting Copyrighted Catalog. As a matter of fact, "Rudeboy" was written and copyrighted by me years ago and is a Jamaican term, which is the island I am from.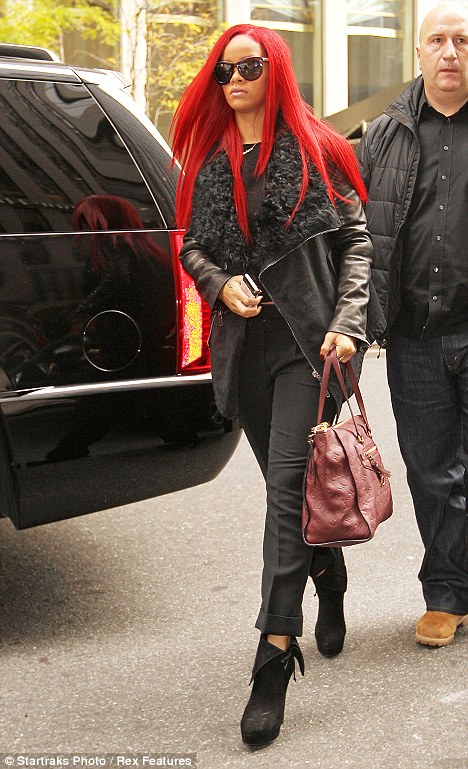 Rihanna is from Barbados, yet that didn't stop her from going on stage and accepting a Grammy, for a song she and Jay-Z criminally stole from a Jamaican and saying "Barbados we got one." Not only did you spit on Jamaica in doing so, you dishonored Barbados as well, in falsely crediting a stolen, preexisting copyrighted song to the island. Who in their right mind could be proud of such a thing.
Other items from my Copyrighted Catalog she illegally accessed, included business plans she used, such as an item regarding a remake of the Jamaican song, "Redemption Song" by Bob Marley, a singer my dad knew, to be included with a project I wrote. Shortly after, Rihanna, ran out and remade "Redemption Song. Then there was the incident where I wrote a time stamped item, regarding the Jamaican song "You Don't Love Me" by Dawn Penn and Rihanna ran out and remade that song shortly after as well.
There was also an incident of an unpublished, copyrighted, preexisting, time stamped article, I wrote in 2008, regarding the Michael Jackson song "Wanna Be Starting Something" and once again, shortly after, Rihanna ran out and remade it, using the song as a sample. It ended up getting Michael Jackson and Rihanna sued, as a segment of the song was not cleared with the African musician that owns the rights to a portion of the late singer's track. There was also a copyrighted business pitch regarding "Cover Girl" and she used that as well, going to the company about an endorsement deal. There have been other similar incidents as well, regarding misconduct from her.
What is regrettable and ironic is Barbados' former Prime Minister, who helped champion Rihanna's fraudulent career, at AIDS and cancer sufferers expense (research funds stolen from my copyrights, due to Kabbalah, as mentioned above), died this month of cancer and is the first one to pass away in office. Two days after his funeral, one which she did not even want to attend, according to a furious Barbadian, who is a MediaTakeOut.com reader that wrote into the site and slammed her, echoing the sentiments of her fellow countrymen, Rihanna went on stage at a Bon Jovi concert laughing, grinning and hamming it up for the cameras, like nothing happened.
However, here she is telling people they have no life and are pathetic, but who could be more pathetic than you and those in Kabbalah. Let's not forget, members of Kabbalah routinely pay bloggers for favorable coverage, but the one hitch is they can't control negative public reaction.
Rihanna is a drug addict and alcoholic, who needs to take herself to rehab, then to a psych ward, as she has clearly lost her mind to be doing the sick things she is to get ahead.
SOME OF RIHANNA'S THEFTS OF OTHER ARTISTS WORKS: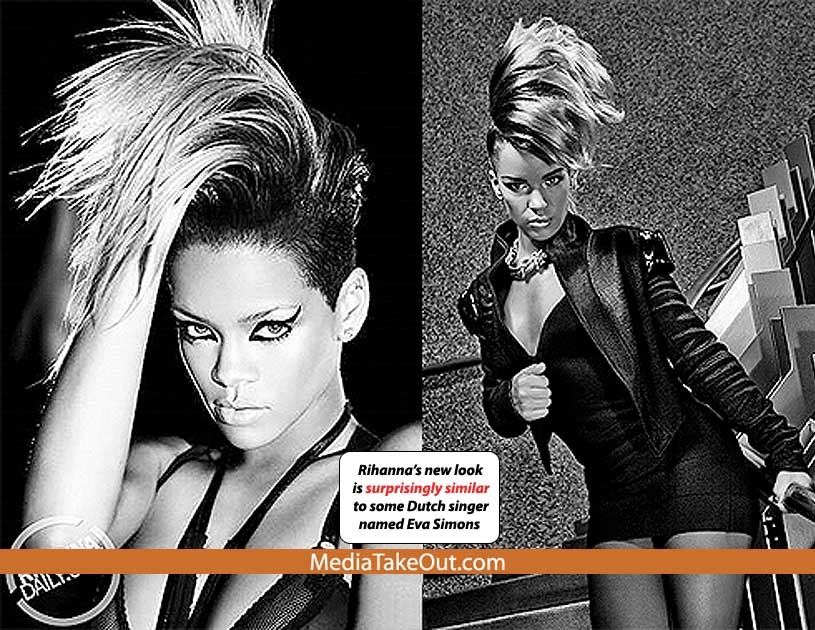 Rihanna (left) Eva (right)
| | |
| --- | --- |
| | |
| ECW - October 1998 | Rihanna - October 2009 |
Rihanna Rips Off Dobson's Image From The Hairstyles To The Tats: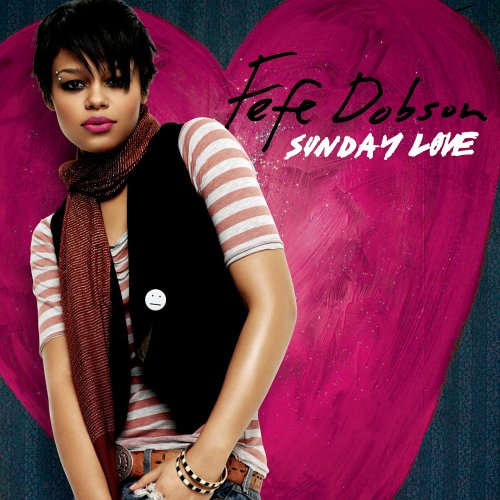 FeFe Dobson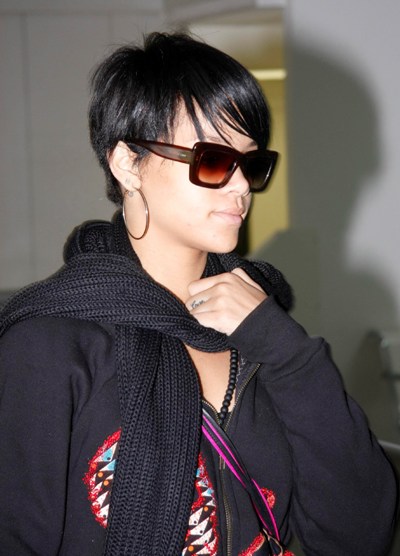 Rihanna ripping off FeFe Dobson's look