Site: Chris Brown Manager Sparked Rihanna Fight
March 10. 2009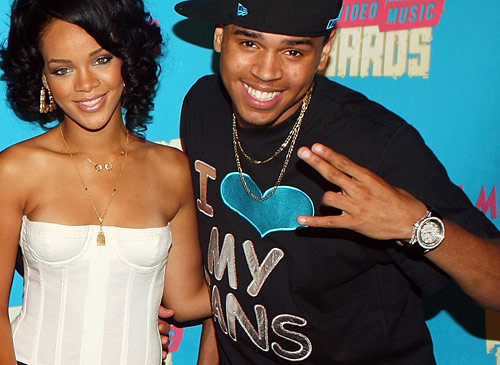 Rihanna and Chris Brown

TMZ is today claiming, the woman that sparked the assault between

, 19, and

Before the assault transpired, I wrote about Brown's inappropriate sexual relationship with his manager that began when he was a minor.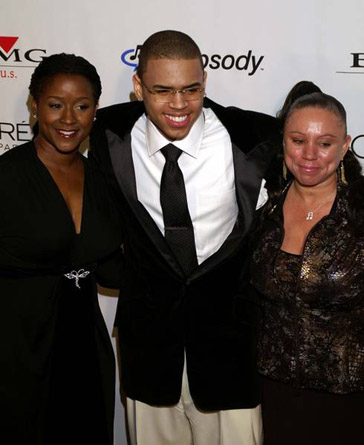 Tina Davis, Chris Brown and his mom Joyce
She is a criminal and a vulture for using that boy for sex. You're his manager - you're supposed to be protecting him, not committing statutory rape.
Clearly, this chick is from the R. Kelly school of thought on the management of young artists (R. Kelly at 27, was having sex with his 15-year-old protégé Aaliyah, who he married in an illegal ceremony that same year).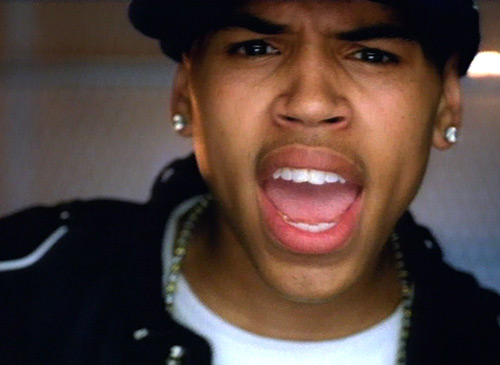 Brown at 15-years-old in his debut video "Run It"

Rihanna is no angel either, as she began sleeping with her mentor, rapper Jay-Z, when she was underage and he was in his mid-thirties.

A

s I alleged previously, b

oth Brown and Rihanna have prostituted themselves for fame – literally - as mentioned on the site last year on July 7, 2008 in the article Teens Having Sex To Get Record Deals.

Why oh why is the entertainment industry so depraved. None of this is okay. Roman Polanski would be proud of this madness.

Mystery Woman in Brown/Rihanna Case Revealed

Posted Mar 10th 2009 2:00PM by TMZ Staff

TMZ knows who triggered the fight that left Rihanna battered and bruised and Chris Brown an accused felon -- it's Brown's manager.

Sources tell us the woman who left the three-page text message on Brown's cell phone is Tina Davis. Davis -- who turns 40 this month -- was rumored to have had a relationship with Brown when he was 16. Brown and Davis have denied it.

Law enforcement tells us the text message to Brown talked about hooking up later -- and it totally pissed off Rihanna. She slapped and hit him and he then brutally fired back.

The detective's affidavit refers to the text message as being "from a woman who Brown had a previous sexual relationship with."