Rihanna Has Herpes
Singer Pictured With Cold Sore On Lip
Brings New Meaning To The Term Lip Syncer
January 12. 2009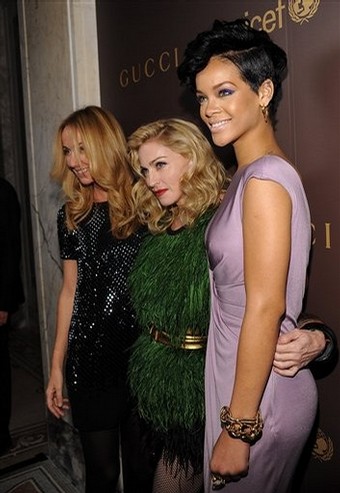 Madonna and Rihanna at a Kabbalah function in New York
Bisexual lip-syncer and song thief Rihanna, who was pictured grabbing another woman's breasts last year, has joined her fellow switch hitting Kabbalah members in the Herpes club. Women such as Britney Spears, Paris Hilton, Lindsay Lohan and Madonna.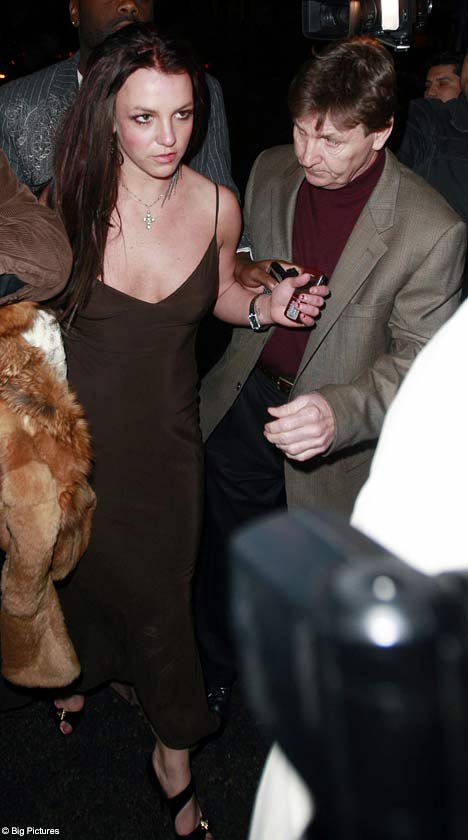 Kabbalah member Britney Spears pictured above with Herpes cold sore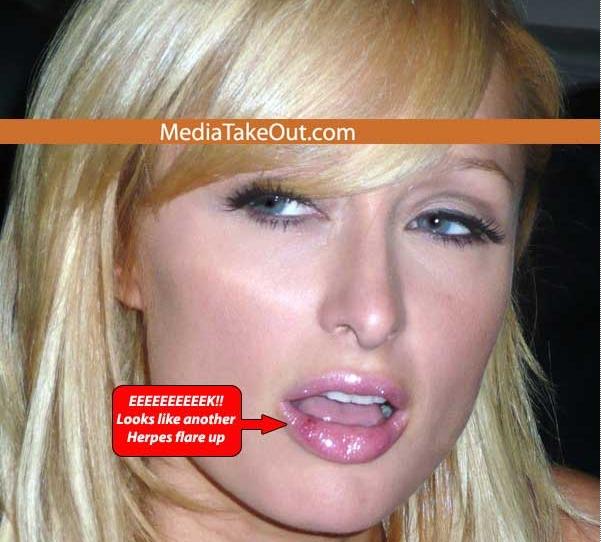 Kabbalah member Paris Hilton pictured above with Herpes cold sore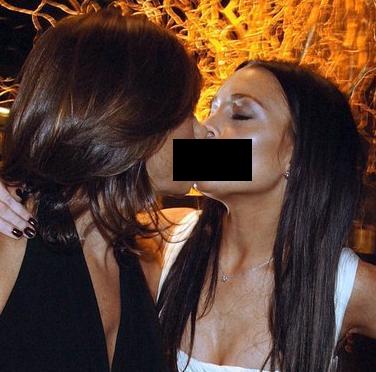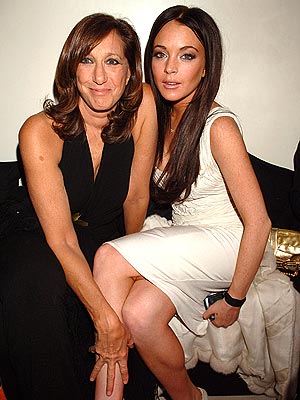 Kabbalah member Lindsay Lohan, pictured above with fellow kook and thieving designer Donna Karan, is known to have Herpes. The older lesbian members of the cult have been using the younger ones sexually.
Rihanna was pictured out twice last week with an angry looking Herpes cold sore eruption on her lip, that she tried in vain to hide from photographers.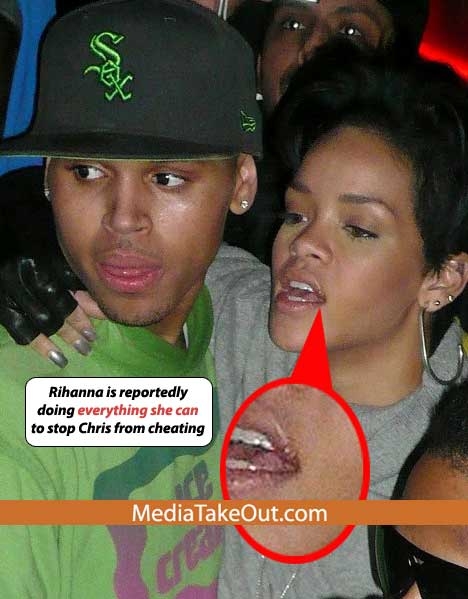 Rihanna and Chris Brown
Rihanna, her manager Mark and her boyfriend, Sony artist Chris Brown, illegally bought stolen goods (songs) from Madonna, which the degenerate, washed up singer doesn't even own in the first place.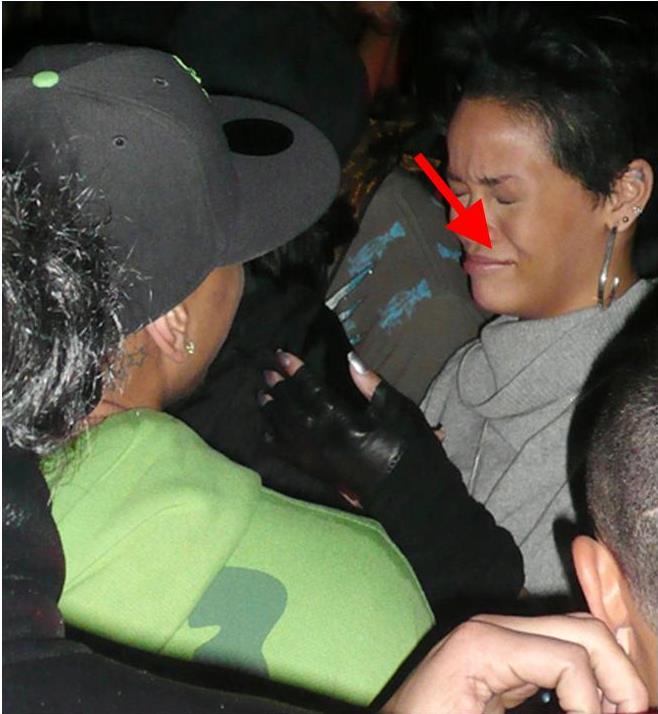 Madonna illegally procured a copy of my Copyrighted Catalog via commissioned hacking by her hosting company Digilink and via burglary employing local Miami Kabbalah Center nitwits she has doing her bidding. Members that were stupid enough to get caught on camera stalking me.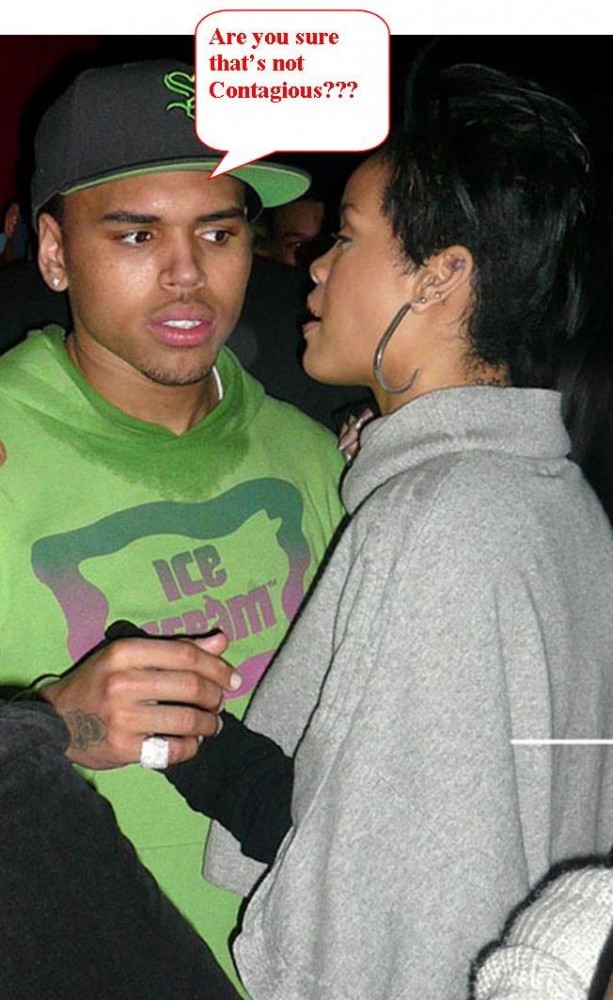 In exchange for the deep price discounts on the songs she criminally sold to Rihanna and Chris, among others, with their full knowledge of how she illegally gained a copy thereof, they agreed to join Kabbalah, work with her on future recordings and plug her in the press, to help keep her raggedy, washed up name alive among younger audiences. Talk about signing a deal with the devil.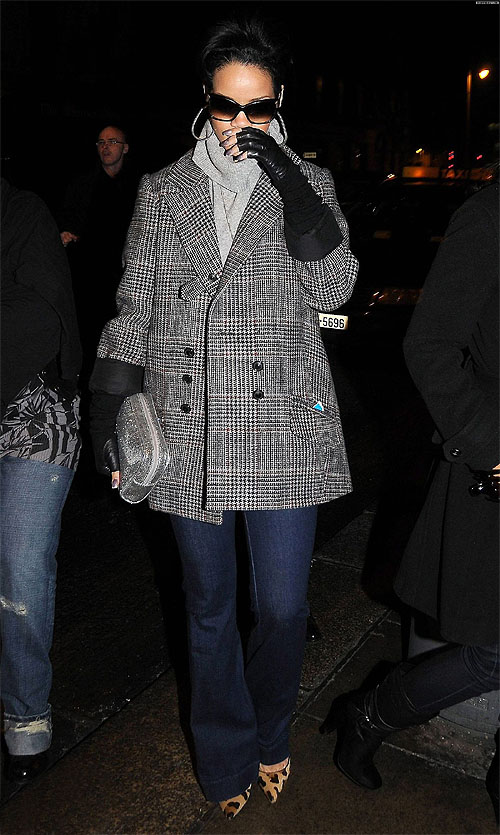 However, you can continue with the stealing and see where it is going to land you all, as you are being formally investigated.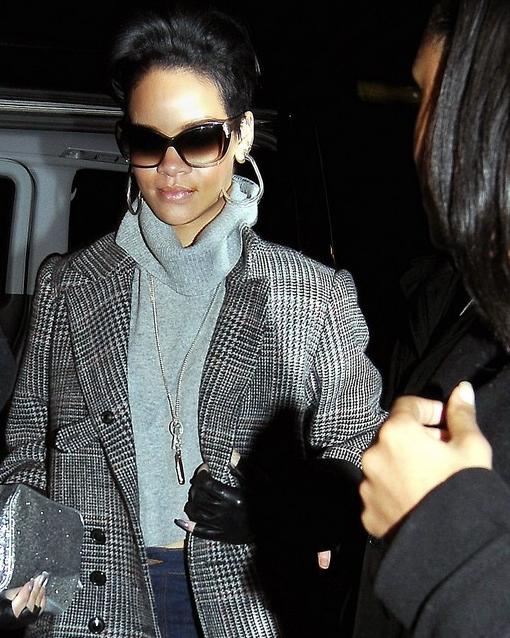 Not to mention, Madonna has been so brazen and careless, taking no precautions with the financial and invasive crimes she has been committing, it left a wide and terrible digital and financial trail of evidence.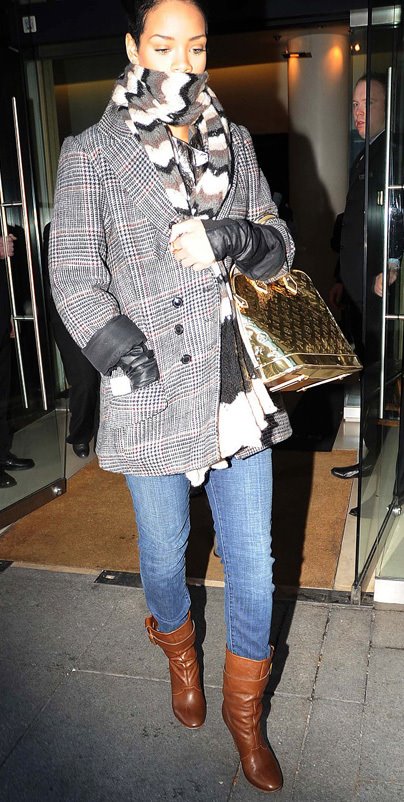 As for Rihanna, your family should be ashamed of the way you are whoring yourself out and breaking the law for fame, that is not going to last. Herpes lasts longer.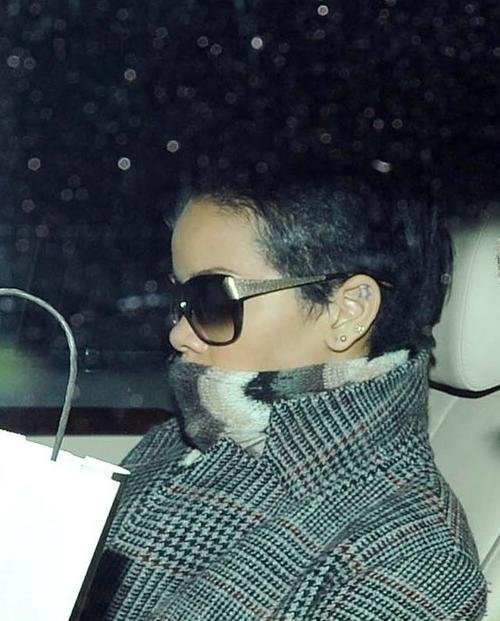 As I stated previously in the Paris Hilton Has Herpes Outbreak article, the reason so many people have Herpes in Hollywood is because so many of them have slept with each other.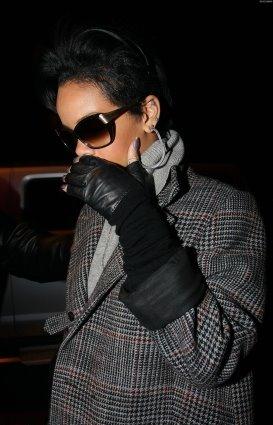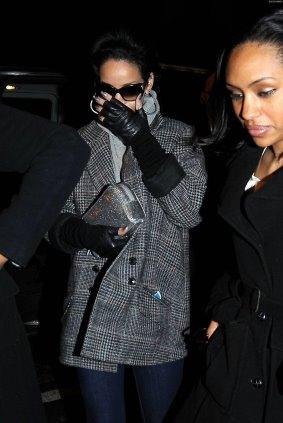 STORY SOURCE
HERPES??? R&B SINGER RIHANNA TRIES TO HIDE A MYSTERY SORE ON HER LIP!!!!
What Are You Hiding Rihanna
http://rhymeswithsnitch.blogspot.com/2009/01/what-are-you-hiding-rihanna.html
Before catching a flight to Los Angeles for the Grammys, Rihanna took the stage to perform her hits, "Umbrella" and "Don't Stop the Music." The multi-tasking singer—who spent the early part of the week hitting the front rows at fashion week and unveiling her new line of umbrellas for Totes—overcame her nerves to perform for the A-list crowd and help express the urgent need to support Raise Malawi (Kabbalah) and UNICEF...
Chris Brown wants to duet with Madonna on new CD
LOS ANGELES (AP) - Chris Brown wants Madonna on his next album. The 19-year-old crooner says the Material Girl would be his dream duet for a track on his upcoming CD "Graffiti," which is due out next year.