Scientists Call For Drug Database
November 25. 2009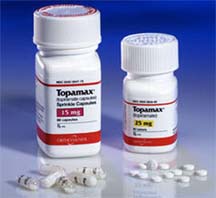 Yesterday, scientists called for a drug database, to monitor the effects of individual pharmaceutical drugs on the public. It makes sense and I am in agreement with it. God willing, a database can help prevent medical tragedies. In the Judiciary Report articles

Good And Bad Pharmaceutical Drugs on

November 19, 2009 and www.medications.com currently offer public feedback. In the July 21, 2009 article Celebrity Prescriptions, I also wrote of the need for a comprehensive drug computer system to prevent the abuse of prescription meds.

By and large, most drug makers are not criminally negligent and knowingly releasing bad products, but some are and measures need to be taken to weed out those faulty, potentially deadly medications as soon as possible, since some companies will not police themselves. Most scientists mean well. When a scientist develops a cure, he or she is not usually thinking of how much money they will make, but how many people's health and lives will be improved.

Public Database Is Urged to Monitor Drug Safety

Published: November 23, 2009 - What could be done to prevent another Vioxx? This pain medication for arthritis became a blockbuster after its introduction in 1999, only to be taken off the market in 2004 when a study linked the drug to an increased risk of heart attack and strokes.

A new study published Monday in Archives of Internal Medicine offers an ambitious proposal to determine a drug's risks sooner than they might otherwise become evident. The authors propose a system to examine widely prescribed drugs through safety analyses that would pool data as they emerge from various clinical trials of a medication and aggregate the information for a fuller picture of a drug's harms and benefits.

As policy makers in Washington push for various forms of evidence gathering to determine the safety and effectiveness of medical treatments, the study proposes a broad model for monitoring drug safety that would consist of detailed publicly available data that independent researchers could freely analyze.

Such a database could be continually updated and aggregated with new information, as the results of new studies were published, to calculate a near real-time balance sheet of a drug's risks and benefits.

Dr. Joseph S. Ross, the lead author of the study, said the objective of the researchers was to determine whether this kind of sequential cumulative analysis could serve as a new model for monitoring the safety of drugs after they enter the market.

"How could we be doing post-market surveillance in a better way?" said Dr. Ross, an assistant professor of geriatrics and palliative medicine at Mount Sinai School of Medicine in Manhattan. "For drugs that we are concerned about, that are high risk, this could be a blueprint going forward."...

"There is this kind of dogma in medicine that you shouldn't use any drug for the first seven years after it's released, because it takes that long to figure out its harms and benefits," said Dr. Michael Steinman, an assistant professor of medicine at the medical school of the University of California, San Francisco...