Good And Bad Pharmaceutical Drugs
November 19. 2009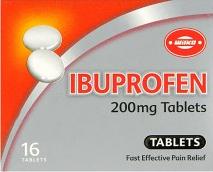 Modern medical science has presented the world with quite a few discoveries. Some good, some bad. Take for instance, the Polio vaccine did wonders for many.
The modern pharmaceutical industry sometimes exemplifies the term "trial and error." They often guess and it becomes evident when they run trials on a drug, it fails, then they change the disease or affliction they wish to target (Flibanserin). That's called guesswork.
Ibuprofen is a drug that has helped many with pain relief, with few, if any side effects. It is one of the better pharmaceutical drugs that have been created, which has been well tolerated by many. However, it is not right for everyone, as it can act as a blood thinner.
However, there are some horrific pharmaceutical drugs out there, which create worse side effects than the medical problem they are designed to address.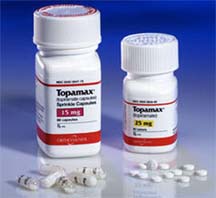 For example, Topamax, is a terrible pharmaceutical drug. It is meant to target migraine headaches, but many people have reported serious side effects such as blurry vision, blindness, severe depression, hair loss, anxiety, heart palpitations, psychosis, tingling in limbs, trouble finding words when reading, confusion, aggressiveness, fatigue, feelings of dread, loss of appetite, memory loss and in the worst cases, a number of suicides.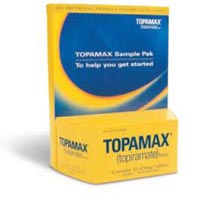 Is it worth all that to stop migraines - NO! Topamax has a number of lawsuits against it and deservingly so. What it has done to the health and well being of many is disgraceful.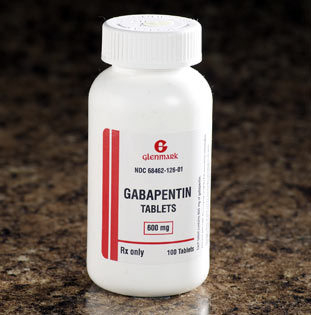 Neurontin (Gabapentin) is a drug currently embroiled in a number of lawsuits for wrongful death, as it put some patients at a high risk for suicide, resulting in a number of deaths. It also created severe anxiety, shaking, dry mouth, throat pain, fatigue, stomach pains, confusion, kidney stones, hallucinations, dizziness,

memory loss

and heart palpitations in many. It is supposed to target seizures, but is being marketed for other uses such as relief from nerve pain, which is debatable and the treatment of bipolar disorder.

It was recently discovered, pharmaceutical giant, Pfizer, tampered with Neurontin studies. There needs to be transparency regarding Neurontin, as the current lawsuits indicate there is deceptiveness on the manufacturer's part. Consumers don't deserve that.

Tegretol (Carbamazepine) is another drug that has some issues, in that it is meant to target items such as seizures, but it lowers the white blood cell count, which decreases the effectiveness of the immune system. They need to work on that.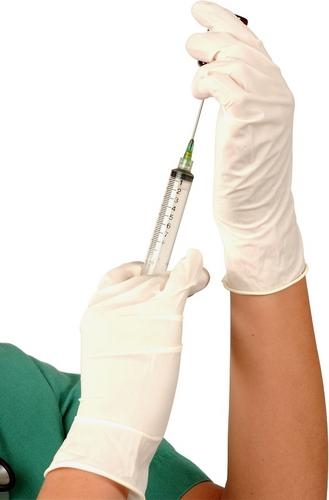 When a person is sick, they need the best care available. Conflicts of interest can arise, when some doctors are on a pharmaceutical company's payroll, as has been found in a number of cases.

Some pharmaceutical drug makers mean well, but some are reckless and looking for a profit at any cost, even if it means putting a product on the market that test trials revealed is very dangerous.

It's one thing when a drug company does not know what the side effects and long term effects are, but it is quite another when they do, but rush the product out anyway, killing people, for a quick buck.

Another issue is drug interactions, as quite a few drugs are not meant to be taken in tandem with others. A number of celebrities have overdosed in this manner.

Life and health are so precious.

At the end of the day, everyone deserves proper medical care and the best pharmaceutical products available. Drug companies, doctors, nurses and hospitals should bear that in mind when they show up for work, as when you put yourself ahead of the patient, you will fail. Then it becomes about you and not making people better.

RELATED ARTICLES

Heath Ledger Died Of Accidental Overdose

Getting Help For Depression

Pfizer Broke the Law by Promoting Drugs for Unapproved Uses

Nov. 9 (Bloomberg) -- Prosecutor Michael Loucks remembers clearly when lawyers for Pfizer Inc., the world's largest drug company, looked across the table and promised it wouldn't break the law again.

It was January 2004, and the attorneys were negotiating in a conference room on the ninth floor of the federal courthouse in Boston, where Loucks was head of the health-care fraud unit of the U.S. Attorney's Office. One of Pfizer's units had been pushing doctors to prescribe an epilepsy drug called Neurontin for uses the Food and Drug Administration had never approved.

In the agreement the lawyers eventually hammered out, the Pfizer unit, Warner-Lambert, pleaded guilty to two felony counts of marketing a drug for unapproved uses.

New York-based Pfizer agreed to pay $430 million in criminal fines and civil penalties, and the company's lawyers assured Loucks and three other prosecutors that Pfizer and its units would stop promoting drugs for unauthorized purposes.

Justice eyes marketing at J&J, Forest

November 10, 2009 — 12:23pm ET - It looks as if yet another U.S. drug-marketing investigation is about to be settled. As Dow Jones reports, Forest Laboratories has reached a tentative deal with the feds, which would settle civil allegations that it mismarketed antidepressants and a thyroid drug. But the deal wouldn't cover the government's "ongoing investigation into potential criminal law violations." So Forest isn't exactly out of the woods yet...

Or if you're Johnson & Johnson, you disclose a laundry list of subpoenas from the feds on both coasts, plus grand jury summons, related primarily to the marketing of antipsychotic Risperdal, as well as the seizure drug Topamax and congestive heart failure remedy Natrecor. As In Vivo recounts today, J&J was mentioned in a press release about last week's Justice Department deal with Omnicare, and recent SEC filings detail the many investigations the company is now dealing with. Whether the probes spawn civil and/or criminal settlements remains to be seen.