Paris Hilton Has Herpes Outbreak
December 30. 2008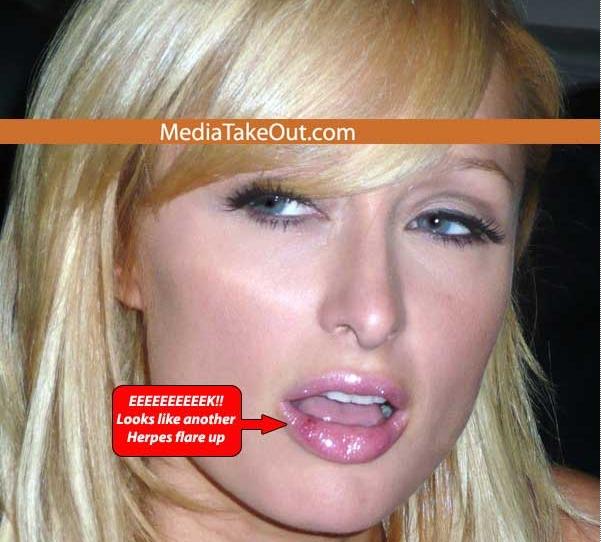 Promiscuity for Paris Hilton is the gift that keeps on giving. Hilton was pictured out in public, striking one of her odd poses she clearly deems sexy, when a visitor made an appearance in the photo, a herpes sore.
Previously, Hiltonís Valtrex herpes prescription and bottle also made an appearance...on the internet.
Actually, many Hollywood stars have herpes, because many of them have slept with each other and in turn others. Some know they have it and some don't.
story source: http://www.mediatakeout.com