Pedophile Bryan Singer Off The Queen 'Bohemian Rhapsody' Biopic
December 2. 2017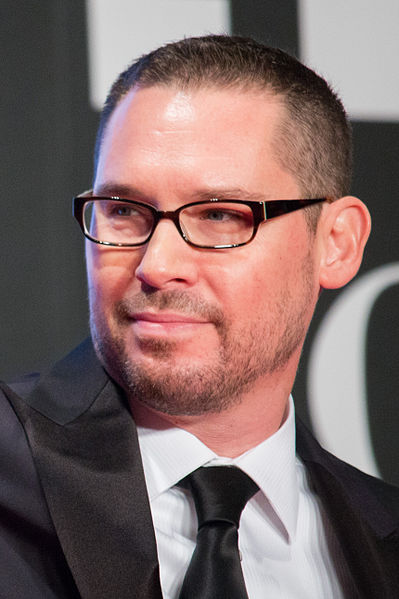 Bryan Singer
This is a follow up to the November 17, 2017 article "Complaints Intensify Regarding Pedophilia Claims Against Hollywood Director Bryan Singer Who Has A Penchant For Teenage Male Twins." Yesterday it was announced Singer is off the "Bohemian Rhapsody" biopic, centered on the life of the late gay vocalist, Freddie Mercury, who was the lead singer of the band Queen. Mercury died of AIDS in 1991.
Singer has been accused of pedophilia by people in the entertainment industry. For years some in Hollywood have stated 52-year-old Singer has sex with underage boys in the pool of his Los Angeles mansion. Singer is also known in the industry for throwing lavish parties at his house, where he fills the pool with teenage boys referred to as "twinks." Singer was also sued by a man in America and another in Britain, for sexually assaulting them when they were minors.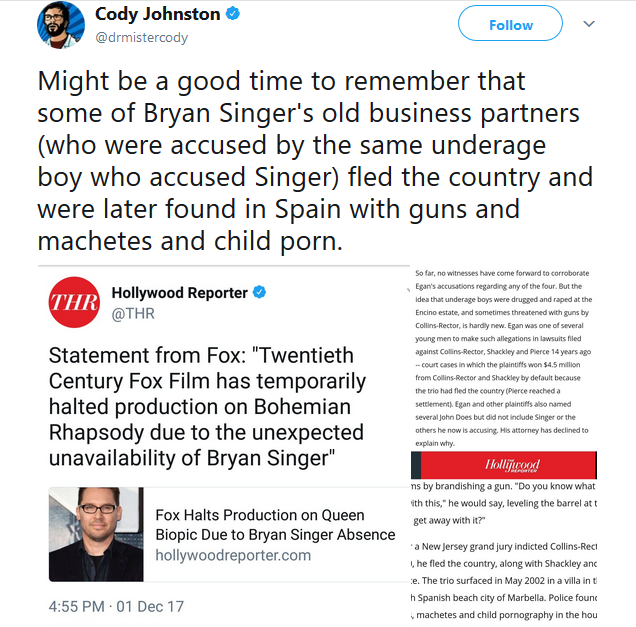 Singer is close friends with known entertainment industry pedophiles. Recently, 63-year-old director Gary Goddard, whom Singer works with and attends debauched sex parties with, was accused of child molestation by actor Anthony Edwards, famous for the hit movie "Top Gun." In a detailed item published online, Edwards stated Goddard molested him and a friend when they were children.
A few of Singer's Hollywood cohorts who are also pedophiles, fled America for Spain. However, they were detained by Spanish authorities, who discovered the men had guns, machetes and child porn in their possession. Previously, Corey Feldman spoke about Hollywood executives molesting young boys and passing them around amongst themselves in a pedophile ring. Feldman and fellow actor Dominick Brascia also stated actor Charlie Sheen raped Corey Haim when he was 13-years-old. Hollywood has a serious rape and pedophilia problem that needs to be addressed in criminal court.
RELATED ARTICLES
Former Child Star Corey Feldman Says He And Corey Haim Were Sexually Molested And Passed Around By Hollywood Pedophile Ring Beginning At Age 11
Complaints Intensify Regarding Pedophilia Claims Against Hollywood Director Bryan Singer Who Has A Penchant For Teenage Male Twins
Actors Corey Feldman And Dominick Brascia State Charlie Sheen Raped Corey Haim When He Was 13-Years-Old