November 13. 2009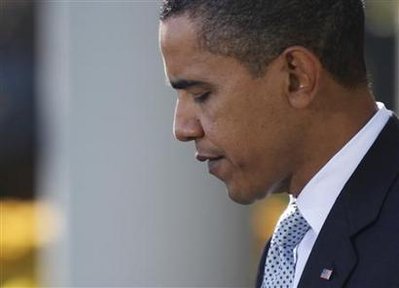 President Barack Obama

U.S. President Barack Obama called for a job summit, among his advisors, to address the ongoing economic crisis, particularly the aspect that relates to jobs and unemployment. Unemployment in America has skyrocketed, consistently climbing to worse levels each month. The President was criticized in the press when it was revealed, each job created or saved, cost the taxpayer $160,000, which is more than many doctors and lawyers make per year in high paying posts.

I was concerned something like this would transpire. Hence, several months ago, on

January 29. 2009 in the article Nancy Pelosi Speaks About STDs,

the Judiciary Report constructed a job creation plan, with salary guidelines, which would get the most out of taxpayer dollars, to benefit the nation as a whole, without damaging the deficit:

I suggested a cheaper alternative (PSAs and a website),

to clear the way for the proposed stimulus funds to be used for what was originally touted – job creation.

$335,000,000 is an astronomical figure to spend on STD prevention (if the CDC quarantined promiscuous Paris Hilton the public wouldn't have to worry about such things).

Seriously, t

hese things will only be as complicated as you make them. The government needs to be practical. If you do the math (here's hoping I did it correctly):

You could employ roughly 27,500 people at $12,000 per year for that figure ($330,000,000).

You could employ roughly 22,100 people at $15,000 per year for that figure ($331,500,000).

You could employ roughly 16,500 people at $20,000 per year for that figure ($330,000,000).
Humbly I state, had the government gone with the above posted formula or something like it, the job creation plan would have been very successful. Instead, the government spent money in an unstructured, undisciplined manner, costing taxpayers a bundle and after all that spending, unemployment is still rising.
A stimulus is no good if one is throwing money around without direction or purpose, telling people to spend, spend, spend. That does not fix an economy, as it will produce artificial results that do not last. Definitive, purposeful spending on items that will create growth, should have been the order of the day.
As it stands, much of the stimulus has been wasted on frivolous items and the American people have not received the most for their tax dollars. As illustrated above, the stimulus dollars should have been maximized by creating the most amount of jobs for the money, not overpaying $160,000 per job, for saving and creating certain positions that would never pay that much on the open market.
STORY SOURCE
$160,000 Per Stimulus Job? White House Calls That 'Calculator Abuse'
October 30, 2009 7:12 PM - Posting its results late this afternoon at Recovery.gov, the White House claimed 640,329 jobs have been created or saved because of the $159 billion in stimulus funds allocated as of Sept. 30. Officials acknowledged the numbers were not exact, saying that states and localities that reported the numbers have made mistakes...
Brian Schmidt, director of planning and programming for the commission said that his staff originally reported to the Obama administration that the stimulus money saved 250 jobs. Then, realizing they had mistakenly double credited, they later changed that to 125 jobs. Tuesday, they updated it again to 74 jobs...
So let's see. Assuming their number is right -- 160 billion divided by 1 million. Does that mean the stimulus costs taxpayers $160,000 per job? Jared Bernstein, chief economist and senior economic advisor to the vice president, called that "calculator abuse." He said the cost per job was actually $92,000 -- but acknowledged that estimate is for the whole stimulus package as of the end of 2010...
Jobless Recovery
Published: November 7, 2009 - After contracting for a year and a half, the economy grew in the quarter that ended in September, driven largely by federal stimulus. But government spending, as large and as necessary as it has been, has not been enough to revive hiring.
Unemployment surged from 9.8 percent in September to 10.2 percent last month, its highest level since 1983. At the same time, the economy lost 190,000 more jobs. That means employers have eliminated 7.3 million positions since the recession began in December 2007.
As dreadful as they are, the headline numbers understate the severity of the problem. They also obscure an even grimmer fact: Unless there is more government support, it will take several years of robust economic growth — by no means a sure thing — to recoup the jobs that have been lost.
The unemployment rate includes only jobless people who have looked for work in the past four weeks. The underemployment rate — which also includes jobless workers who have not recently looked for work and part-timers who need full-time work — reached 17.5 percent in October. And the long-term unemployment rate — the share of the unemployed population out of work for more than six months — also continues to set records. It is now 35.6 percent.
The official job-loss data also fail to take note of 2.8 million additional jobs needed to absorb new workers who have joined the labor force during the recession. When those missing jobs are added to the official total, the economy comes up short by 10.1 million jobs...