Has Rupert Murdoch Ever Spied On A World Government For Another
Rhetorical Question
April 13. 2011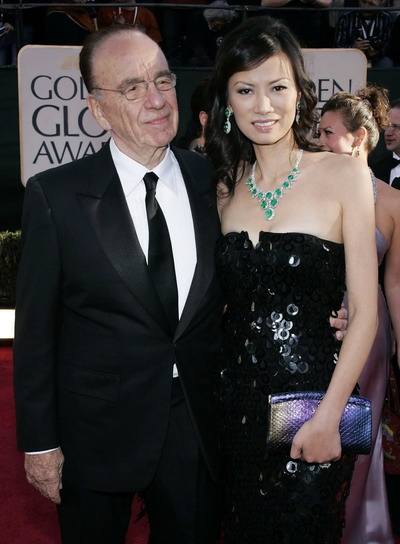 Rupert Murdoch and his younger wife Wendi. Did you know that some men have gone blind on Viagra.
News Corp. chairman, Rupert Murdoch, is embroiled in an illegal wiretapping and hacking scandal, for which he has admitted liability and apologized for criminally spying on people in the entertainment industry and politics. However, his conduct also wreaks of someone spying on one world government for another. The mere fact he has been caught red-handed hacking and wiretapping politicians and so frequently likes to use his newspapers in attempts to swinging elections in his native Australia, Britain and America, to name a few, forms the profile of a spy.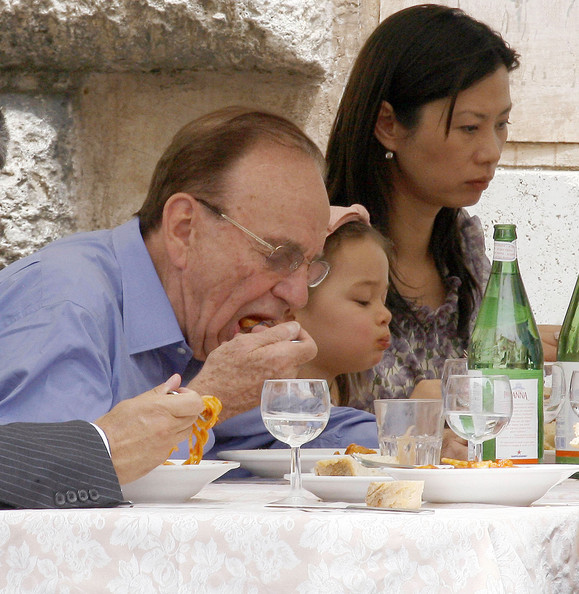 Rupert Murdoch, his wife and one of his grandkids kids. It's amazing - both he and his children are in diapers (nappies). Ah, the circle of life.
No, not that cloak and dagger stuff and hiding in the bushes outside embassies, looking like the guy from the Pink Panther. If you illegally obtain information on one world government and share it with another, you are a spy selling out a country's national secrets and interests. I have it on good authority Mr. Murdoch has done just that.
I am of the belief Murdoch has become power mad and lost himself in the self-appointed role of king of the world. Well, sorry, no one voted him in that position, so he needs to get a hold of himself. Murdoch has overstepped the mark in a very egregious way and needs to be reined in, as no one should be allowed to so brazenly interfere in world governments and on such an illegal level.
RELATED ARTICLES
Mr. Murdoch, Your Viagra Prescription Is Ready
London Mayor Urges Newspapers To Come Forward In Phone Hacking And Wiretapping Scandal
Phone Hacking And Wiretapping Scandal Runs Way Deeper Than They Are Admitting
Madonna's Connection To Phone Hacking And Wiretapping Scandal
Rupert Murdoch Finally Admits His Company's Phone Hacking And Wiretapping Crimes
Newsweek Outs Madonna As The Criminal Behind Kabbalah