Doctor Who Was Beaten And Dragged Off United Airlines Flight Retains Two Law Firms To Go After The Airline In Court
April 13. 2017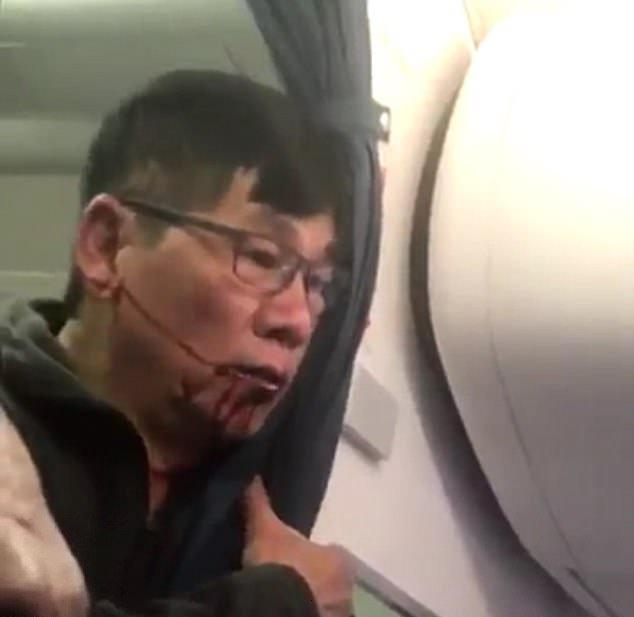 After being beaten and dragged, Dr. David Dao was disoriented and distressed
This is a follow up to the April 11, 2017 Judiciary Report article "United Airlines Slammed By The Public For Physical Violence Against Passenger Who Was Beaten And Dragged Off Airplane (Video)." 69-year-old married, father of 5, Dr. David Dao, was beaten and forcefully dragged off a United Airlines flight that was headed to Louisville, Kentucky.
The airline first stated it had overbooked the flight and needed to free up four seats for crew members to fly to Kentucky to work on an airplane. However, in the aftermath of the scandal that has generated a significant amount of bad publicity for the airline, damaging the company's stock by $900 million dollars, United retracted their previous statement and then stated they were not overbooked.
After being relentlessly bashed by the public online, United finally apologized. The defiance, corporate applause on United's online pages for bad behavior by staff and the lack of an apology led to the public mercilessly mocking and pummeling the airline on social networking, torpedoing their stock. Let that be a lesson to corporations, don't blame the victim.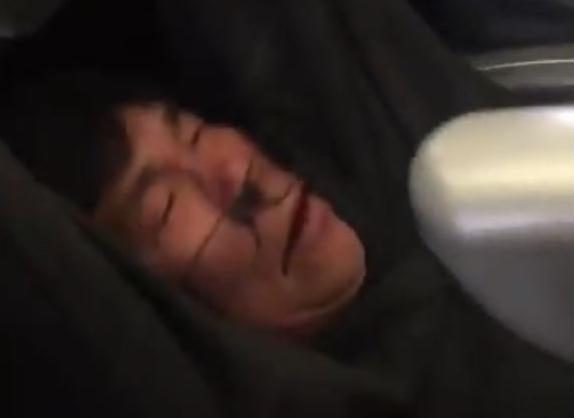 Dr. Dao was beaten then dragged off the airplane
United has been digging in Dr. Dao's past in attempts at excusing their mistreatment of him. Once again, looking for a way to blame the victim for inexcusable behavior. The airline needs to comprehend the fact, many people are scared to fly with them now because of what they witnessed. The situation was handled very poorly from start to finish. Digging in the doctor's past is not going to make people believe United's actions were right.
Dr. Dao has retained two law firms to file suit against United, regarding the horrible incident that is very difficult to watch. However, thankfully, in the age of modern technology, other passengers were able to capture the outright assault and abuse Dr. Dao encountered, as irrefutable proof of what transpired.
No one buys an airline ticket with the agreement or understanding they can be summarily bumped of a flight, then beaten bloody and dragged of the plane. That is not written in the terms of sale. The indecent was very appalling and jarring. There is no excuse for the terrible mistreatment Dr. Dao received. As stated in aforementioned Judiciary Report article, no one deserves to be treated in that manner. United needs to make amends.
STORY SOURCE
Doctor dragged off United plane and left bloodied by cops hires TWO sets of lawyers in sign he will sue for millions - and is STILL in hospital from his injuries
First statement from Dr Dao is through lawyer who says his family 'wants the world to know' their thanks for 'outpouring of prayers, concern and support'
Grandfather, 69, is still in hospital being treated for injuries and told local TV station 'everything' was injured
Footage of Vietnamese-born father-of-five being dragged off United thrust company into PR firestorm and share price plunged
Calls for a boycott have been made and one of the three cops involved has been suspended - and not been named by Chicago Police Department
Now he has hired a personal injury specialist and a company law specialist, suggesting he will sue United in a massive case
But his troubled past has also emerged with disclosure he had secret inappropriate gay relationship with a patient was revealed
Father of five, 69, was convicted of a felony - but avoided prison time - because he was giving the man prescription drugs in return for gay sex
He denied the gay sex even though he was caught on camera shirtless and in his pants with Brian Case, his lover, then 26, a fellow worshiper at his church
United's CEO finally apologized at the third attempt but his company's share price plunged
Published: 17:36 EDT, 11 April 2017 | Updated: 18:16 EDT, 11 April 2017 - The doctor dragged off a United plane in scenes which created global outrage said through lawyers Tuesday that he is still in hospital. In a sign that he is planning to sue the airline in a case, David Dao issued a statement through two prominent firms of Chicago attorneys - one specializing in personal injury, the other which deals in corporate governance.
The medic, in internist, was accused of refusing to give up his seat on Sunday's United Express flight UA3411 flight from Chicago to Louisville, close to his home, for the airline's staff. Cellphone footage of the Vietnamese-born grandfather's ejection has caused an uproar with critics claiming officers were heavy-handed in taking the senior from the flight. The move ups the pressure on United Airlines, which has seen its share price plunge and its chief executive make three attempts at an apology in the face of mounting public anger at how the 69-year-old grandfather was treated...