United Airlines Slammed By The Public For Physical Violence Against Passenger Who Was Beaten And Dragged Off Airplane (Video)
April 11. 2017
Passenger is assaulted on United Airlines flight by police on an April 9, 2017 flight before departure:
United Airlines is being slammed all over the internet for its abusive and disrespectful treatment of an innocent passenger at Chicago O'Hare airport. United overbooked the flight and needed four seats for crew to fly to Louisville, Kentucky to service an airplane. They offered $800, a hotel room for the night and a new flight to passengers willing to give up their seat. No one accepted the offer.
United stated the computer picked four people to be booted from the flight. Three went voluntarily. One did not, stating he is a doctor who needs to treat patients in the morning. United sent for a Chicago police officer who brutalized the elderly 69-year-old passenger. The police officer bloodied the passenger's face. I've seen less blood in a 12 round boxing match. The final insult was dragging the passenger off the plane like an animal that was put out to pasture. The victim stated, "It is because I'm Asian."
It was a disgusting sight. No one should be treated in that manner. The passenger should retain an attorney to file a lawsuit. It is richly deserved. The police officer has since been suspended, but he should face full disciplinary and legal action as well. You don't treat people like that. The public is not amused. United Airlines stock has dropped in early trading.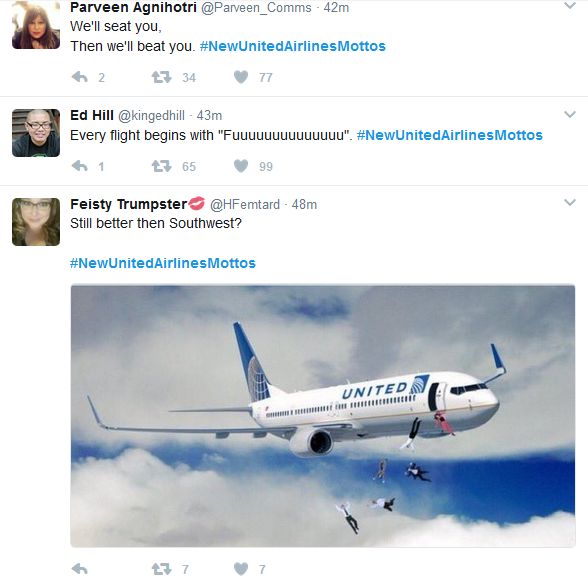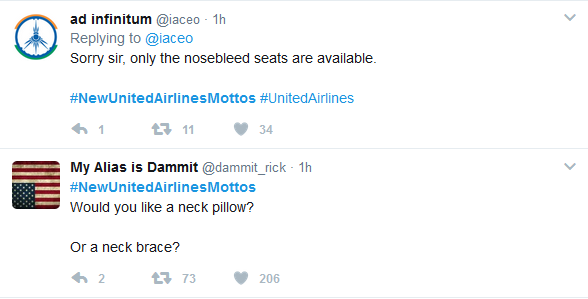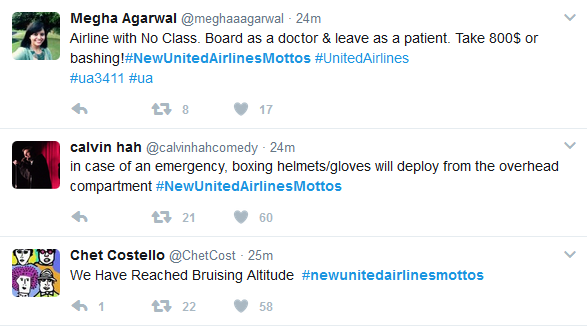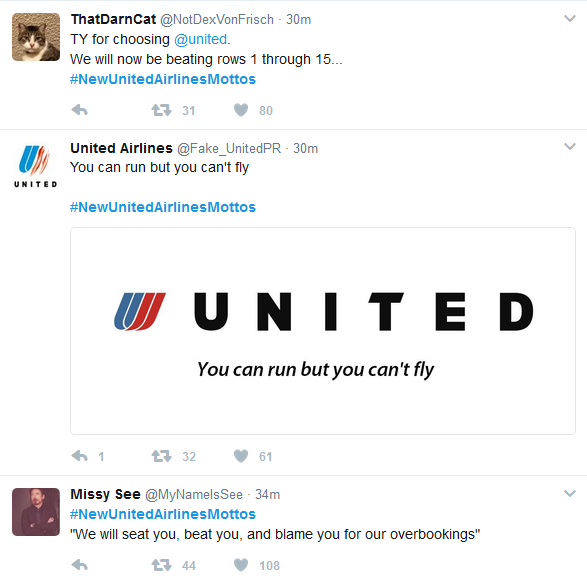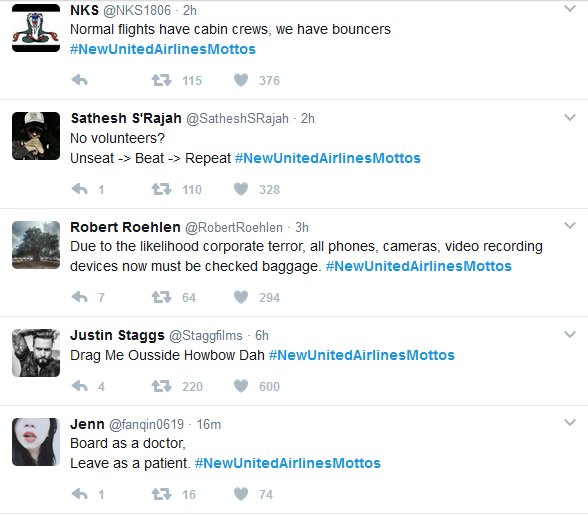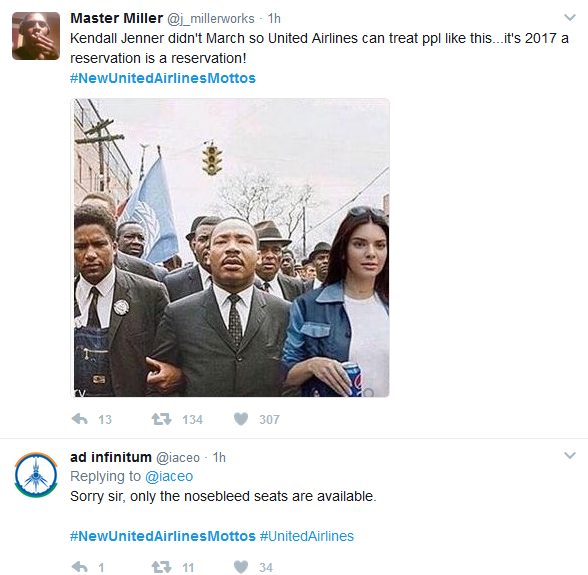 STORY SOURCE
Video shows a passenger forcibly dragged off a United Airlines plane