Cubans Stuck In Transit After Former President Barack Obama Abruptly Ended 'Wet Foot Dry Foot' Which Granted Political Asylum Seekers Immediate Access To America
January 21. 2017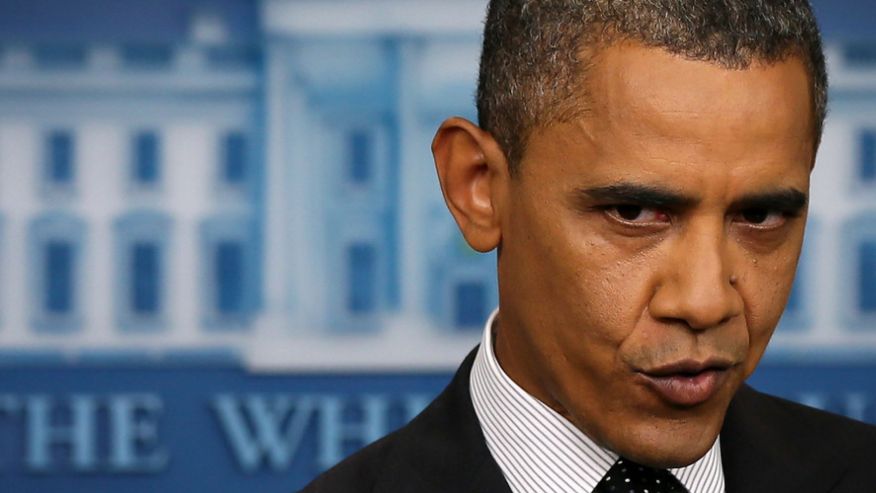 Former U.S. President Barack Obama
A mainstream press report from news agency Reuters indicates, approximately 1,000 Cubans are stuck in transit, as they were trying to come to America days before former U.S. President, Barack Obama, ended the 1994 "Wet Foot Dry Foot" immigration policy, which allowed people from Cuba immediate entry into the United States, permanent residency and $10,000. Cuban immigrants to America are classified as political refugees, as opposed to economic migrants.
Some Cubans are despondent, as they sold everything they had in Cuba, including their homes, to take the dangerous journey to America. Reuters stated, "Jose Enrique Manreza, who sold his house and possessions in Havana to embark on a epic trip by plane, bus and foot through the rain forests of French Guiana, Colombia and Panama, estimated he had spent about $10,000 on the journey. 'Imagine how I feel, after I spent six days and six nights running through rivers and jungles in the humidity,' said Manreza, at a migrant shelter in the southern Mexican city of Tapachula, where he heard the news, along with 30 other Cubans."
Cubans and Cuban-Americans are angry with former U.S. President Barack Obama and state his conduct in ending "Wet Foot Dry Foot" is out of revenge for his fellow Democrat, Hillary Clinton, losing the election to Donald Trump, whom they've supported. Many Cubans voted for Trump in the election, which aided him in winning the State of Florida. Cubans often vote Republican.
I'm sorry this happened to them. The Cubans are not a problem in America. I know them. They come to America, get jobs, start businesses and pay taxes. They fix up communities to a high standard. The Mexicans aren't the problem either, as the majority of people from Mexico cross the border to the West Coast, buy goods and services from American businesses (such as food, clothes, hotel rooms, rent ect) and get jobs (working at jobs many Americans prefer not to do, such as those in the farming industry, among others).
STORY SOURCE
Cubans sold everything to reach U.S., now hundreds stranded
Fri Jan 13, 2017 | 2:45pm EST - Hundreds of Cubans who sold their homes and belongings in pursuit of an American dream that now lays in tatters were stranded in Central America and Mexico on Friday after Washington abruptly ended a lenient immigration policy. U.S. President Barack Obama on Thursday repealed a measure granting automatic residency to virtually every Cuban who arrived in the United States, whether or not they had visas, ending a longstanding exception to U.S. policy.
The end of the "wet foot, dry foot" policy, which allowed any Cuban who reached U.S. soil to stay, but returned any picked up at sea, took effect immediately. Cuban officials had long sought the change, arguing it would discourage people-trafficking and dangerous journeys...
Cubans Say Obama Shut Migration Path in Revenge for Trump's Win
3 Jan 2017 - President Barack Obama's decision to terminate the Cuban refugee policy is motivated by revenge for Cuban-Americans' support of Donald Trump, say some Cubans. The immigration policy, dating from 1966 and dubbed "Wet Foot, Dry Foot," allowed Cubans who reach U.S. soil to stay and become voting citizens.
Jose Enrique Manresa, a 47-year-old Cuban now stranded in Mexico as a result of the change in immigration policy on Thursday, suggested that the outgoing president's decision is aimed at punishing Cuban-Americans for supporting Trump...
RELATED ARTICLE
Obama Ends Bill Clinton 'Wet Foot Dry Foot' Immigration Policy Regarding Cubans Who Will No Longer Receive $10,000 And Automatic Entry Into America