Obama Ends Bill Clinton Wet Foot Dry Foot Immigration Policy Regarding Cubans Who Will No Longer Receive $10,000 And Automatic Entry Into America
January 13. 2017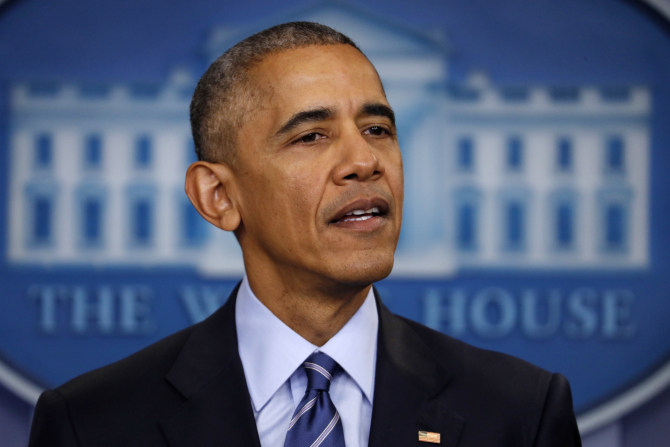 Barack Obama
U.S. President Barack Obama has reversed the "Wet Foot, Dry Foot" policy regarding to Cuban immigrants. Cubans are no longer allowed to gain immediate entry into America seeking political asylum. The announcement of the policy ending, effective January 12, 2017, has infuriated Cubans and Cuban Americans. However, the decision meets with the approval of the Cuban government, who have repeatedly complained of a brain drain, regarding medical professionals leaving the island.
Beginning in 1995, former U.S. President, Bill Clinton, enacted a policy allowing Cubans who fled the island nation, with most landing in Miami, Florida, permission to enter America if they landed on the United States' shores ("Dry Foot"). Cubans who were intercepted by the U.S. Coast Guard on the seas skirting America's shores, within the United States' territorial waters ("Wet Foot") were detained and returned to the island of Cuba.
Cubans who made it to America were given $10,000, a green card and permission to remain in the United States indefinitely, as they were labeled "political refugees" (fleeing the rule of the late Cuban president Fidel Castro) as opposed to economic immigrants, who are required to apply for asylum in a lengthy process. Cubans who now seek to live in the United States must apply for asylum through regular U.S. government channels, which can take years.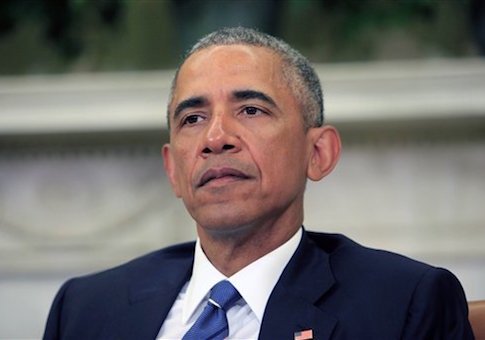 Obama visited Cuba last year. In 2014 when Cubans heard rumblings regarding Obama potentially ending the "Wet Foot Dry Foot' policy it led to a surge of immigrants from Cuba (40,000 in 2015 and 54,000 in 2016). Obama, in an effort to prevent another surge, abruptly ended the policy yesterday.
Yahoo News is reporting that Cuban-American congressional senator, Robert Menendez, deems Obama's decision "a betray of Cubans fleeing persecution." Menendez stated of the president's policy shift, "We should never deny a Cuban refugee fleeing a brutal regime entry into the United States." The Miami Herald is reporting that Cuban-American Miami Mayor, Tomas Regalado, also slammed Obama's decision, labeling it "a gift" to the Raul Castro government in Cuba.
Some U.S. politicians welcomed the shift. Republican senator, Jeff Flake stated, "It is a win for taxpayers, border security, and our allies in the Western Hemisphere." Senator Patrick Leahy, who is a Democrat, stated of the decision, "This is a welcome step in reforming an illogical and discriminatory policy that contrasted starkly with the treatment of deserving refugees from other countries."
STORY SOURCE
Cubans will have to make the case for asylum, too
January 12, 2017 6:24 PM - Still, we question the president's timing. Cuban leader Raúl Castro has demanded an end to wet foot/dry foot. Thursday, he got it. Miami Mayor Tomás Regalado called the the policy change "a gift" from Obama to Castro. The end of wet foot/dry foot will not make life easier for Cubans on the island. But it leaves the United States with a fairer, more consistent immigration policy.
Obama administration ends special immigration policy for Cubans
January 12, 2017 - WASHINGTON (Reuters) - The Obama administration said on Thursday it was repealing a measure granting automatic residency to virtually every Cuban who arrived in the United States, whether or not they had visas, ending a longstanding exception to U.S. immigration policy. The end of the "wet foot, dry foot" policy, which allowed any Cuban who reached U.S. soil to stay but returned any picked up at sea, is effective immediately. Cuban officials had sought the change for years.
The Department of Homeland Security also ended a parole program that allowed entry for Cuban medical professionals. That program was unpopular with Havana because it prompted doctors to leave, sapping the country's pooled of trained health workers. The shift had been in the works for months. It was announced abruptly because advance warning might have inspired thousands more people to take to the seas between the Communist-ruled island and Florida in order to beat a deadline...
RELATED ARTICLES
Former Cuban President Fidel Castro Laid To Rest