Actress Paula Patton States In Court Ex-Husband Robin Thicke Beat Her, Cheated During Their Marriage Even Having Threesomes And Physically Abused Their 6-Year-Old Son
January 30. 2017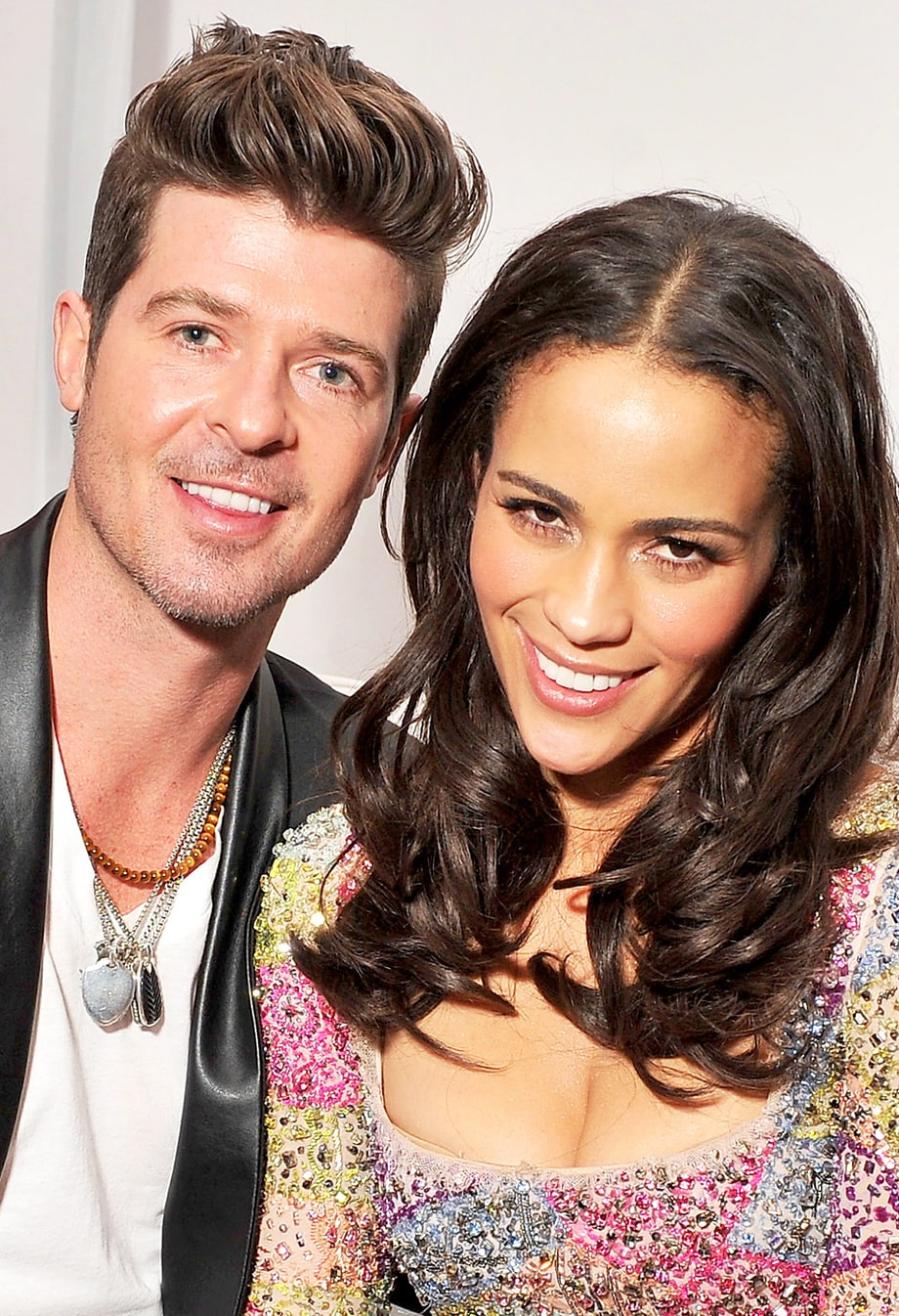 Robin Thicke and ex-wife Paula Patton
Drug and alcohol addicted singer, Robin Thicke, has waged a physically and mentally abusive campaign of harassment against ex-wife, Paula Patton. Thicke and Patton are currently in court regarding a custody battle, concerning their 6-year-old son, Julian Fuego Thicke. Previously, the Judiciary Report slammed the judge presiding over the case, for tossing out Patton's request for sole custody, in the face of Thicke's abusive behavior (Robin Thicke Under Criminal Investigation For Abusing His Son). However, the judge has since done an about face, granting Patton full custody on a temporary basis. Thicke has now been allotted supervised visits three times a week, which the Judiciary Report previously suggested as well.
Patton has opened up about Thicke's abusive behavior and his conduct is reprehensible. No one deserves to be treated in the manner he treated his son and ex-wife. Thicke punched, pushed and kicked Patton on different occasions. Thicke cheated on Patton in their marital home. Thicke had a threesome after the Video Music Awards, where he allowed disgraceful singer, Miley Cyrus, to inappropriately grind on him in a sexual manner. Performance or not, Thicke was married at the time and it was not a good look on him or Cyrus.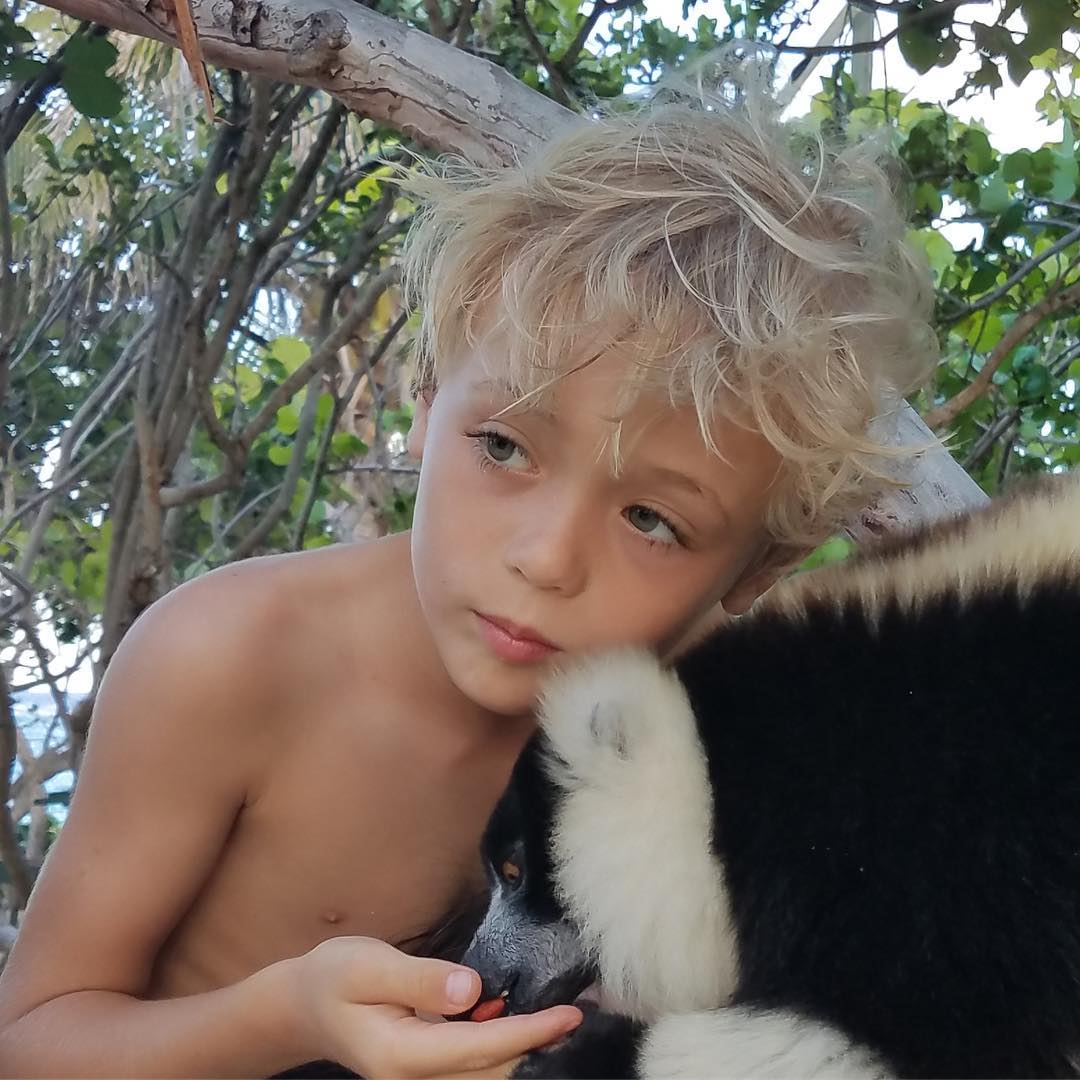 Julian Fuego Thicke
Patton revealed she once walked in on her then-husband engaging in a threesome in their hotel suite, after the Video Music Awards, which caused her to run out of the room and wander the streets of New York crying. What a terrible husband. After their divorce, Thicke even deliberately called her while he was having sex with another woman, in bids at psychologically torturing her. How awful. What a cruel thing to do.
Thicke repeatedly punched and aggressively spanked his little son, Julian, which the boy stated felt like "hot burning lava." Thicke even grabbed the little boy by his neck, which is highly inappropriate. In further inappropriate conduct, Thicke also invited his drug dealer, a man named Guido, to his little son's 5th birthday party.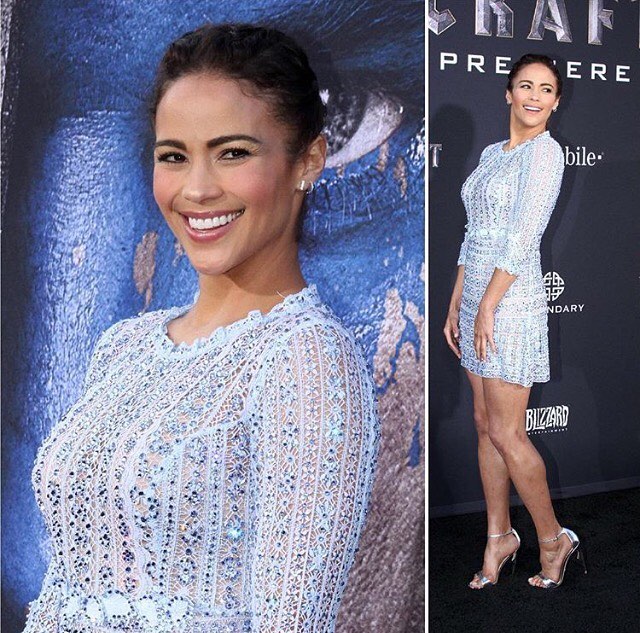 Paula Patton
It is abundantly clear that Thicke has terrible judgment and is a schizophrenic. No one is perfect, but Thicke's behavior takes the cake. He is a raging drug addict and alcoholic with anger management problems. He takes drugs and turns into a complete monster on his family. Testifying to how irresponsible and violent he is, Robin's own father, the late actor, Alan Thicke, who died last year, appointed the singer's sibling, Todd, as guardian to their youngest brother, Carter, who is now 19. The will drafted in 2007 stipulated Todd, not Robin, care for Carter, in the event of his death, prior to the latter reaching adulthood.
Thicke's anger problems have mushroomed due to the fact he is using drugs and abusing alcohol, is in a schizophrenic cult, Kabbalah and is very bitter about the loss of his marriage, career and money. Thicke bitterly complained to his wife upon agreeing to a divorce that he does not have much money left and will have to get a small apartment in the San Fernando Valley (Los Angeles). Patton's finances are in better shape, as she is a millionaire from a number of high profile, profitable film roles and now lives in a mansion in Malibu.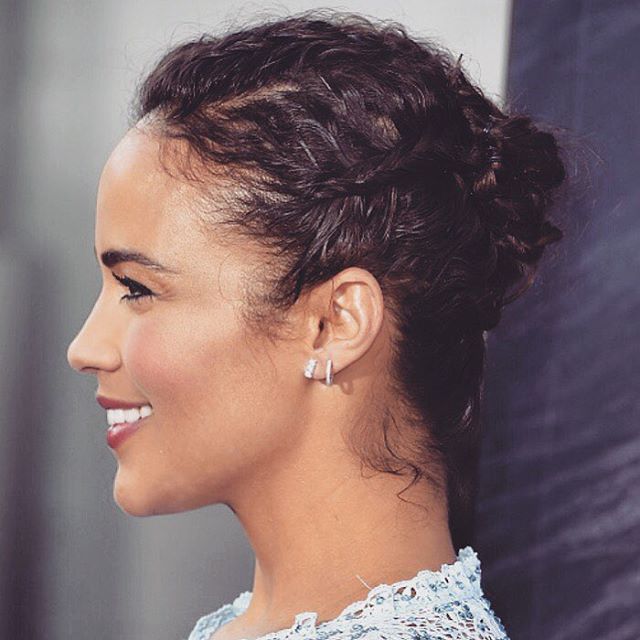 Paula Patton
Thicke is behaving like the stereotypical male actor, who abuses drugs and alcohol and believes their own hype. They believe they are irresistible to women who all worship and adore them, when groupies are only attracted to fame and money. There are others in Hollywood behaving in the same manner Thicke and they too have paid a high price for said unsavory behavior. It doesn't matter how rich or famous one becomes, you put bad out there abusing and defrauding others and bad will come back to you.
Thicke's poor little 6-year-old son doesn't deserve to be abused nor did his ex-wife. No one does. Thicke's behavior is going to scar his child for life. The little boy will need therapy to reinforce the view that he is not to physically abuse others and abstain from illegal drug use and alcoholism, as children often imitate what they witness in their environment. Children who are the victims of abuse, sometimes display and engage in the same abusive behavior, as it is all they know.
STORY SOURCE
Revealed: Alan Thicke picked brother over son Robin to care for then-minor son Carter in 2007
Published: 18:25 EST, 27 January 2017 | Updated: 20:28 EST, 27 January 2017 - In a will he composed 10 years ago, the late Alan Thicke selected his brother Todd - and not his son Robin - to care for his youngest son Carter, according to TMZ . Carter was a minor when the decision was made in 2007; he is now 19. The Canadian entertainer, who died at 69 of a ruptured aorta, was with Carter playing hockey at Burbank, California rink in his final moments on December 13, 2016. Thicke, famed for his role as Jason Seaver on the 80s sitcom Growing Pains, established a guardianship for Carter at the time of he drafted the will, as the boy was 10-years-old.
RELATED ARTICLES
Police Decline To Take Robin Thicke's Son To Him In Custody Battle After The 6-Year-Old Informs Cops He Is Terrified Of His Dad Who Has Been Punching Him
Robin Thicke Under Criminal Investigation For Abusing His Son