1 In 6 Americans Live In Poverty
October 22. 2009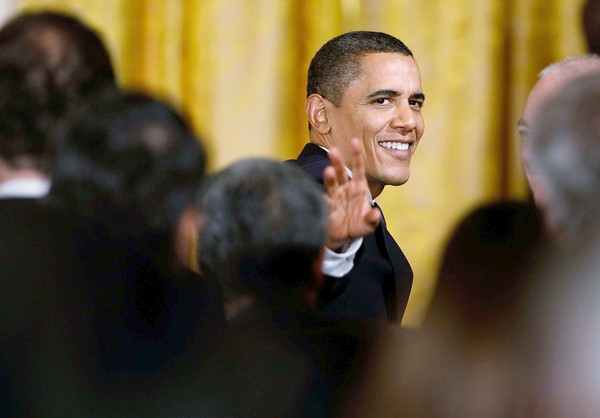 U.S. President Barack Obama
America is often referred to as the land of plenty, but a shocking study discovered, 1 in 6 Americans live in poverty. The National Academy of Science stated in a recently released report this week, 47.4 million Americans lived in poverty last year. The U.S. population currently sits at 305 million people.
This dangerous shift, indicates something the Judiciary Report published two years ago. Due to the financial corruption transpiring in America's corporate sector and government's complicity in this regard, the U.S. is heading in the direction of becoming the new India, no disrespect intended to either nation.
Two years ago, on September 27, 2007, in the
As time has now shown, that is just what has happened with unemployment, which skyrocketed this year and now the poverty rate is beginning to head in that direction as well, as predicted. When the gulf between the rich and the poor grows in leaps and bounds, poverty will increase in very demonstrable ways.
The war in Iraq was ordered by the Bush administration to help a handful of rich people get very rich and it inadvertently made many people poor as well, eroding America's overall wealth and standing in the world.
Mr. Bush and Mr. Cheney opened a real Pandora's box via said corruption and now they can't shut it. Excessive spending by the new administration is only going to make things worse.
STORY SOURCE
Revised formula puts 1 in 6 Americans in poverty
WASHINGTON — The level of poverty in America is even worse than first believed. A revised formula for calculating medical costs and geographic variations show that approximately 47.4 million Americans last year lived in poverty, 7 million more than the government's official figure.
The disparity occurs because of differing formulas the Census Bureau and the National Academy of Science use for calculating the poverty rate. The NAS formula shows the poverty rate to be at 15.8 percent, or nearly 1 in 6 Americans, according to calculations released this week. That's higher than the 13.2 percent, or 39.8 million, figure made available recently under the original government formula...