Xanax Is Being Abused By Celebrities And Can Contribute To Overdose As Seen In The Deaths Of Singer Whitney Houston And Rapper Lil Peep
November 29. 2017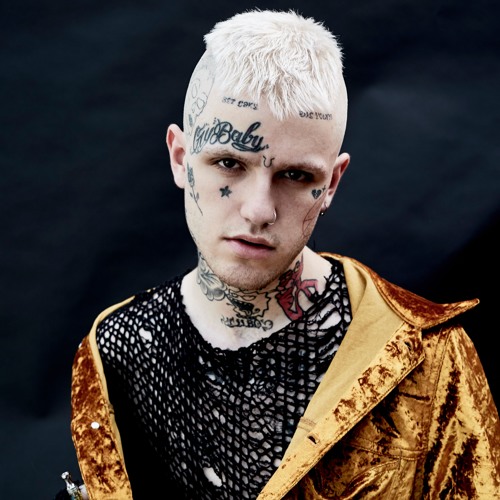 Lil Peep
Xanax is an anti-depression pharmaceutical drug that is the most prescribed in its class in America. Each year doctors issue over 50 million Xanax prescriptions in America. However, a problem has arisen regarding people abusing the drug and using it in tandem with other substances doctors do not authorize.
This month, aspiring bisexual rapper Lil Peep, real name Gustav Ahr, overdosed on drugs and died. He was found dead on his tour bus. Lil Peep began making a name for himself among social networking audiences, but was known for dysfunctional behavior. Audiences saw videos of him taking illegal drugs. He was known for taking ecstasy and cocaine. He also abused codeine in the form of what is called "lean" or "sizzurp."
An alleged female fan slipped Lil Peep a batch of Xanax pills, which was found at the death scene. It is believed it contributed to his fatal overdose at the age of 21. It is also believed Lil Peep used the strong pharmaceutical drug Fentanyl, which has caused many deaths in America, due to some taking it in excess.
In 2012, singer Whitney Houston died at age 47. Houston drowned in a hotel bathtub, after taking cocaine and Xanax. Rapper Lil Wayne frequently abuses Xanax, consuming it with lean and marijuana, which is dangerous. It has triggered seizures in Wayne, who is an epileptic. It resulted in several hospitalizations.
The public should not misuse pharmaceutical drugs or take illegal narcotics. Drugs such as Xanax and Fentanyl are very potent and must be used in the correct manner. In my humble opinion, Fentanyl should only be used in a hospital setting. It is causing a staggering number of overdoses.
STORY SOURCE
Lil Peep: Police Investigate 'Suspicious Death' of 21-Year-Old Rapper
6 hours ago - Almost two weeks after Lil Peep was found dead from a suspected drug overdose, local authorities are continuing to investigate the circumstances surrounding the rising emo-rap star's death. Sergeant Pete Dugan from the Tucson, Arizona Police Department confirmed the investigation to Rolling Stone, emphasizing that the musician's death cannot be ruled an overdose until the toxicology report comes back in six to eight weeks.
Ascendant New York rapper blended emo with hip-hop in songs that racked up millions of views online. "It appeared to have been an overdose from evidence found near his body – most likely from Xanax or a combination of different drugs," Dugan said. "But we're not medical examiners. We have to wait for a toxicology report. Until we get that, we don't know the cause of death."...
RELATED ARTICLES
Bobbi Kristina Brown On Life Support Due To Overdose Confirming Previous Site Statements From 2012
Whitney Houston Is The Latest Hollywood Star To Die Under Tragic Circumstances