Woman Drops Complaint She Was Raped At Chris Brown Concert In Nebraska
May 2. 2017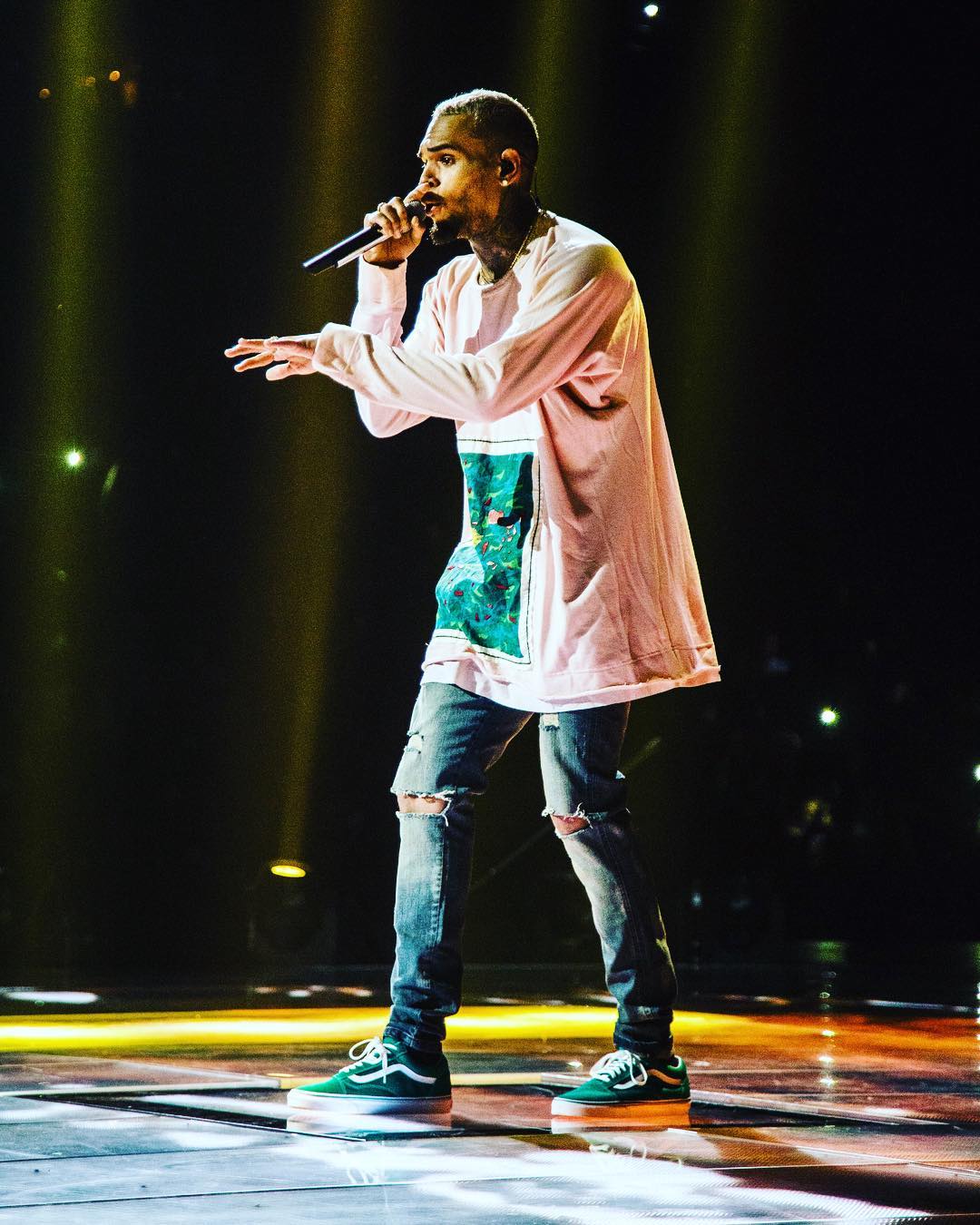 Chris Brown
A 21-year-old woman, who went to police in Nebraska with the claim she was raped backstage at a Chris Brown concert, has decided to drop her complaint. The Lincoln Police Department were investigating the claim a woman was raped at Brown's concert held in the Pinnacle Arena on April 10, 2017.
No explanation has been given as to why the unnamed woman dropped the complaint. The complaint has also been dropped without police going public with the name of the individual accused of the rape. Many online speculated it was Brown, but nothing was confirmed. Police do have the ability to continue an investigation without the cooperation of the complainant, but it does make bringing a case much more difficult.
STORY SOURCE
Woman who reported sexual assault at Chris Brown concert drops case
Lincoln Journal Star May 1, 2017 - The 21-year-old woman who told Lincoln police she was sexually assaulted while backstage at the Chris Brown concert at Pinnacle Bank Arena told investigators she no longer wants to pursue the case. Officer Katie Flood said Monday morning that police will retain the evidence in the event the case is reopened. Get the news that matters most to you sent to you as it happens...
RELATED ARTICLE
Police Investigating Case Regarding 21-Year-Old Woman Who Stated She Was Raped Backstage At Chris Brown Concert In Nebraska