TI Has Lingerie Parties While Separated From His Long Suffering Wife Who Is Struggling To Raise Their Seven Kids
December 4. 2017
Tiny and TI pictured with six of their seven children
Philandering rapper, TI, real name Clifford Harris, 37, continues to upset his wife and children, with his sexually promiscuous behavior. Currently, disloyal TI is separated from his wife, Tameka "Tiny" Harris, 42, while continuing with their reality show, "The Family Hustle", which is nothing but a sham at this point, thanks to his very appalling behavior.
TI has been dating Instagram models, such as Bernice Burgos, who has completed deceived herself into thinking there is nothing wrong with her unethical behavior in having sex with a married man. She knows what she is doing is wrong. TIís family is suffering due to his behavior and that of Burgos. His wife and kids look so heartbroken and sad. Therefore, contrary to what Burgos expresses on social networking, there is everything wrong with that. There is no blessing messing with a married man. It will bring suffering into your life and upon the cheating spouse as well.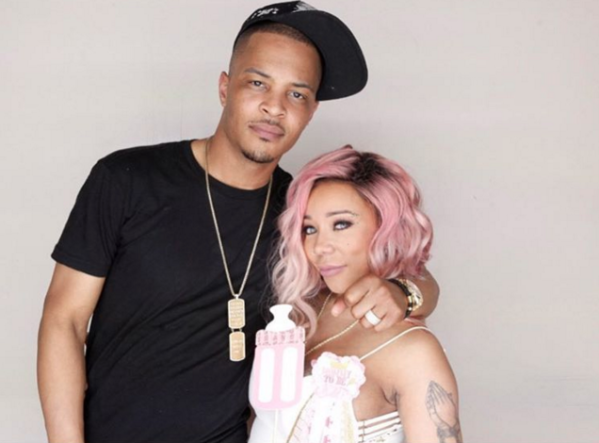 TI and Tiny
Tiny embarked on a tour with her group Xscape, which was documented in their reality show "Still Kickin' It" to try to help pay the family's bills. The couple owe the IRS several million dollars in back taxes. The couple also have a new baby, Heiress. However, that didn't stop TI from walking out on his family.
Tiny is angry over TIís unfaithful behavior and understandably so. She referred to Burgos as a "pass around b**ch." Due to the fact she's had sex with Drake, J Cole, Rick Ross, Suge Knight and Meek Mill, among others, Burgos is considered a groupie, which is not a good label to have attached to one's name. She needs to stop sleeping around, as does TI. When asked in an interview about Tiny's words, TI responded by stating, "Iím a man. Thatís womenís business. It ainít got nothing to do with me.Ē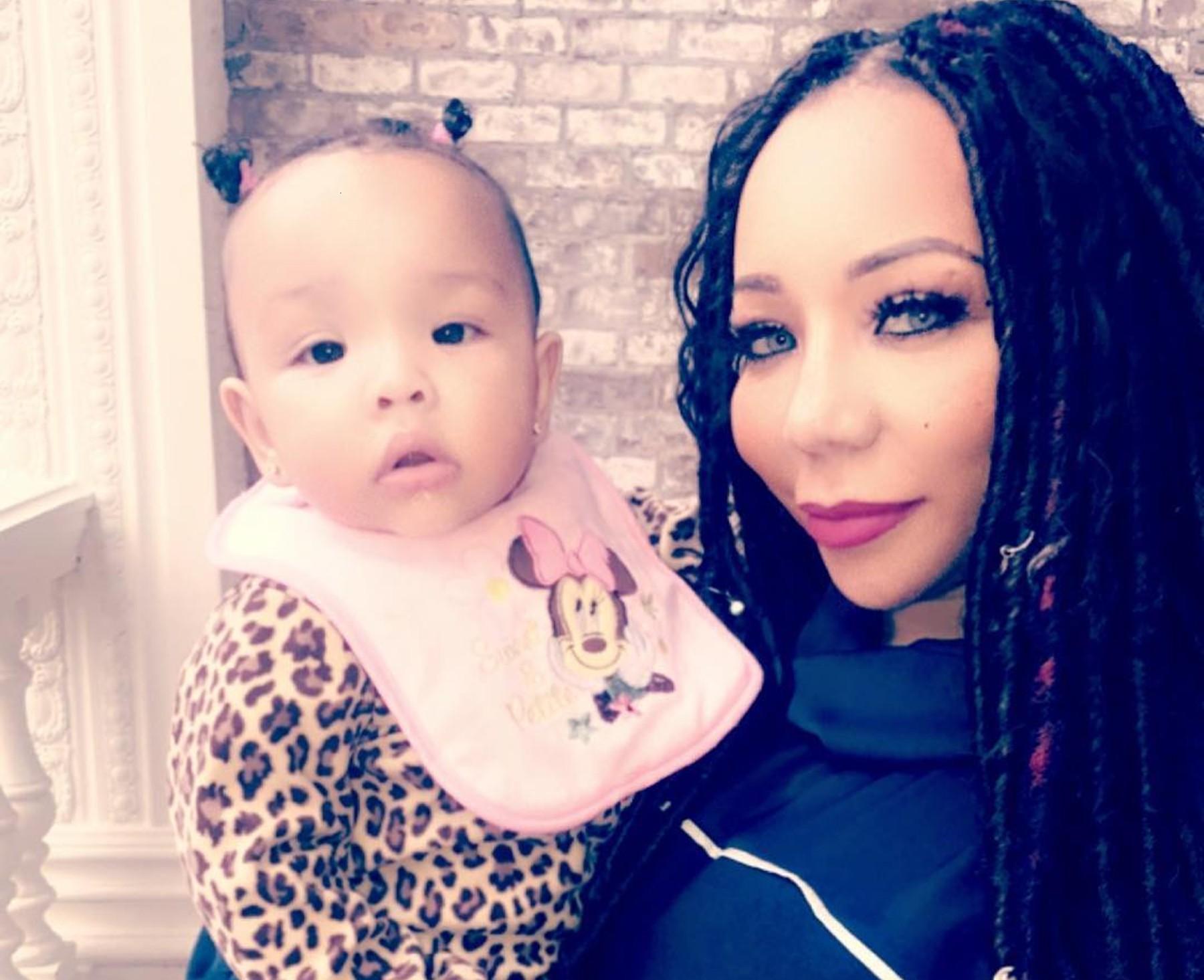 Tiny and their new daughter Heiress
How ironic, as TI is not acting like a real man. A real man wouldnít abandon his wife and seven kids for whores (or anyone else for that matter). It's not a good look nor does it incline people to support your career, which is now firmly in the toilet. Men like you are whatís wrong with society today. You pick whores over spending time with your own wife and kids. That is absolutely selfish.
It's absolutely compounded by the fact Grammy award winning Tiny took care of their kids while TI was in prison and was the one who used her experience as an entertainer and music industry contacts to help TI become a successful rapper. Had she not helped him, he would not have gotten that far. And how does he repay her?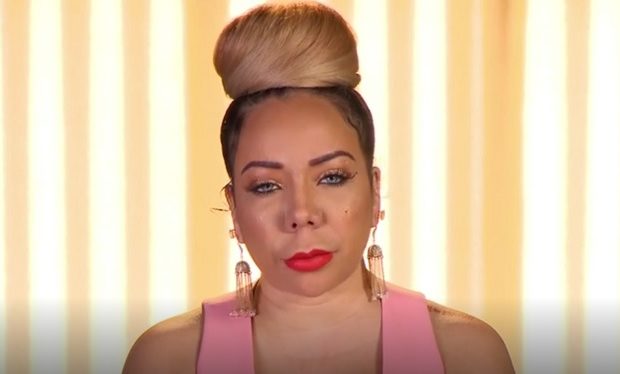 Tiny
While Tiny has been faithful, TI is having sex with strippers, groupies and women from Instagram. TI has been showing this ignorance off on social networking and in interviews. TI has been liking the photos of scantily clad women on social networking and leaving sexual comments. I can only imagine how disgraceful his DMs are with these women. The ironic part is had Tiny not helped him become a famous, successful rapper, all these whores wouldn't want him. However, he is believing his own hype.
This is why some women don't like helping men. The average woman will show love and gratitude to a man who helps her in life. However, so often you see stories about men behaving like arrogant ingrates to women who worked to help put them through university (to become a doctor, lawyer ect) or helped them with their careers (as Tiny did regarding TI), then when they make it, they start believing their own hype, mistreat the woman and cheat with women who are only showing them attention because they have a bit of money now (which they are trying to sucker them out of). It's not a good look. To decent men and women you look very bad for doing something like that. People who treat others like that always fall.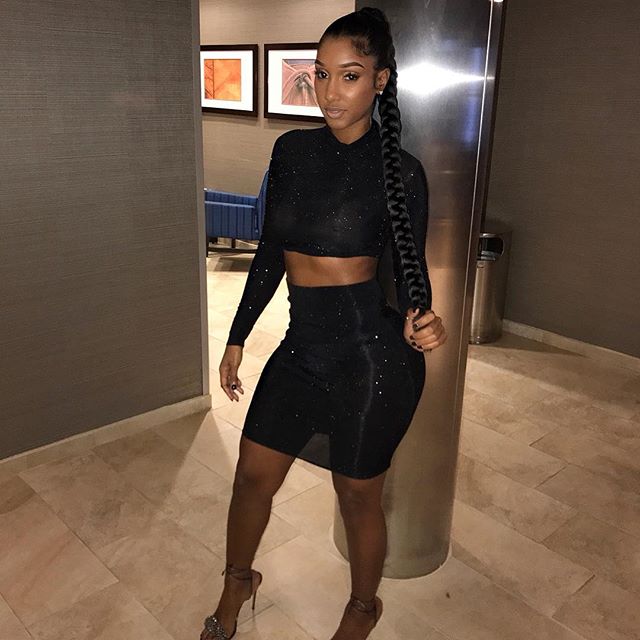 Bernice Burgos
God doesn't like ugly. None of this looks good on TI. He has set a horrible example for his sons and daughters, not to mention his fans (what's left of his fanbase, that is). TI needs to be a real man and go back to his family. His wife and children are broken because of what he has done.
RELATED ARTICLE
TI Is Upset With The Public For Slamming Him Over Cheating On His Long Suffering Wife Tiny