Swine Flu Reboot Being Attributed To Human Error
May 13. 2009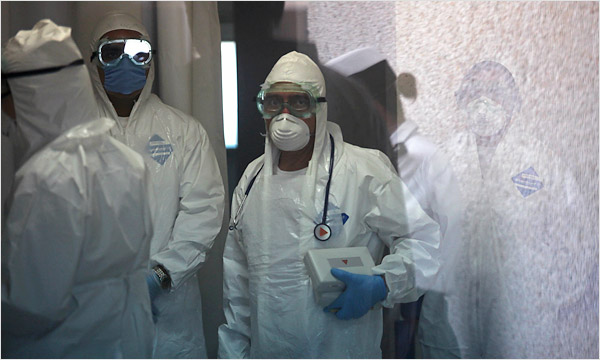 Scientist Adrian Gibbs, a co-creator of the flu drug Tamiflu, is preparing to present data to the WHO, regarding what he feels is the "human error" based origin of the current swine flu outbreak. For a couple days last week, I was marveling, in a bad way, over the differential properties this virus contains. It just doesn't seem that spontaneous. It has the appearance of a designer disease.
Was someone playing around in a lab and got it very wrong. The question is, who rebooted this flu. The week before last, I said to my mom, I wonder if the terrorists did something or if it was the government. Don't look at me like that – the latter experiments all the time and sometimes they get it very wrong, other times vials go missing or contaminants depart the lab via human contact. Then you have your pharmaceutical giants…
Regardless of what the forthcoming report states, I stand by my view, as this flu had unusual properties attributed to it, like it has a mind of its own.
RELATED ARTICLE FROM TWO WEEKS AGO:
Swine Flu Outbreak Baffles Governments (5-2-09)
Swine Flu May Be Human Error; WHO Investigates Claim (Update1)
May 13 (Bloomberg) -- The World Health Organization is investigating a claim by an Australian researcher that the swine flu virus circling the globe may have been created as a result of human error.
Adrian Gibbs, 75, who collaborated on research that led to the development of Roche Holding AG's Tamiflu drug, said in an interview that he intends to publish a report suggesting the new strain may have accidentally evolved in eggs scientists use to grow viruses and drugmakers use to make vaccines. Gibbs said he came to his conclusion as part of an effort to trace the virus's origins by analyzing its genetic blueprint.
"One of the simplest explanations is that it's a laboratory escape," Gibbs said in an interview with Bloomberg Television today. "But there are lots of others."
The World Health Organization received the study last weekend and is reviewing it, Keiji Fukuda, the agency's assistant director-general of health security and environment, said in an interview May 11. Gibbs, who has studied germ evolution for four decades, is one of the first scientists to analyze the genetic makeup of the virus that was identified three weeks ago in Mexico and threatens to touch off the first flu pandemic since 1968.
A virus that resulted from lab experimentation or vaccine production may indicate a greater need for security, Fukuda said. By pinpointing the source of the virus, scientists also may better understand the microbe's potential for spreading and causing illness, Gibbs said.