Sex Tape Of Boxer Amir Khan Leaked To The Internet
January 20. 2017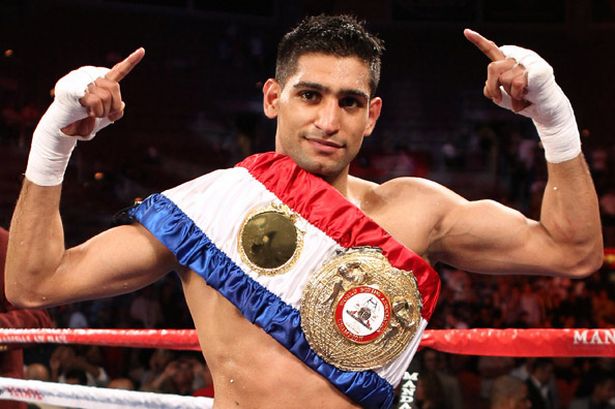 Amir Khan
A sex tape featuring Muslim boxer, Amir Khan, has been leaked to the internet. Khan is on a sex tape, made by a nude model in Las Vegas, which features him conversing with her on Skype over the internet and masturbating, while watching the naked woman uttering sexually explicit things to him. Khan, who lives in Britain, was unaware he was being filmed.
The disgraceful page Celebrity Busted, claims their account was hacked, which contained a number of secretly made sex tapes featuring famous people partially nude, nude and or engaging in a sex act. It is a criminal act to record someone without their consent, especially in sexual situations.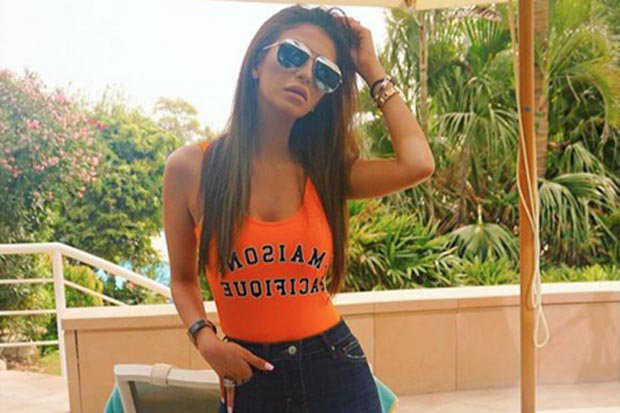 Faryal Makhdoom
This marks the second member of the Khan family who has been exposed in a sexual manner. A month ago, Amir Khan's wife, 25-year-old American Muslim, Faryal Makhdoom, posted a nude photo on Snap Chat of Amir's brother, Haroon Khan, sleeping naked on a sofa. Makhdoom posted the photo after a row with her husband's family, who do not approve of her non-Islamic style of dress and behavior.
Makhdoom stated Khan's family have been treating her like a second class citizen and property, as women play an inferior role in their religion (the Koran states a woman is worth half a man, if you kill a woman you only have to pay half the fine you would if you kill a man, a woman is the property of her father and then husband). Makhdoom also stated Khan's family have been physically bullying and harassing her. Physically bullying others is unlawful. It was also a criminal act to take a photo of Khan's brother naked and posting it to the internet, as Makdoom did, in violation of his right to privacy.
STORY SOURCE
Stars including Hollywood actor fear mass sex tape leak after Amir Khan's X-rated Skype video is posted on porn site
The ex-world champion boxer followed George Sampson, Louis Smith and Calum Best to become the latest celebrity to have a sex clip published online
17th January 2017, 10:57 pm - A-LIST British male celebrities are braced for embarrassment after a mass leak of sex tapes made with glamour models on Skype. A high-profile ex-England international footballer, a star BBC presenter, a Hollywood actor and an X Factor favourite are all said to be "panicked" that clips made using the video call service could now be released. Britain's Got Talent winner George Sampson is one of many celebrities who has had their sex tape posted online.
The Sun can reveal that an international X-rated website has already published intimate videos of medal-winning Olympic gymnast Louis Smith, 27, 2008 Britain's Got Talent winner George Sampson, 23, and current Celebrity Big Brother contestant Calum Best, 35. Gold medallist diver Chris Mears, Coronation Street's Shayne Ward, ex-Strictly Come Dancing contestant Ben Cohen, The Only Way Is Essex star Kirk Norcross and X Factor hunk Sam Callahan have also seen intimate recordings put online...
RELATED ARTICLE
Boxer Amir Khan's Wife Fighting With His Family Escalates The Situation By Posting Nude Photo Of His Brother Online And Making Claims She Is Being Physically And Mentally Bullied