"S.E.C. Ignored Warnings About Madoff"
February 4. 2009
Henry Markopolos testifying in Congress about Bernard Madoff's $50 billion ponzi scheme
Today, an executive, Harry Markopolos, testified in Congress stating he repeatedly tried to warn the S.E.C. that Madoff was engaging in massive fraud. He stated he tried to warn them when the financial damage in the Madoff case was much lower than the $50 billion it has grown to, but they ignored his findings.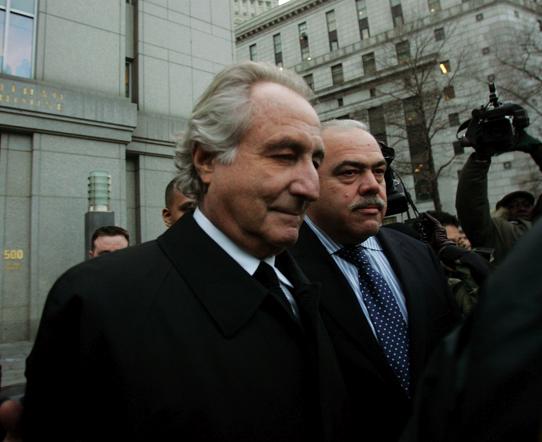 Bernard Madoff (left)
Just as I thought. I wondered and stated the same thing almost two months in the December 22. 2008 Madoff's Madness article regarding the government and Madoff:
"They could have stopped this guy at $1 billion in losses, but sat back thinking the problem was going to correct itself and was someone else's problem, when they are legally empowered to investigate and halt such misconduct." Markopolos had been warning the S.E.C. since 2000, when the losses were much lower ($3-$7 billion). The government has no excuse for what transpired, as they allowed things to get this far out of hand.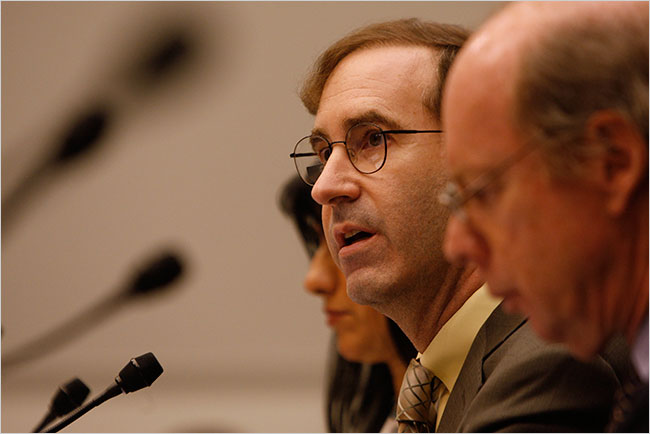 Henry Markopolos (photo courtesy of the New York Times)

Markopolos stated,

"With repeated and credible warnings to the SEC that started in May 2000 when the Madoff ponzi scheme was only a three to seven billion dollar fraud. We knew then that we had provided enough red flags and methodical proof to the S.E.C. for them, where they should have been able to shut him down right then and there, with under seven billion dollars..."

Madoff Witness Talks of Other Possible Ponzi Cases

Published: February 4, 2009 - WASHINGTON — The private fraud investigator who tried for years to ignite a federal investigation of Bernard L. Madoff told lawmakers on Wednesday that he had discovered another possible fraud that he would report to regulators on Thursday...