Sean 'Diddy' Combs Sued Over His Bisexual Sex Romps That Exposed His Underpaid Chef To Sexual Harassment
May 17. 2017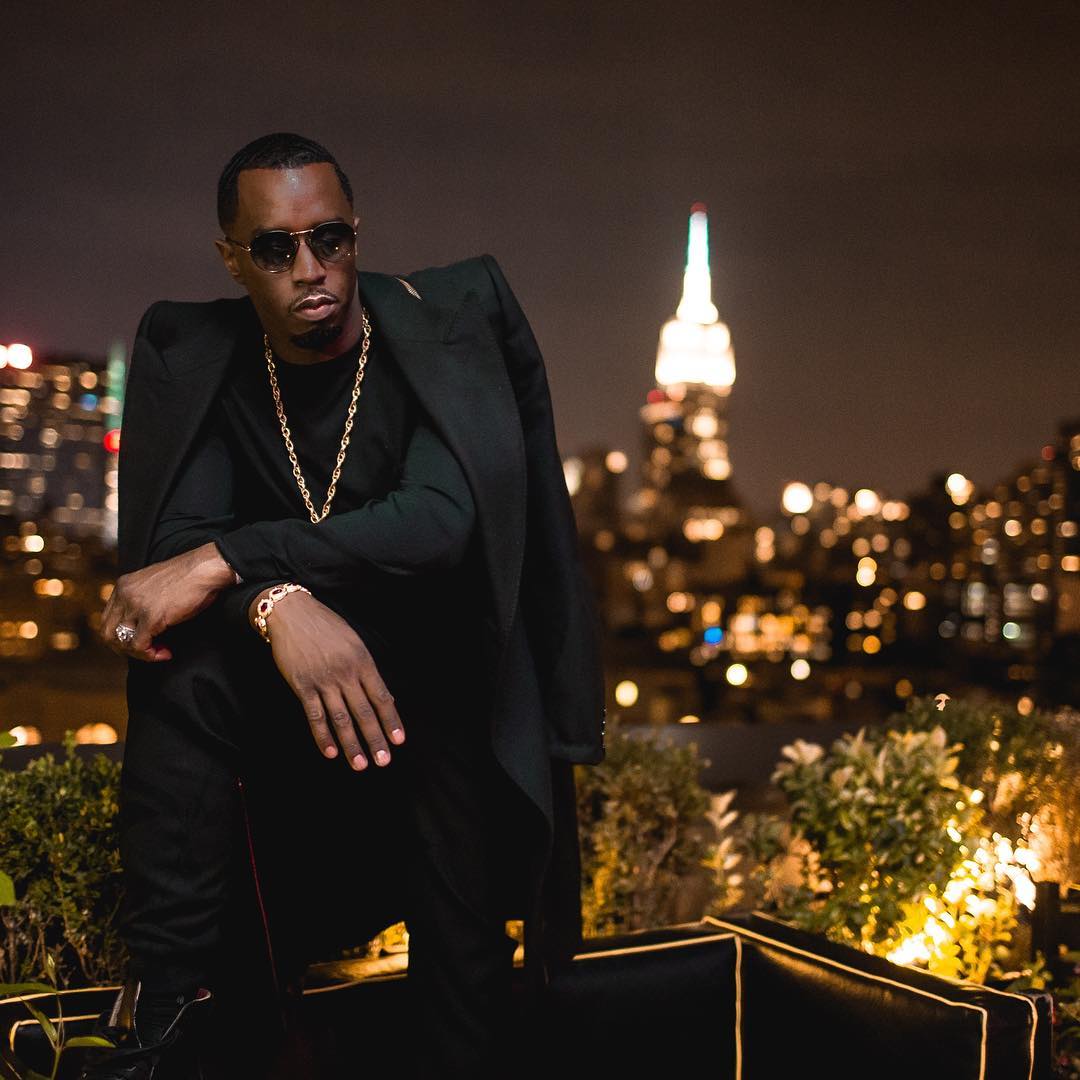 Diddy
Rap music producer, record label owner and fashion designer, Sean Combs, professionally known as Diddy, has be sued by his former chef, Cindy Rueda, for wrongful termination, sexual harassment, retaliation, defamation, failure to pay overtime and intentional infliction of emotional distress.
Rueda stated in her lawsuit that Diddy is a bisexual man, whose activities with other males turned into sexual harassment and uncomfortable situations victimizing her as a witness. She states he subjected her to viewing him and his male sex partners naked, as they requested post sex meals that she was required to prepare and present in his bedroom.
Rueda states in her lawsuit, Diddy asked her to admire his body as he lay naked in bed, fishing for compliments. She also stated that on one occasion, a male sex partner of Diddy's wandered into the kitchen completely naked and asked her to admire his genitals, also fishing for compliments.
Rueda states when she began to complain to Diddy's estate manager, regarding the nude incidents and statements which constitute sexual harassment, in addition to the absence of pay for overtime work he repeatedly demanded be done, the issues were not rectified. Instead, Rueda states she was set up by Diddy's housekeeper, who gave her a watch she found in the garbage, asking her if she would like to have it. Rueda accepted the watch and was then accused of theft, in what she states was a set up due to her complaints.
Diddy has denied Rueda's claims, with his representative stating, "This is a frivolous lawsuit by a disgruntled ex-employee who was fired for cause." However, the statement by Diddy's representative does not deny Rueda's allegations regarding what she claims she was subjected to while working for the promiscuous, bisexual rapper.
Gay rumors have swirled around Diddy for years. As mentioned on the site previously, Diddy's name came up in a federal drug investigation, regarding claims he engaged in sex with underage males. An informant and members of the entertainment industry stated one of the underage males Diddy was allegedly involved with was singer, Usher, who is now an adult.
Diddy and Usher used to sleep in the same bed in New York when he was an underage minor working with the producer, who was in his twenties at the time. Usher was sent to live with Diddy for a few months in the 1990s when he was 15-years-old, to craft a streetwise image and sound for his music career. Usher has been in one dysfunctional relationship after another since that time.
More recently on two separate occasions, Diddy was pictured with males in intimate poses that involved him straddling/mounting them from the rear while smiling or laughing, which caused many on social networking to state he is gay/bisexual. 47-year-old Diddy is currently dating 30-year-old singer Cassie, who is signed to his Badboy record label. Cassie is with Diddy for his money and the financial assistance he gives her family. The love of Cassie's life was her former music producer Ryan Leslie, who brought her to Badboy Records.
Diddy's bisexual lifestyle is emotionally and mentally damaging to him, the women in his life and his 5 children. Diddy is known for having threesomes. What some do not understand is that medically speaking, if one goes from inserting one's penis in a man or a woman's anus, then in the female vagina, it spreads bacteria and disease to the woman, as traces of feces are entering her body via her sex organs.
It is mentally and emotionally damaging that women are competing with men for Diddy's attention (and money) and other men who choose to live a double life. In Hollywood and the fashion industry, which is largely run by gay executives, some men and women try to appeal to everyone for financial gain, in swinging both ways (bisexual) and get caught up in a lifestyle that is harmful to them and not what they were truly about in life. They sell out their true feelings and desires for money and fame.
Additionally, women do not like dating men who are bisexual. It is very upsetting and off putting to a woman to be in such a situation. Women find it very unattractive. However, for financial reasons, some women remain in such damaging relationships (though Cassie did try to leave a few times, but she does not have the money to meet her financial obligations). Diddy's promiscuity is doing damage to all in his life, himself included and setting a terrible example for his children, who are constantly faced with claims their dad is having sex with many men and women.
Side Bar: as stated previously on the site, a songwriter I know, who got mixed up with Madonna's Kabbalah cult, stated he met Diddy, who was signed to the same label as Madonna, Warner Bros. I came up in their conversation (how, I don't know) and Diddy gave him his number to give to me, as I have written and copyrighted so many songs. However, I never called the number, as so many people who have worked with Badboy ended up in sad and tragic situations.
They lead a very wild, drug fuelled and debauched lifestyle at Badboy, among other labels and I'm not into that. I'm not pursuing fame or attention. I just love doing music and filmwork. I'll acknowledge, Diddy is a smart businessman and a good designer, his fashion lines were nice, but his lifestyle and that of those in his circle is self-destructive. I hope one day he will see the light regarding the damage he is causing himself and those around him.
STORY SOURCE
Diddy Sued by Former Chef for Sexual Harassment
May 9, 2017 9:16 AM - It looks like Diddy's headed to court. According to The Hollywood Reporter, a former chef at the Bad Boy Entertainment boss' estate is suing him for "sexual harassment, retaliation, defamation, failure to pay overtime and intentional infliction of emotional distress." The alleged victim, Cindy Rueda, claims the events that led her to sue started when she began working for Diddy back in 2015.
In the suit, Rueda claims she was regularly on the clock from 9 a.m. to 12 midnight without being paid overtime. On top of that, she reported that Diddy would also request her to serve him food directly following his sexual activities, and that once, he even asked her if she liked his body. In another instance, one of Diddy's friends asked her to "look at and admire his genitals."
Rueda goes on to report that she'd told Diddy's estate director, Stacy Friend, about her poor working conditions and that she was eventually "lured into a situation where she could be accused of theft and ultimately terminated." The situation Rueda speaks of was seemingly facilitated by someone by the name of Iris, who worked as Diddy's executive housekeeper at his estate. Apparently, Iris frequently held onto belongings Diddy had discarded—like say, watches for instance—and allegedly offered Rueda one of them...
Diddy Sued by Chef I Had to Serve His Post-Sex Meals ... He Served Up His Junk
5/8/2017 5:55 PM PDT - Diddy's rep tells TMZ, "This is a frivolous lawsuit by a disgruntled ex-employee who was fired for cause. " Diddy made his personal chef whip up meals right after he had sex, and wasn't shy about showing off his manhood when she entered the room ... according to a new lawsuit. In the docs, obtained by TMZ, Cindy Rueda says she was "regularly summoned" to serve Diddy and his guests while they "engaged in or immediately following sexual activity." She also says on at least one such occasion, Diddy was still naked when she entered the room, and asked if she liked what she saw.
The suit makes it seem like Diddy was recreating "Caligula" in his L.A. mansion. She says another time one of his buddies approached her in the kitchen -- while he was nude -- and asked her to check out his junk. Rueda says she complained about sexual harassment to one of Diddy's assistants, and as a result was set up by another staffer to make it look like she'd stolen one of his watches. According to the suit, she was fired with a string attached -- if she signed an exit agreement waiving all rights to sue Diddy, she wouldn't be prosecuted...
RELATED ARTICLES
Diddy Being Silent On Government Claims He Has Sex With Underage Boys Gives A Certain Impression
Woman Stalking Diddy While Claiming To Be His Wife Arrested For False Police Complaints
Diddy And French Montana Looking Suspect In Photo At His Miami Mansion