Robert Mugabe Uninvited From Olympics
August 5. 2008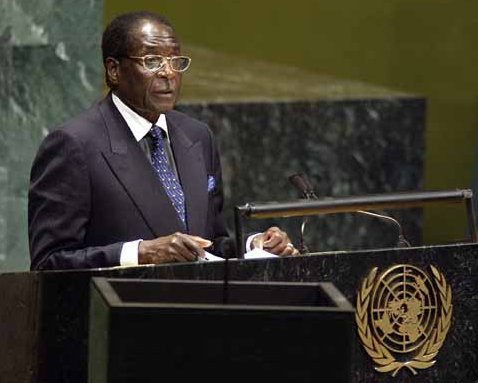 Robert Mugabe

In a move that denounces the misconduct Robert Mugabe engaged in during the recent Zimbabwe presidential election, China has uninvited the tyrant from the Olympics. He stole another man's destiny,

Morgan

Tsvangirai

, via the corrupt elections that took place and deserves the public scrutiny over his misconduct.

China finally turns on Mugabe and bars him from the Olympics

Zimbabwe President Robert Mugabe will not attend the Opening Ceremony of the Beijing Olympics after Chinese officials are reported to have told him he is not welcome.

The disgraced 74-year-old leader had planned to attend Friday's showpiece opening alongside world leaders such as American President George Bush and French President Nicholas Sarkozy in a clear snub to his international critics.