Rachel Maddow Breaks The Law On MSNBC Illegally Obtaining And Disclosing President Donald Trump's Tax Returns And Much To Her Chagrin
March 15. 2017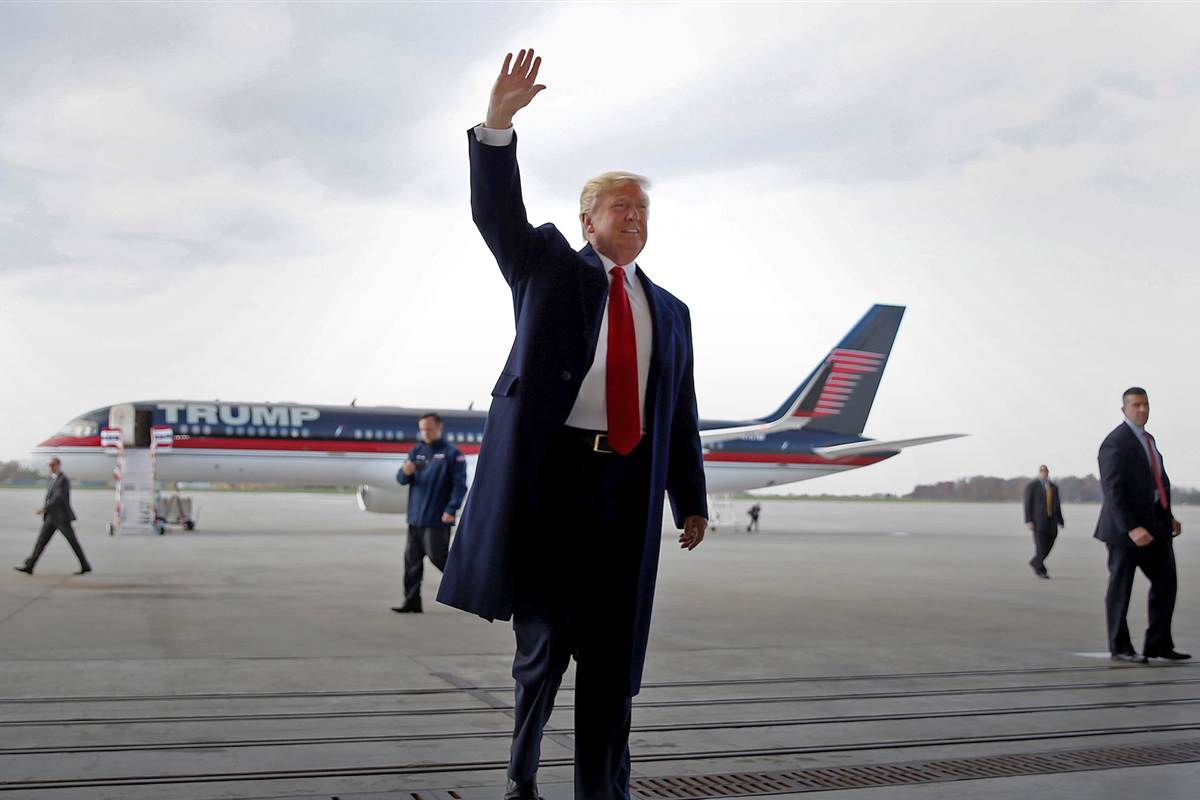 Donald Trump
Zealous MSNBC network talk show host, Rachel Maddow, has embarrassed herself to the world in not only committing a felony in criminally obtaining and disclosing the tax returns of president, Donald Trump, she also helped his cause with the public. Liberal extremist Maddow has been bitterly railing against Trump on every single installment of her show.
Maddow, expecting to find Trump is a massive tax dodger, ended up revealing he paid the highest tax rate of any modern sitting president, at a rate of 25 percent (as opposed to Trump's presidential predecessor, Barack Obama, who paid 18% on significantly less reportable revenues). The tax returns revealed in 2005, Donald Trump paid $38,000,000 on $150,000,000 in earnings. This far outstrips any taxes Maddow has paid as well.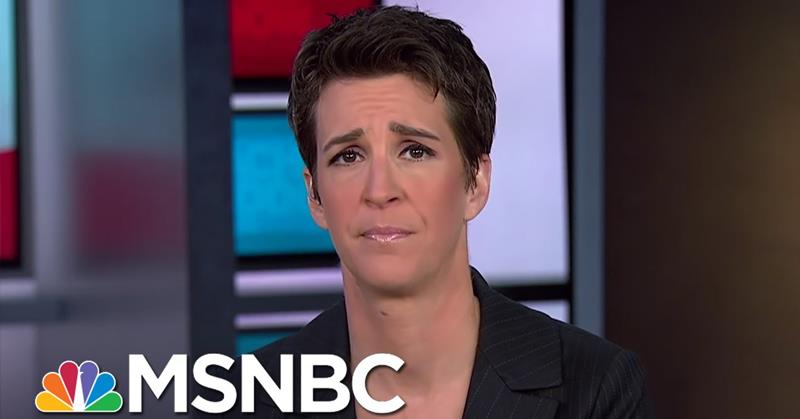 Rachael Maddow
Social networking erupted in laughter when the program aired yesterday, mocking Maddow for the massive blunder, as she hates Trump with such a fervency, she has repeatedly gone to extremes in trying to bring him down, destroying her credibility in the process. Maddow has reached so far and wide on so many stories concerning Trump, her credibility evaporated.
I do not agree with some of the things Trump says, but the left in the press and Hollywood are frothing at the mouth, getting worse by the second, in the nationally harmful stunts they are engaging in, via criminal attempts at trying to get him kicked out of office...and it's only 9-weeks into his presidency.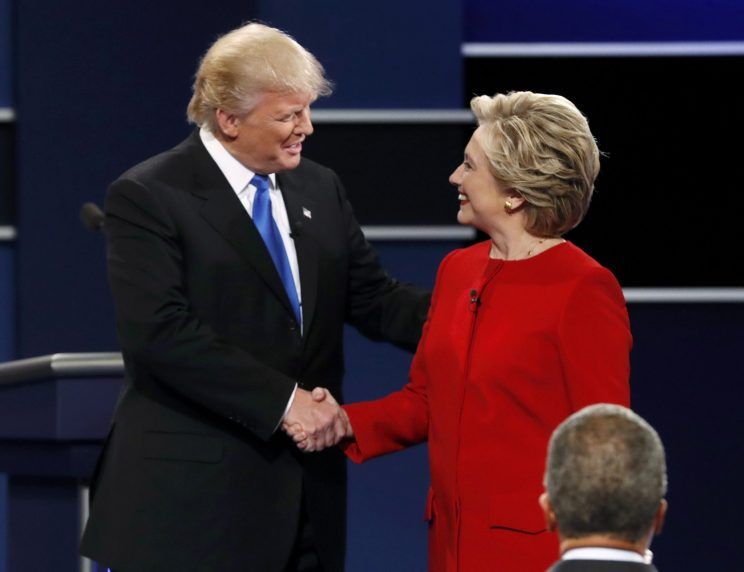 Donald Trump and former presidential rival Hillary Clinton
Liberals in Hollywood and the press are still enraged that Trump's rival in the 2016 election, Hillary Clinton, lost her presidential bid. Maddow, who is gay, wanted her fellow lesbian, Hillary Clinton, to become president. She cried on air when it didn't happen. Since that time, she has done everything she can to damage Trump.
The left has taken the results of the 2016 presidential election very badly. However, breaking the law is not an excuse. It is a federal offense to obtain and disclose someone's tax returns without their permission. Maddow and company are out of line. Maddow attributed her illegal conduct to free speech, but she is wrong and knows it.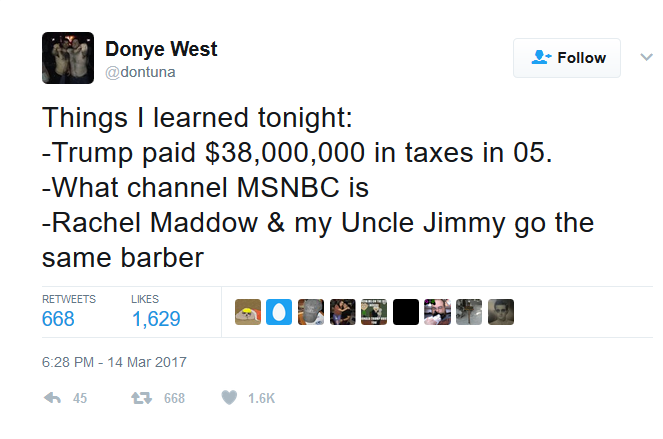 A funny tweet on Twitter about Maddow's big blunder
What's next, publishing people's medical records under the illegal guise of it being free speech. You are not permitted top publish someone's medical records either and stating it is free speech is fraud. If someone or their child is struggling with disease, you can't publish that and claim free speech. So why would you think a protected document, tax returns, can be stolen and published under free speech laws.
The liberal press and Hollywood are hypocrites. They want their rights to be honored. However, they have no qualms about violating the privacy and property rights of others, whether it is illegally done through hacking, breaking an entry or stalking. Only people with no integrity or decency operate in that manner.
In response to Maddow's conduct Trump stated, "Before being elected president, Mr. Trump was one of the most successful businessmen in the world with a responsibility to his company, his family and his employees to pay no more tax than legally required. You know you are desperate for ratings when you are willing to violate the law to push a story about two pages of tax returns from over a decade ago."
STORY SOURCE
Op-Ed: Donald Trump just got a nice victory, thanks, of all people, to Rachel Maddow
Trump's 2005 federal tax return revealed
4 Hours Ago | 02:50 - On her Tuesday show, Rachel Maddow teased a scoop: She had Donald Trump's 2005 tax returns. It was the first time his federal returns would be released. Small digression: MSNBC's Maddow didn't have them. Investigative reporter David Cay Johnston got them, and went on her show to talk about it.
Anyway, when she finally revealed what was in the taxes, it was not a huge deal. Trump earned about $150 million in income in 2005, and paid $38 million in taxes, thanks to the alternative minimum tax, which he wants to kill. This gives Trump an effective tax rate of about 24 percent, which Johnston pointed out was roughly equal to what he and his wife, who are an upper middle class couple, pay.