Prince William Slammed In The British Press For Embarrassing Wife With Other Women Such As A Topless Model
March 17. 2017
34-year-old Prince William has been slammed in the British press for embarrassing his wife, Kate Middleton, during a ski trip in Switzerland, where he touched and flirted with women at a Verbier resort. William danced and drank the night away, while 34-year-old Middleton was conspicuously absent, in London with adorable toddlers George and Charlotte.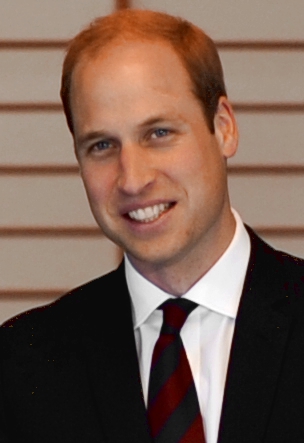 Prince William
The club was dimly lit, but not so dark that club goers could not make out what was happening. In this day and age of social media and technology, people in the club whipped out their mobile phones and took videos and photos of William partying with other women. It is the first such incident that has been made public during their 8-year marriage.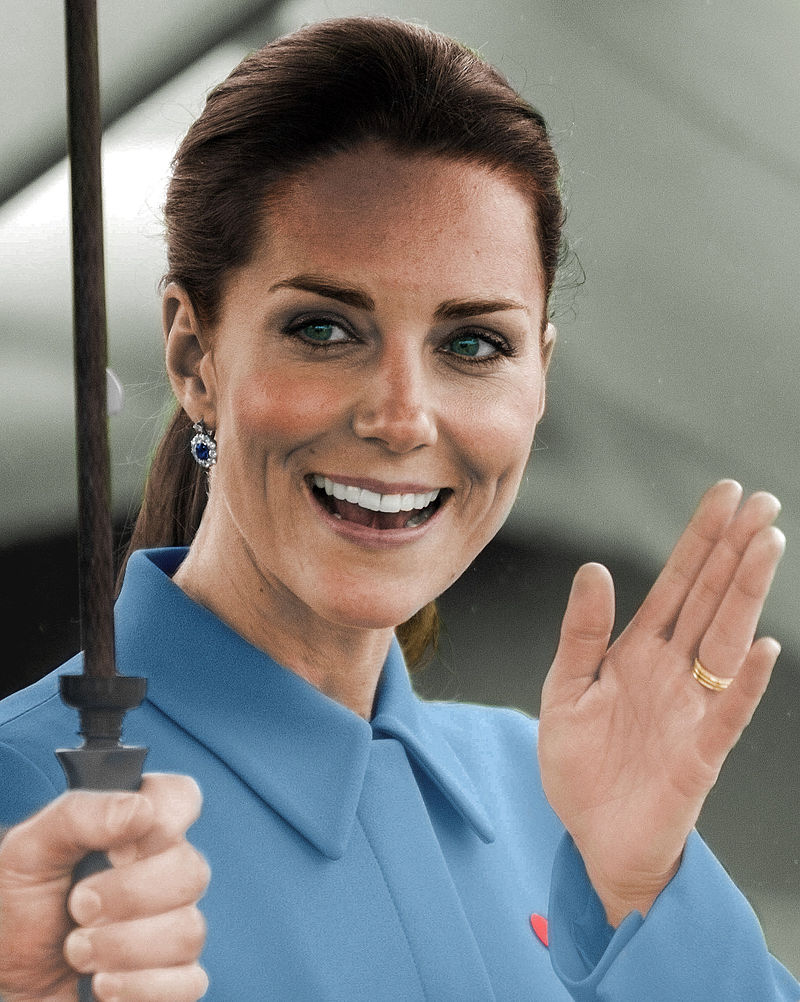 Kate Middleton
The Daily Mail UK newspaper branded William "idiotic" in an article, for leaving his wife at home with their two small children (and the nanny), while he touched, flirted and danced with young women. The Daily Mail asked, "How could he embarrass the Duchess so publicly."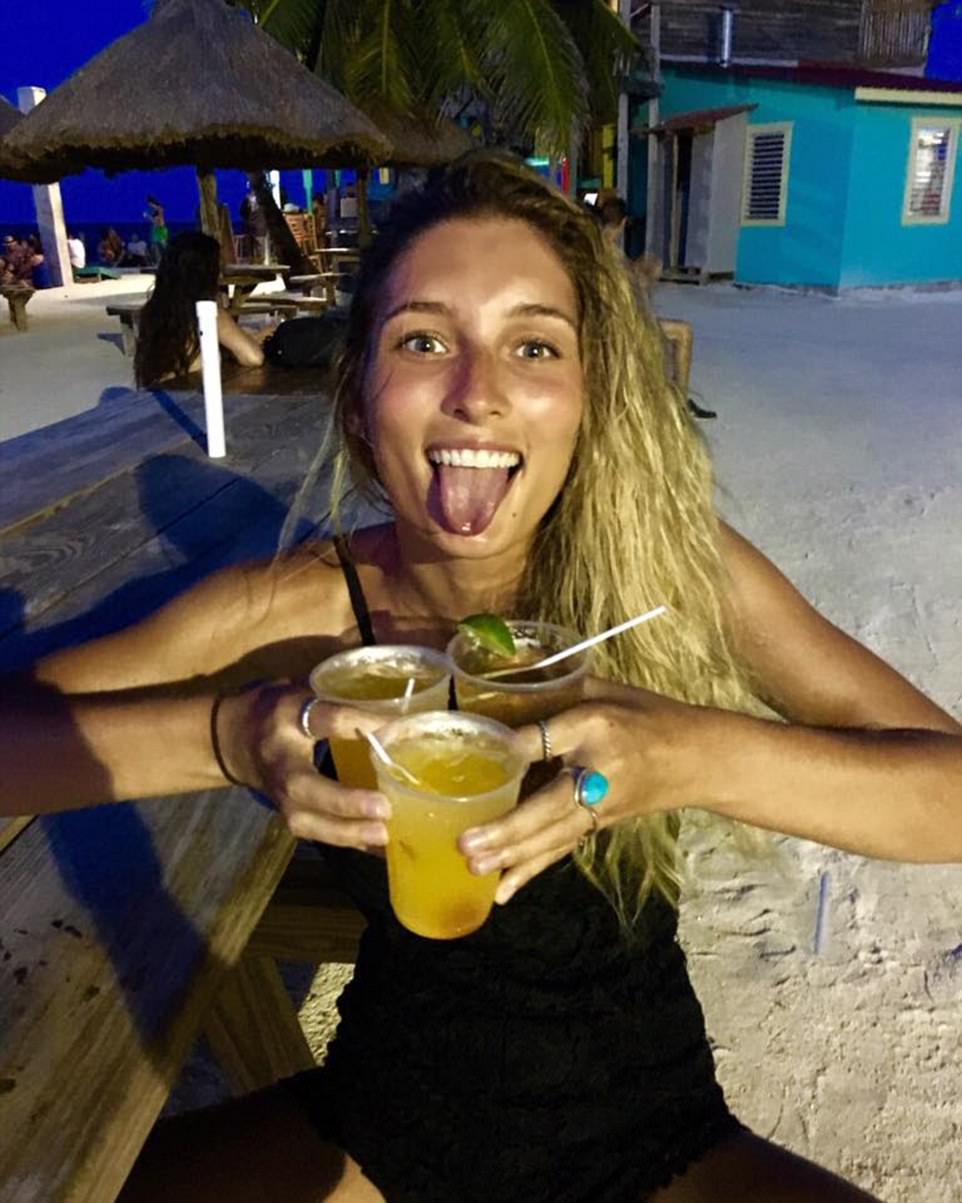 Topless model Sophie Taylor pictured on vacation with alcohol in hand...and mouth and legs open. Keeping it classy, then.
William was on a ski trip with his longtime friend Guy Pelly and openly touched and flirted with his girlfriend, 24-year-old topless model Sophie Taylor. The story has been carried in newspapers and on websites all over the world, with articles questioning the state of the Duke and Duchess' marriage. This is sad. For some in the public it is a replay of what happened with William's parents Prince Charles and the late Princess Diana, whose marriage was beset and destroyed by adultery.
STORY SOURCE
How could William embarrass Kate so publicly? JAN MOIR says the Prince's behaviour on his ski trip exposes the Duchess to scrutiny and speculation about their marriage
Published: 21:19 EDT, 16 March 2017 | Updated: 23:48 EDT, 16 March 2017 - Today, the Duke and Duchess of Cambridge are in the French capital on an official visit. Paris in the springtime! How lovely, you might think. How darling, how perfect — yet also how tinged with calamity, both big and small, old and new. For beneath her immaculate hair and cemented-on smile, one imagines that the Duchess must be seething.
Beneath her immaculate hair and cemented-on smile, one imagines that the Duchess must be seething. Photographs of her idiotic husband partying on a skiing trip have been scrutinised by millions. Boiling! Over the past few days, photographs and footage of her idiotic husband partying with pouting opportunistas on a lads-only skiing trip have been scrutinised and laughed at by millions.
The images of Prince William getting his groove on with the chicks in a Verbier night club might well be entirely innocent, indicative of nothing more than flirty après-ski fun, but still. How could he embarrass the Duchess so publicly? To be made to look like the dull afterthought, a non-person stuck at home with the nappies and the nursery teas while all the fun is happening somewhere else, well, that is very hurtful for a young wife.
At the very least, the Duchess must feel a little foolish, less trusting and emotionally winded. Over the years, she and William have striven to present a united front, both as a royal team and a married couple — only to have their ramparts blown apart by this unexpected cannonball of cringe. His escapades risk exposing her to public scrutiny and disobliging speculation about her marriage in a way that is most unwelcome. The fairy tale is very far from over, but William has put his wife into this difficult position without thinking, or perhaps thinking only of himself. In the meantime, the show in Paris must go on, gritted teeth and all...
Out on the jetset lash, William partied with The Pellster, Meady and Van the Man plus Totty One, Totty Two, Juicy Lucy, Minnie the Minx and here's a shout out for the Jagerbomb Crew. Let us not forget all the lovely 'slut-dropping' ladies, keen to show the Prince the notorious dance move that involves showing exactly how low they can go a-bobbin' their apple-sized bottoms.
How must Kate have felt about that? After all, she married a handsome prince charming — and ended up with a bald bloke dad dancing in his Hush Puppies, cavorting with a bunch of random women. Oh to have been a saucer-eared fly on the royal wall when Prince William finally returned home. Would there have been warm hugs, welcome-home-daddy bunting, a special cake baked and an atmosphere of warm love and wifely understanding?
Or would the air have been totally deep-freeze, with slammed doors, long telephone conversations with mummy Carole and a permafrost settling on the tasteful Anmer Hall soft furnishings? Not to mention that gift hastily bought at the airport sent sailing out of one of the elegant windows? Yet, whatever has happened, William and Kate must now endure a few days making nice in the royal spotlight in Paris. Once again they must stand shoulder to shoulder, their smiles never wavering, not even for a second. As the whole world looks on...
Who are the girls partying with Prince William? The beautiful beautician and magnificent model having a right royal time
The Prince is partying it up on his ski trip
09:33, 16 MAR 2017 - Prince William is having a right royal knees up on his lads' skiing holiday - but who are the girls grabbing headlines? Between his dad dancing and knocking back the Jagerbombs, Wills is having the time of his life. But people around the world are asking who the 34-year-old heir to the throne has been hanging out with.
Wills, who is dad to Prince George and Princess Charlotte, left his children and wife Kate Middleton at home to enjoy a lads' holiday, and missed out on a Commonwealth Day service at Westminster Abbey to go skiing at the upmarket Swiss ski resort of Verbier, Switzerland. "One doesn't do selfies" Prince William 'refuses' to take pictures with fans while partying on ski trip.
His lads' holiday has been getting a lot of attention. And 24-year-old model Sophie Taylor and her friend joined the future king for a liquid lunch at mountainside restaurant La Vache, where she was seen giggling and laughing with William. So who is Sophie Taylor? She's thought to work at the local Farinet nightclub, which offers a huge cocktail menu and stays open until 2am every night...