Police In Paris Arrest 17 People In Connection With The Kim Kardashian Robbery (Including Her Driver)
January 10. 2017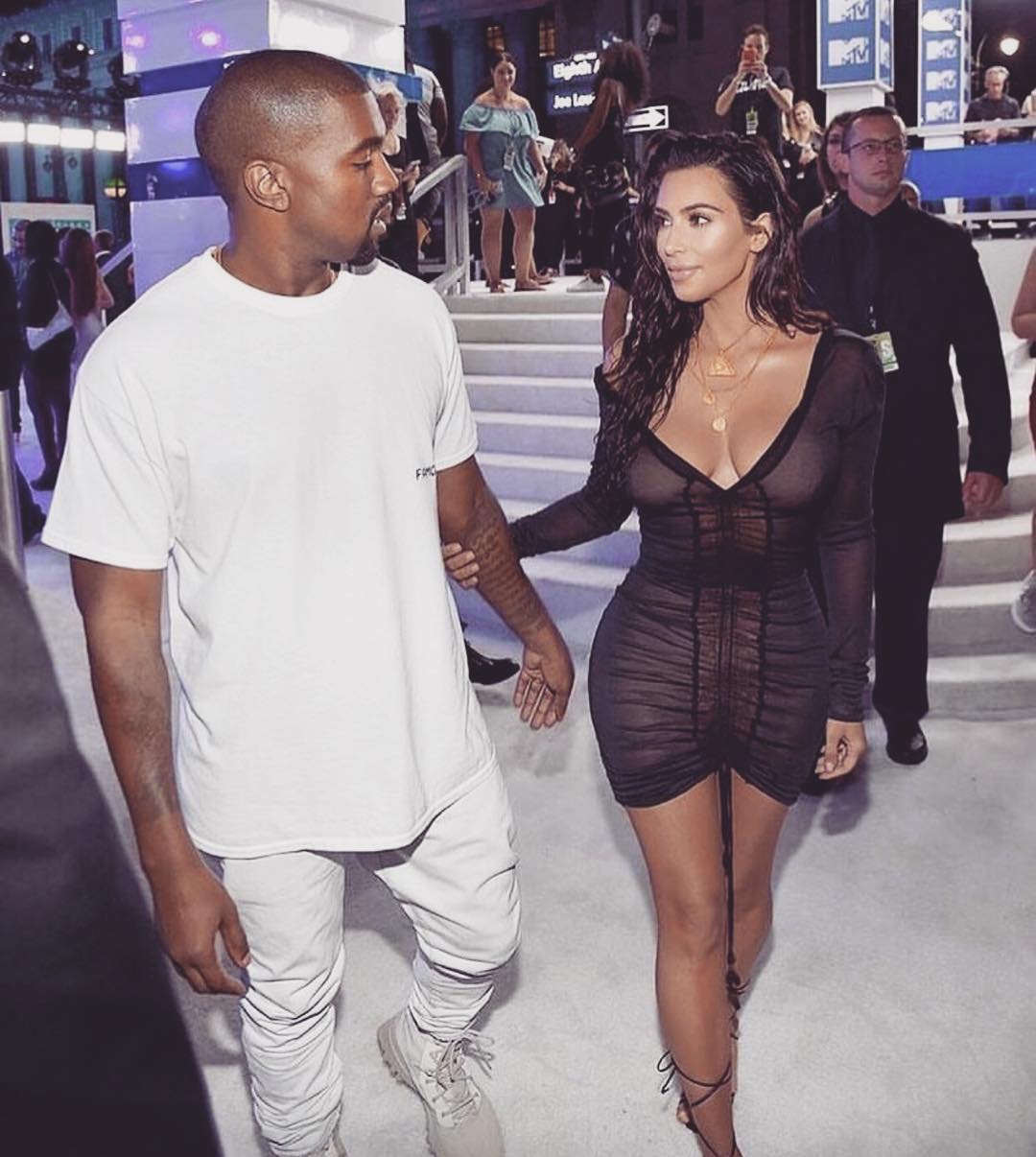 Kanye West and wife Kim Kardashian
French police have arrested 17 people in connection with the jewelry heist that occurred in the rented apartment of reality star Kim Kardashian. Kardashian was tied up, gagged and held at gunpoint. The "Keeping Up With The Kardashians" star was robbed of items such as her $5,000,000 wedding ring, given to her by husband, Kanye West.
The thieves initially wanted money, but ended up with $11,000,000 worth of Kardashian's jewelry and even dropped a few items in their haste to escape the crime scene via bike. Police used DNA extracted from the duct tape used to tie up Kardashian to identify five of the people involved in the robbery. Kardashian's limo driver has also been arrested, under the suspicion he passed on information about her movements to the thieves.
STORY SOURCE
Kim Kardashian's Paris Limo Driver Arrested in Connection to Robbery: Report
January 9, 2017 @ 6:24 PM - Police are investigating whether Kim Kardashian's robbery was an inside job. One of the 17 suspects arrested in connection with the heist works for the limo company that the Kardashian-Jenner family regularly used during trips to Paris, French newspaper Le Monde reports and Us Weekly confirms.
According to Le Monde, the chauffeur was the last person to drive the Keeping Up With the Kardashians star before the October 3 incident, where Kardashian, 36, was tied up and gagged by five armed assailants who took an estimated $10 million worth of jewelry, including her new diamond ring from husband Kanye West. Police are trying to determine whether the driver passed information to the thieves...
RELATED ARTICLES
Ray J Exploiting Kanye West's Psychiatric Ward Hospitalization For Publicity With New Song About His Wife Kim Kardashian
Kanye West Blackmailed By His Family For $250,000 Over Sex Tape With Woman Other Than Kim Kardashian
Kim Kardashian Sues Blog Site Media Take Out Over Insurance Scam Claims After $11,000,000 Jewelry Theft
Kim Kardashian Fires Her Bodyguard After Robbery Where He Was Not Present
Kim Kardashian Tied Up And Robbed Of $12,000,000 In Jewelry At Gunpoint