Obama FBI And DOJ Used Taxpayer Money To Arm Mexican Drug Cartels
You Just Can't Make This Stuff Up
October 5. 2011
President Barack Obama's FBI/DOJ are currently embroiled in a terrible scandal called "Fast And Furious" named after the Hollywood movie. The FBI/DOJ, under President Obama's Attorney General, Eric Holder, took American taxpayer money to buy guns and send them across the border to the Mexican cartels, via the ATF (an agency the FBI hates, as attested by numerous mainstream articles and congressional testimony).
These weapons ended up in the hands of the Mexican drug cartels, killing an American border patrol agent and civilians in Mexico. No one attempted to track or retrieve the weapons, in deeds that look like a massive set-up the FBI engaged in against the ATF, in one of their famous federal jurisdictional turf wars that have been reproved in Congress and the press.
"Investigative reporter Sharyl Attkisson (CBS) says White House official cussed at her over ATF scandal"
The Mexican government is working to neutralize the drug cartels, making thousands of arrests, yet Eric Holder, who knew of the illegal FBI/DOJ program from 2010, but corruptly sanctioned it and looked the other way to the crimes, as attested by a newly obtained email revealing this fact, has been stonewalling the investigation into "Fast and Furious." This has led to calls in Congress requesting a special prosecutor be appointed to investigate Holder.
The money used to purchase the weapons in this illegal program, could have been lawfully allotted to create jobs in America, to aid in decreasing the skyrocketing unemployment rate. Once again, the nation is bearing witness to how the administration is engaging in inappropriate and illegal conduct in other nations, rather than tending to pressing problems in America, such as millions of cases of unemployment and foreclosure.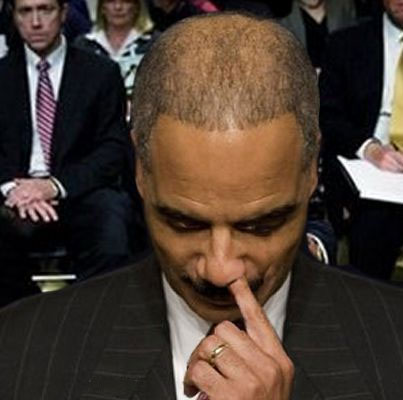 Eric Holder
While the country is suffering in an unrelenting financial crisis, this is what the Obama administration is doing with taxpayer money, behind the public's back. That is infuriating. The government's "Fast And Furious" is reminiscent of what was discussed in the film "American Drug War."
STORY SOURCE
CBS News Reporter: WH, Justice Department Screamed At Me Over Fast And Furious
ATF Fast and Furious: New documents show Attorney General Eric Holder was briefed in July 2010