Obama's DOJ Engaging In Warrantless Email Scanning
April 19. 2010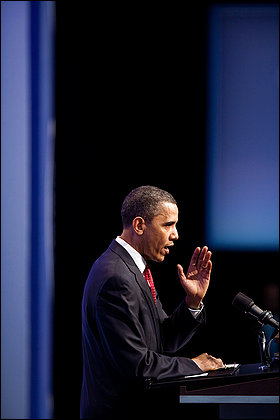 U.S. President Barack Obama: Uncle Sam wants...your emails
As stated in the April 17. 2010 article, Obama Plays Scientist, the FBI/DOJ and NSA, scan and copy the emails (and computers) of select American people, without warrant, evening using their contents to compile reports for then President George W. Bush and now President Barack Obama. Doctors, scientists, professors, politicians, journalists and bloggers are often selected for this massive invasion of privacy. The Judiciary Report made these claims years ago as well.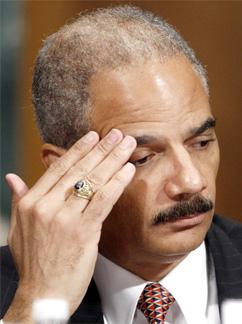 Eric Holder: your emails are our emails!
One hold out was Yahoo, who engaged in a legal battle with the DOJ, to protect their users' privacy. The EFF supported them in this regard, as it is an unsavory government practice that violates the Fourth Amendment.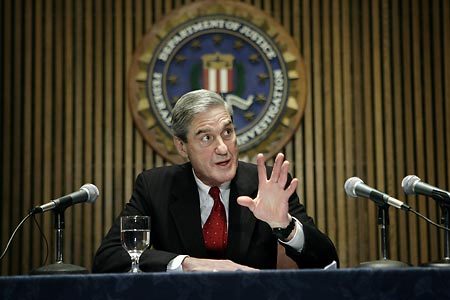 FBI Director Robert S. Mueller: what warrant?
The DOJ has officially backed down from the Yahoo legal tussle, but continues to unconstitutionally read the emails of Americans that use other email and webhosting providers.
In closing, Presidents, by way of the FBI and NSA, should not be fishing ideas out of people's emails. It is an awful, unseemly practice no one with any ethics could condone or respect.
DOJ abandons warrantless attempt to read Yahoo e-mail
April 16, 2010 12:01 PM PDT - The U.S. Justice Department has abruptly abandoned what had become a high-profile court fight to read Yahoo users' e-mail messages without obtaining a search warrant first.
In a two-page brief filed Friday, the Obama administration withdrew its request for warrantless access to the complete contents of the Yahoo Mail accounts under investigation. CNET was the first to report on the Denver case in an article on Tuesday...
EFF Backs Yahoo! to Protect User from Warrantless Email Search
April 14th, 2010 - Denver - The Electronic Frontier Foundation (EFF) along with Google and numerous other public interest organizations and Internet industry associations joined with Yahoo! in asking a federal court Tuesday to block a government attempt to access the contents of a Yahoo! email account without a search warrant based on probable cause.

Your fourth amendment rights under attack by Obama, DOJ
April 16, 7:45 PM - I don't know what to think about the country anymore. I see things happening that, just a few years ago, would have been called "proof that Bush is Satan." Those same things, under this administration, receive little or no press. While we're all paying attention to Tiger Woods and his marital problems, or busy arguing about whether the Tea Party movement is full of "racists, homophobes and morons," the government is quietly working to take away our personal, constitutionally protected, GOD GIVEN freedoms...

The Dept. of Justice apparently believes that U.S. citizens do not enjoy a "reasonable expectation of privacy" with respect to cell phone use, and have been attempting to acquire the ability to simply demand user information from the cell phone companies without going through standard procedures to obtain a warrant for specific information on specific individuals for use in specific prosecutions. They are assaulting the fourth amendment in yet another case, asserting that "email over 181 days old should not be protected from warrantless search and seizure."...