Mugabe Bending To International Pressure
August 12. 2008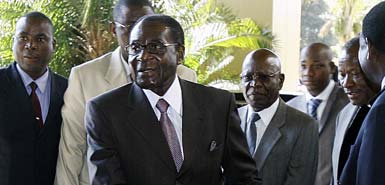 Robert Mugabe
Looks like the international denouncements from several nations and the Olympic snub against Robert Mugabe, is softening the tyrant, who is now in talks with rival and rightful head of state, Morgan Tsvangirai, to share power.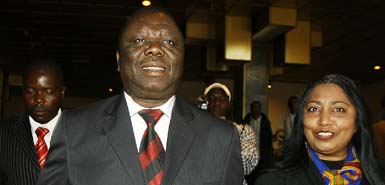 Morgan Tsvangirai
STORY SOURCE
Mugabe and Tsvangirai 'on brink of signing power-sharing deal'
Last updated at 11:50 PM on 09th August 2008 - Zimbabwean president Robert Mugabe could sign a power-sharing deal today that names opposition leader Morgan Tsvangirai as prime minister, according to a senior official in the dictator's ruling party. The official said Mugabe's Zanu-PF, after more than two weeks of talks seeking to end a post-election crisis, wants any unity government to last five years.