Megan Fox Lied About Being Single
July 1. 2009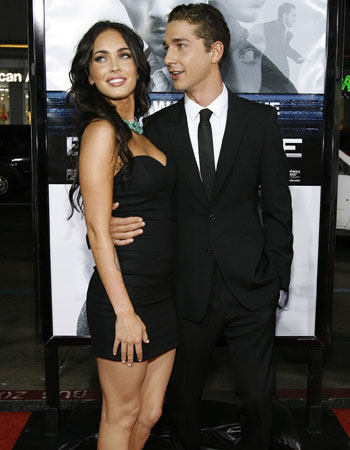 Megan Fox and Shia
LaBeouf
Angelina Jolie wannabe actress, Megan Fox, was spotted with her alleged ex-fiancé, actor Brian Austin Green. They shared a romantic weekend together in Las Vegas, Nevada on the West Coast of America, which will break quite a few hearts.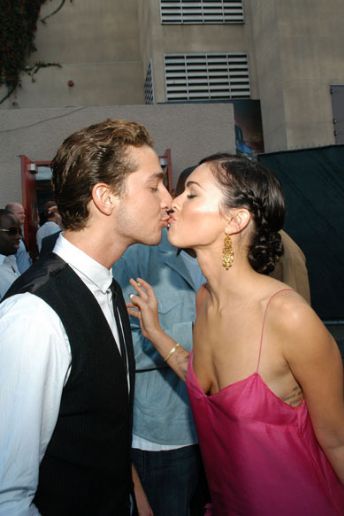 Megan only conveniently became single right before the movie sequel to "Transformers" was released. The hope was the air of availability would help sell movie tickets.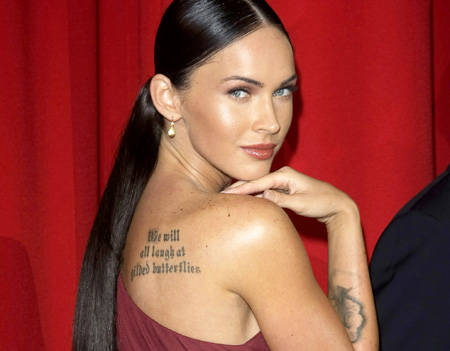 Right after the film went to number one, selling $109 million dollars in ticket sales for the weekend, they were mysteriously back together again.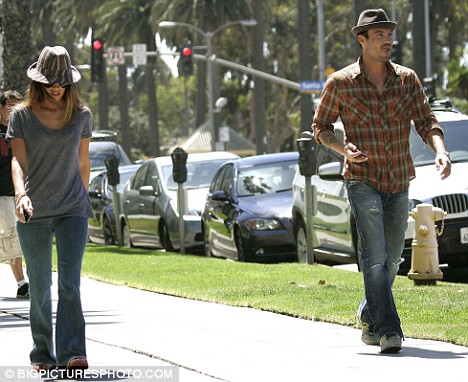 Megan Fox and
Brian Austin Green
In other news, Fox News claimed actress Angelina Jolie does not want Megan Fox reprising her role as "Lara Croft" in the "Tomb Raider" movie series, citing Megan's lack of acting ability. Ouch!
New Details About Megan Fox and Brian Austin Green's Weekend Getaway

Posted on Jun 30, 2009 @ 02:41PM - As they continue to skirt around whether or not they're back together (and if Shia is more than just a co-star and friend), Megan Fox and former fiance Brian Austin Green enjoyed a wonderful weekend away in Sin City. RadarOnline.com has the full play-by-play of their trip including their discreet public displays of affection...

"Brian was in shorts and Megan was in skinny jeans and heels. She was wearing big sunglasses but took them off when they sat down. They were in a cabana in the restaurant and had us turn the TV to the Dodgers/Marlins game," a worker told RadarOnline.com. "Megan had tuna ceviche for an appetizer and then she and her sister had the pescada tacos (fish) and the guys had the asada tacos (beef). Megan's sister picked up the check and it was $100 and she tipped $20. They all looked like they were having a lot of fun laughing and joking around."...

Romance Brewing for Megan Fox, Shia LaBeouf?

Fueling rumors they're following up their on-screen romance with one off-screen, Megan Fox and Shia LaBeouf were spotted getting close last week at a dinner in New York.

The "Transformers: Revenge of the Fallen" stars reportedly sat side-by-side at the restaurant Nobu Thursday night with several other film industry notables, including Oliver Stone, according to the Daily News...

"They definitely seemed into each other," the witness said, adding that when Fox left at 10 p.m., LaBeouf followed right behind. Earlier last week, the paper reported the co-stars were spotted at a Rose's bash in West Hollywood. "Shia couldn't keep his eyes off of Megan," an unnamed source said. "He literally watched her like a hawk all night."