Lil Mama Set To Replace Left Eye In TLC
November 29. 2013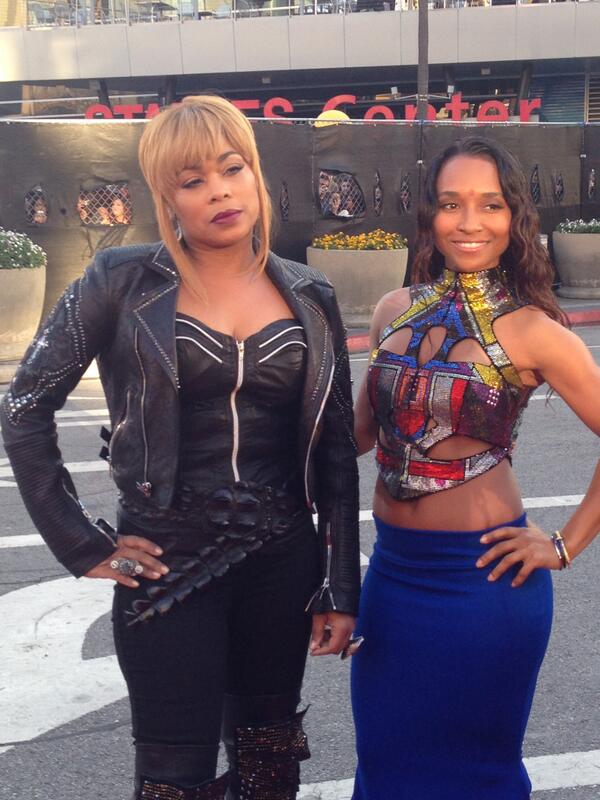 TLC's Tionne "T-Boz" Watkins and Rozanda "Chilli" Thomas
Rapper Lil Mama, who played the late Lisa "Left Eye" Lopes in the TLC biopic "CrazySexyCool: The TLC Story" is set to replace her in the music group as well. Surviving members of TLC, Tionne "T-Boz" Watkins and Rozanda "Chilli" Thomas have been easing Lil Mama into Left Eye's spot trying to get the public used to the idea of her in the group.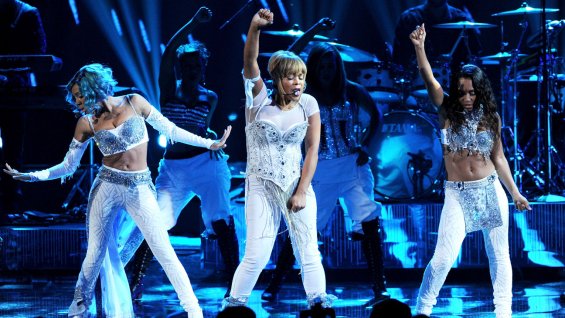 TLC with Lil Mama (left)
This week Chilli spoke of having Lil Mama appear on TLC's forthcoming songs and making more appearances with them, hoping to generate new interest in the bad, whose last album flopped after Lopes' death. They can expect serious opposition from fans and some members of Lopes' family.
RELATED ARTICLES
Pebbles Does Interviews With Wendy Williams And Huffington Post Spilling Information On What Happened With TLC
Pebbles Daughter Ashley Reid Slams TLC's Chilli For Having Sex With Her Stepdad L.A. Reid
Singer Slammed In The TLC Biopic 'CrazySexyCool' Is Outed As Beyonce
TLC's T-Boz Slams Former Female Associates Pebbles And Crystal Jones As Scorned Heifers
TLC Biopic 'CrazySexyCool' Exposed As Grossly Inaccurate By People Instrumental To Their Careers
The TV Movie "CrazySexyCool: The TLC Story" Left Out A Lot Of Things...
TLC Take To The Wendy Williams Show To Slam Their Former Manager Pebbles (Video)
The TV Movie 'CrazySexyCool: The TLC Story' Could Be The Subject Of A Defamation Lawsuit