Libya Outrages The Global Public In Holding Slave Auctions Of Black People (Video)
November 30. 2017
The nation of Libya has enraged the world, as footage and photos have emerged of them holding slave auctions, enslaving black migrants. The images are horrible and haunting. Malnourished black migrants are seen crying and sporting visible wounds, as they are threatened and auctioned off. Slavery is an act of human cruelty and to bring it back in modern times is an abhorrent offense.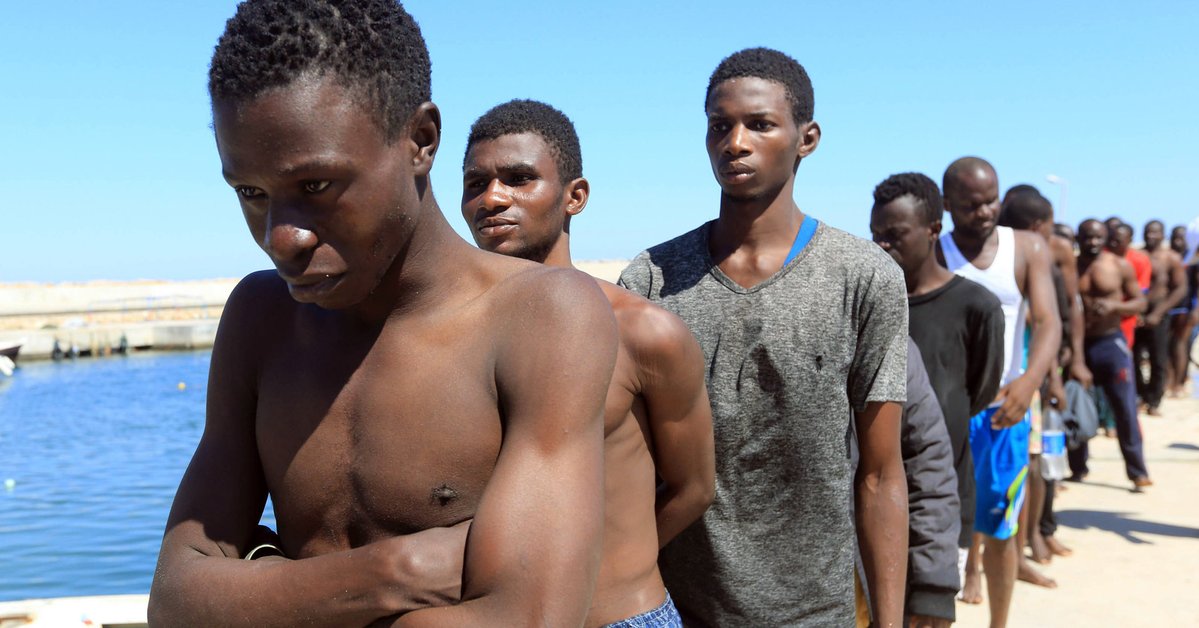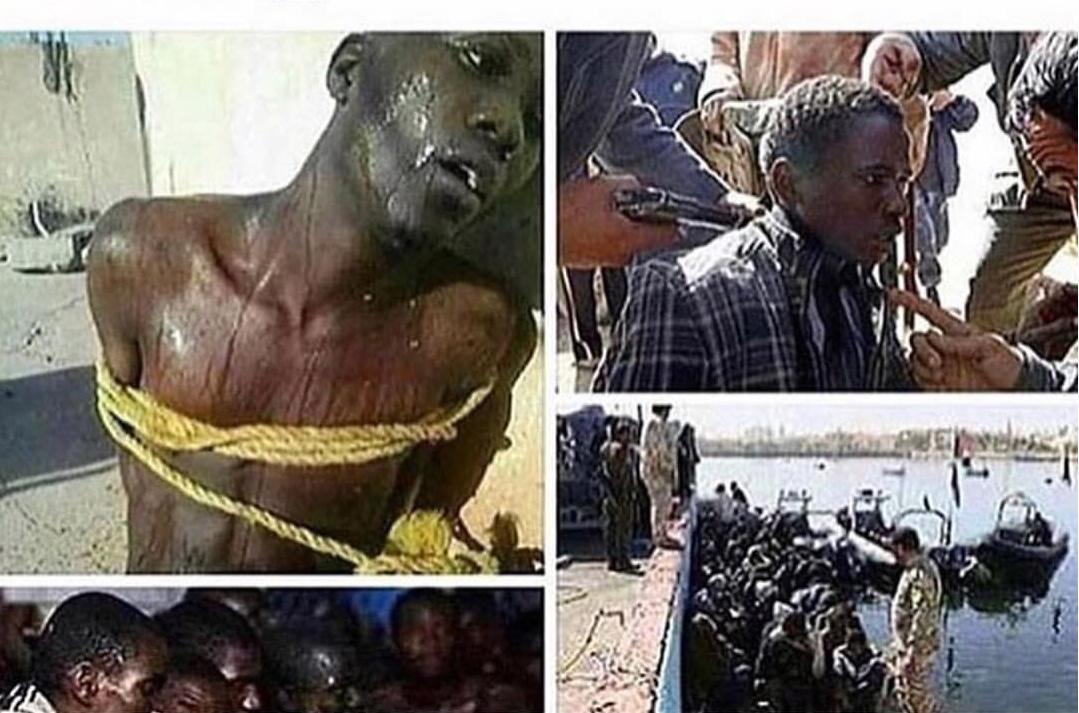 Pictures of the new slave trade in Libya exploiting Muslim migrants
The Libyan government should face full sanctions for this inhumane, depraved, disgusting behavior transpiring on their shores. It is evil and despicable. They would not want to be made slaves. Therefore, why are they doing this to others. I am of the belief, anyone who enslaves another, should suffer the same fate in being made to do hard labor for free in prison as their punishment.
STORY SOURCE
Video Of Migrants Sold In Apparent Slave Auction In Libya Provokes Outrage Worldwide
11/22/2017 09:42 pm ET Updated 4 days ago - "I am horrified," the UN secretary-general said. After a video surfaced showing migrants apparently being sold at auction in Libya, people worldwide have been calling for action. Last week, CNN published a report on modern slavery in Libya, featuring a video that reportedly was shot in August and appeared to show a man selling African migrants for farm work.
"Big strong boys," the man said in the video, according to a CNN narrator. "400 … 700 … 800," he called out the mounting prices. The men were eventually sold for about $400 each, CNN reported. The Libyan government said it has launched an investigation into slave auctions in the country. Following the CNN report, demonstrators took to the streets in Paris and other cities last week to express their outrage, and Libyans showed their solidarity on Twitter with the hashtag #LibyansAgainstSlavery.
Several world leaders spoke out as well. The chairman of the African Union, Guinean President Alpha Condé, called it a "despicable trade ... from another era" on Friday. The U.N. Support Mission in Libya said Wednesday that it was "dismayed and sickened," and is "actively pursuing" the matter with Libyan authorities.
"I am horrified at news reports and video footage showing African migrants in Libya reportedly being sold as slaves," U.N. Secretary-General António Guterres said to reporters on Monday. "Slavery has no place in our world, and these actions are among the most egregious abuses of human rights and may amount to crimes against humanity."...
https://www.huffingtonpost.com
RELATED ARTICLE
Madonna's Criminal Conduct At The BBC In Britain Has Nasty Racist Slavery Connotations To It (Anthony Joshua, Daniel Kaluuya)