.
JUDGE JON GORDON

God Bless The Child - Not If Jon Gordon Can Help It." One of Miami's most callous judges, who is so arrogant, dismissive and cold blooded, that the ruled against a sick child in favor of the wealthy corporation. This is a serious pattern with him, meaning the average U.S. citizen will not get justice in his courtroom.
However, if you are a young female lawyer and you flirt with him, he will shamelessly respond to your request, making a fool of himself. Yea, I've seen him do just that, then bark at other innocent people unprovoked, who he prejudicially made up his mind against from the jump. He has a sarcastic, nasty, mocking attitude fit for an ill-mannered scoundrel. Ebenezer Scrooge has a more pleasant disposition than this man.
I have seen this judge in action and he is rude, mocking, arrogant, unjust, careless and does not listen. He is hands down, one of the worst judges in Florida. So it is no surprise that his cases reflect a serious lack of equity and tramples the rights of the average American citizen, who he consistently awards against, civil rights be damned. Here are a few of his questionable rulings:
God Bless The Child - Not If Jon Gordon Can Help It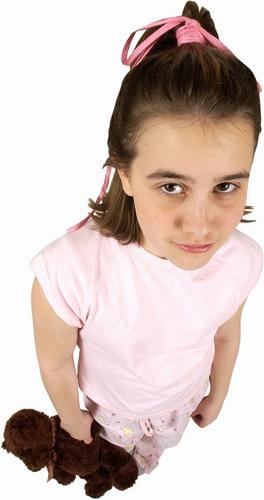 Cruise lines liable for MDs
"Court rules against Carnival. Cruise lines are responsible for the doctors they hire, a state appellate panel said Wednesday, extending companies' liability in medical-malpractice cases. The ruling, involving a teenager with a ruptured appendix, is the Third District Court of Appeal's second in a week favoring plaintiffs in such suits against cruise lines. The responsibility issue is critical in an industry that operates under a tangle of international and national laws. "The cruise line's duty to exercise reasonable care... extends to the actions of the ship's doctor placed on board by the cruise line," the opinion, written by Senior Judge Joseph Nesbitt, said. Regardless of contractual status, "the ship's doctor is an agent of the cruise line."

Miami attorney Charles Lipcon, who represents a family that's suing Carnival, termed the ruling "one of the most significant I've seen in my entire practice, in terms of impact on passengers on ships," while Jeffrey Maltzman, attorney for the world's biggest cruise company, said, "I strongly but respectfully disagree with the court's opinion, and Carnival intends to appeal."

Carnival can ask for a hearing before the entire appeals court in Miami or go to the Florida Supreme Court. The issue also could end up before the U.S. Supreme Court.

The case stems from a 1997 incident involving a Michigan family aboard the Ecstasy. Their 14-year-old daughter saw the ship's doctor several times over a few days because of abdominal and lower-back pain and diarrhea. The doctor, identified as Mauro Neri, told the family that she had the flu, gave her antibiotics and assured them she did not have appendicitis, the ruling notes. The family cut the cruise short and went home, where the girl was diagnosed with a ruptured appendix, which was removed.

The appeals court reversed a ruling by Miami-Dade Circuit Judge Jon Gordon, who had agreed with Carnival's argument that the line wasn't liable. Carnival had cited a 1988 case that determined that cruise lines were not responsible for doctors' negligence. The lines, Gordon had ruled, don't have the expertise to control a doctor in the practice of medicine.

Plus, Carnival, in its tickets and brochure, had advised the family that the doctor was not an agent of the line, according to arguments filed by Carnival's lawyers.

But, the appeals court said, cruise passengers who need medical care have no choice "but to seek treatment from the ship's doctor." While no law requires companies to have doctors on board, "the practical realities of the competitive cruise industry and the reasonably anticipated risks of taking a small city of people to sea for days at a time all but dictate a doctor's presence." - Miami Herald, August 28, 2003
---
Judge tosses Smiths' lawsuit against cruise line
A lawsuit filed against Royal Caribbean by the family of a Greenwich man who went missing from a honeymoon cruise was thrown out by a Miami judge this week. Judge Jon Gordon on Monday granted a motion to dismiss the lawsuit faulting Royal Caribbean International for its handling of George Smith IV's disappearance a year ago.

"It's a setback, of course, but it's not the end," maritime lawyer Brett Rivkind said yesterday. "The Smith family isn't discouraged. Whether the Smith family won or lost, the issue is going to be decided in an appellate court." Smith disappeared from the Brilliance of the Seas while on a honeymoon cruise in the Aegean Sea on July 5, 2005. His body was not recovered, though bloodstains were found on an awning underneath the newlywed's cabin balcony. The FBI is still investigating.
His disappearance became one of the most publicized cases of a missing passenger aboard a cruise ship, spawning a set of congressional hearings on maritime security and a federal bill requiring cruise lines to report cases of missing passengers and crimes to the Department of Homeland Security.
Smith's parents and sister believe the 26-year-old Greenwich native was murdered and allege in their lawsuit filed in June that the cruise company tried to cover up the incident to avoid liability and negative publicity. Their complaint charges the cruise line with "intentional infliction of emotional distress" and "invasion of privacy."
Rivkind said Royal Caribbean's legal position is different from what industry supporters told members of Congress months ago when they held hearings on the topic, including a lawyer who said he believes the law requires cruise lines to report crimes and reports of missing passengers to the FBI.
"That's one of the telling things that Congress should know about the cruise industry and here's proof of it," Rivkind said. "That's a pretty amazing position to take. The public should know the cruise line's position is 'Gee, when we report a crime to the FBI, we're being nice. You should thank us.' "
While Smith's parents and sister continue their legal battle with Royal Caribbean, the settlement the cruise line struck with Smith's widow, Jennifer Hagel Smith, remains outstanding. The Greenwich Probate Court, which must approve the settlement before it can take effect, has not received any information on details of the settlement.
Meanwhile, Hagel Smith has put up for sale a Newport, R.I., two-bedroom, two-bathroom cottage she bought with Smith the year before the two married. Smiths' parents, who live in Greenwich's Glenville section, also are selling a Newport house they bought at about the same time their son and Hagel Smith did." - Copyright © 2006, Southern Connecticut Newspapers, Inc.
---
"A group of Redland residents fighting for cityhood say they'll file another appeal in their failed lawsuit against the county.A group of Redland residents seeking a vote on incorporation will ask an appeals court to revisit its decision against their lawsuit, their attorney said. The Third District Court of Appeal on March 8 upheld a lower court's dismissal of a lawsuit that the Friends of Redland group filed against the Miami-Dade Commission.
The group's attorney Michael Pizzi said his clients will make another run at the Third District.''They appear to want this issue to be solved politically,'' he said of the appeals court. ``We're going to ask them to reconsider this. If they don't, we'll appeal to the Florida Supreme Court.''
He called the ruling ''just one more obstacle.'' His clients ``have been at this for 10 years. It energizes us to continue to pursue political options.'' The Friends of Redland sued the county in January 2005, claiming the commission was wrongly blocking their push toward cityhood. The suit was dismissed by Circuit Judge Jon Gordon in May and they appealed.
Pizzi said he was disappointed the appeals court ``just rubber-stamped the lower court's decision.'' - Miami Herald