Iranian Refugee's Home In Oregon The Subject Of Burglary And Vandalism That Is Based In Hate Crime Referring To Him As Muslim
April 3. 2017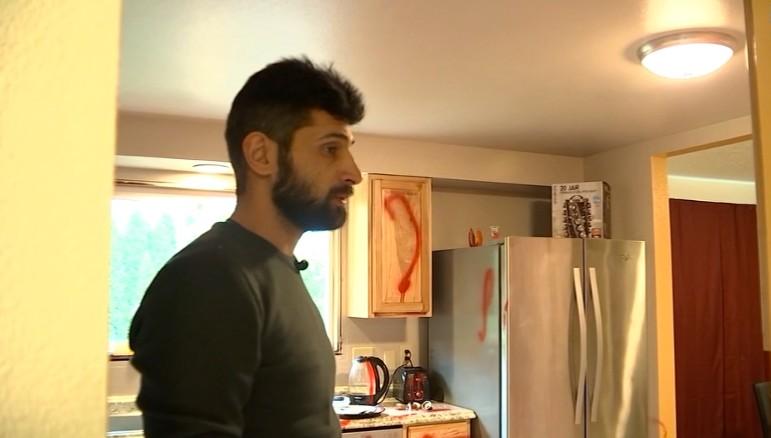 Hasel Afshar
The Troutdale, Oregon home of Iranian refugee, Hasel Afshar, was the subject of a break-in and vandalism, being investigated as a hate crime. A vandal sprayed the words "terrorist" "muslim" and "die" on his kitchen cabinets, refrigerator and walls. Afshar stated to CNN that he is not a Muslim. The vandal also slashed and destroyed items of furniture. Afshar has been living in America for the past 7-years. He is dismayed at the hateful acts that have been perpetrated against him in this incident.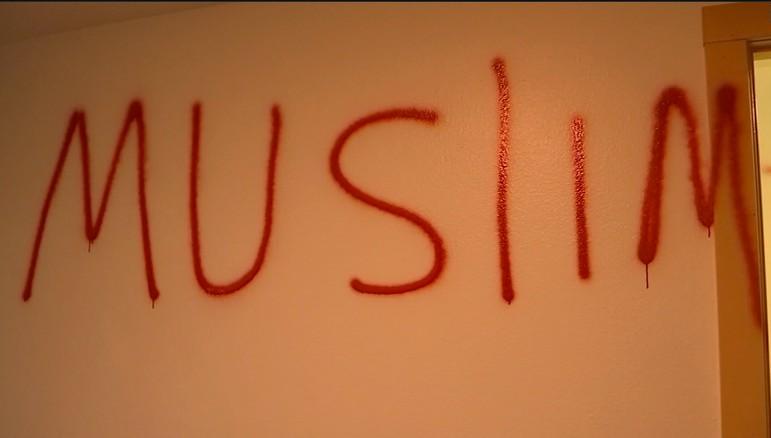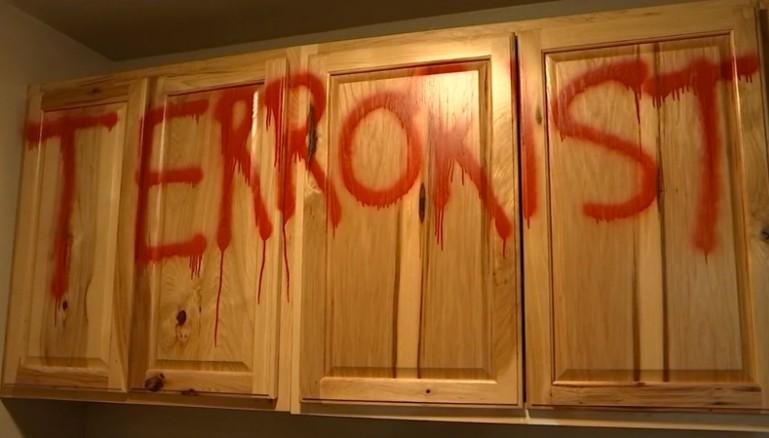 Afshar's home was vandalized during the break-in in acts that constitute a hate crime
Terrorism is a terrible crime. However, not every Muslim or Arab is a terrorist. There are many law abiding Muslims and Arabs in America and other parts of the west. They should not be harassed, terrorized or punished for the acts of terrorists. In breaking into someone's home and vandalizing their property with hateful messages and destroying their belongings, you are a domestic terrorist, who has broken the law.
STORY SOURCE
Refugee returns home to find it spray-painted with nasty anti-Muslim graffiti
Updated 5:24 PM ET, Thu March 30, 2017 - (CNN) Hasel Afshar moved from Iran to the US seven years ago as a refugee. In that time, he's had his share of run-ins with xenophobes who's yelled at him to go back to his country or threatened him with violence. But none of that prepared him for what greeted him when he came home earlier this week.
The house in Troutdale, Oregon, had been ransacked and laced with graffiti. The vandals smashed his door with an ax, slashed his furniture, and spray-painted graffiti everywhere. He found "terrorist" written across the cabinets, "kill you" and "Muslim" scrawled on a bedroom wall, and "die" sprayed on a mirror. Deputies said they also found a note weighed down with seven bullets arranged in the shape of a cross. "The funny thing, I'm not Muslim," Afshar told KPTV.
Afshar is Baha'i, said the Council on American-Islamic Relations. "I was scared when I saw this stuff," Afshar told the affiliate. "Really scared." The Multnomah County Sheriff's Office has launched an investigation and have not released any information on possible suspects. It said the incident has the hallmarks of a bias crime. For his part, Afshar he wishes he could talk to the vandals about their motivation. "You can hate me, that's your problem, but we can go and sit and talk about it, why you hate me, and maybe you just change your mind," he told the affiliate.