Helicopter Carrying Barack Obama And Michelle Obama Has Significant Trouble Landing After Departing The White House And Donald Trump's Inauguration (Video)
January 21. 2017
Former U.S. president, Barack Obama, reluctantly vacated the White House in the customary, mandatory move, to make way for new president, Donald Trump. Obama and his wife, former First Lady, Michelle Obama, were flown from the Trump inauguration via Marine One helicopter to Palm Springs, California.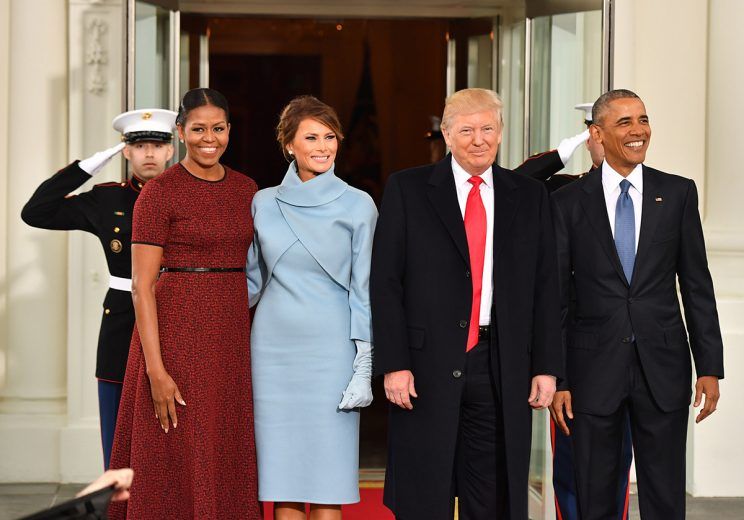 Former First Lady Michelle Obama, First Lady Melania Trump, President Donald Trump and former president Barack Obama
There were reports yesterday that the Marine One helicopter carrying the Obamas had difficulty landing in California. Marine One attempted to land three times due to visibility problems, repeatedly circling on the first two attempts. The Obamas are taking a vacation, then will return to Washington, DC where they have taken the unusual step of residing right down the street from the White House.
RELATED ARTICLES
The Obamas Cost American Taxpayers $70,000,000 In Luxury Vacations And Fought To Hide The Bills Showing The Lavish Spending
Prominent African-Americans Slam President Barack Obama For Not Helping The Black Community During His Time In Office
The Obamas Have Another Lavish Vacation Pushing The Total To The Taxpayers To $96,000,000