Former President Barack Obama Placed America $9.3 Trillion Dollars Deeper In Debt During His 8-Years In Office
January 21. 2017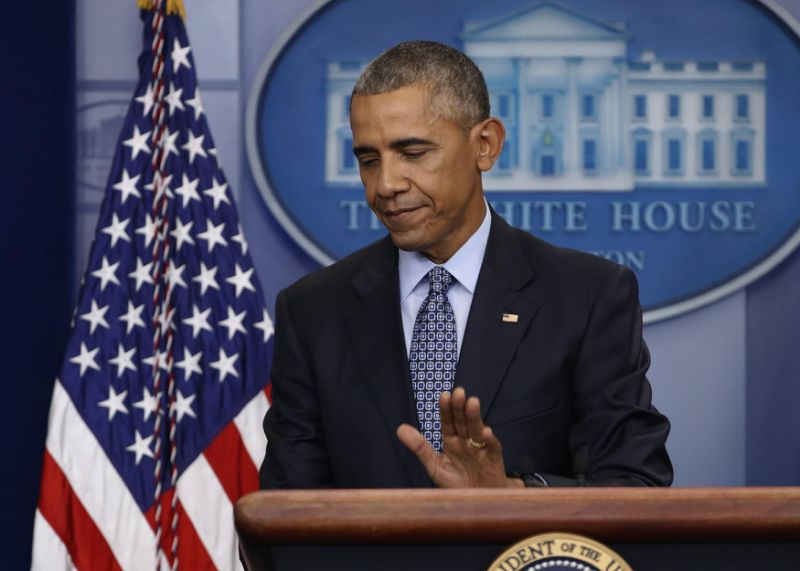 Barack Obama
It's amazing how former President, Barack Obama and his family unconscionably spent $96,000,000 of U.S. taxpayer money on vacations while living at the White House for the past 8-years and placed America $9.3 trillion dollars deeper in debt, with much of the money going to fruitless spending, yet he and his wife, Michelle Obama, claim they served the nation.
Michelle Obama and Barack Obama during final days at the White House in Washington, DC
A new report reveals, "When Obama took office on Jan. 20, 2009, the federal debt was $10,626,877,048,913.08. As of the close of business Wednesday, it was $19,961,467,137,973.64. The final debt number for Thursday, Obama's last full day in office, will not be released until after Donald Trump is sworn in as president on Friday." That figure is inexcusable and reckless.
STORY SOURCE
Obama Leaves U.S.A $9,335,000,000,000 Deeper in Debt
January 19, 2017 | 5:45 PM EST -(CNSNews.com) - President Barack Obama will leave the federal government approximately $9,335,000,000,000 deeper in debt than it was when he took office eight years ago, according to data released today by the U.S. Treasury. The increased debt incurred under Obama equals approximately $75,129 for every person in the United States who had a full-time job in December.
The $9,334,590,089,060.56 that the debt had increased under Obama as of the close of business on Wednesday is far more debt than was accumulated by any previous president. It equals nearly twice as much as the $4,889,100,310,609.44 in additional debt that piled up during the eight years George W. Bush served as president...
RELATED ARTICLES
The Obamas Cost American Taxpayers $70,000,000 In Luxury Vacations And Fought To Hide The Bills Showing The Lavish Spending
Prominent African-Americans Slam President Barack Obama For Not Helping The Black Community During His Time In Office
The Obamas Have Another Lavish Vacation Pushing The Total To The Taxpayers To $96,000,000